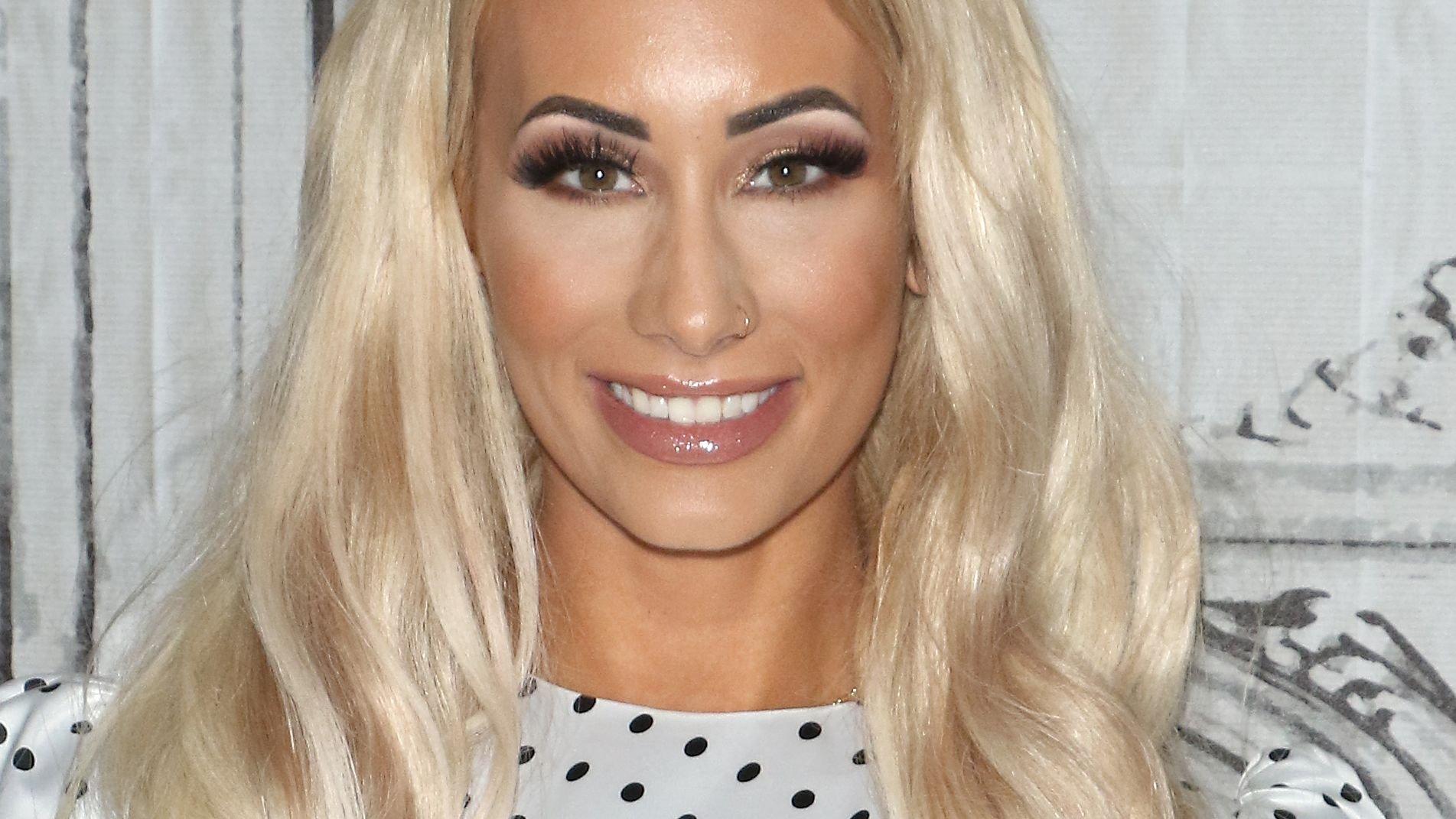 Carmella In Swimsuit Needs Opinions On Beach
WWE star Carmella has been flaunting her jaw-dropping swimsuit body on the beach to get a few opinions. The 34-year-old pro wrestler, born Leah Van Dale, was savvy in her choice of an opening photo as she posted two snaps back in July 2020, and it wasn't just Hot Girl Summer she was sending out.
Posting from shores while in pink swimwear, the blonde drove fans to swipe for a clothed look, with the post seeing her question whether or not she should give up the light locks. Check it out below.
Article continues below advertisement
Swimsuit Snap For Thoughts
Scroll for the photos. Carmella is rarely seen without her fluffy and long blonde hair. The Raw face opened with a bombshell snap that would likely have execs at Sports Illustrated saying: "yes, please." She posed from golden sands amid lapping waves while showing off her golden tan, some major side-boob, and the rock-hard and muscly body.
Carmella opted for a high-cut and cut-out one-piece in baby pink, with the swimwear showcasing her toned thighs and hips, plus her sculpted arms. Pink eyeshadow matched the swimsuit, although it was a different story as fans swiped.
See More Photos Below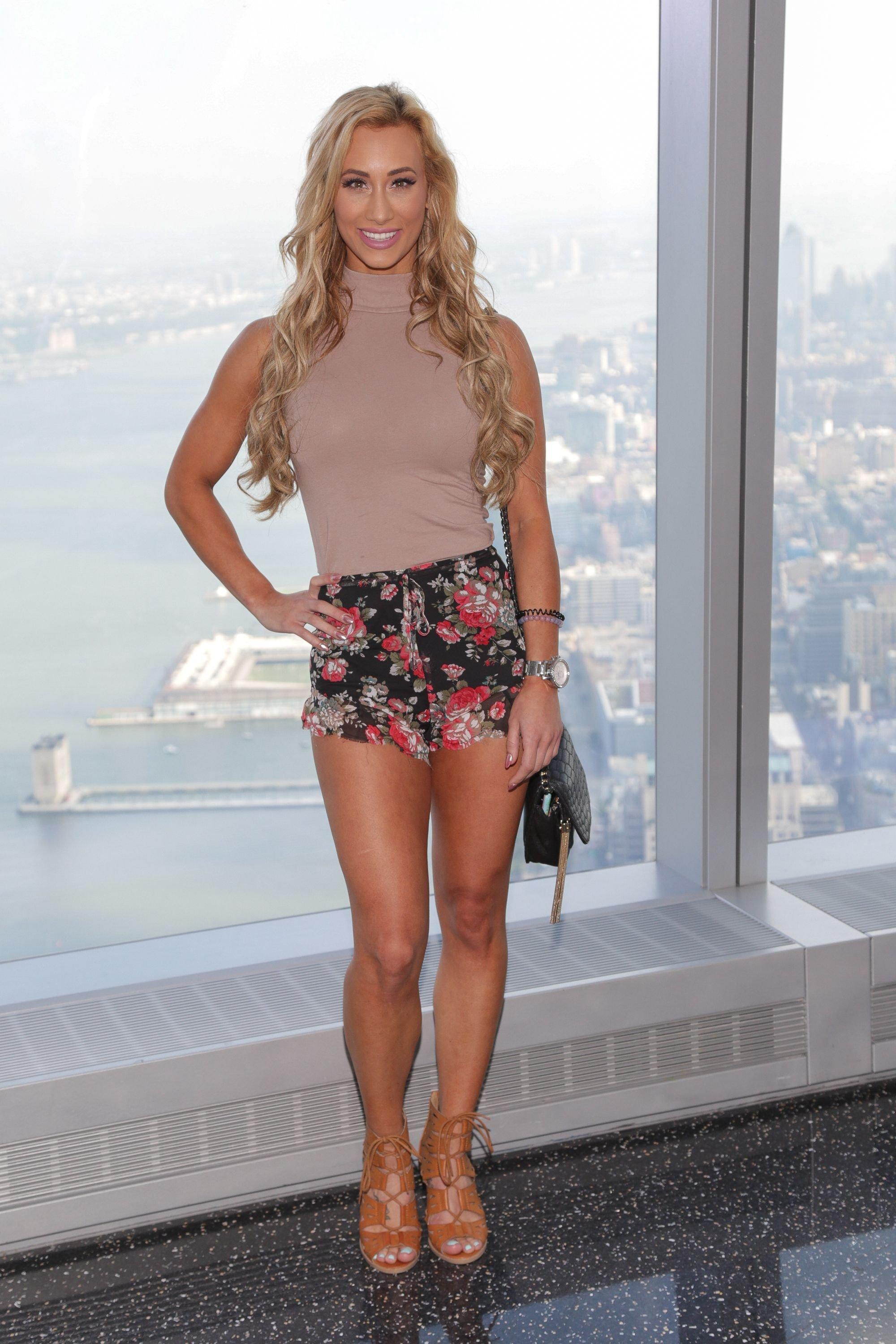 The next photo showed the Massachusetts-born star with jet-black locks and a black bodysuit and jeans look. The contrast was the impetus for the caption, with Carmella writing: "Blonde or ➡️ brunette? 🤔." Over 160,000 likes have been left, including one from former MTV face, Farrah Abraham.
While celebrity swimsuit posts often see fans ignoring the caption, it looks like Carmella's fans spotted it. "Bonde but brunette hits different on you," one user replied. Another even suggested "both," although many seemed to prefer the Women's Tag Team Champion as a blonde.
Article continues below advertisement
Humor, Too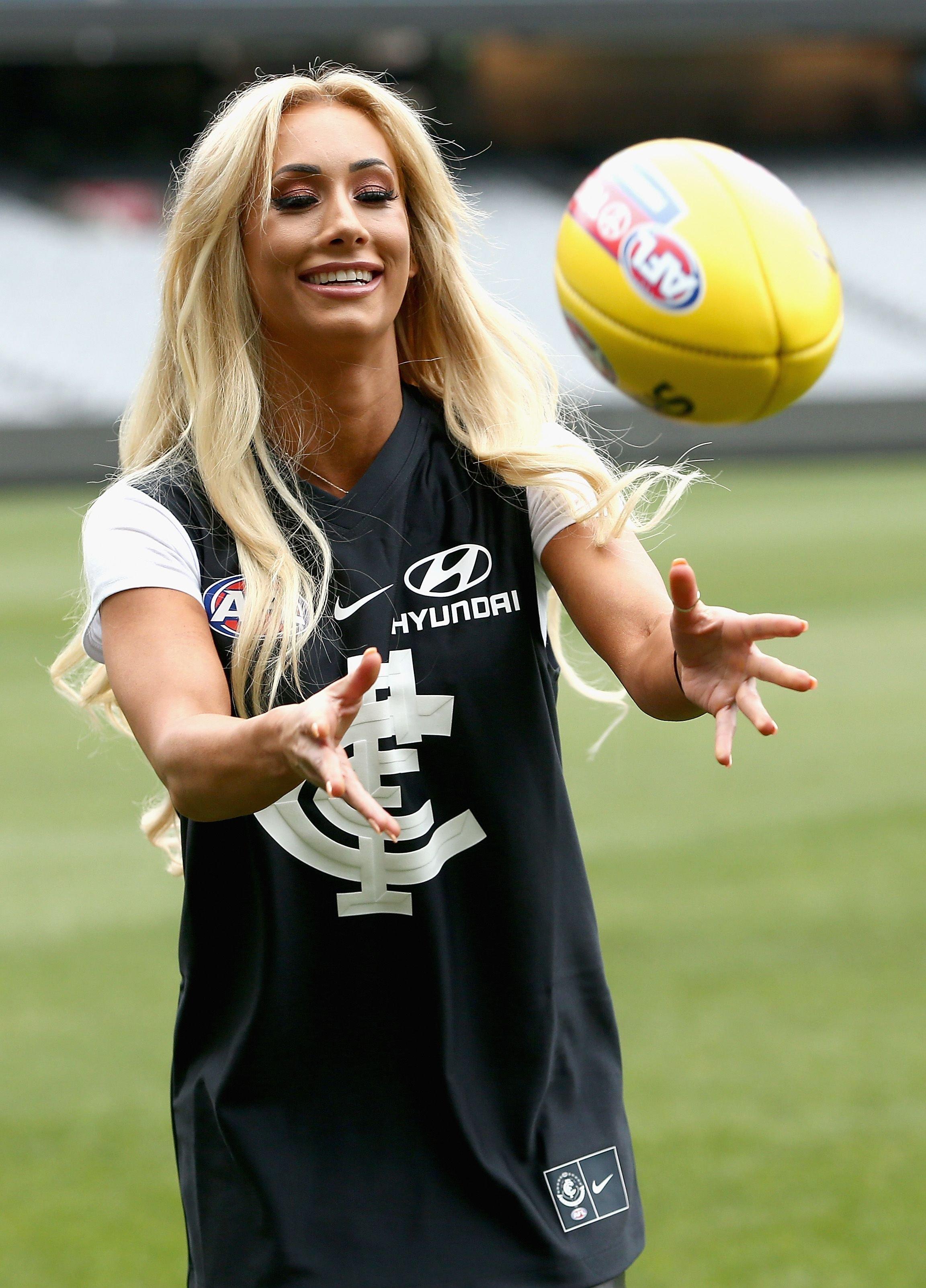 Of course, captions can also be a little edgy from Carmella - in her latest share, she posed in a skintight and cut-out black minidress while yanking up her hair and writing: "Sorry if I look interested.. I'm not." This post got a "love this for you" from pro wrestling face CJ Perry. The two-time 24/7 Champion, who comes with a cheerleader past, has also been opening up on her life and her attitudes, including food and drinks.
Give Her A Little Wine
Speaking to Parade, Carmella revealed: "I grew up in a big Italian family with everyone getting together weekly for Sunday dinner. Everyone drank red wine with dinner, even as children. I love the Italian culture, and it always reminds me of my childhood." She added: "I love to unwind after a big show or match with a glass of red wine; it just makes me so happy."