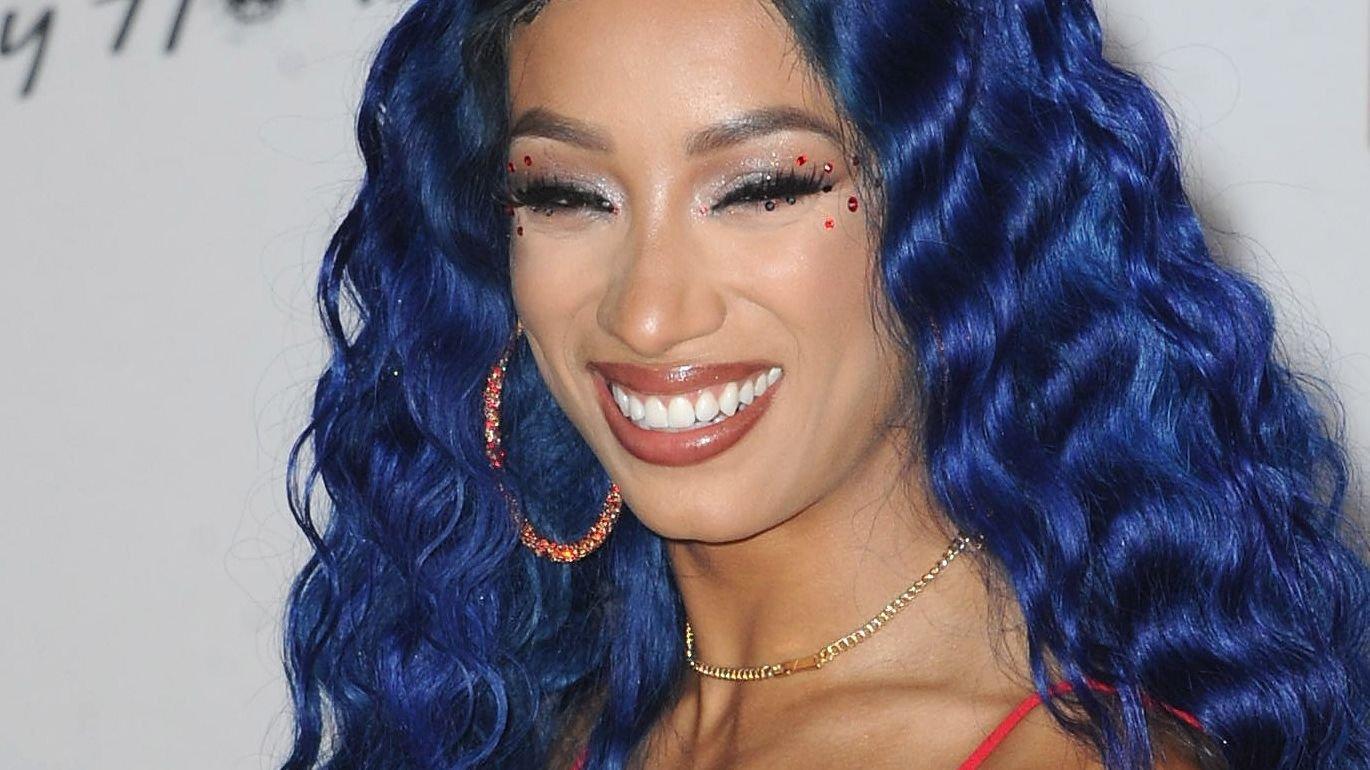 Sasha Banks In Swimsuit Discusses Caterpillars
WWE star Sasha Banks has been talking caterpillar gains while showing off her phenomenal swimsuit body. The 30-year-old pro wrestler knew the value of being humble as she stunned fans in a white bathing suit and amid greenery ahead of the pandemic - her July 2019 post came goddess-like and with sensual zen vibes, also reminding fans that Sasha has solid values.
The Women's Tag Team champion dazzled all sun-kissed and amid giant leaves for a total 200,000+ likes - her post even came as part of a series, with another shot quoting hip-hop superstar Missy Elliott. Check it out below.
Article continues below advertisement
Stuns In White Swimsuit Snap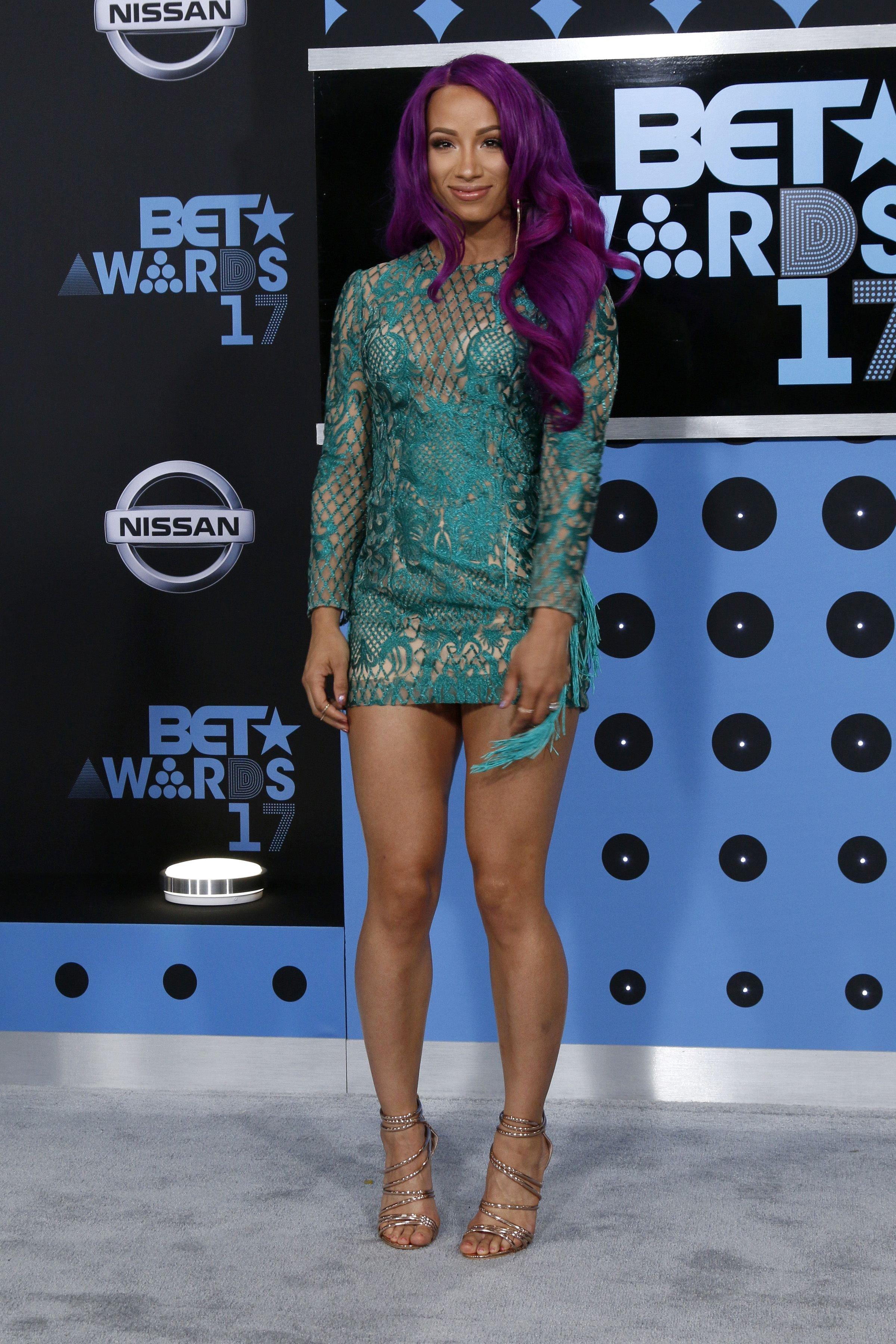 Scroll for the photo. Banks is followed by 5.4 million on Instagram. Her photo showed her seated with a folded leg and on grass. Topping up her tan, the California native flaunted her super-toned legs and sculpted shoulders, modeling a classic and unfussy white one-piece and wearing her long hair down and tousled - and no, it wasn't blue.
The SmackDown star, born Mercedes Justine Kaestner-Varnado, wore a discreet necklace as she sent the camera a direct gaze, also going for a parted lips finish and one heck of a caption.
See More Photos Below
Sasha told fans: "The caterpillar begins to notice ways to survive. One thing it noticed is how much the world shuns him. But praises the butterfly."
Quick to follow, and accompanying a similar shot as Sasha rocked the same swimsuit while arching her back and standing amid the scenic setting, was another caterpillar/butterfly reference - here, Banks wrote: "The butterfly represents the talent, the thoughtfulnessAnd the beauty within the caterpillar."
Article continues below advertisement
Quoting Missy Elliott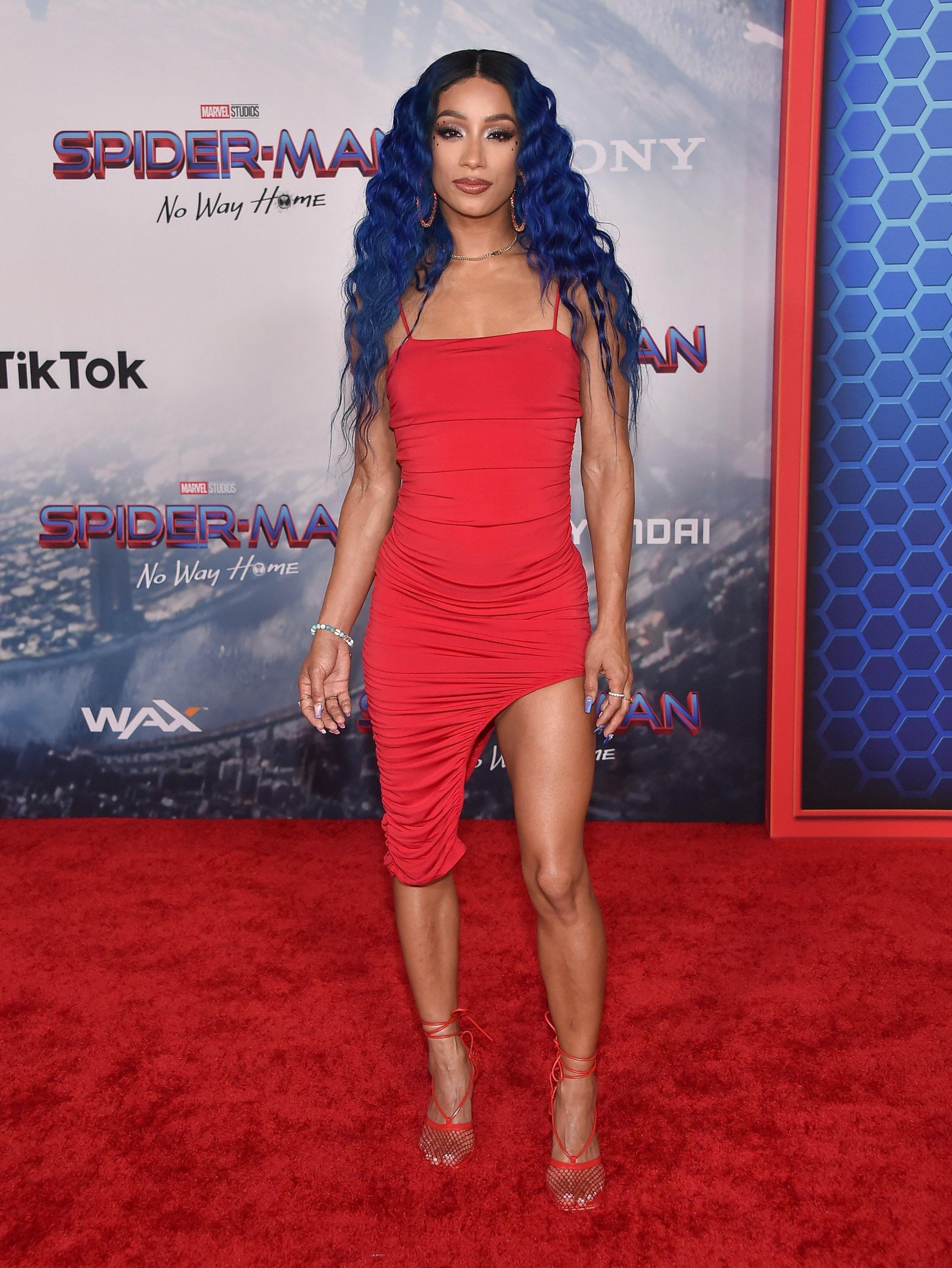 In a jaw-dropping finale, Sasha proved triple the treat as she posed in her pool-ready look, here quoting lyrics from "Bomb Intro/Pass That Dutch" by Grammy-winning rapper Missy Elliott.
"I did not grow up to be you, But I did grow up to be me, And to be in love with who this woman is. To be a woman playing a man's game/ And not be apologetic about any of it," she began. This post gained over 250,000 likes, including one from 38-year-old WWE star Nikki Bella.
Who Follows Her?
Sasha has a major hip-hop face following her IG, but it isn't Missy. Queen rapper Nicki Minaj is a fan, as are Olympic gymnast McKayla Maroney and Total Bellas star Nikki. For more updates from Sasha Banks, just give her Instagram a follow.