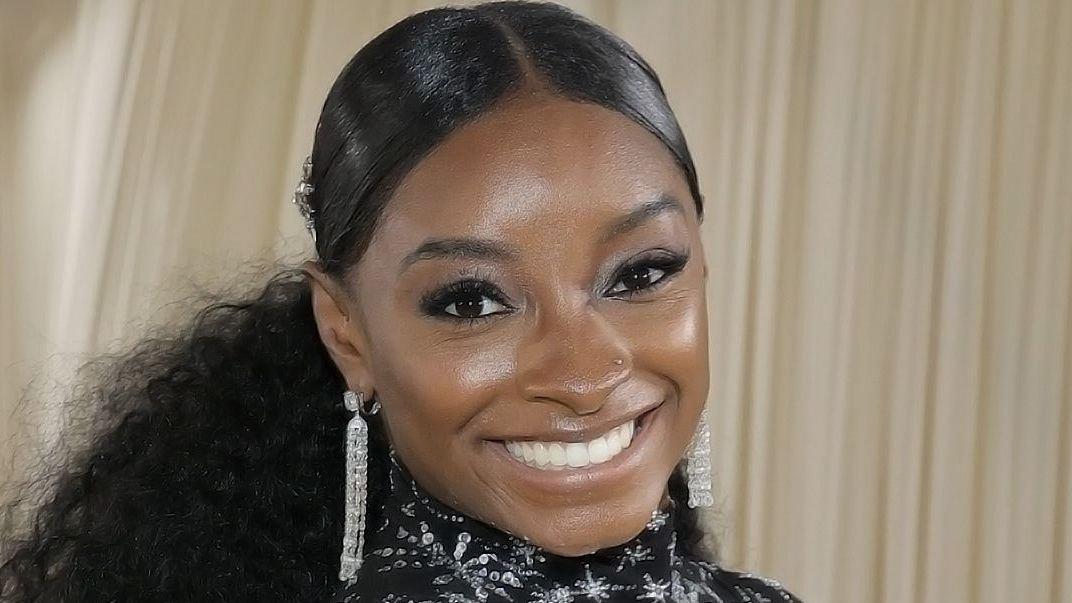 Simone Biles Offers Rear View In Bikini
Simone Biles is still enjoying post-engagement euphoria as she took a vacation with her fiancé Jonathan Owens for her birthday weekend. The Olympic gold medalist turned 25 earlier this week, and you trust her man to celebrate it with her in style. The couple flew out to a picturesque Island for some fun in the sun, and we can tell they're having the time of their lives with how Simone is glowing in her Instagram share.
Article continues below advertisement
Packing On The PDA!
PDA is Simone and Owen's middle name as the couple isn't too shy to show affection anywhere. They cozy up under the shiny sun showing off their beach wears with the star gymnast in a Burberry one-piece and bucket hat and the Texan footballer in a peach palm tree-print two-piece with a small-brimmed hat. The couple shares a kiss, notwithstanding their sunshades getting in the way. Some of Simone's colleagues, including Olympic gold-medalist Nastia Liukin, cheered from the sidelines, leaving a like on the post.
Jonathan's Birthday Tribute
You may want to get a tissue before reading Jonathan's birthday tribute to his fiancée because it's the kind of stuff romantic films are made of!
Want to wish my beautiful fiancée a happy birthday!!! What's a better place to bring it in than paradise 🤪🍾 Looking forward to making endless memories with you on this journey of life together, everything happens for a reason and it's obvious we were made for each other ❤️ Here's to your best birthday yet, and we just getting started!!!! More surprises to come 👀😘 I love you more than you would ever know baby ❤️❤️ #twentyfiiiiine 🥵.
-
Article continues below advertisement
Twinning On Vacation
Simone and Jonathan continue enjoying their time in the tropical Island of Turks and Caicos, as they take a leisurely romantic boat ride through the blue seas. They coordinated their outfits choosing a white theme with Simone wearing an all-white bikini and unbuttoned shirt combo and Jonathan in white shorts, shoes, and blush pink unbuttoned beach shirt.
Simone Has An Advice For Kids: Wear Your Greens
Simone dropped a little something for her fans different from the romantic posts she'd been dishing since her engagement. The 25-year-old showed off her athletic body in a green ensemble - a bucket hat and a two-piece bikini. She also posted a little joke in the caption saying, "Remember to wear your greens, kids," an allusion to "eating your greens" for a healthy balanced diet.