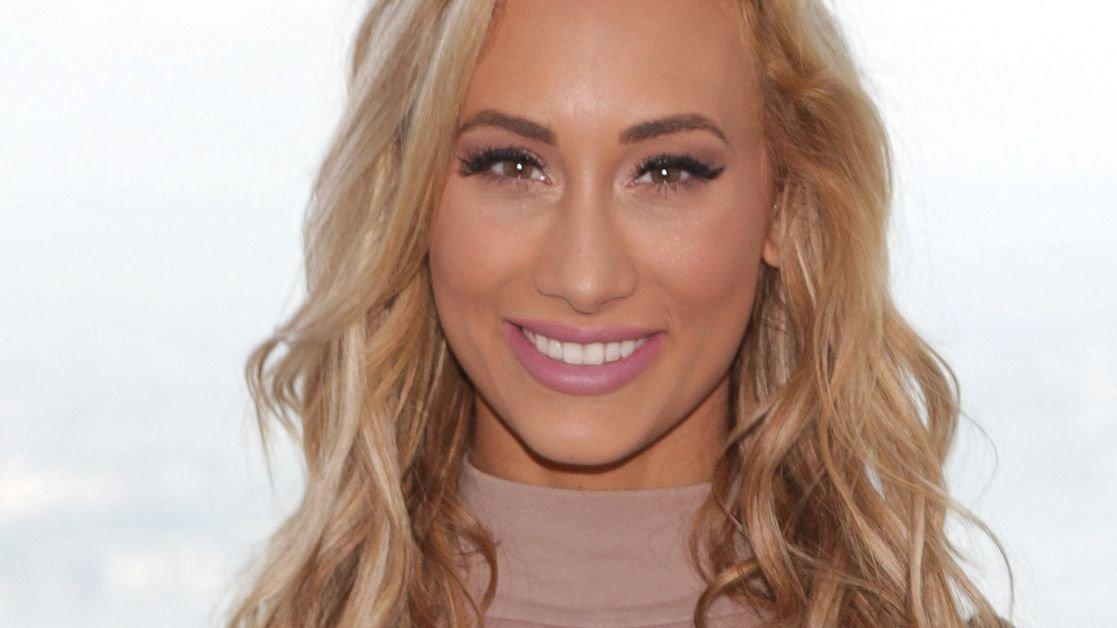 Carmella In Swimsuit Checks Her Deodorant Situation
WWE star Carmella has been proving she's a winner on the captioning front - a tremendous sense of humor was on show as the blonde posed stripped down to a polka-dot swimsuit back in summer 2020. Posting for her army of Instagram followers, Leah Van Dale went cute and girly as she flaunted her pro-wrestler body, and she proved she could be witty, too.
Carmella gained over 100,000 likes for joking about checking her deodorant - ahead, see the photo, plus Carmella's best.
Article continues below advertisement
Polka-Dot Swimsuit Time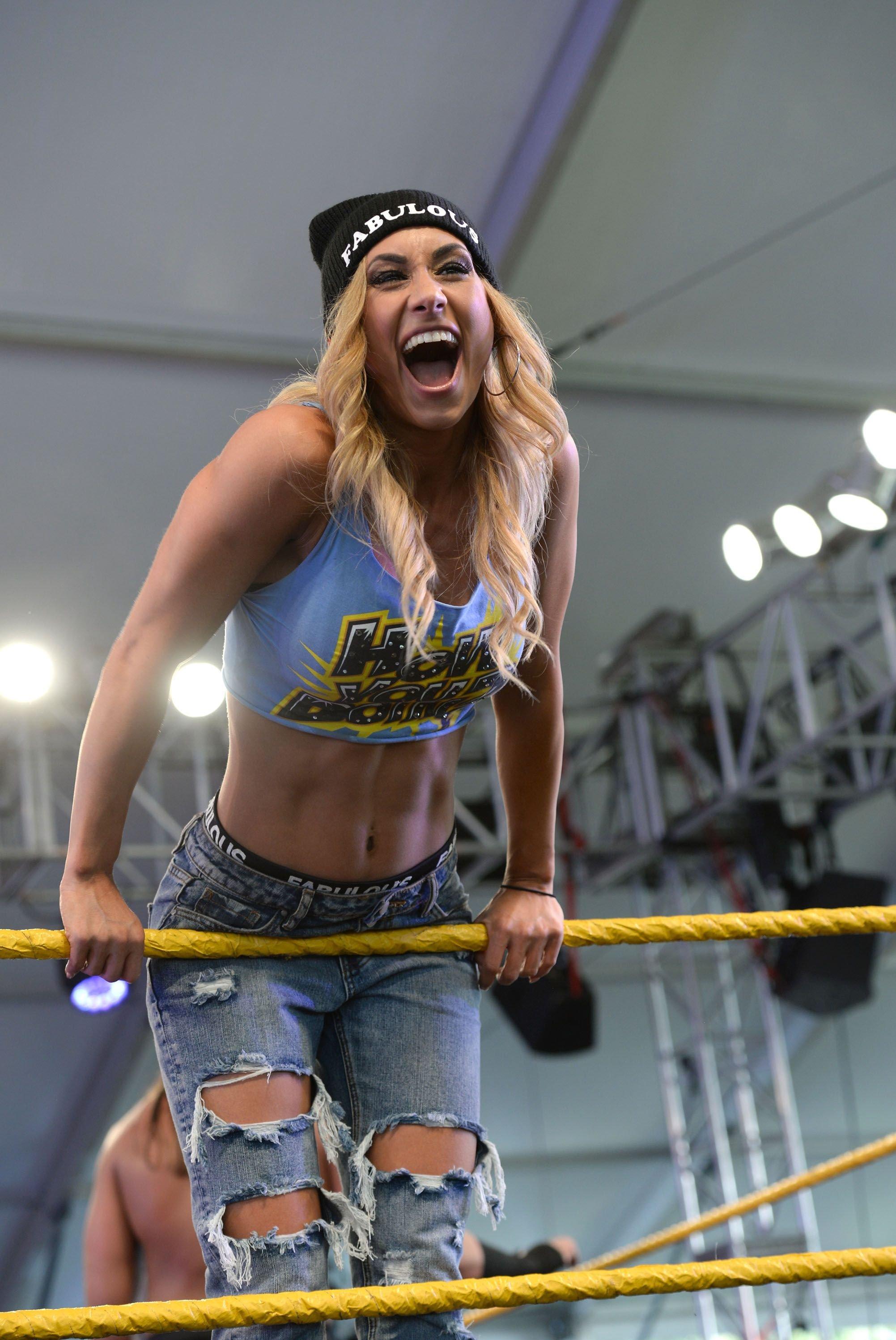 Scroll for the photo. Fresh from showing off a wound from her WWE House Show, Carmella went glam and pin-up style. The 34-year-old was shot against a plain white backdrop, popping against it with her golden tan and curves on show.
Highlighting her toned shoulders, built legs, and sizzling cleavage as she went a little unbuttoned, the Massachusetts native threw out her killer figure in a white one-piece with pale blue spot prints her long blonde locks down and glancing sideways as she flashed her pearly whites. A geo-tag placed her in Pennsylvania.
See More Photos Below
Taking to her caption, the Women's Tag Team Champion wrote: "Just trying to see if I put deodorant on."
Two fun emojis, including an upside-down face one, were added - Carmella knows how to work a caption. The photo came amid another head-turning swimsuit post, with Carmella posing in a pale pink bathing suit as she teased fans with a brunette swipe-right and asked: "Blonde or ➡️ brunette? 🤔"
Article continues below advertisement
Wants To 'Grow Out' Her Booty
Carmella says it like it is. Back in 2019, she was profiled by Women's Fitness, with the magazine querying what her "fitness mission" was for that year. The bombshell replied:
"I've been working for a while to grow my booty out. It's such a struggle between wanting abs and building a booty! I'm trying to find a happy medium."
Runs In The Family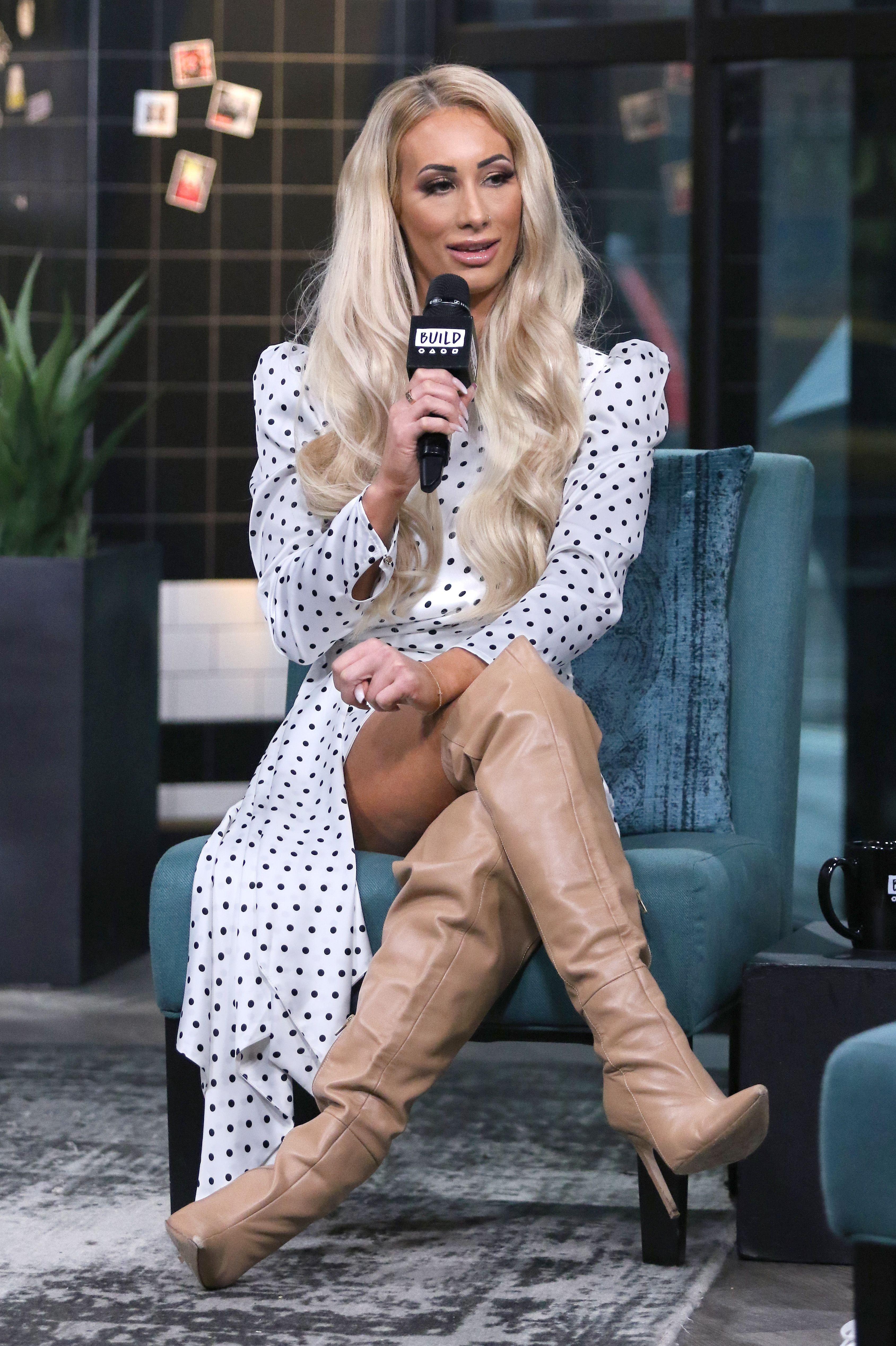 Name-dropping pro wrestler dad Paul Van Dale, Carmella continued: "My dad was a wrestler in the early 90s, but it was never something I thought I would end up doing. Yet, here I am! As far as my ring name goes, I really wanted this over the top mob wife/mafia princess character."
In June 2020, Carmella shouted out her father with an adorable baby snap showing her back in the day, this as she marked Father's Day.