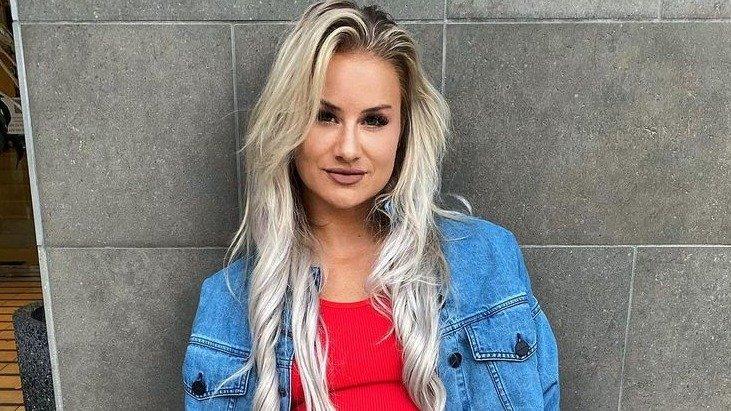 CrossFit Athlete Dani Elle Speegle In Bikini Relaxes With A Book
Dani Elle Speegle was taking some well-deserved time for herself to relax and recharge as she hit the beach to experience the ocean's "healing power." Clad in a skimpy bikini, the 28-year-old athlete, who qualified for every CrossFit Games since 2019 and ranked 7th worldwide in the 2021 CrossFit Open, showed off her lean physique and six-pack abs while posing in the sand. Still, the focus of the post shared with her Instagram followers was less about muscle flaunting and more about feeding the soul.
Article continues below advertisement
Bikini Goddess
The eye certainly had plenty on feast on in the picture, which captured Speegle in profile, showcasing her shredded midriff and toned legs. Flashing the flesh in a plunging ruched top that exposed the entirety of her cleavage, the athlete gazed out toward the ocean to take in the splendid view. She had an open book on her knee and rested her forearm on the pages, showing off her elaborate half-sleeve tattoo.
The ink on her bikini line was also visible just over the low-rise waistline of her bottoms, which had spaghetti side straps that sat low on her hip and were thin enough not to obscure her body art.
Her swimsuit was a deep sienna brown color that made her golden bronze pop. Beautifully complementing the rich shade, her blond locks spilled over her shoulder and down to her waist, nearly completely covering her side tattoo and the floral ink on her upper arm.
Snapped in a rocky alcove, Speegle appeared to be sitting on sand-covered steps, leaning her back on a rugged slab of stone and prompting up her muscular torso. She wore chic sunglasses with metallic-gold frames and seemed fully immersed in the breathtaking seascape. Frothy waves tumbled onto the beach a short distance away and the turquoise ocean met the horizon in the far backdrop.
Favorite Books & Movies
The artistic shot garnered over 66,500 likes from fans who were curious to know what Speegle was reading. "Never underestimate the healing power of the ocean and a good book," she wrote in the soulful caption, adding a pair of waves and open book emoji.
While the athlete didn't reveal the title in the post or comments, she did talk about her favorite literary genre in an interview with The Barbell Spin. Sharing she "just finished Siddhartha by Herman Hesse," Speegle also said she was partial to Arthur Conan Doyle's Sherlock Holmes series.
The aloof detective is also among her favorite movie characters, with Speegle saying she loves the Sherlock series. "When it comes to TV I'm a huge fan of Thursdays," she admitted, sharing that she binges Grey's Anatomy, Scandal, How to Get Away With Murder, and the Big Bang Theory.
As far as movies go, she loves watching "really anything with Benedict Cumberbatch in it."
You can absolutely say I'm obsessed. Other than that I'm a huge nerd. Harry Potter, Lord of the Rings, The Hobbit, The Hunger Games; you name it I'm all over it. My serious side however is a huge fan of V for Vendetta.
-