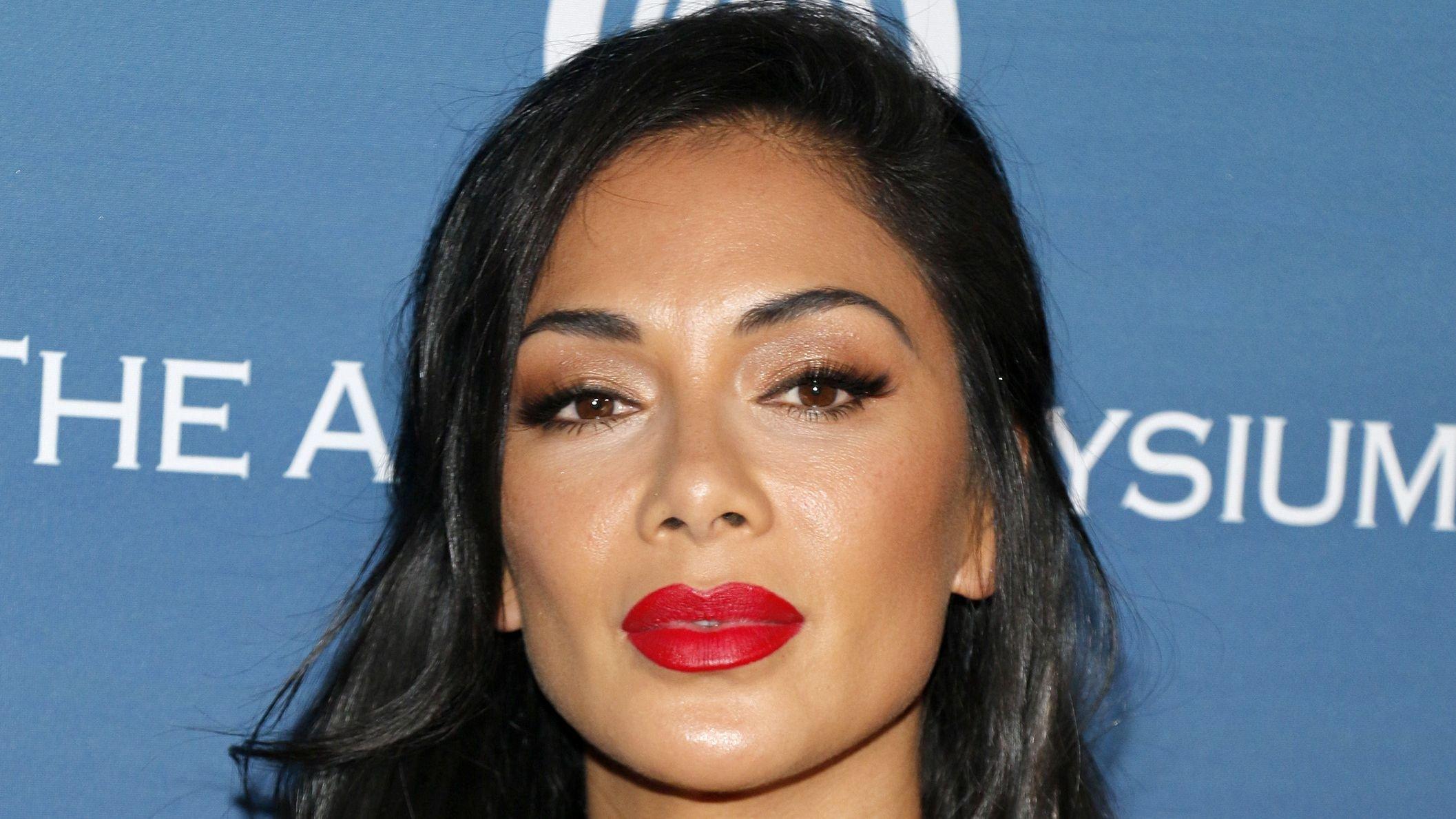 Nicole Scherzinger Enjoys Sunset In Bikini
The Masked Singerjudge Nicole Scherzinger took a hiatus from her busy work life to enjoy the beach in Hawaii. The former Pussycat Dolls singer showed off her toned physique in a bikini as she played on the beach - kicking sand and leaving her mark in writing. The best part about her vacation is that she's there with her boyfriend Thom Evans, and she drops punny motivational quotes alongside the steamy snaps.
Article continues below advertisement
Nicole Soaks In The Sea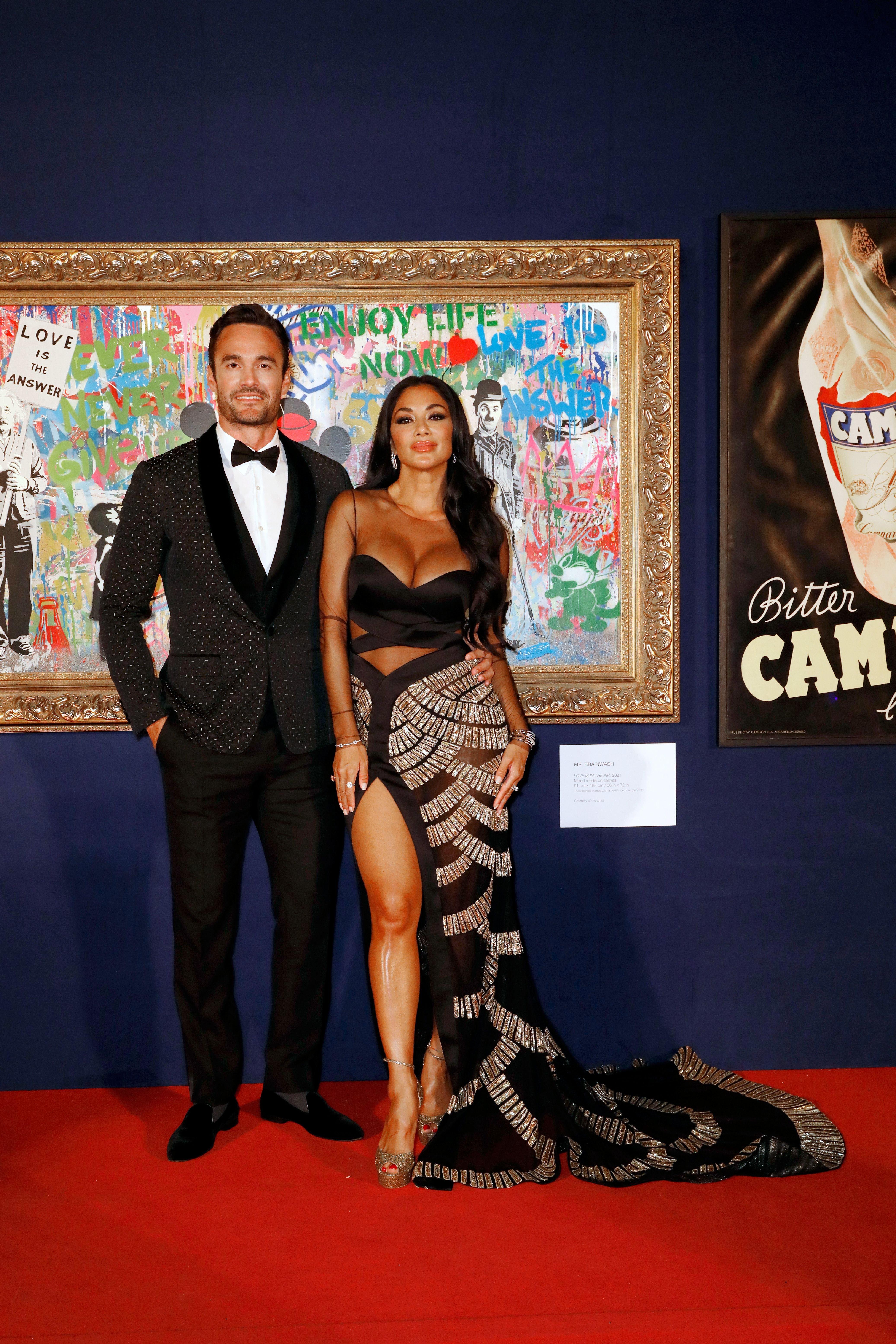 In this purple bikini shot, Nicole's lesson is to "paint the sky and make it yours," which she does in a sexy pose. The 43-year-old arches her back and lets her wet black hair fall as she soaks in the sunset view on the horizon. The Yellow and Orange hue blends into the pool of water in which Nicole submerges the lower half of her body. Before the water took over, the singer posed for a quick snap with Thom showing off her toned abs and thighs as they stood on the rocky river bank.
A Detour To Jacquemus' Fashion Show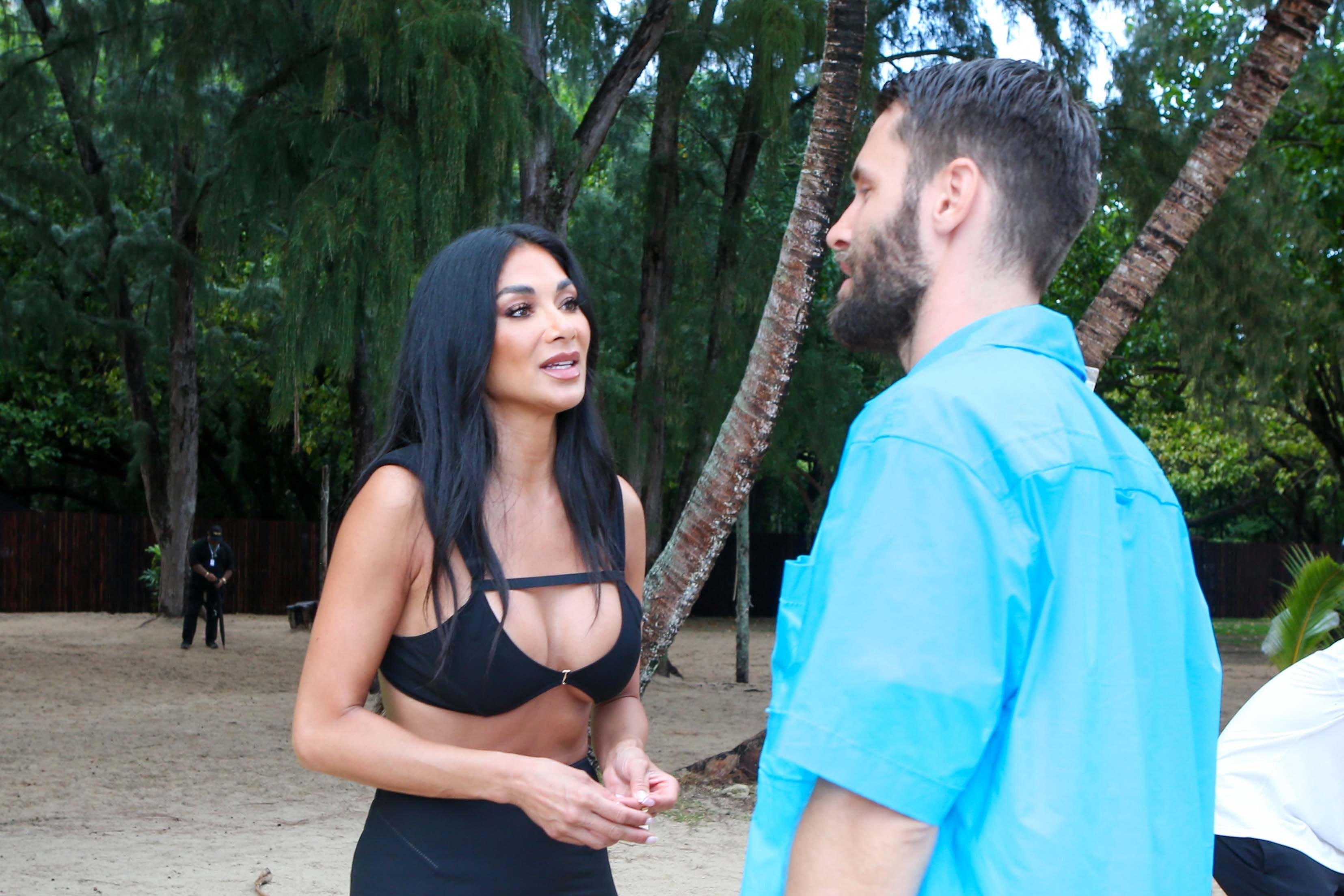 Nicole's trip was originally for the casualwear fashion house Jacquemus in Oahu, Hi. She wore a black cropped top and high-waist maxi skirt, accessorizing with a blue mini-Jacquemus purse as she posed on the river bank. She also met with Grammy-nominated R&B singer SZA, Bretman Rock, amongst other stars, all in Hawaii for Jacquemus' off-season Spring-Summer 22 runway show.
Article continues below advertisement
Somewhere Between The Sky And Sand
Nicole shares a reel showing off her curves and Island girl fashion as she explains to her followers that the beach brings her serenity. She wrote this in her caption,
My serenity is found somewhere between the sky and the sand🤍 Where is yours?
-
The video goes transitions from a fully-clothed Nicole wearing a flower crown with her hand outstretched towards the sun to a stripped-down image showing her in a skin tone bikini - until you look closer, you'd think she's sans clothing.
A Little Monday Motivation
Having explained her love for the beach, it makes sense that the 43-year-old continued her ocean-time in a black bikini. This time, she entered the water and threw her hands up like a kid on Christmas day, opening a gift. She adds a funny comment on her post, flexing her ability to use puns and double entendres.
Seas the day 🙌🏽 Bracing myself for the new week like 🥴 Get up and do it! Even if ya don't feel like it 👊🏽
-
Nicole also used it as an opportunity to encourage her five million-plus followers never to give up and keep pushing.