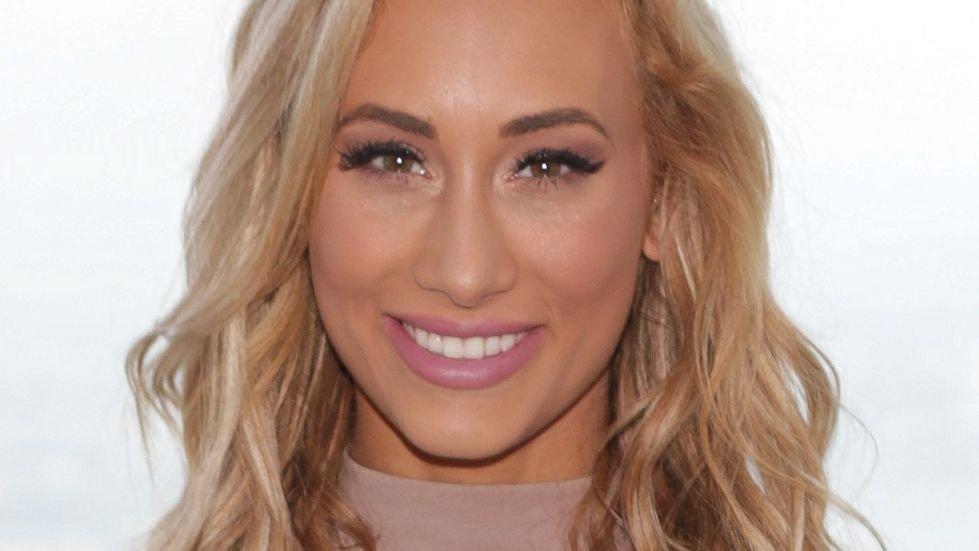 Carmella In Bikini Tugs Down Swimwear
WWE star Leah Van Dale, a.k.a. Carmella, has been putting her killer bikini body on show, even tugging down her swimwear for an extra sizzling finish. The 34-year-old pro wrestler continues to turn heads via red-hot Instagram updates - while the bikini doesn't come out too often as Carmella sticks to her ring outfits and bodycon dresses, one post has been attracting attention.
Posting while stripped down to a bright yellow bikini towards the start of the pandemic, Carmella captivated her 3 million followers, posing right on the beach and making the whole platform sweat. Check it out below.
Article continues below advertisement
Stuns On The Beach In Bikini
Scroll for the snap. There was a professional and glossy finish, but Carmella was all real as she posed with her rippling muscles and cleavage on show. The Massachusetts native stunned while backed by lapping waters, posing on golden sands and tugging gently at her tiny string bikini top while highlighting her rock-hard body.
Fans saw Carmella slightly swinging a hip in her high-cut swim bottoms, with discreet necklaces and a chic manicure upping the glam. She posed all bombshell hair, also sending the camera a piercing gaze.
See More Photos Below
Carmella had, a little earlier, posted in a far more covered-up look, this as she ushered in the 2020 Halloween season by posing amid seasonal pumpkins and appearing to enjoy a pumpkin spice latte. Here, the blonde wrote: "And over here, if you look close enough, you will see a basic bitch settling into her natural habitat," even throwing in a cute pumpkin emoji.
Article continues below advertisement
Making Time For Pizza And Wings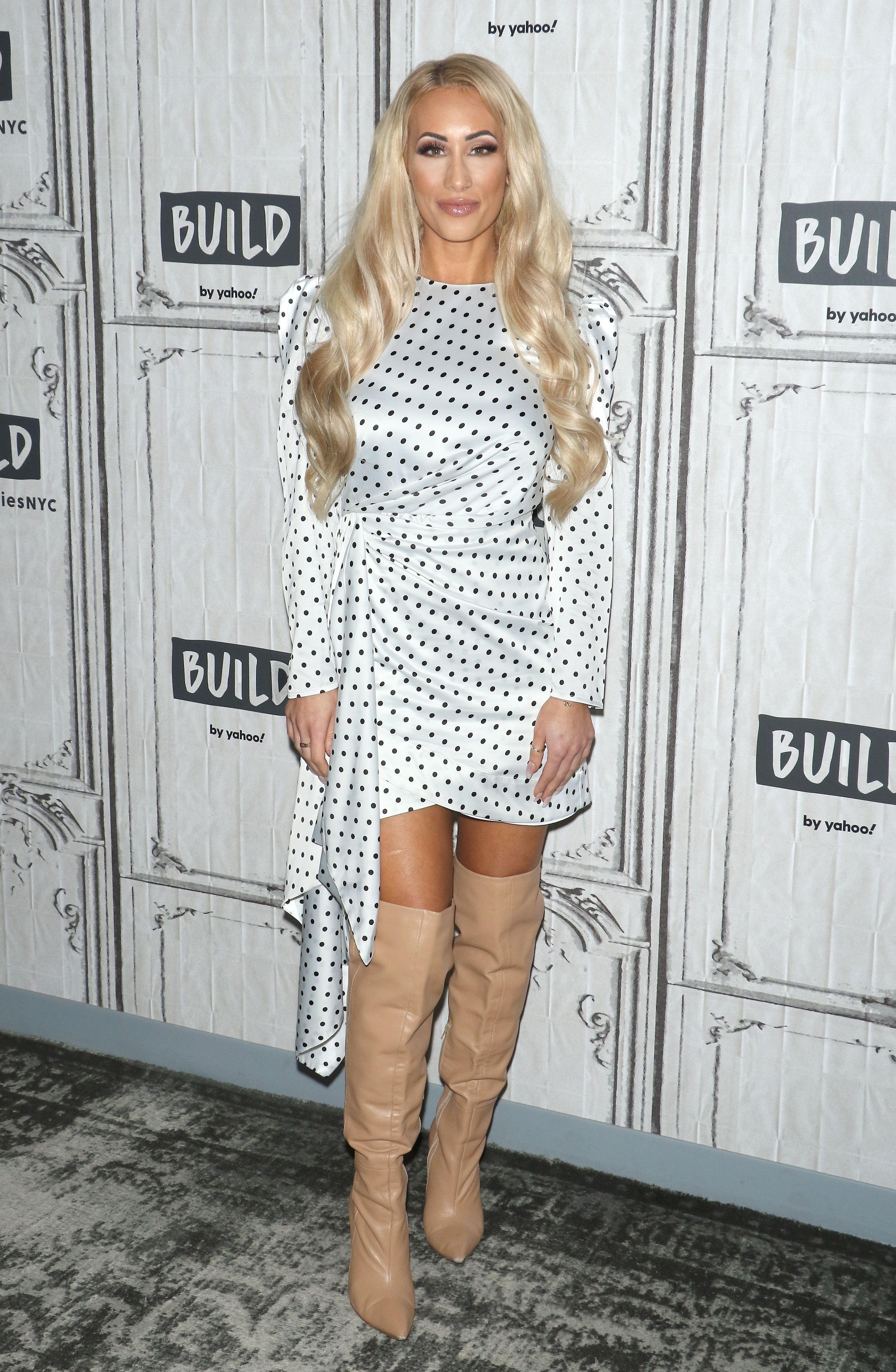 Carmella, much like fellow WWE faces Sasha Banks and Nikki Bella, keeps it super-healthy, but the star has revealed she's up for cheat foods. Speaking to Muscle & Fitness, she stated:
"For me it's not an option to not be in shape and to not work out. I just always try to make time for it and strength train four or five days a week and I'm always eating clean, so don't get me wrong though I love a good pizza and some wings every now and then."
Lucked Out Via Her Dad
Mentioning her wrestler father, Carmella added being super "fortunate" to have been raised in a household where training was a thing. "He's always been into working out, and so I was the only kid in the first grade that got carrot sticks at school instead of chips," she continued.