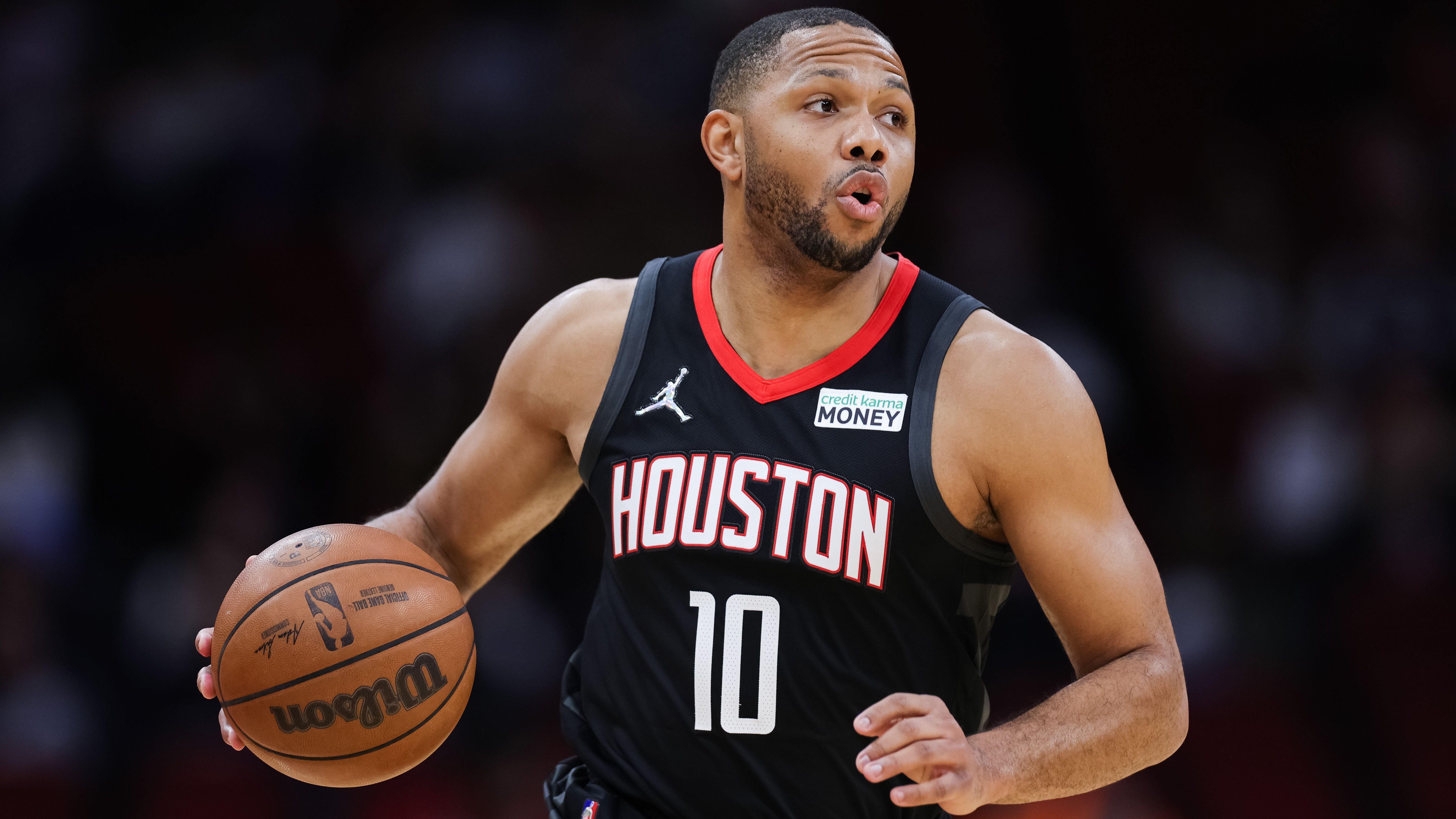 NBA Rumors: Lakers Could Trade Kendrick Nunn & Talen Horton-Tucker For Eric Gordon
Houston Rockets shooting guard Eric Gordon is one of the veteran players who are highly expected to change teams in the 2022 NBA offseason. Gordon may be currently a key member of the Rockets' rotation in the 2021-22 NBA season but with his age, he clearly doesn't fit their long-term plans. Instead of keeping him for another year in Space City, the Rockets could explore using him as a trade chip to acquire assets that could help them speed up the rebuilding process.
Article continues below advertisement
Eric Gordon To LA Lakers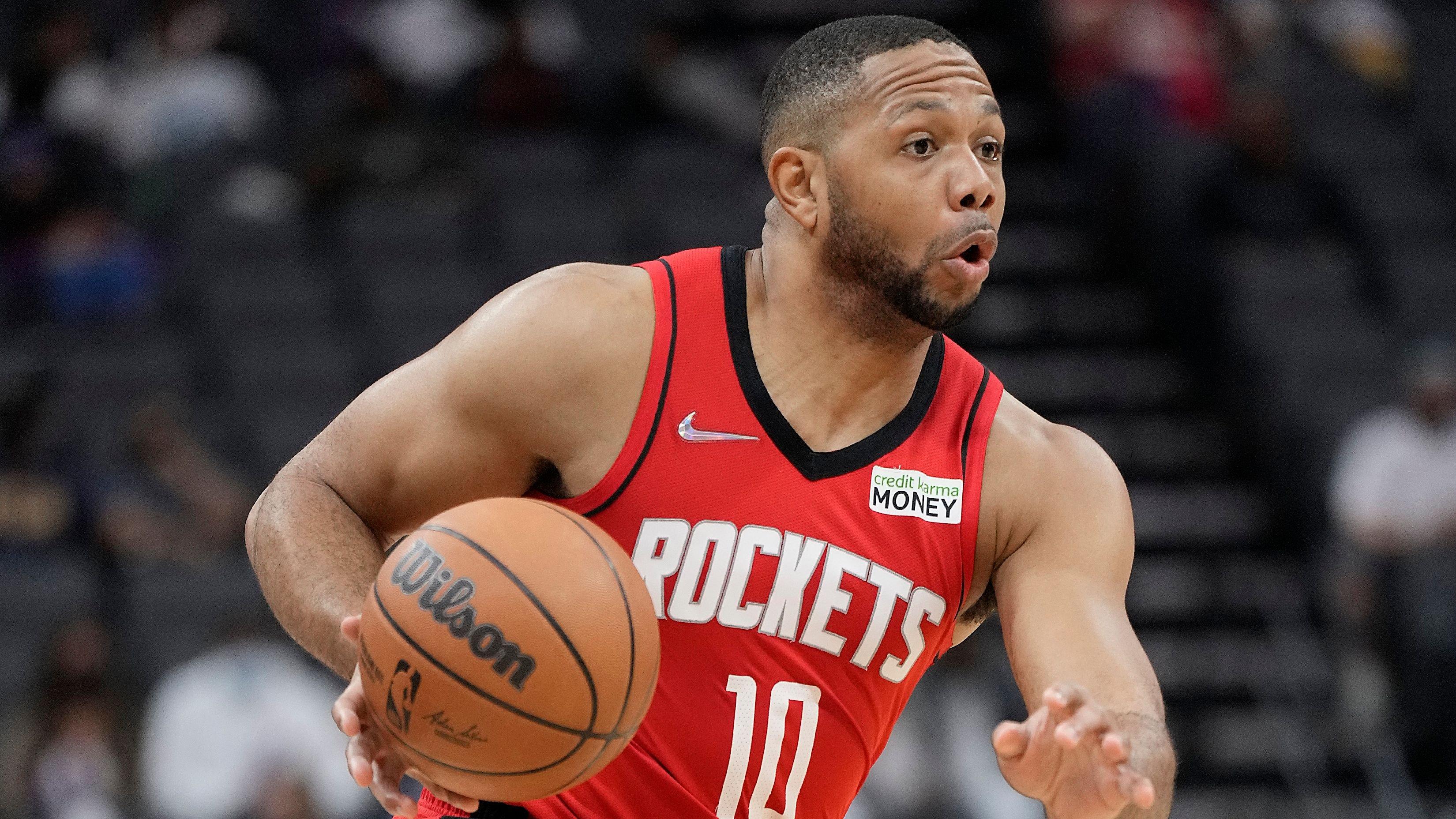 Gordon may already be 33 but once he becomes officially available on the trading block, he's expected to receive strong interest from teams that are in need of a backcourt boost. One of the potential suitors of Gordon on the trade market is the Los Angeles Lakers. In a recent article, Brett Siegel of NBA Analysis Network came up with a hypothetical trade idea that would enable the Lakers to acquire Gordon from the Rockets next summer. In the proposed trade scenario, the Lakers would be sending Kendrick Nunn and Talen Horton-Tucker to the Rockets in exchange for Gordon.
Rockets Add More Young Players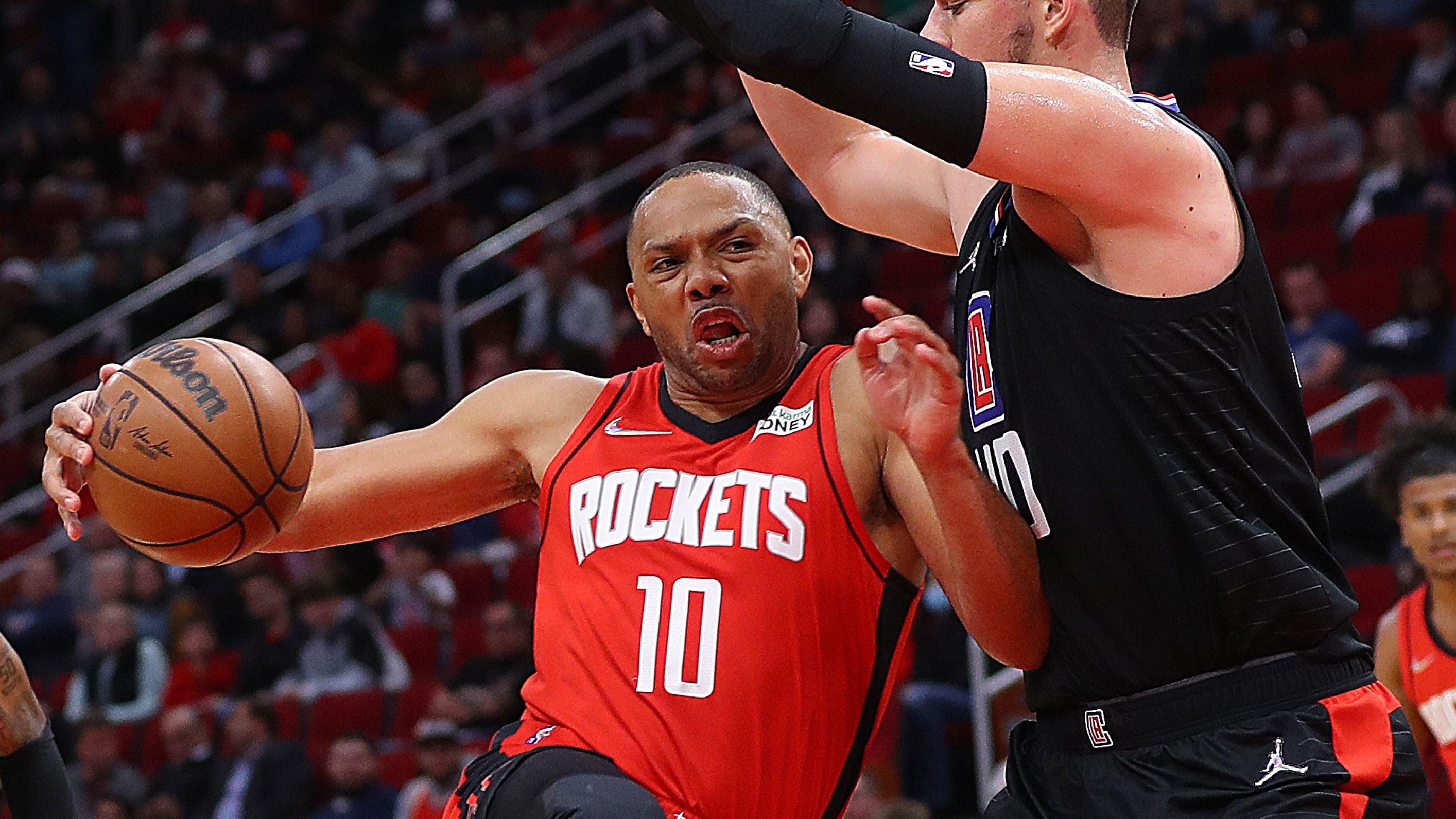 The proposed trade with the Lakers would make a lot of sense for the Rockets as it would allow them to hit two birds with one stone. Aside from getting rid of Gordon and the two years and $40.4 million that he's owed over the next two seasons, the Rockets would also be acquiring two young and promising players who would be part of their rebuilding plans. Horton-Tucker would give the Rockets another energetic player in the wing, while Nunn would provide them with a reliable backup for Jalen Green and Kevin Porter Jr.
Article continues below advertisement
Eric Gordon's On-Court Impact On Lakers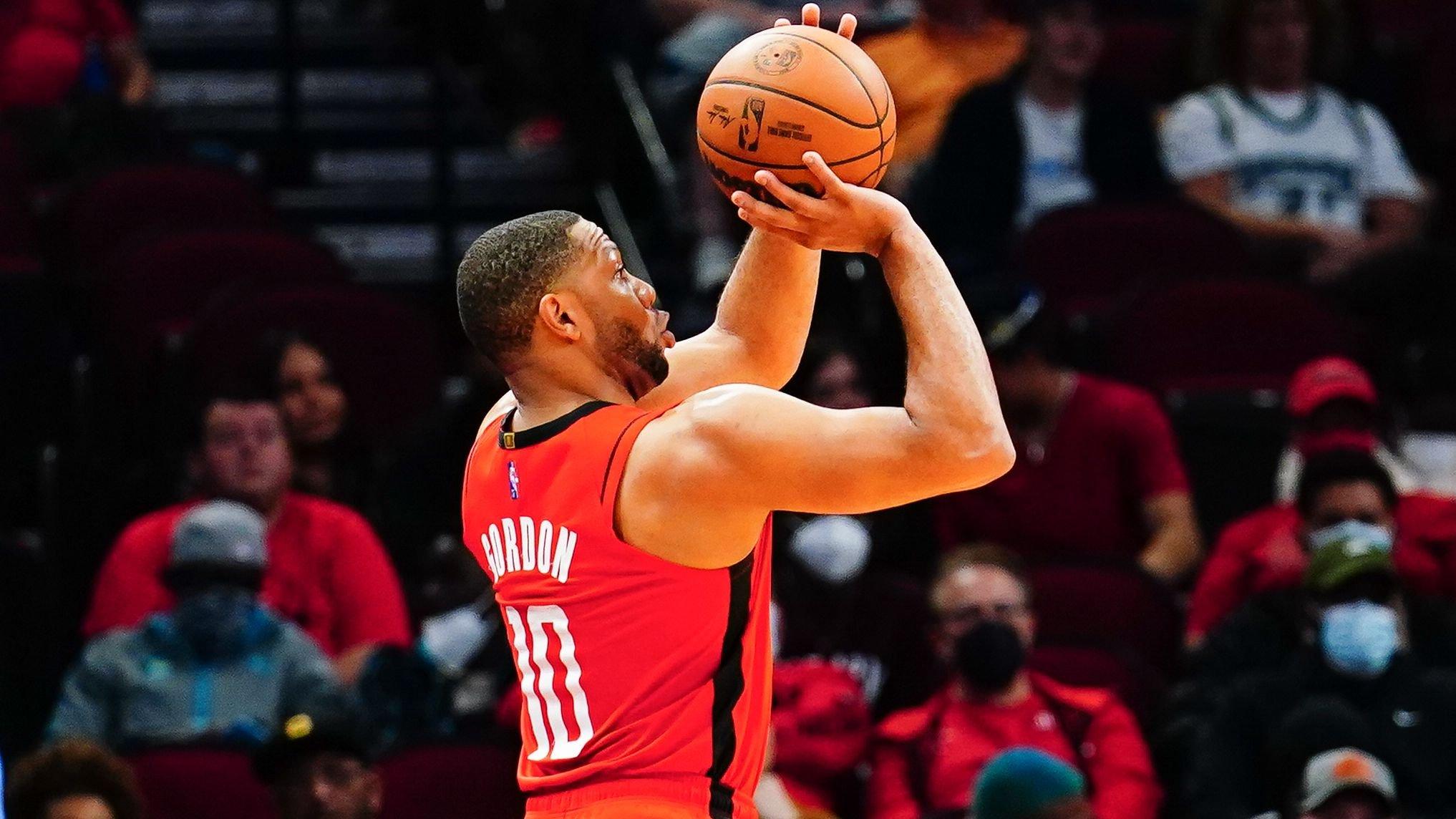 Gordon may already be on the downside of his career, but he would still be a great addition to the Lakers. He would give them a solid veteran role player with plenty of playoff experience. At 33, he remains a very reliable contributor on the offensive end of the floor. This season, he's averaging 13.8 points while shooting 47.4 percent from the field and 40.8 percent from beyond the arc.
Aside from his ability to efficiently knock down shots from the three-point range, Gordon is also capable of excelling in an off-ball capacity, making him the ideal third fiddle that the Lakers need alongside LeBron James and Anthony Davis.
Eric Gordon Competes For First Title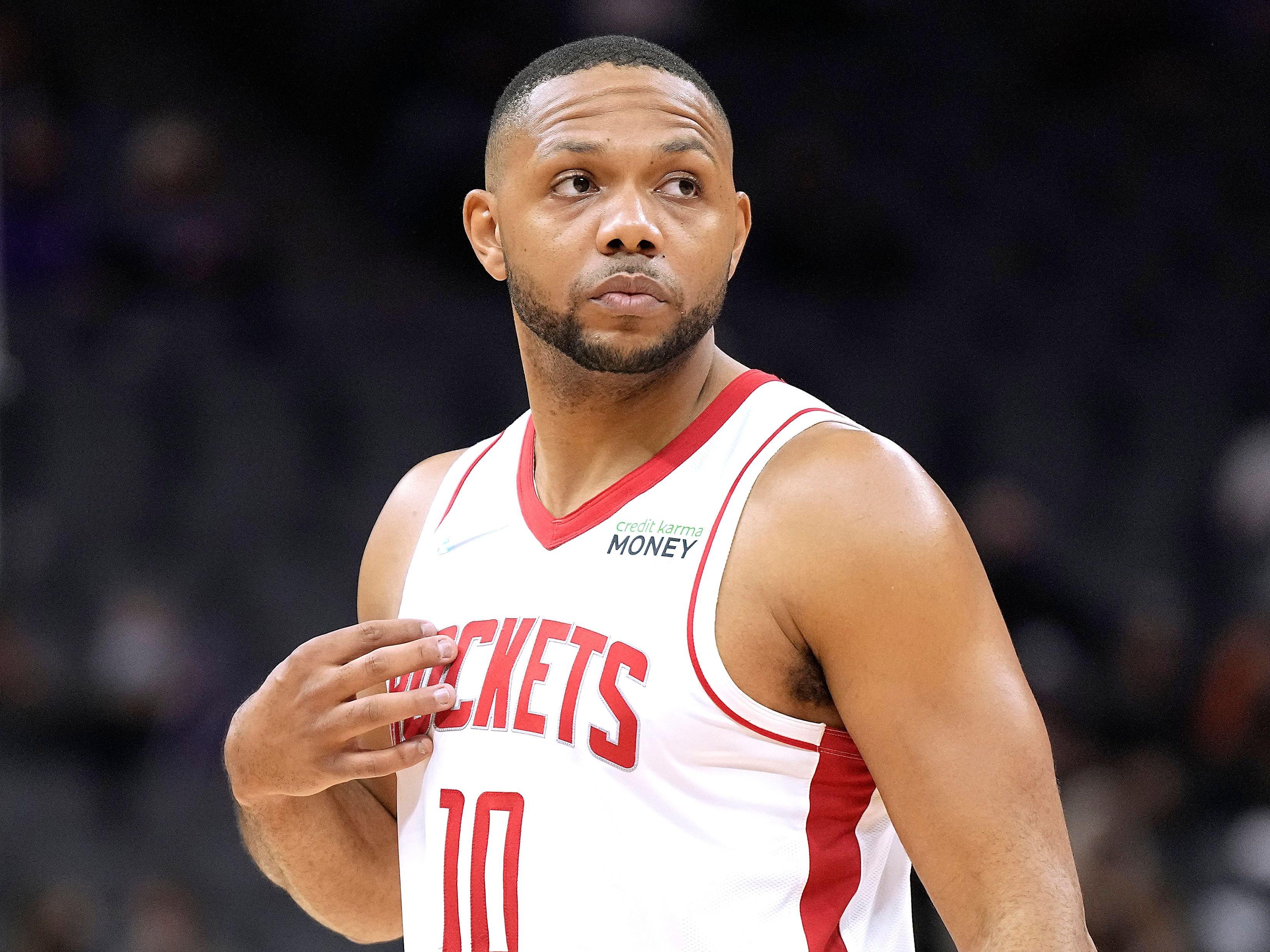 Gordon may not have shown a strong indication that he's no longer happy with the Rockets, but he would definitely be intrigued by the idea of being traded to the Lakers next summer. At this point in his NBA career, Gordon is better off spending his remaining years in the league playing for a team that could give him a legitimate chance of winning his first NBA championship title.
The Lakers may be struggling in the 2021-22 NBA season but as long as they have James and Davis on their roster, they will always be considered as a legitimate title contender in the Western Conference.