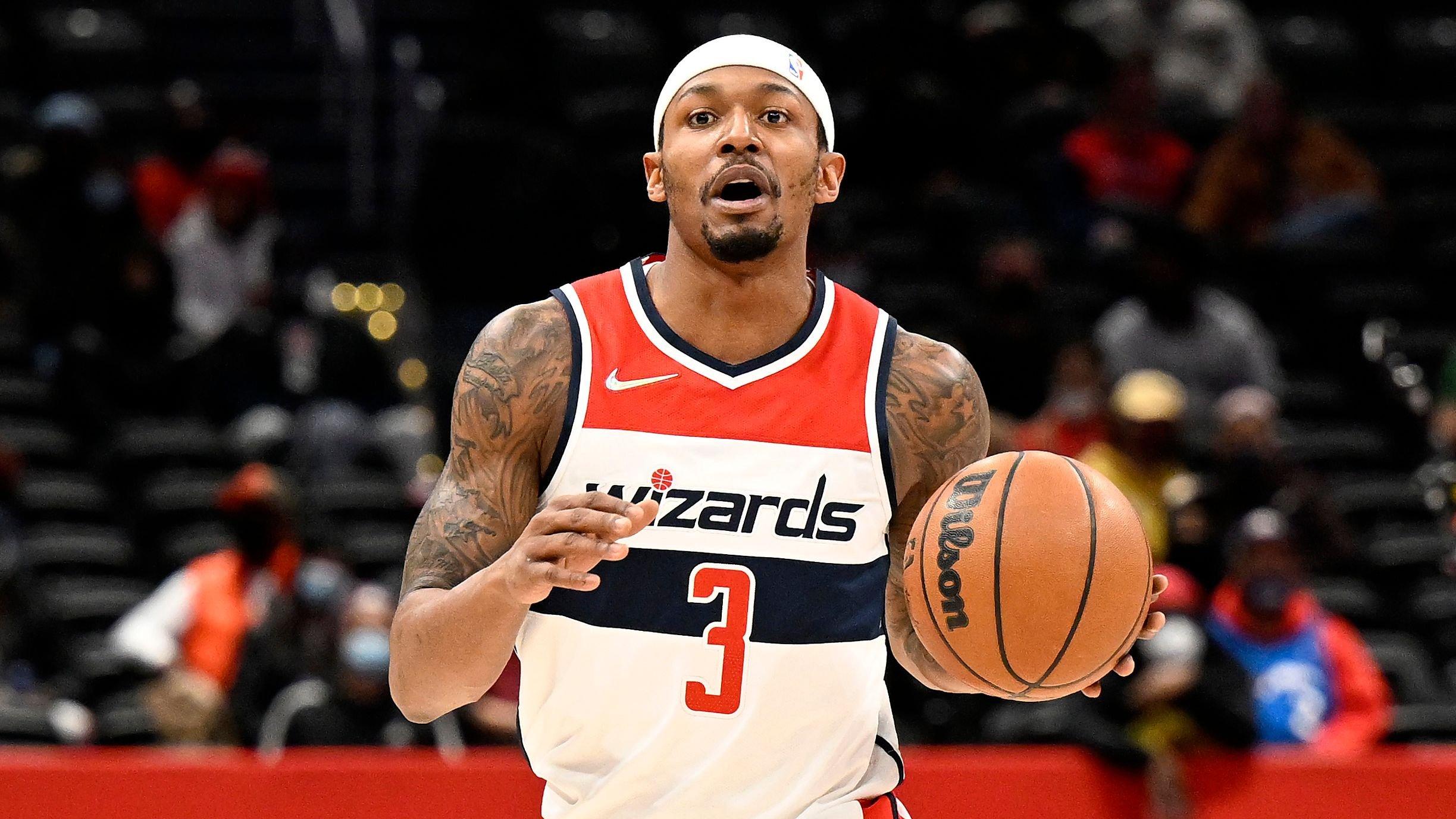 NBA Rumors: Proposed Trade Sends Bradley Beal To Sixers For Three Players & Draft Pick
Washington Wizards shooting guard Bradley Beal is expected to be one of the biggest names on the trade market in the 2022 NBA offseason. The 2021-22 NBA season is yet to end, but rumors have already started to swirl around Beal and his future with the Wizards. In a recent episode of the Rogue Bogue podcast, former NBA player Andrew Bogut revealed that Beal plans to leave the Wizards in the 2022 NBA free agency to form a "Big Three" with Philadelphia 76ers superstars James Harden and Joel Embiid.
Article continues below advertisement
Proposed Sign-And-Trade Deal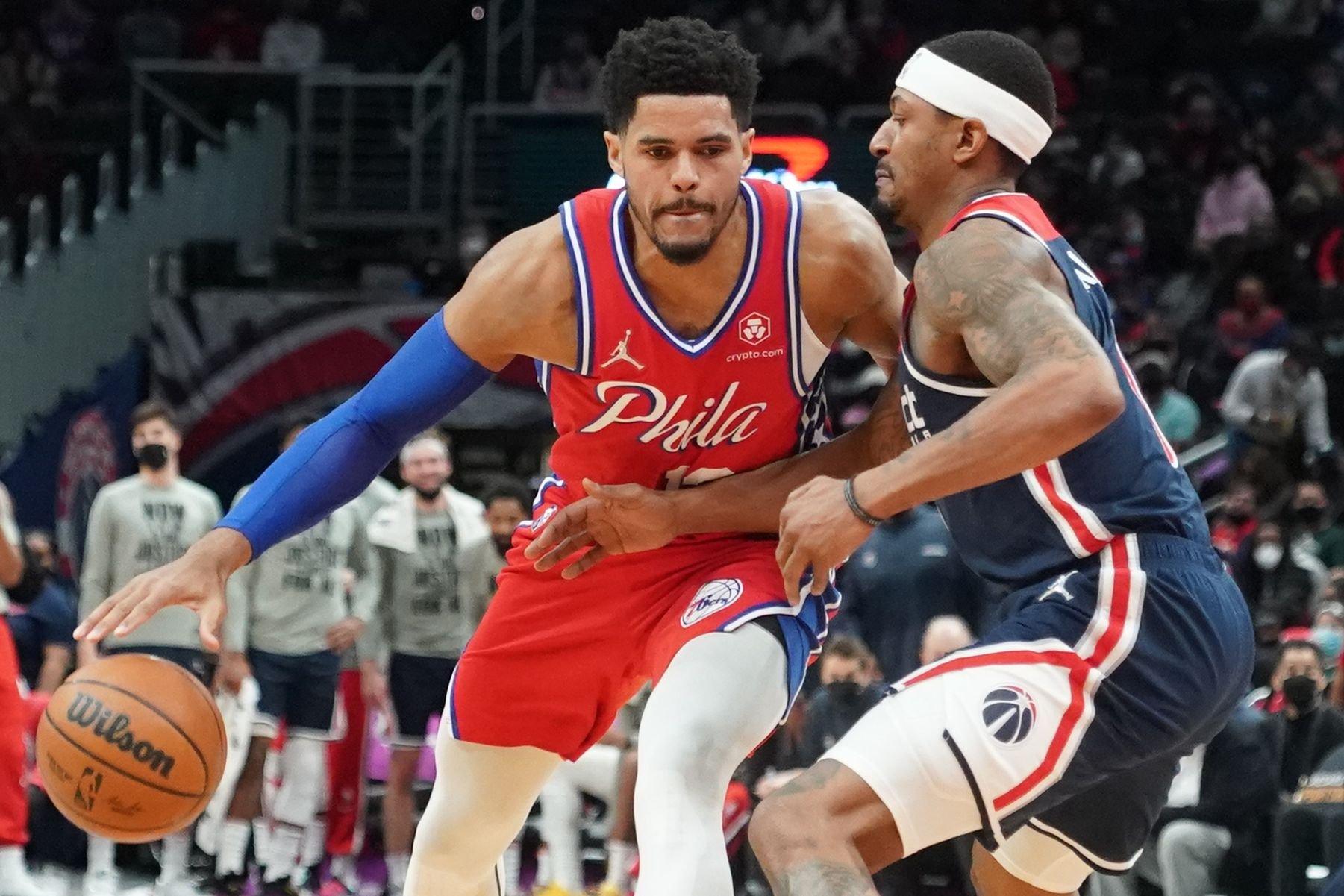 With their limited salary cap space, the Sixers would likely need to engage in a sign-and-trade deal to acquire Beal from the Wizards next summer. In a recent article, Jack Simone of Fansided's Hoops Habit came up with a hypothetical trade idea that would enable Beal to join forces with Harden and Embiid in the 2022-23 NBA season. In the proposed sign-and-trade scenario, the Sixers would be sending a trace package that includes Tobias Harris, Isaiah Joe, Jaden Springer, and a top-20 protected 2024 first-round pick to the Wizards in exchange for Beal.
Why The Wizards Would Make The Trade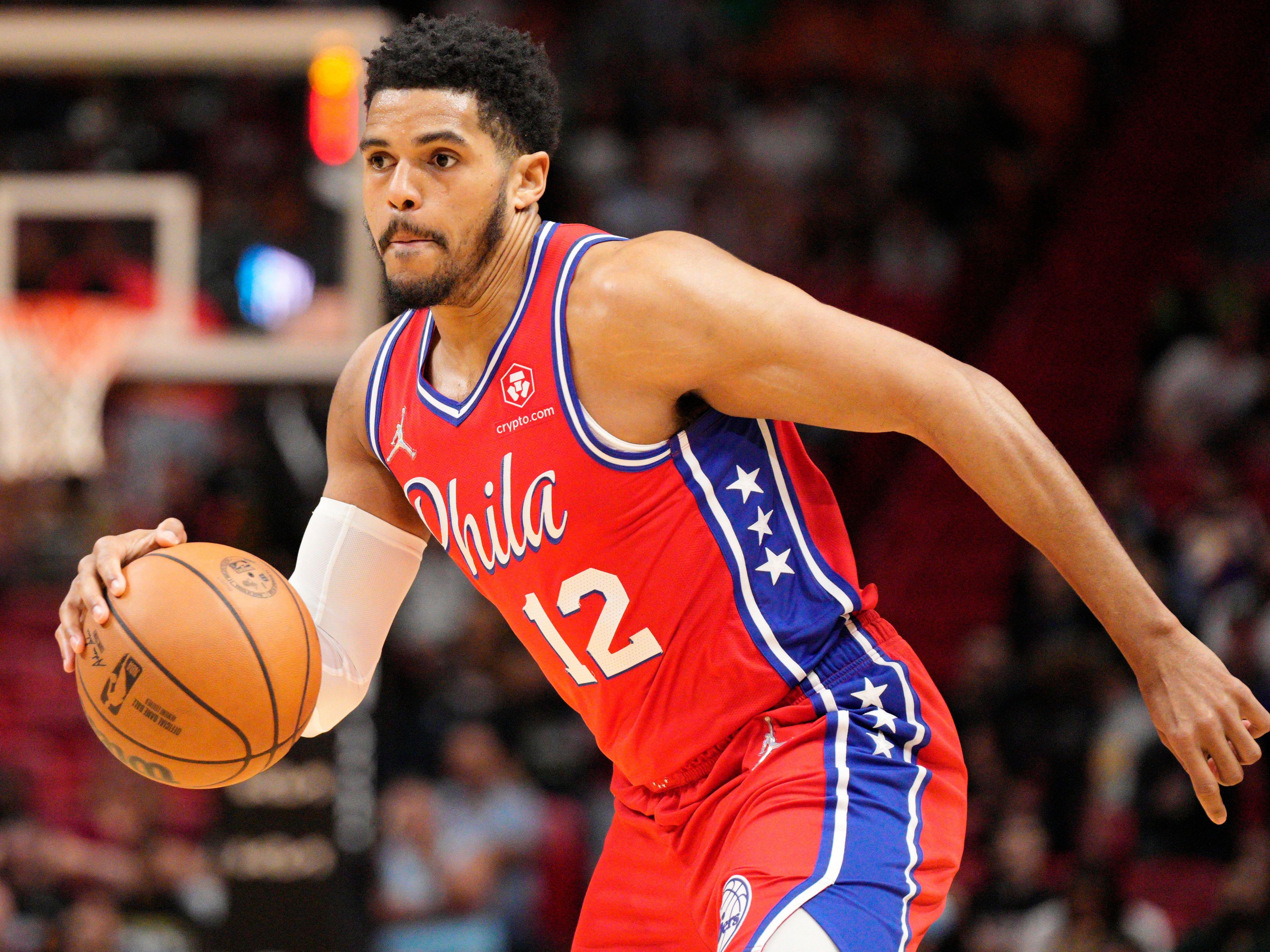 The Wizards would be left with no choice but to accept the trade if Beal is determined to leave the team. Instead of losing him as an unrestricted free agent without getting anything in return, the proposed sign-and-trade deal would enable the Wizards to acquire assets that they could use to rebuild the team in the post-Beal era immediately. Springer and Joe could join Deni Avdija, Rui Hachimura, and Corey Kispert and form the core of the next title-contending team that the Wizards would try to build in Washington.
Article continues below advertisement
Bradley Beal's On-Court Impact On Sixers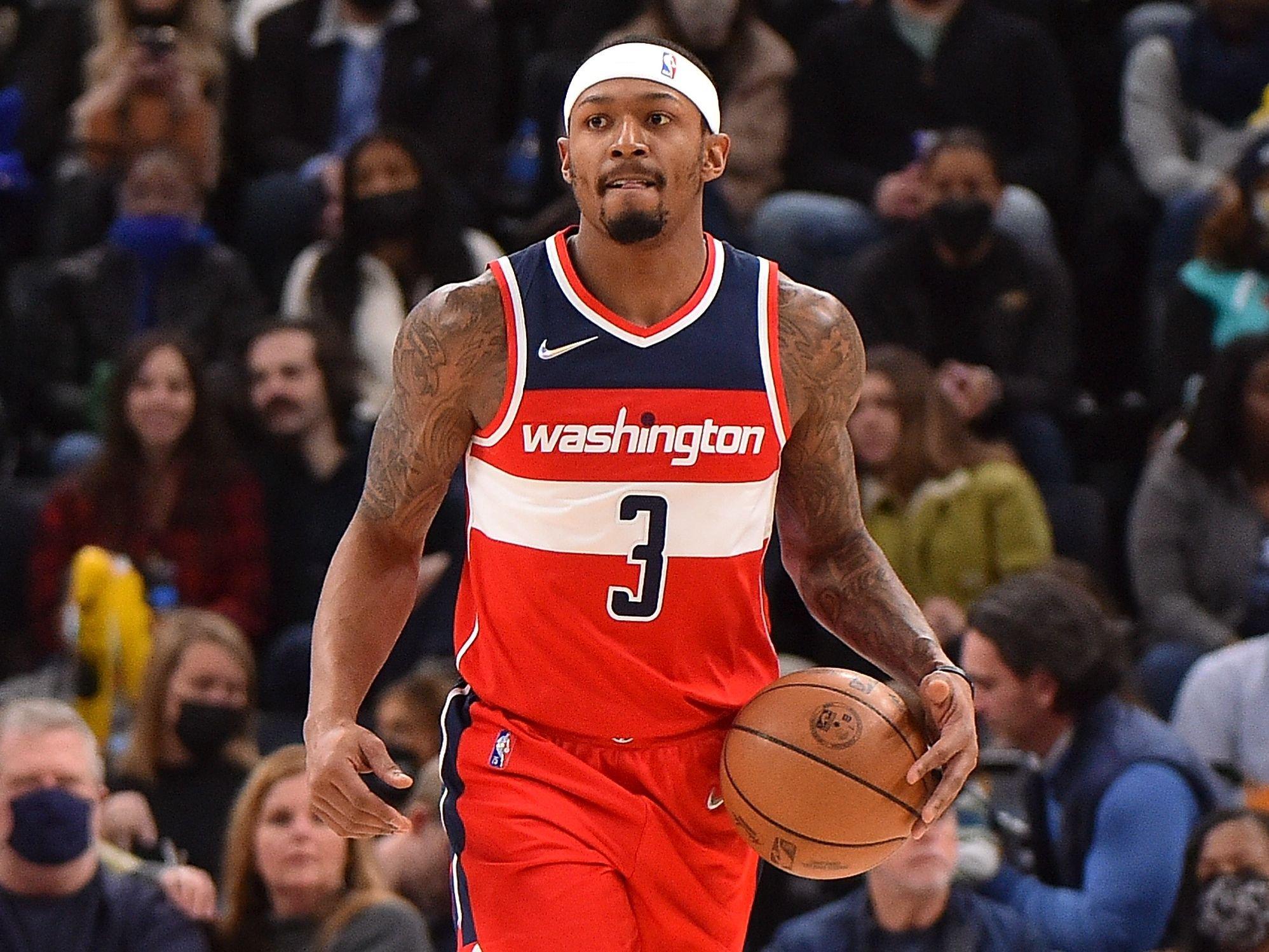 Beal would be another dream acquisition for the Sixers. Before they acquired Harden from the Brooklyn Nets, there were rumors that Embiid was urging the Sixers to trade for Beal. Pairing Beal with Embiid and Harden would further improve the Sixers' performance on the offensive end of the floor, giving them a prolific scorer, a decent playmaker, and a legitimate three-point shooter.
This season, Beal averages 23.2 points, 4.7 rebounds, and 6.6 assists while shooting 45.1 percent from the field and 30.0 percent from beyond the arc. With his ability to excel in an off-ball capacity, he isn't expected to have a hard time building chemistry with Embiid and Harden in Philadelphia.
Leaving Wizards For Sixers Makes Sense For Bradley Beal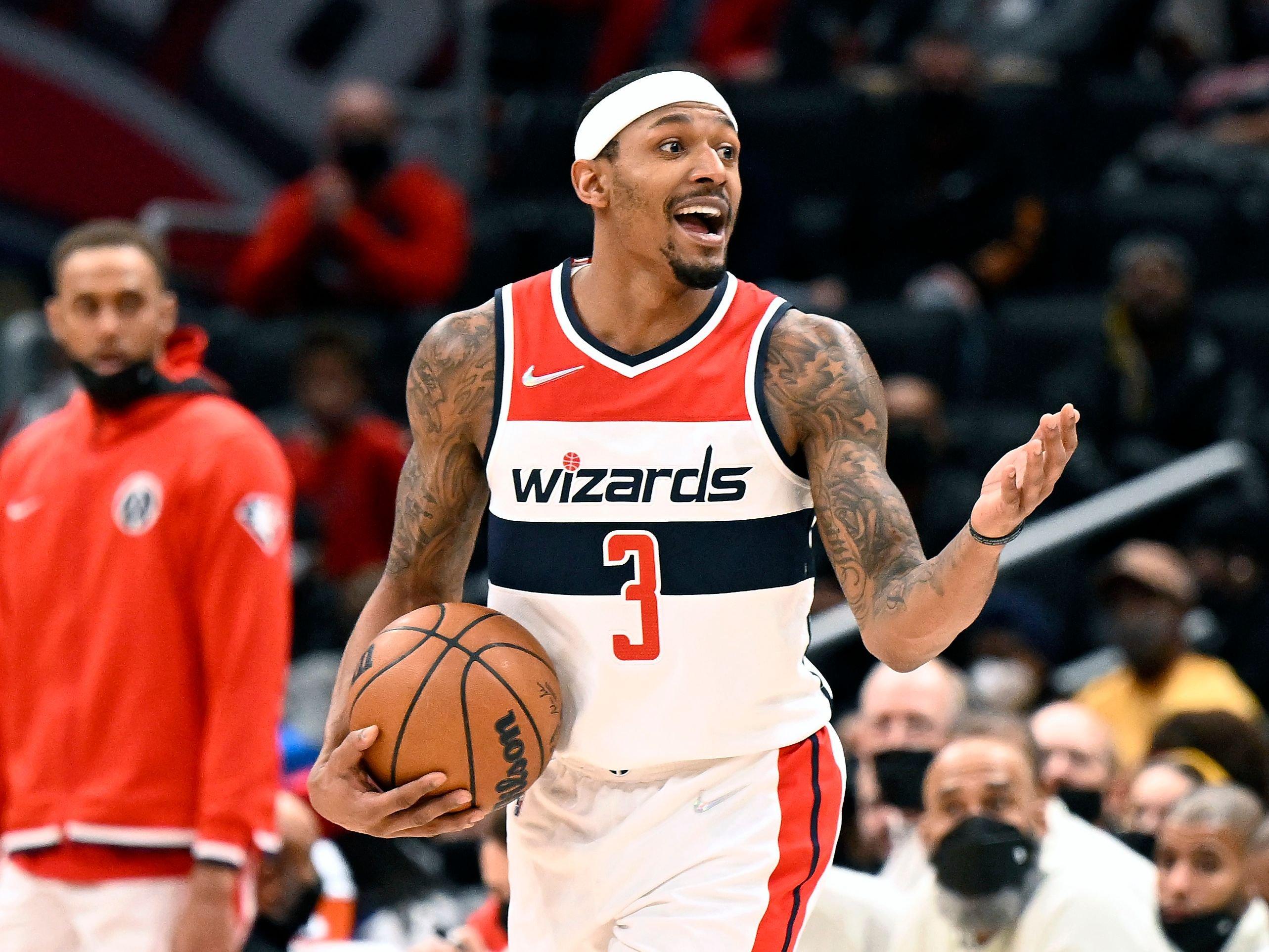 Despite saying numerous times that he wants to finish his NBA career in Washington, it wouldn't be a surprise if Beal ends up leaving the Wizards for the Sixers next summer. Beal may not have shown that he's no longer happy with the Wizards, but if they don't offer him a clear path to title contention, it would be best to save himself from experiencing another mediocre season.
Though it would require him to make certain adjustments with his game, joining forces with Embiid and Harden in Philadelphia would give Beal a realistic chance of reaching the NBA Finals and capturing his first Larry O'Brien Trophy in the 2022-23 NBA season.