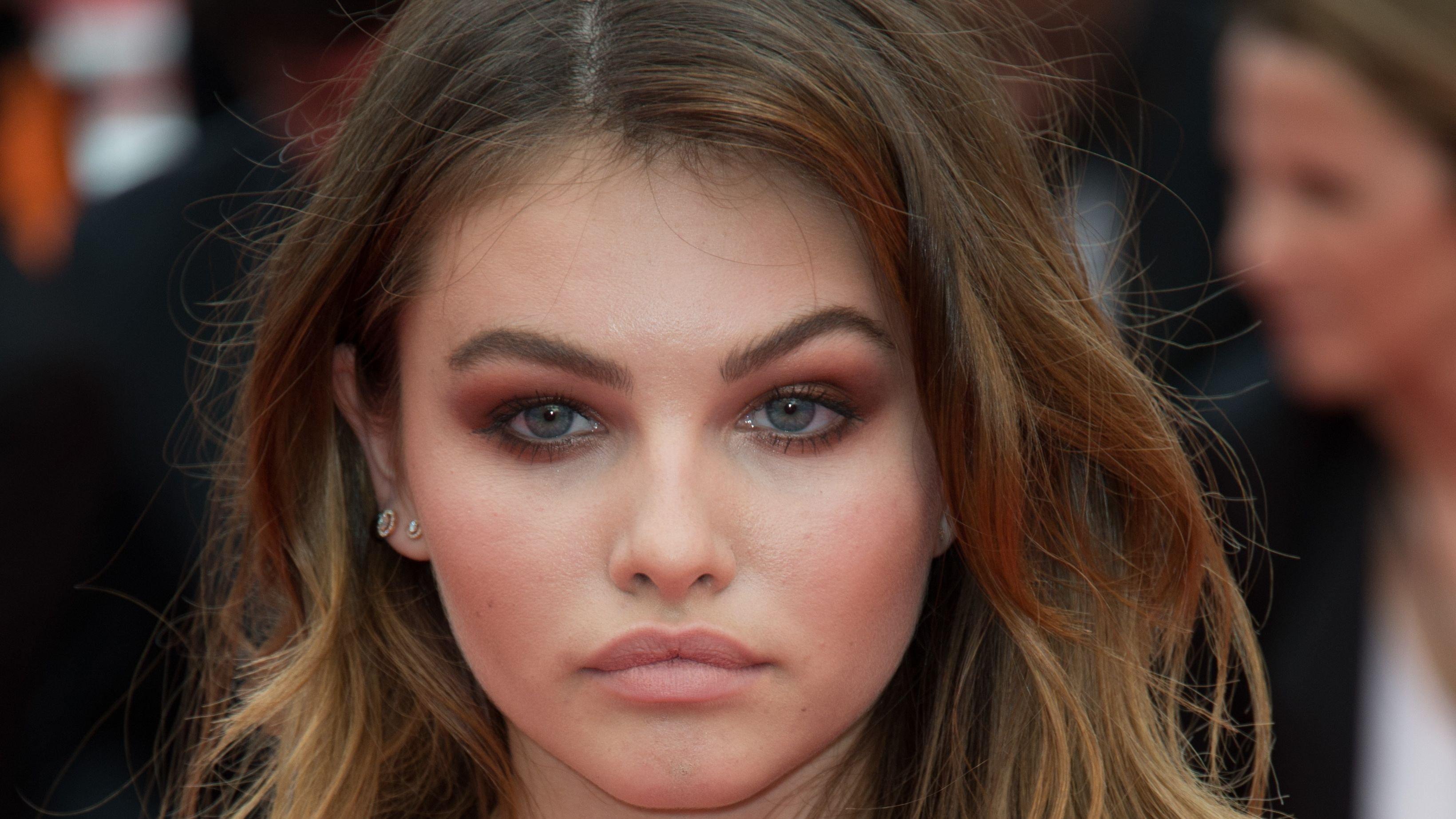 Nicola Coughlan, Thylane Blondeau, And Vanessa Hudgens Impress At Miu Miu's Runway Show
It's almost Bridgerton o'clock, and Lady Whistledown, a.k.a. Nicola Coughlan, is out and about gleaning news to keep us updated. The Irish actress debuted a new hairstyle at Paris's Miu Miu Fall/Winter Collection runway. She showed up wearing a V-neck buttoned powder blue sweater with Miu Miu printed in white all over and a micro mini wolf tooth skirt. Her exaggerated hairstyle had the cameras clicking with its full bangs, high bun, and neck-length bob all on one head.
Article continues below advertisement
Thylane Blondeau Arrives At The Miu Miu Show
Nicola wasn't the only celebrity to grace the front row of the Paris Fashion House's show. French supermodel 20-year-old Thylane Blondeau also graced the event with her presence. The young model was almost unrecognizable in her bone-straight brown hair and powder blue shimmery eyeshadow. She paired her new look with a blue-collared cropped grey jumper from the spring collection and low riding matching grey pants teasing her nude Miu Miu underwear.
Article continues below advertisement
Reintroducing The Micro Mini Trend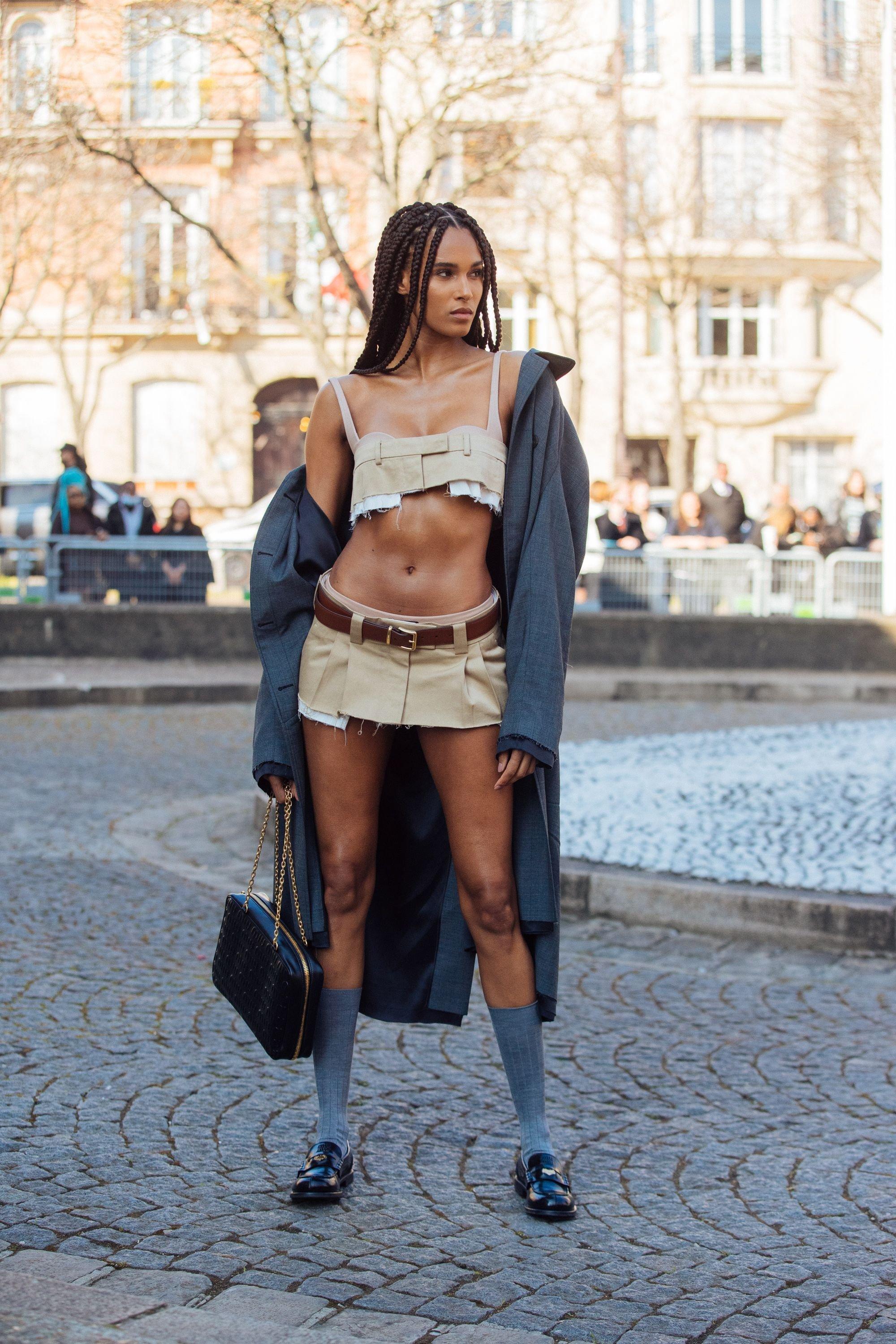 When Miu Miu reintroduced its micro-mini skirts for the Spring/Summer collection, no one realized how the fashion world would get taken by it until Nicole Kidman graced the cover of Vanity Fair in them, amongst other famous actresses.
2000s fashion enthusiasts appreciated the returning trend and cleared out the retail stores immediately after the skirt hit the market. Seeing the success of the scandalous number, Miu Miu made an informed decision to recreate that nostalgia with its Fall/Winter Collection.
Vanessa Hudgens, Cami Mendes, More Stars Grace The Miu Miu Show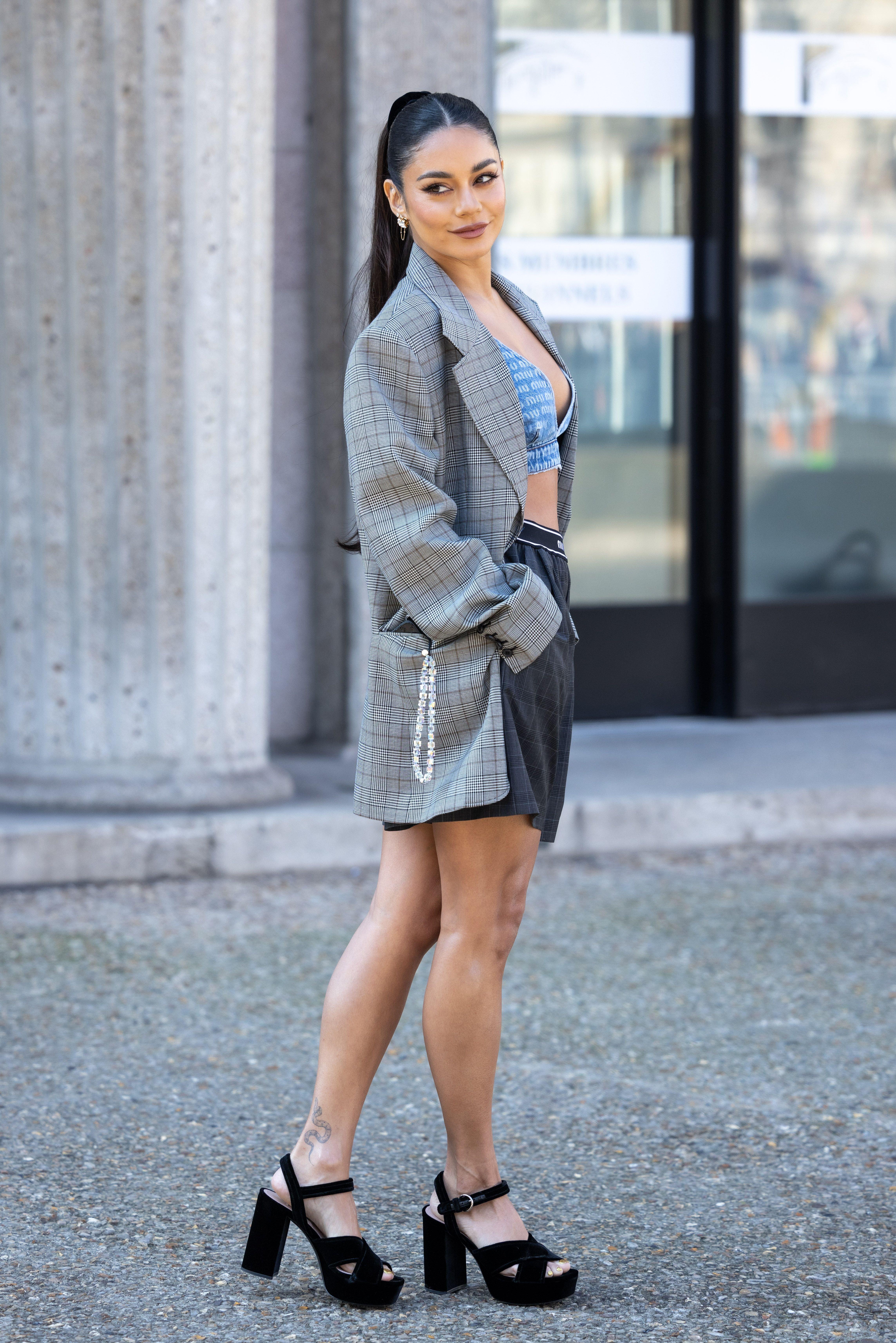 Miu Miu touts the Fall/Winter collection as a sporty set featuring unconventional tennis outfits - micro mini skirts and shorts, low-riding Y2K skirts, lace mesh tops, and revealing styles that make women feel sexy.
Some of the guests at the show had a head start showing off the pieces like Thylane Blondeau, Cami Mendes, Ella Purnoff, and Vanessa Hudgens. Of course, anywhere you see Vanessa, you'd expect fashion that'll blow your mind! She wore gender-neutral shorts and a bra top with an oversized blazer.
Miu Miu Menswear Is Back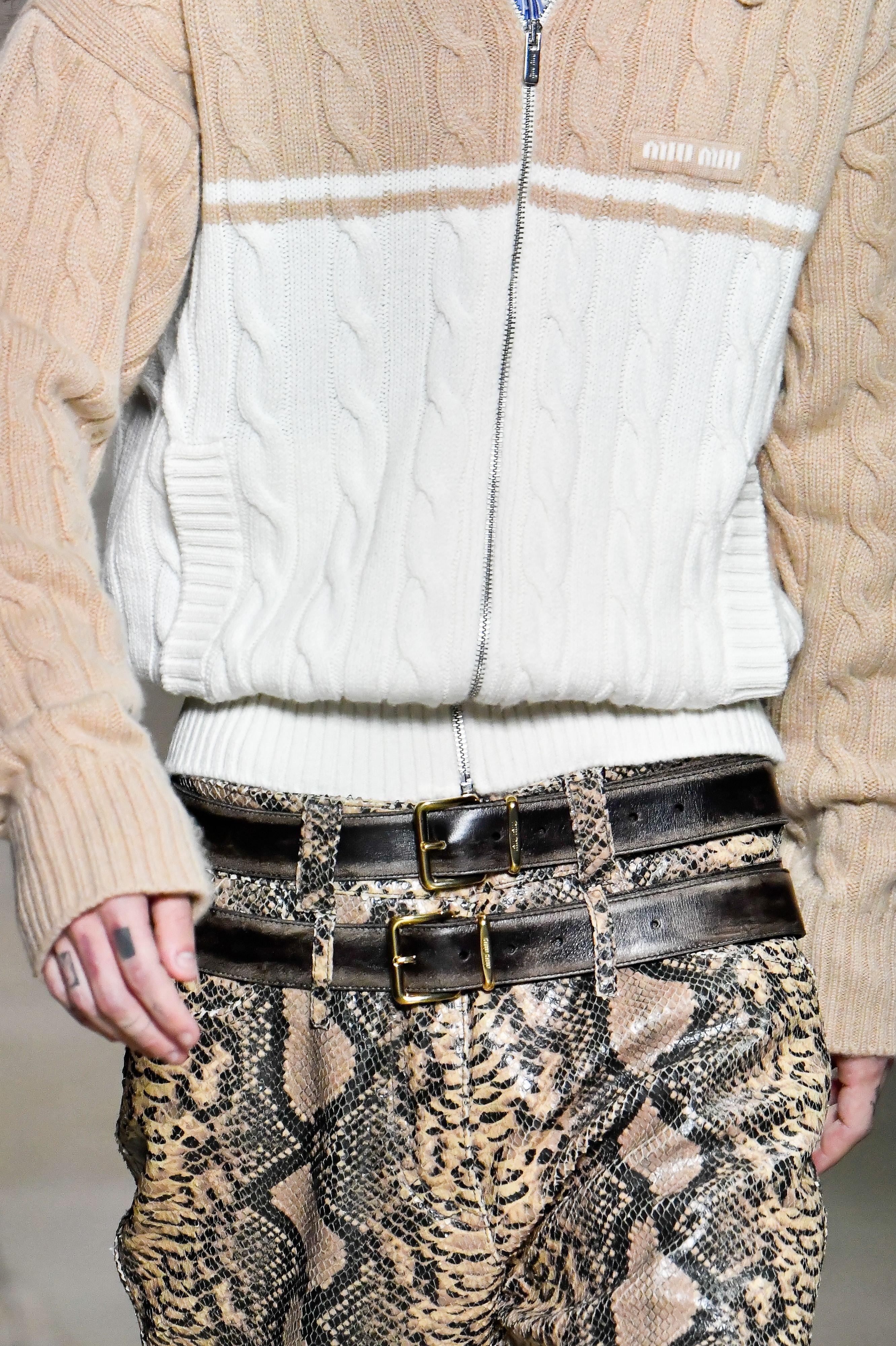 Miu Miu relaunched its menswear with the Fall/Winter Collection surprising Miuccia Prada fans who've been patiently waiting since forever (actually 2008.) The men's pants with double belt holes are so gender-fluid that even women modeled the pieces! Not only the menswear but ballet flats and short socks too joined the collection. All in all, it was a rich runway show that Paris won't soon forget.