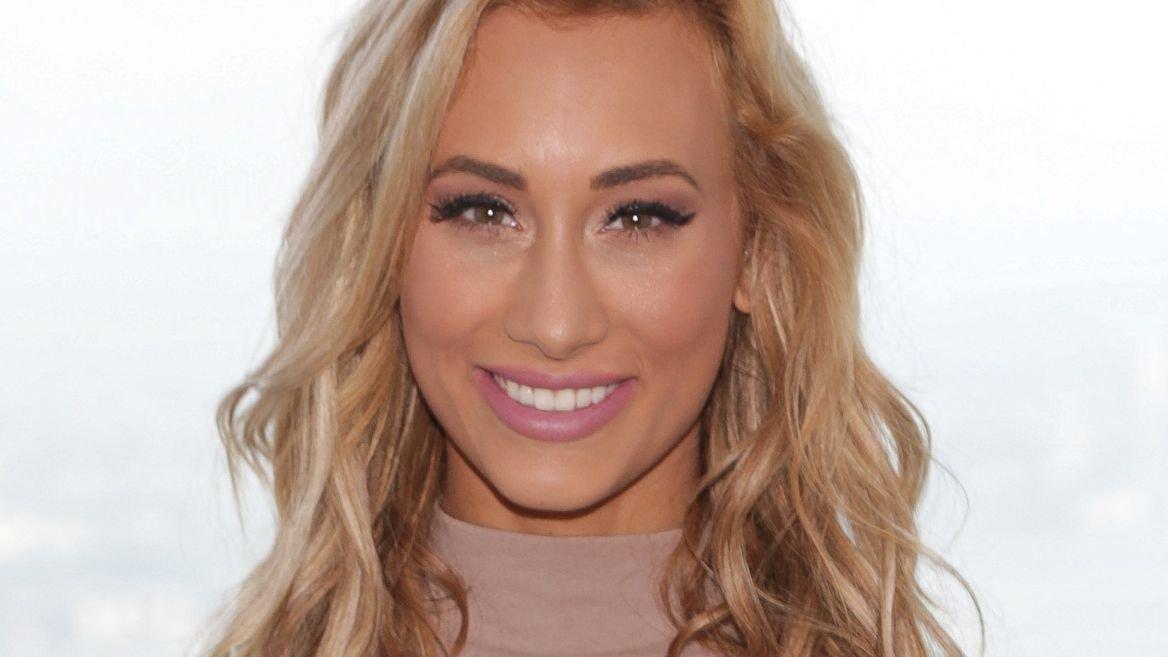 Carmella In Bikini Explores 'Self Love'
WWE star Carmella proves that rocking a bikini doesn't necessarily come with the standard Instagram-style flaunt. The 34-year-old pro wrestler turned heads for all the right reasons with a "self-love" pool post back in October 2020, one seeing the blonde back to the camera as she dangled her legs in a swimming pool and took to her caption with some positivity.
The Massachusetts native, who has been making headlines for bikini-clad posts shouting out Miami heat, kept it more zen, and the big-time photo raked in the fans. Check it out below.
Article continues below advertisement
Stunning Bikini Snap With Positive Words
Scroll for the photo. It showed the Women's Tag Team Champions member enjoying the sunshine and resting her peachy rear at the edge of a lounger-wrapped pool. Carmella, born Leah Van Dale, went for a high-waisted and cheeky pair of printed bikini bottoms in brown and tan, also rocking a matching top. She posed wearing shades and with her hair slicked back and wet - it looked like she'd gone for a dip.
See More Photos Below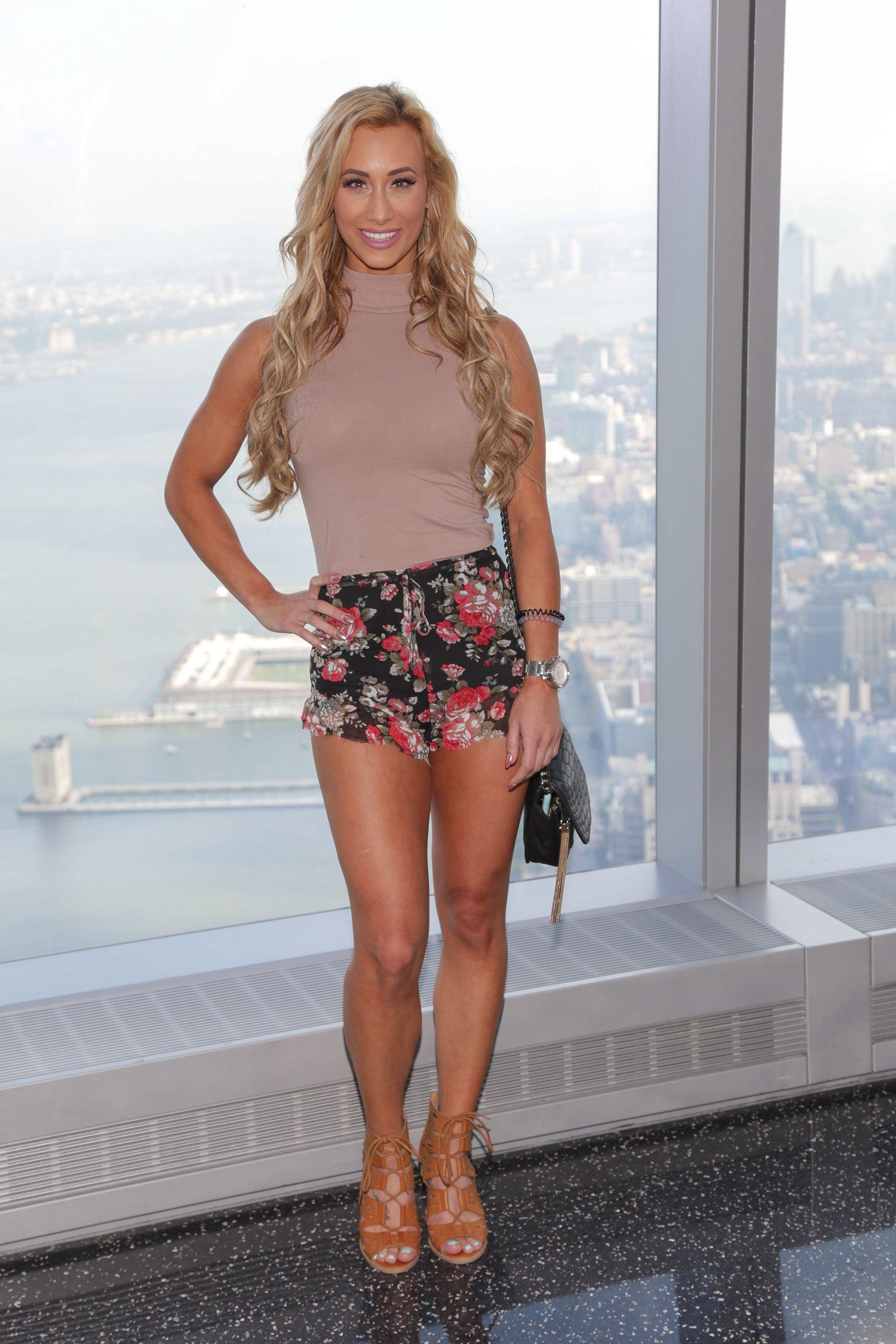 Tagging herself in Miami, Carmella told fans: "Perhaps self-love is the thing that matters most in this world; you can escape this town and this city, but you can't escape yourself. 💓📸 @wwegraves." The post has now topped 100,000 likes, with one keen fan replying: "Next time you are in Miami, look me up love to be your personal security free of charge."
Article continues below advertisement
Never Let Being A Woman Bother Her
Carmella works in a male-dominated industry, but like fellow WWE face Nikki Bella, she's owning being female in wrestling. Speaking to Uproxx, the star revealed:
"I think it's so funny because it's not something that was ever planned. It's not something that I anticipated. Like in NXT I was a manager, and then I came up and I was with Ellsworth for a while. That I did intentionally, that was my idea".
Makes 'The Most' Of Life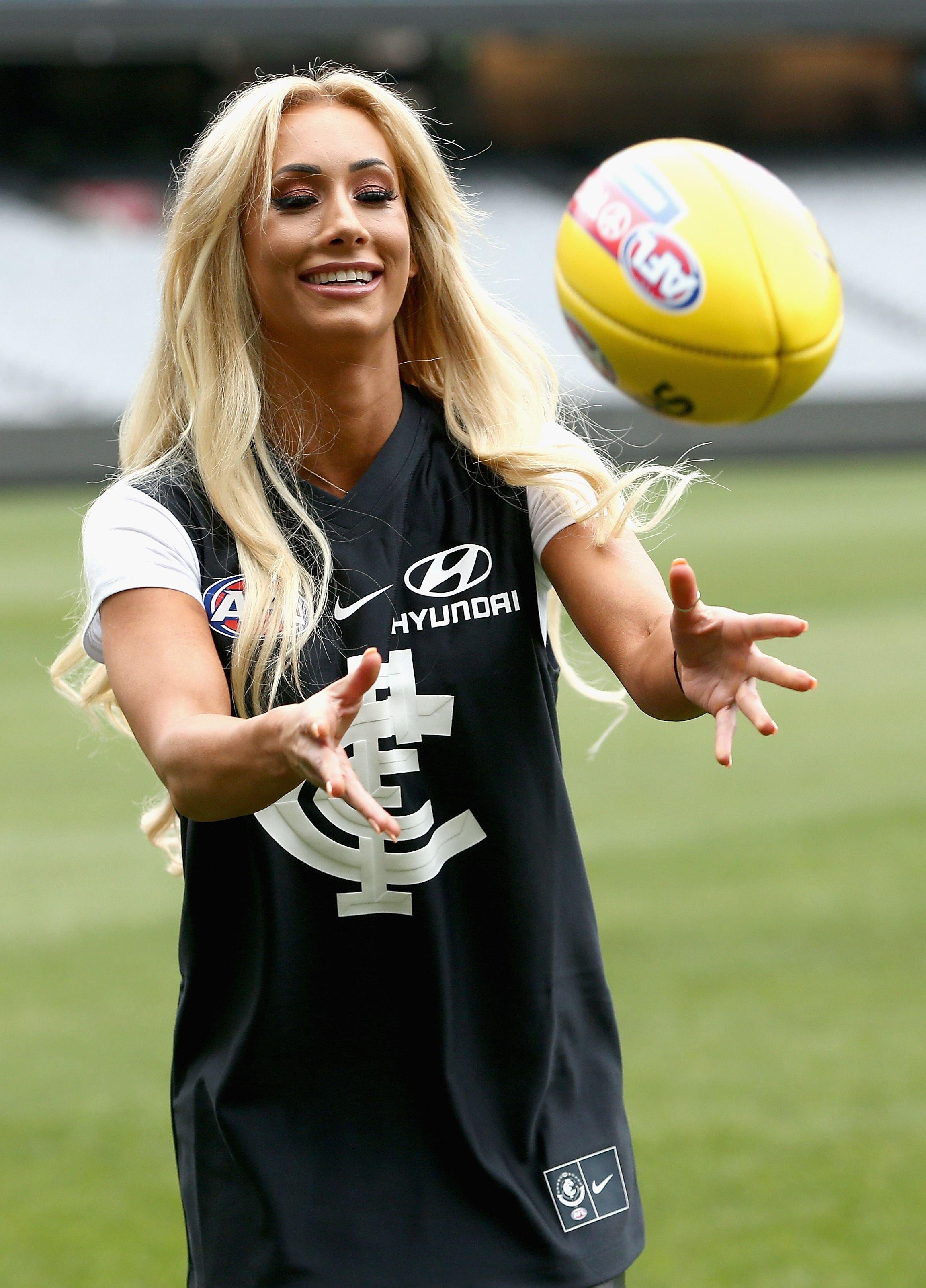 The fiesty star continued: "But I never anticipated being partnered with R-Truth. I just like to make the most out of every opportunity that I get. So that's sort of what I attribute it to."
Carmella began her career as a dancer and model, eventually landing her WWE signing. She is followed by 3 million on Instagram. Star followers include fellow WWE star Sasha Banks, plus Olympic gymnast Simone Biles. For more updates, give her account a follow.