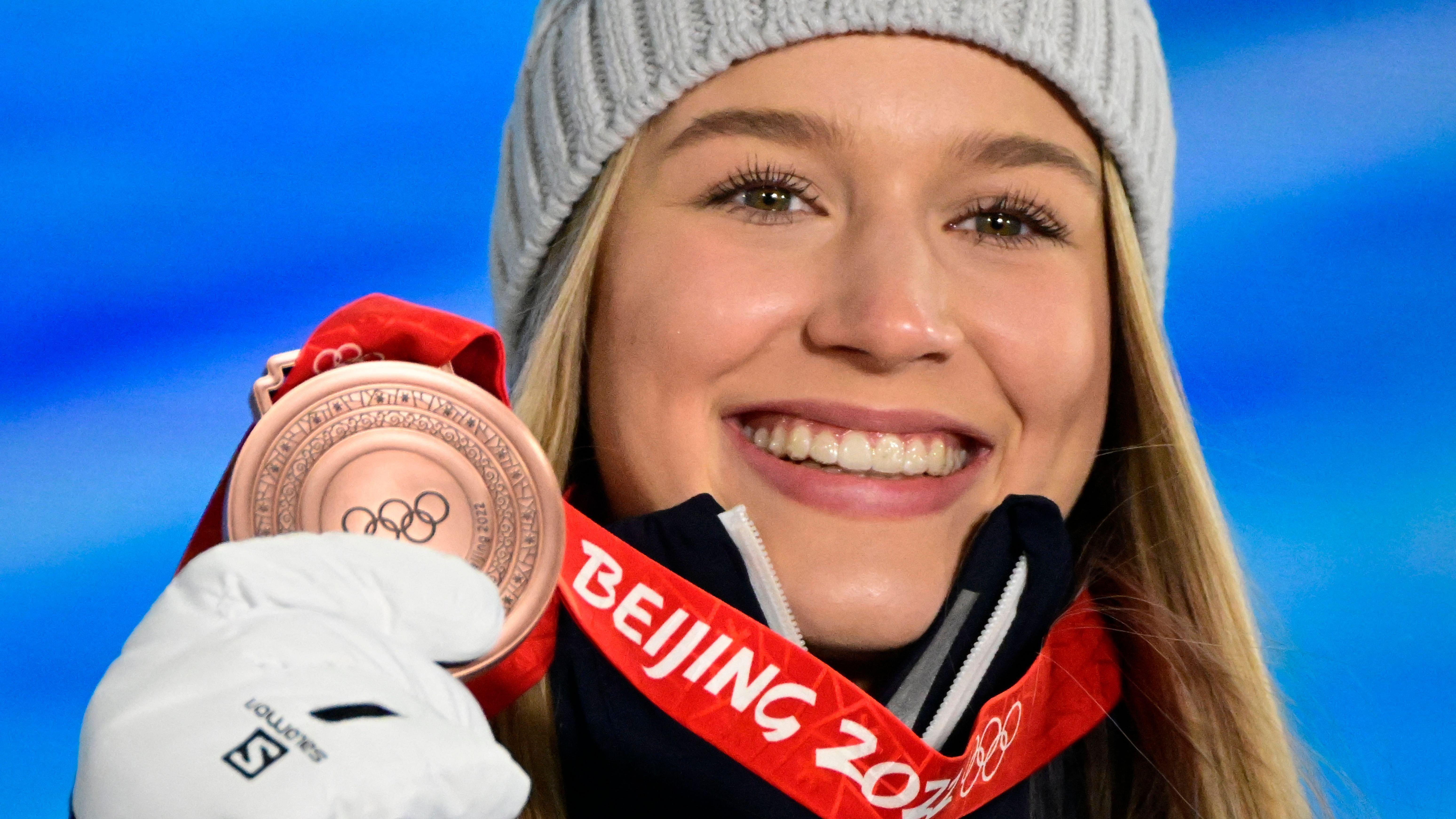 Olympian Kelly Sildaru In Swimsuit For Thrilling Waterfall Adventure
Olympian Kelly Sildaru found herself a magical spot to pose in while sporting an eye-catching neon swimsuit.
The 20-year-old freestyle skier, who won bronze in the Beijing 2022 Winter Olympics, is a thrill-seeker on and off the slopes. When she is not busy training on her skis, she jets off looking for adventure in other parts of the world.
Scroll down to see Sildaru's waterfall adventure.
Article continues below advertisement
Chasing Waterfalls
Sildaru's Instagram feed is filled with beautiful photos of her trips, from snowy alps to sandy beaches. One of her standout Insta moments is a stunning waterfall pic from Venosc, France, posted back in 2020.
In the photo, Sildaru can be seen posing in a distance on top of huge rocks with her back turned to the camera. Serving as her backdrop is a tall waterfall, which looked beyond magical with its powerful stream of water rushing down.
Kelly herself was looking extra radiant in a neon yellow swimsuit paired with denim shorts.
Dramatic Posing
In another post, Sildaru was captured in a close-up shot, with her hair down and her eyes locked on to the camera.
The Estonian beauty definitely knows how to pose for photographs and has the charm to capture her audience. Fans, of course, couldn't help but send her praises in the comments.
"Beautiful 🔥❤️," one fan commented.
"Best photo ever, so proud of what you have become," another one said.
"HOT MAMAAAAA 😍," pal and fellow athlete Eileen Gu also commented on the pic.
Article continues below advertisement
On The Rocks
Sildaru's adventure in France continued featuring other beautiful IG-worthy spots.
Showing off her balancing skills and her flawless long legs, the athlete also posed on a rocky mountain. Trying to catch the summer sun rays, Sildaru wore a brown bikini bottom paired with a cropped sweater while suntanning on the edge of a rocky cliff.
Kelly was all smiles while blocking out the rays of the sun on her face and balancing her body on the uneven surface. Although it was a risky pose, it sure turned into a great photo!
Kelly Sildaru Vlogs
Fans who have been wanting to get to know the athlete beyond her sports achievements will be happy to know that she has been vlogging too. To make sure her vlog has a wider reach, Sildaru also switched to speaking in English from her native language, so more viewers could understand her.
Check out more of Sildaru's life and adventures, from her travels to her Olympic training, on her YouTube vlog, which already has over 6k subscribers.