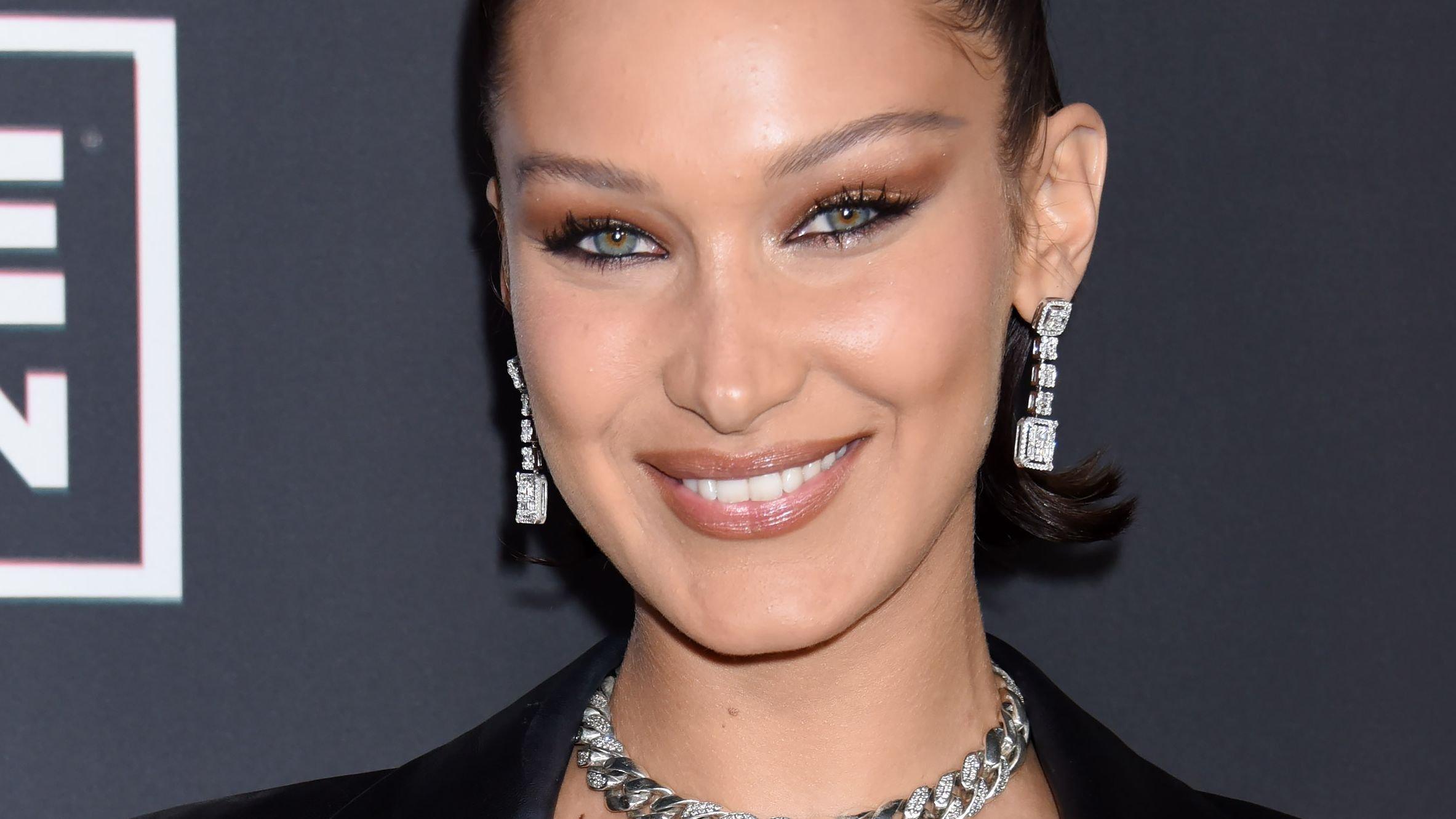 Bella Hadid In Skimpy Louis Vuitton Flaunts Abs
Bella Hadid stunned in a tiny and monogrammed Louis Vuitton crop top as she showed off both her world-famous abs and loyalty to the luxury French fashion house earlier in the pandemic. The supermodel, 25, has been making headlines for fronting Italian rival Versace this year, but it was all things LV back in 2020 as Bella jetted out to Paris to front Vuitton at its Fashion Show.
Photos posted to Louis Vuitton's Instagram showed the sister to Gigi Hadid in a super-classy and satin crop top, and it was the thumbs-up from fans. Check it out below.
Article continues below advertisement
Killing It In Louis Vuitton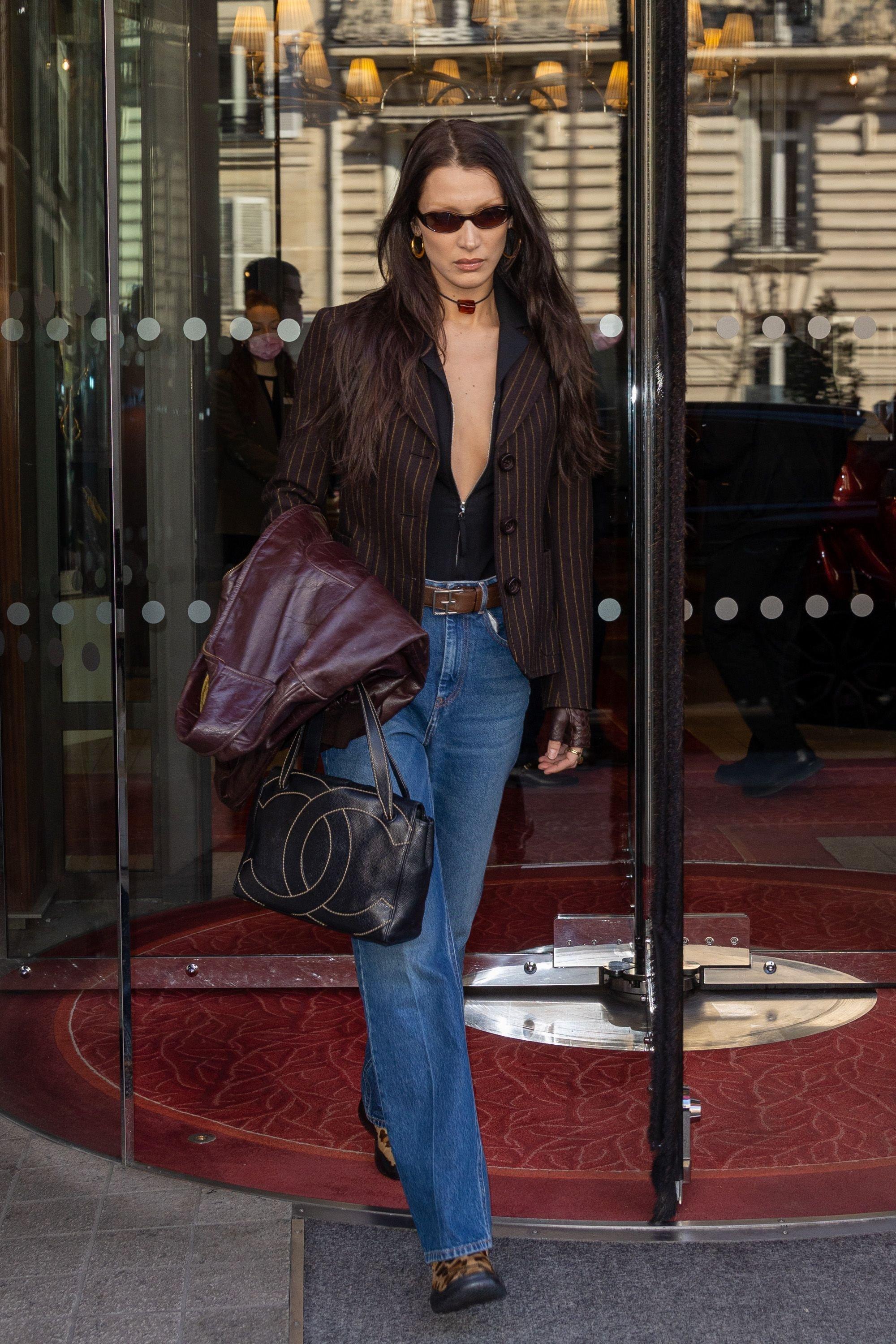 Scroll for the shot. LV has been making headlines galore this year as Netflix star HoYeon Jung lands her prestigious spot as its new global ambassador - Vuitton has also tapped the likes of actress Chloe Grace Moretz and athlete Eileen Gu for its promos.
Bella was all abs as she fiercely posed amid a fake cloud-sky backdrop - the new Victoria's Secret face went itty-bitty and classy in a halterneck and slate-blue crop top, affording an evening-ready look. Bella also wore low-slung and very baggy pants not quite matching the top, with her hair swept up and in a bun.
See More Photos Below
Flaunting her bee-stung pout, the daughter to Yolanda Hadid accessorized her ensemble via a metallic necklace and bracelets, with LV shouting her out in a caption.
"#BellaHadid at the #LVMenFW20 Show. #VirgilAbloh presented his latest collection for #LouisVuitton at the Jardin des Tuileries in Paris. Watch now on IGTV and at louisvuitton.com," the label wrote. The post quickly gained a like from Stranger Things star Millie Bobby Brown.
Article continues below advertisement
Revealing First Designer Purchase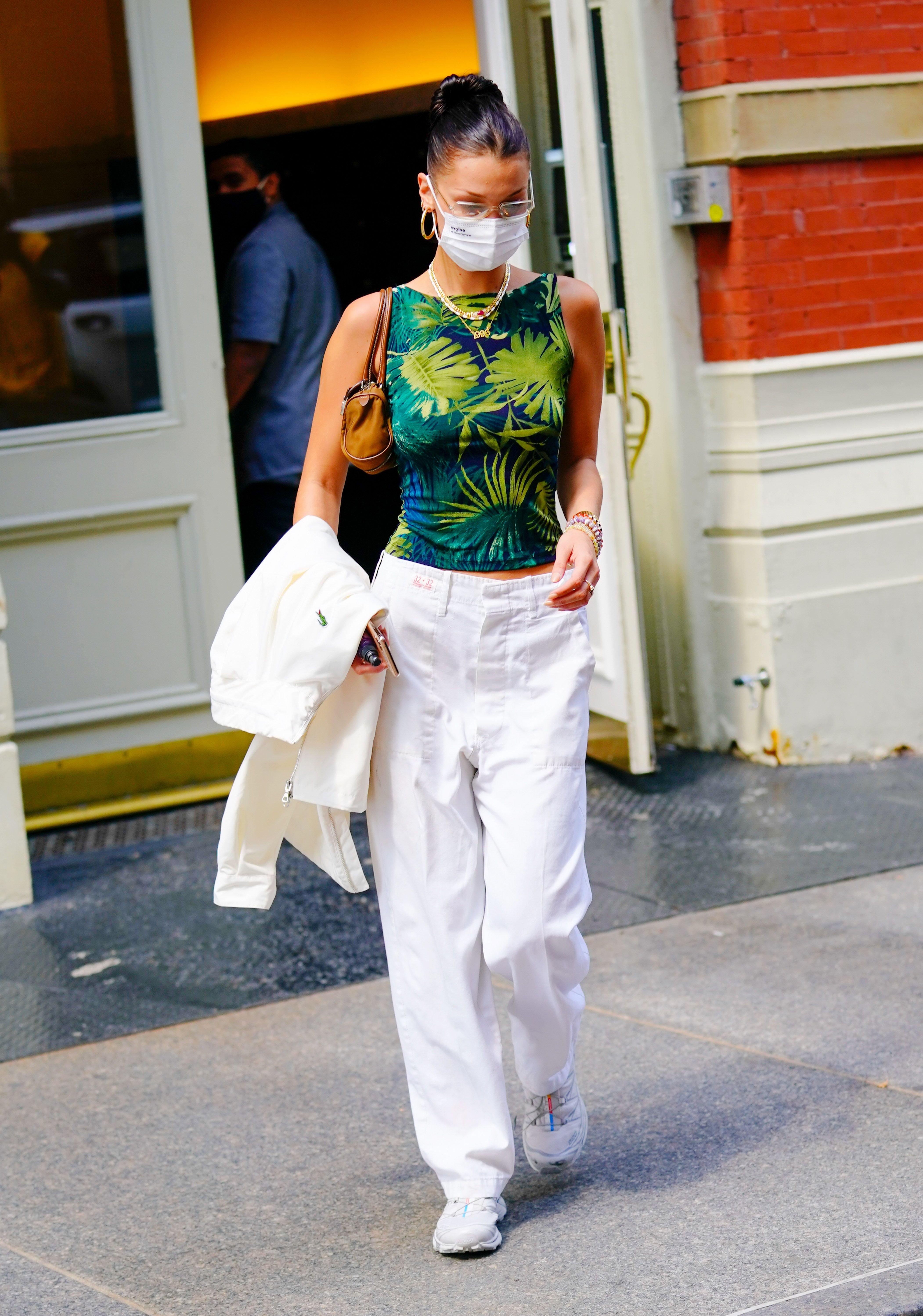 Bella and sister Gigi grew up in immense wealth. However Bella has stated that high-end purchases weren't really a thing until she was earning her own cash. The ex to The Weeknd told Elle:
"When I was 18, I finally let myself buy a designer piece. I bought a pair of Louboutins, because that's what you do when you're 18. They were so high. I was so in love with them. I wore them so much that the bottoms now—they're rough. They're like a map of where I walked when I was 18."
Learning Life Lessons
Reflecting on her supermodel career, the Palestinian-Dutch model continued: "I've had incredible experiences all over the world… and I've learned that we're all just people, and we all deserve respect and kindness."