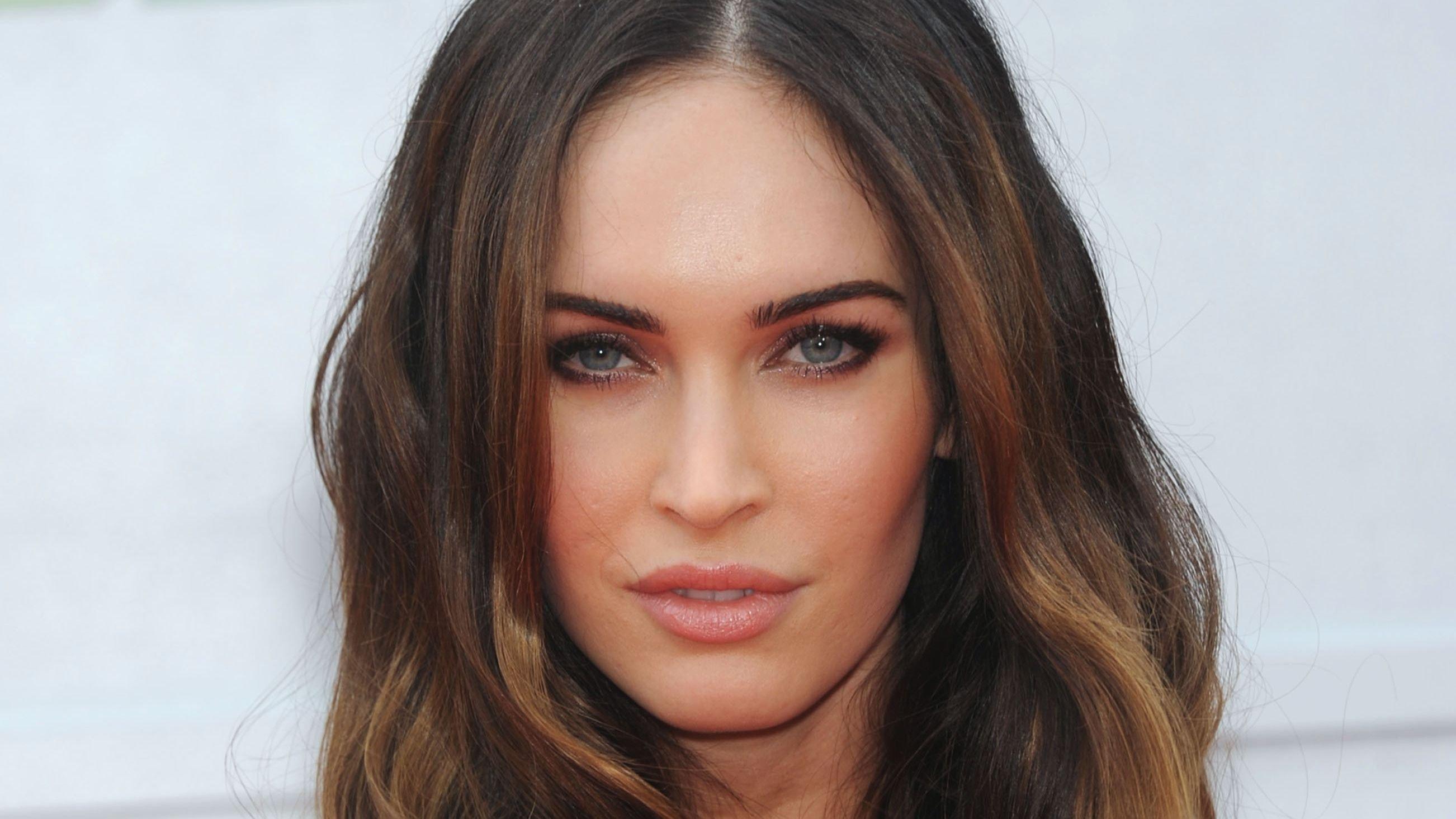 Megan Fox Is Flawless Even With Underwire Poking Out
Megan Fox floored fans with her latest glam selfies and, no matter how much she tried to downplay her look, her adoring followers on Instagram were having none of that.
Dropping jaws in a super low-cut outfit, the former Transformers star, 35, uploaded a trio of snaps from her car, pointing out that the underwire of her bra was "poking out of my dress" in every shot.
Nevertheless, her online admirers were left entranced by the cleavage-flaunting offering, telling her she was "still flawless" in the comments.
Article continues below advertisement
Showing Her Wild Side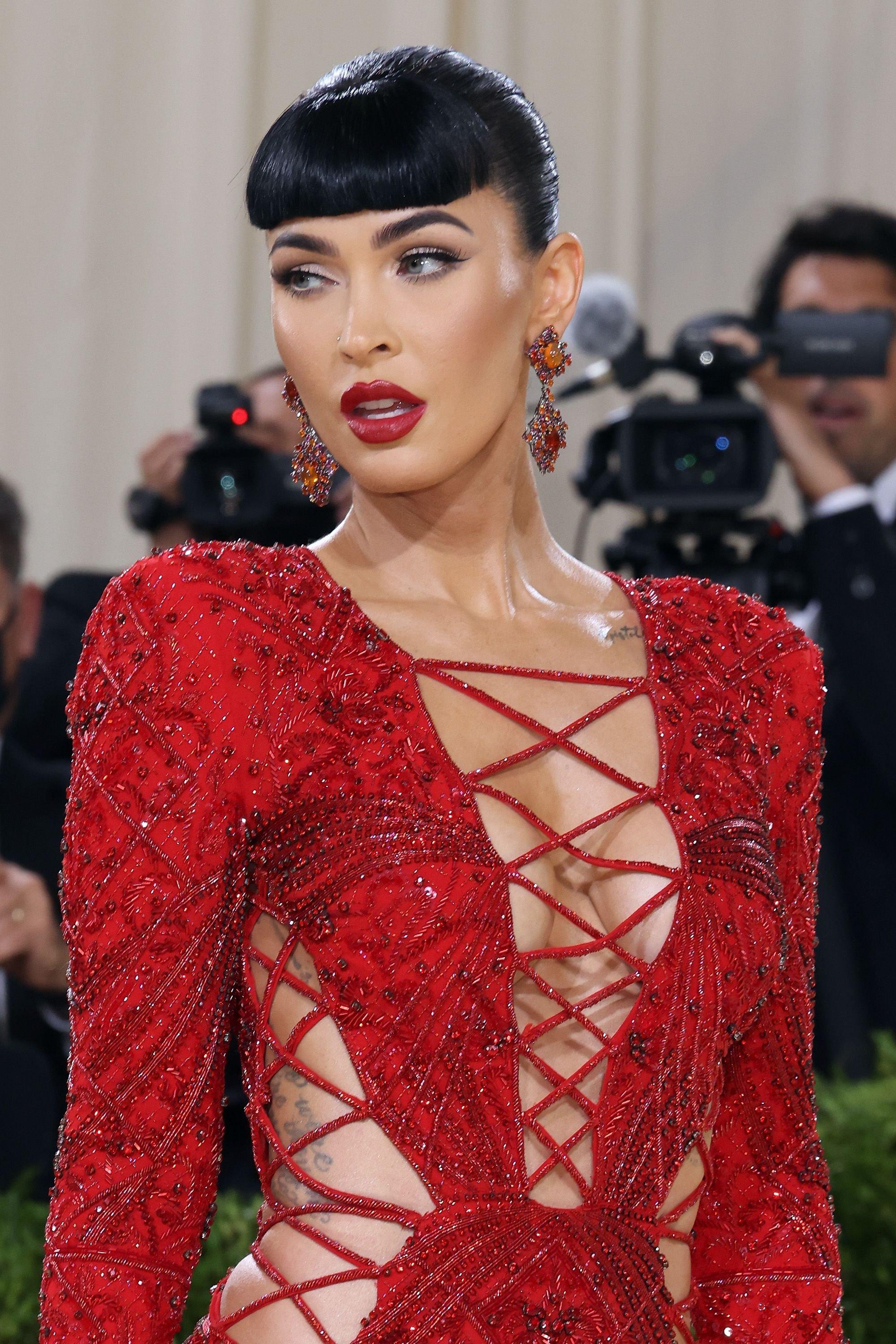 The Jennifer's Body star crammed her ample assets into a slinky sleeveless dress, showing her wild side with a chic leopard print that beautifully complemented her porcelain skin and raven tresses. Adding a pop of color with a green ring, she flaunted her stiletto nails painted in neon-green with a single white accent.
Her glam look was just as stylish, with Fox highlighting her plump pouty lips with pink lipstick to match her blush. She accentuated her sultry stare with a blend of brown and black eyeshadow and sported voluminous lashes and perfectly contoured eyebrows.
Being Modest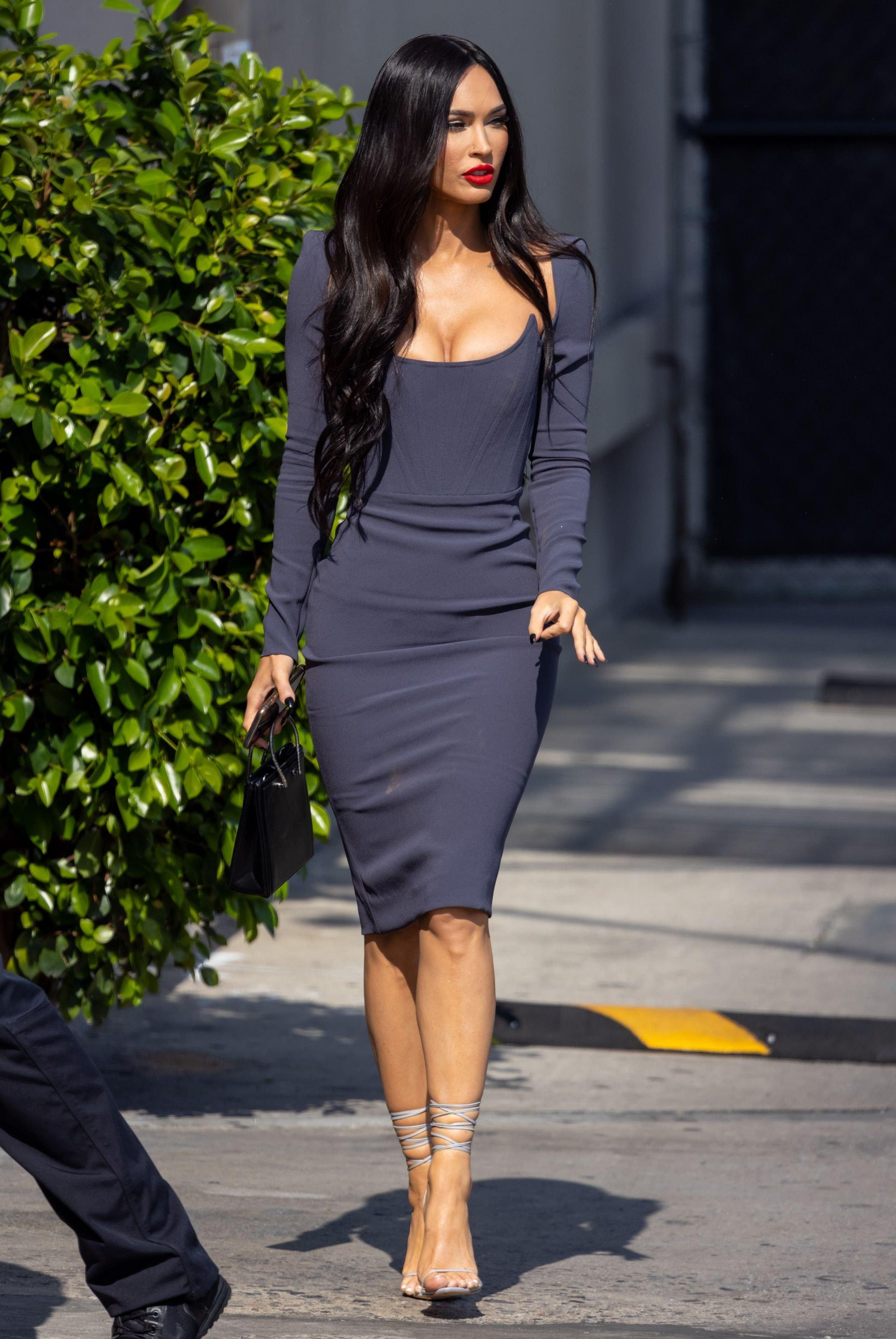 Rocking loose waves that cascaded down her back and over her shoulders, Fox played with her hair while shooting smoldering looks at the camera. In her caption ending with two cupcake emoji, the mother-of-three said that she accidentally got "white nail polish all over my hand from a failed in-car manicure."
"But don't look at that," she added. "Just focus on what's working."
Clearly, fans did just that. The upload went viral with over 3.6 million likes, getting the stamp of approval from fellow celebrities such as WWE superstar Carmella.
Article continues below advertisement
Wedding Details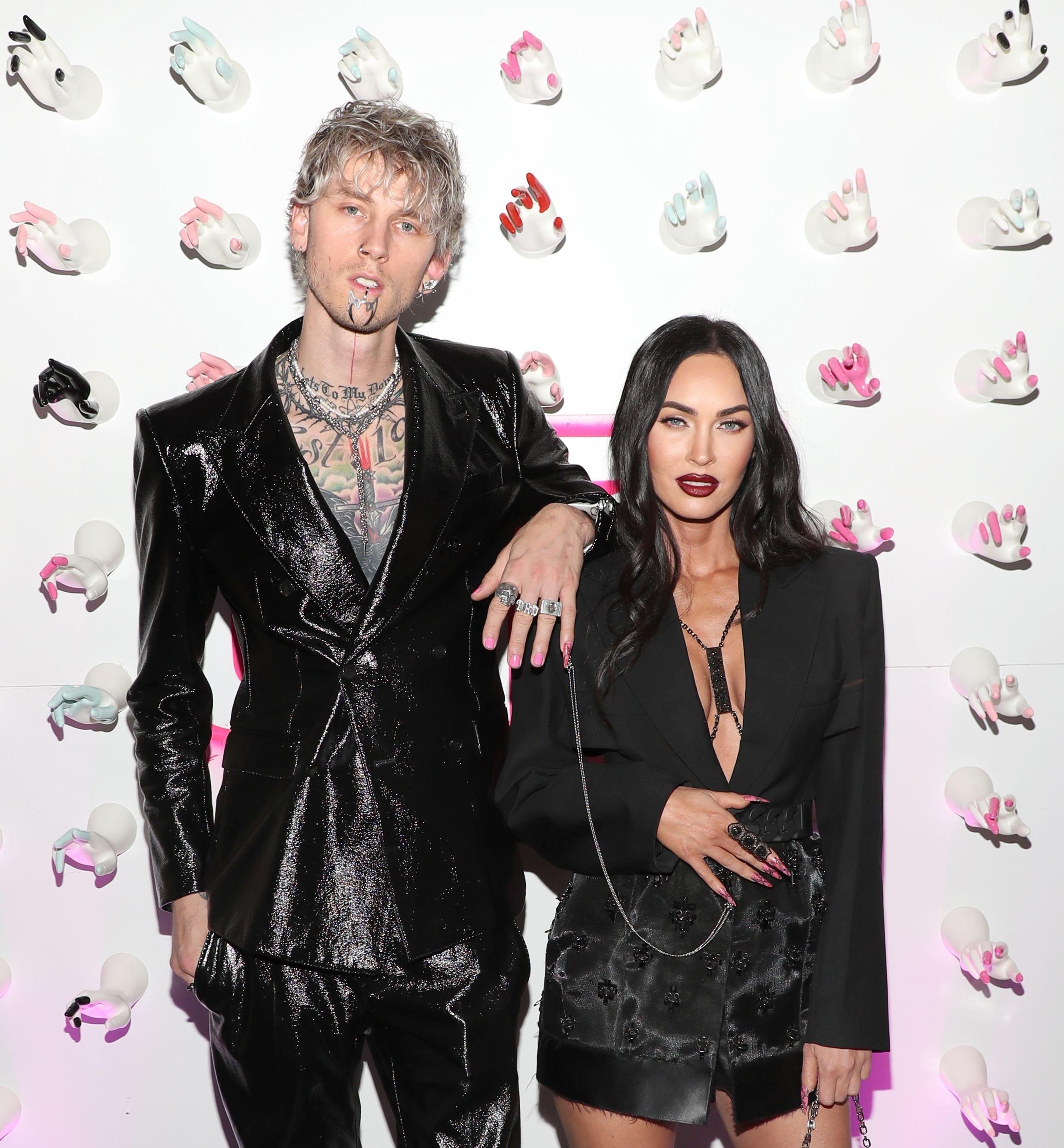 Now in the news for her engagement to Machine Gun Kelly, 31, Fox and her fiancé snagged headlines this week after the rapper-turned-rocker accidentally referred to her as "my wife" on The Ellen DeGeneres Show.
"My wife is right there! No, no, no," MGK (real name Colson Baker) recalled saying to his staffer during an appointment with his massage therapist, via Daily Mail.
The Hotel Diablo and Mainstream Sellout artist also revealed he'd like to have BTS perform at their wedding.
"Which boyband am I going to know the most songs of? For sure, NSYNC," he said during the "Burning Questions" segment. "But which boyband do I surprisingly know all these facts about? BTS. I met them at the Billboard Awards and they were, like, stoked to meet me. I think I have a better chance of getting BTS to come."
Upcoming Projects
MGK proposed on January 11, two years after he and Fox met on the set of Randall Emmett's Midnight in the Switchgrass. The lovebirds are teaming up professionally once again for a new movie, Good Mourning with U, with Fox starring and MGK writing and directing.
Aside from her upcoming collaboration with her fiancé, the Jonah Hex and Teenage Mutant Ninja Turtles star has a few other projects on the roll, including The Expendables 4 and Naya Legend of the Golden Dolphin. She's also playing crime boss Alana Hart in Tom DeNucci's Johnny & Clyde, currently in post-production.
Her latest movie, the fantasy comedy Big Gold Brick, came out on February 25.