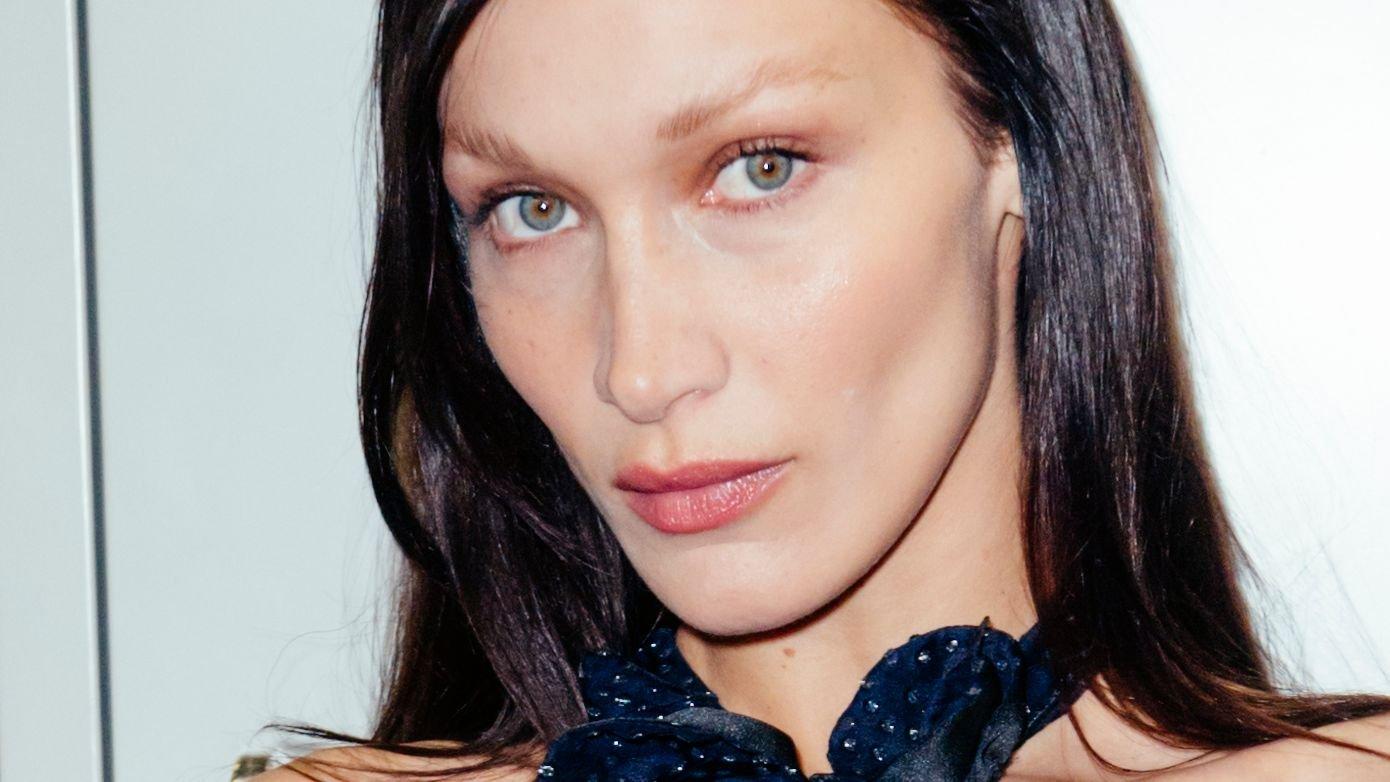 Bella Hadid Impresses In Skintight Latex For Versace
Bella Hadid has been turning heads in a skintight latex look while promoting the kingpin of luxury Italian fashion. The 25-year-old supermodel has been jetting around both Milan and Paris this month for Fashion Week - this photo, however, came as a pre-shot campaign posted to Versace's Instagram.
Bella opted for a minidress and latex leggings look while flaunting her tiny waist, and the photos also brought in sister Gigi Hadid, who joins Bella in this season's Versace campaigns. Check it out below.
Article continues below advertisement
Stuns In Edgy Versace Look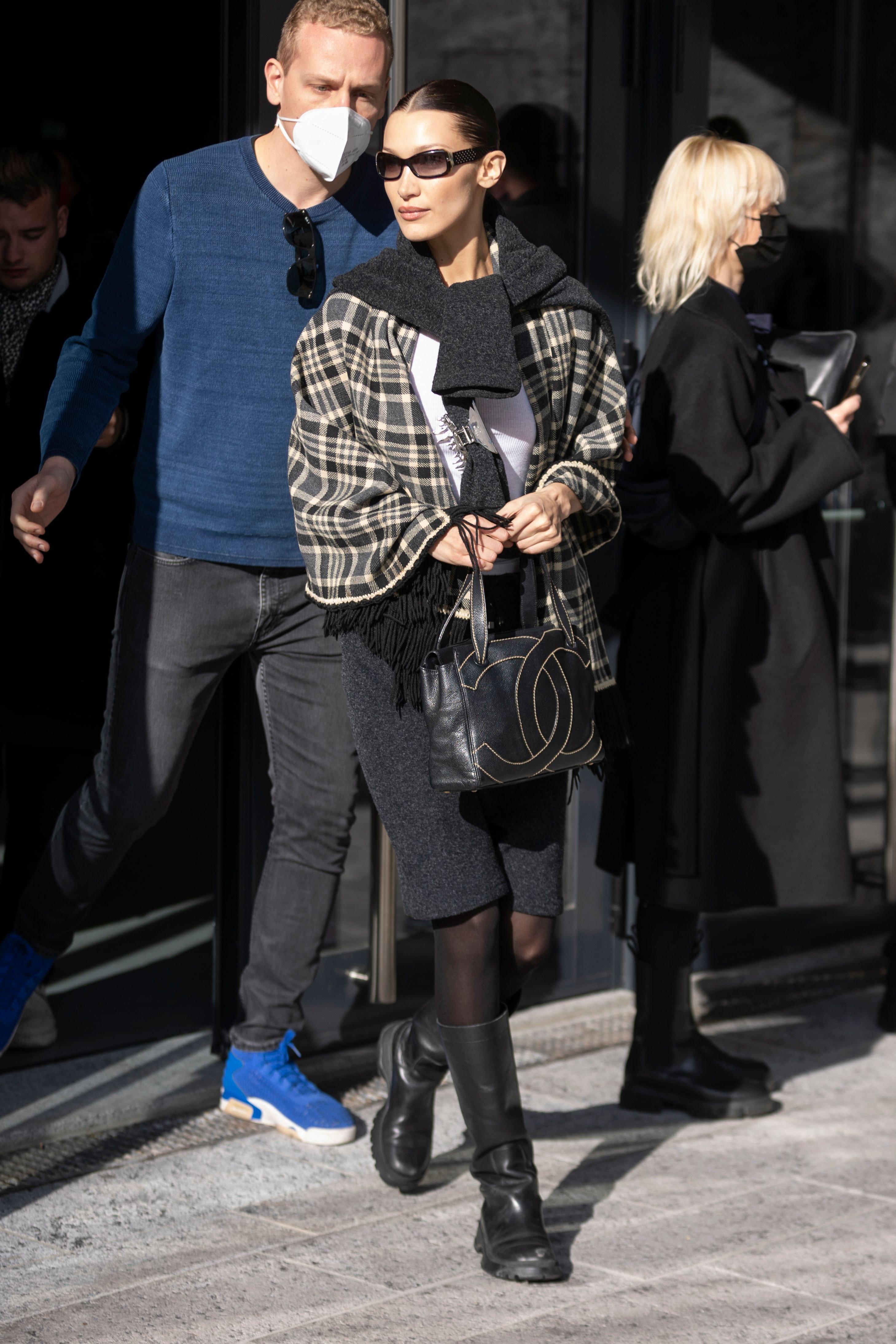 Scroll for the shot. It showed Bella looking fierce and amid a red backdrop. The ex to The Weeknd accentuated her statuesque frame while in a paneled and corset-style red minidress with long sleeves, shoulder pads, and a thigh-skimming length. The structured dress came complete with darker red and very shiny latex tights - Bella also rocked a red clutch as she posed with one hand held up.
Goth-like and pale makeup, plus the model's recently-bleached eyebrows completed the look. Beady-eyed fans will have spotted the Versace logo on the left-hand sleeve of Hadid's outfit.
See More Photos Below
Bella, followed by 49 million on Instagram, shared the same look via this year's runway appearance for Versace at Milan Fashion Week. Strutting her stuff while in high heels, the Dior Beauty face gained over 1 million likes for her share, also getting a like from reality star Kourtney Kardashian. Donatella Versace, meanwhile, wrote: "Love you so much my beautiful Bella."
Article continues below advertisement
Twinning With Gigi Hadid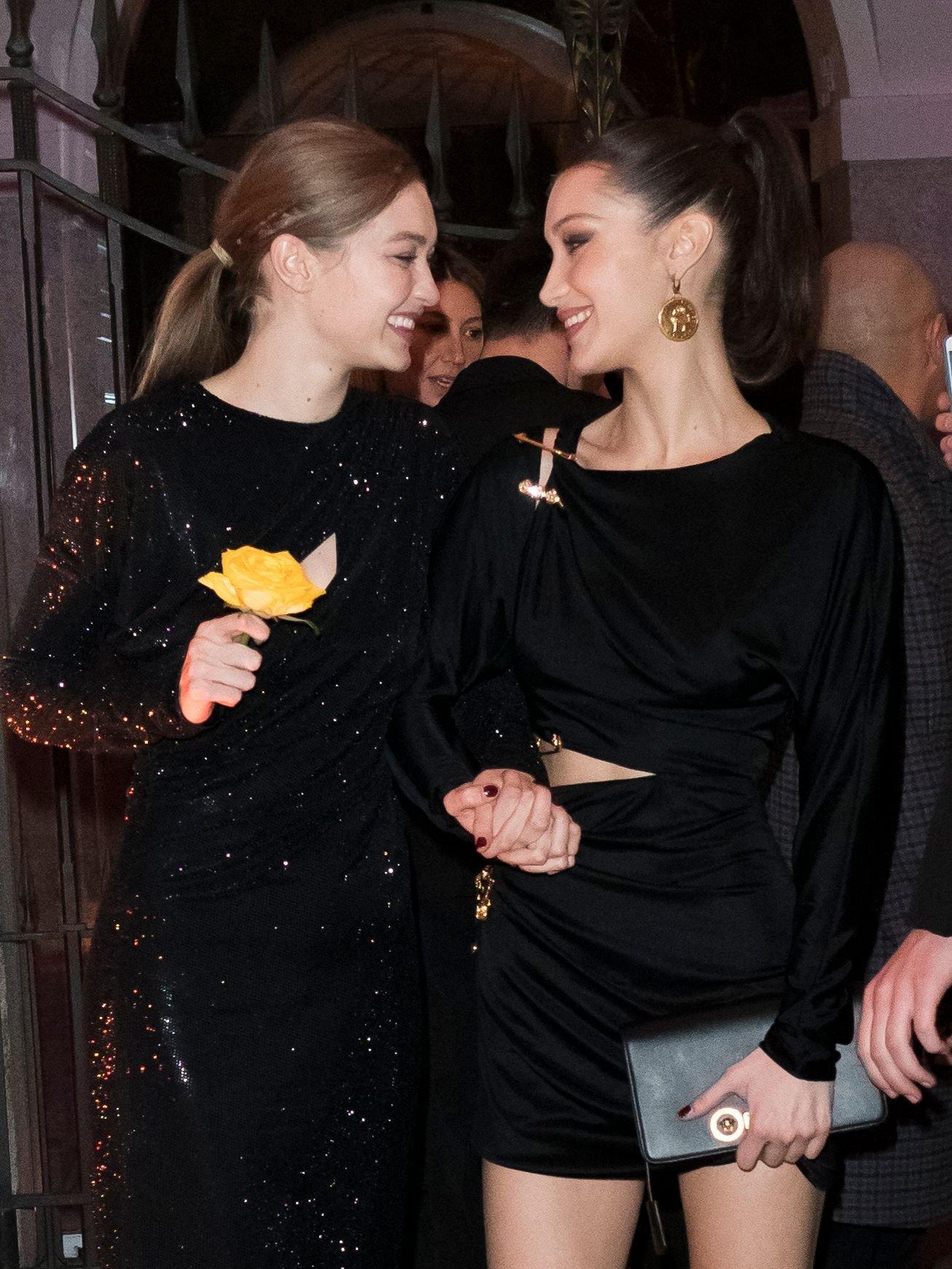 The headline-making runway show also brought Bella twinning with sister Gigi. Vogue covered the siblings storming the catwalk, writing: "Bella and Gigi Hadid embody the spirit of the quintessential Versace woman with ease every season, but today on the Italian fashion house's fall 2022 runway, designer Donatella Versace's sister muses took things to the next level."
Don't Believe What You See
Bella got honest as she opened up to Gigi via Harper's Bazaar, confirming there's more to paparazzi snaps.
"They see such a small piece of our lives, like paparazzi photos of us leaving the house. You know how awkward that is? To walk out of your own home and have 40 people waiting outside. And then you need to smile at random strangers," the Victoria's Secret model revealed. Bella is now part of the lingerie giant's massive brand revamp, also joined by actress Priyanka Chopra, model Hailey Bieber, and athlete Eileen Gu.