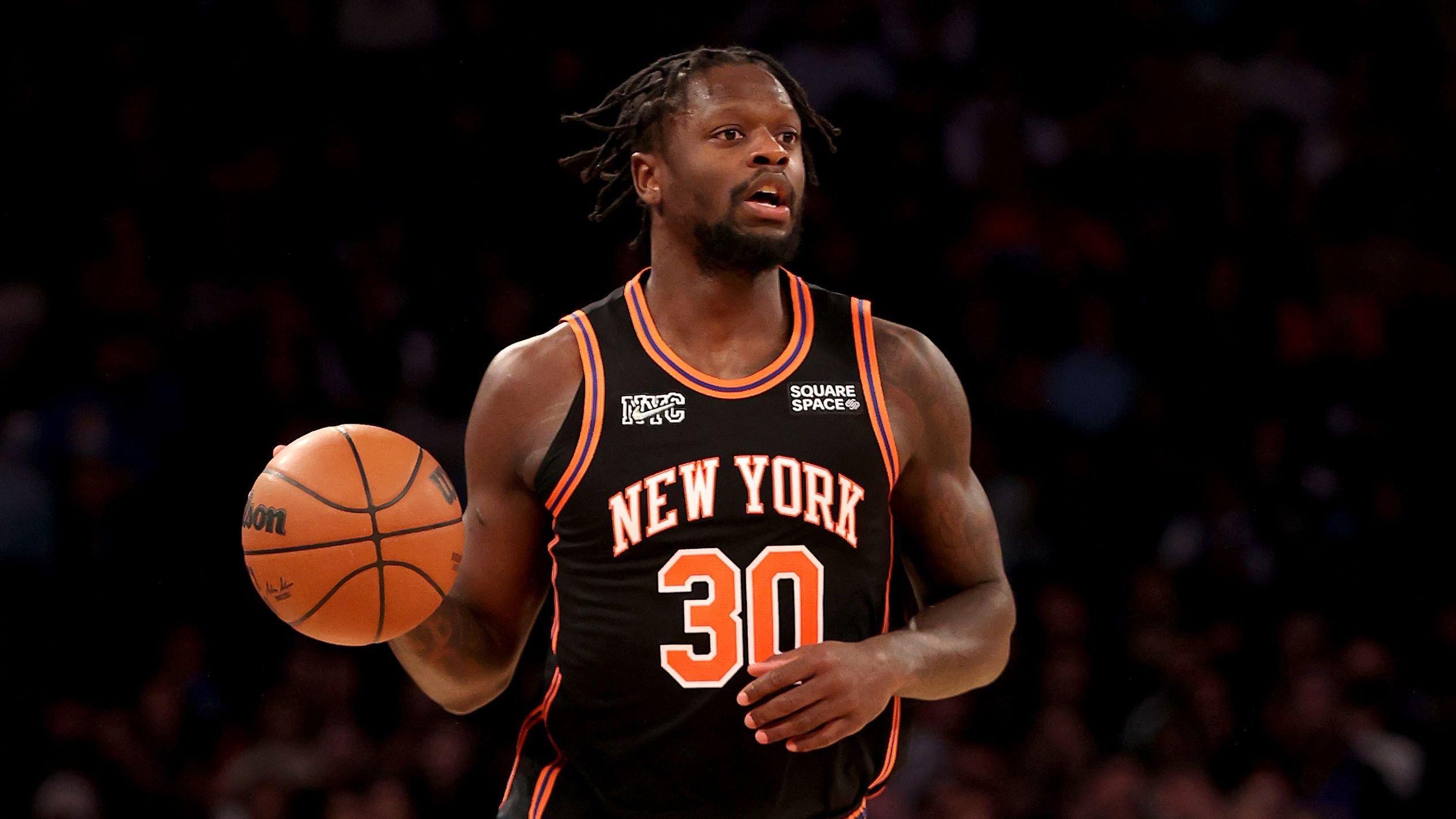 NBA Rumors: Knicks Should Explore Trading Julius Randle For Russell Westbrook
Since the start of the 2021-22 NBA season, rumors have been swirling around All-Star power forward Julius Randle and his future with the New York Knicks. With his underwhelming performance this season, some people started questioning if Randle should still be part of the Knicks' long-term future. The 2022 NBA trade deadline may have passed with Randle still an official member of the Knicks' roster, but there are growing speculations around the league that they would try to move him and his massive salary in the 2022 NBA offseason.
Article continues below advertisement
Julius Randle To Los Angeles Lakers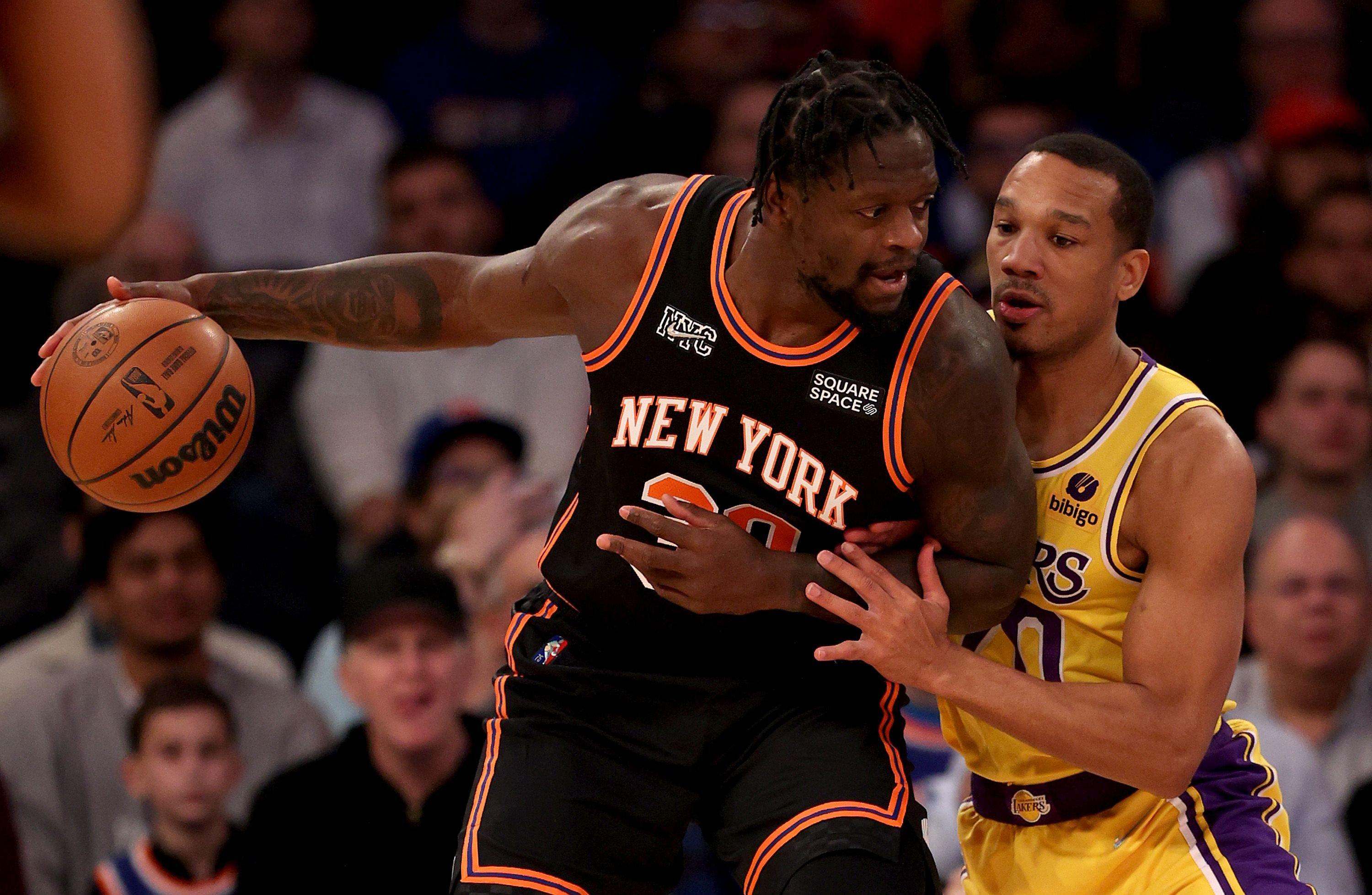 One of the potential trade partners for the Knicks in the deal involving Randle is the Los Angeles Lakers. In a recent article, Brett Siegel of NBA Analysis Network included the Lakers on the list of teams that should monitor Randle on the trade market next summer. Siegel suggested that the Lakers and the Knicks could engage in a blockbuster deal that would send veteran point guard Russell Westbrook to New York in exchange for a trade package centered on Julius Randle.
"The Lakers are a complete disaster right now, and heading into the offseason, they are going to be looking at the possibility of trading Russell Westbrook in any deal they can," Siegel wrote. "The New York Knicks desperately need a point guard right now, and while it would be a highly questionable move for them to trade Julius Randle to the Lakers for Russell Westbrook, this may not be a terrible move for them in the grand scheme of things."
Lakers Boost Frontcourt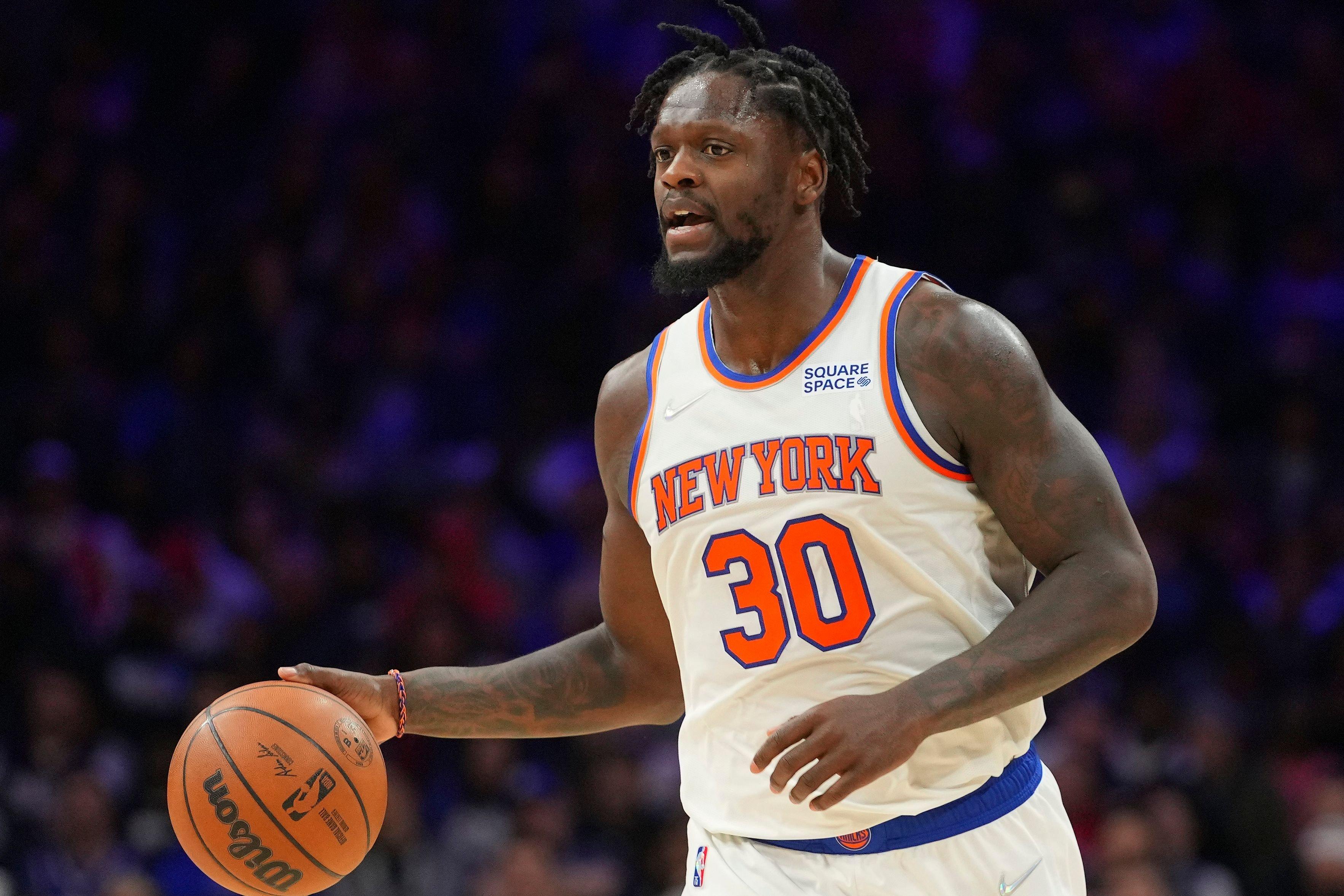 The proposed trade deal would make a lot of sense for the Lakers as it would allow them to get rid of Westbrook while acquiring a quality big man in Randle. The potential arrival of Randle in Los Angeles is expected to boost the Lakers' frontcourt. He may have shown a massive decline in his statistics compared to last year, but he's still posting decent numbers this season. In 61 games he played so far, the 27-year-old power forward is averaging 19.8 points, 10.0 rebounds, and 5.2 assists while shooting 41.7 percent from the field and 30.1 percent from beyond the arc.
Article continues below advertisement
Knicks Address Backcourt Problem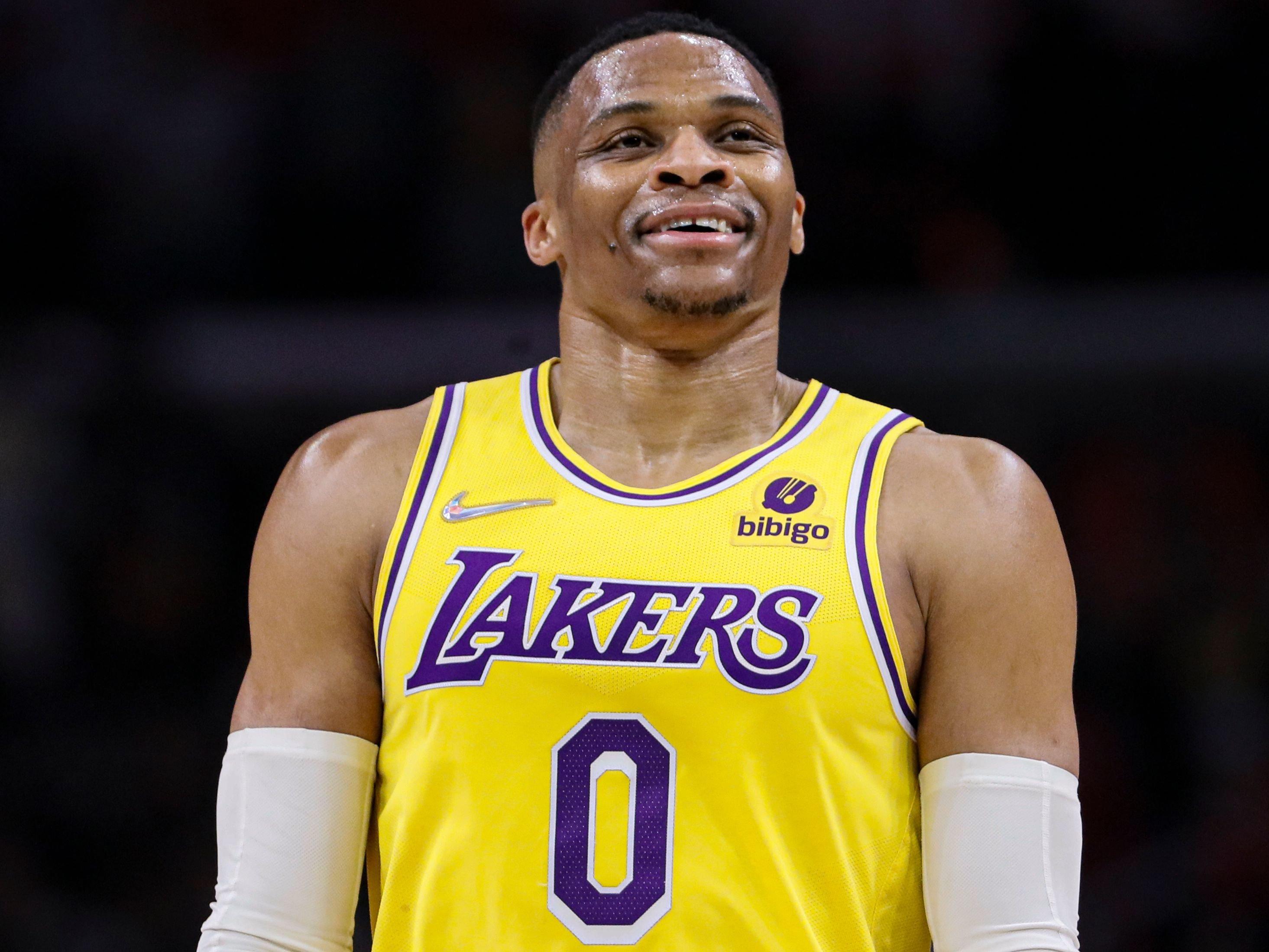 Westbrook would be an intriguing addition to the Knicks. He may have gone through plenty of ups and downs this season, but he would still be an upgrade over Kemba Walker at the Knicks' starting point guard position. Aside from being an incredible playmaker, Westbrook would also give the Knicks a prolific scorer and a great rebounder. This season, he's averaging 18.1 points, 7.7 rebounds, 7.3 assists, and 1.0 steal while shooting 43.3 percent from the field.
Westbrook may only be a one-year rental for the Knicks, but if their 2022-23 NBA season becomes a success, they could form a long-term partnership in the 2023 NBA free agency.
Russell Westbrook Would Welcome A Trade To Knicks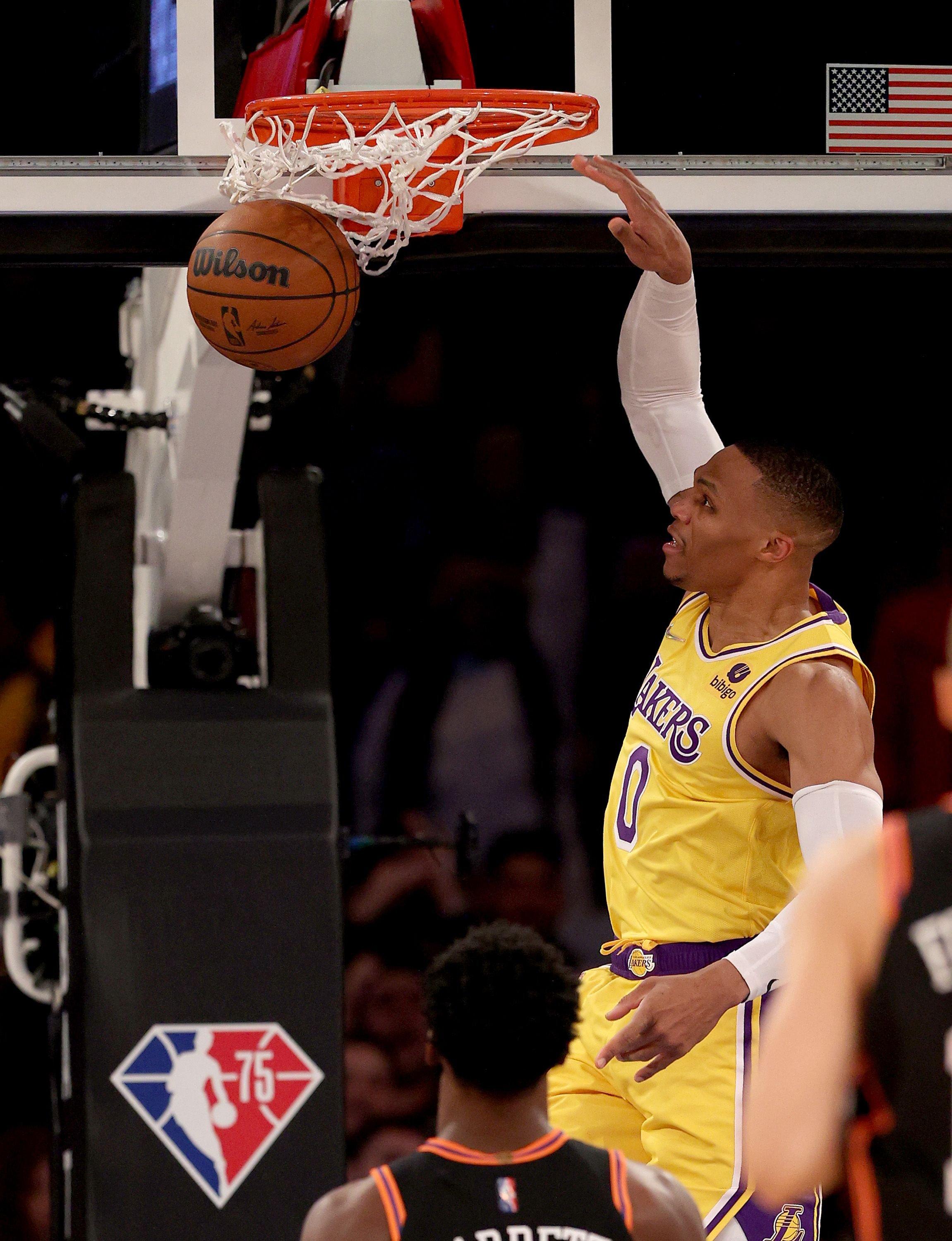 Westbrook would definitely love the idea of being traded to the Knicks. Aside from playing for another big-market team, Westbrook would also have the opportunity to become the team's main guy once again in New York. Playing for a team that could give him more playing time and a significant role on the offensive end of the floor would enable Westbrook to unleash his full potential on the court.
If he performs well with the Knicks next season, it would greatly help him in landing a lucrative contract when he becomes an unrestricted free agent in the summer of 2023.