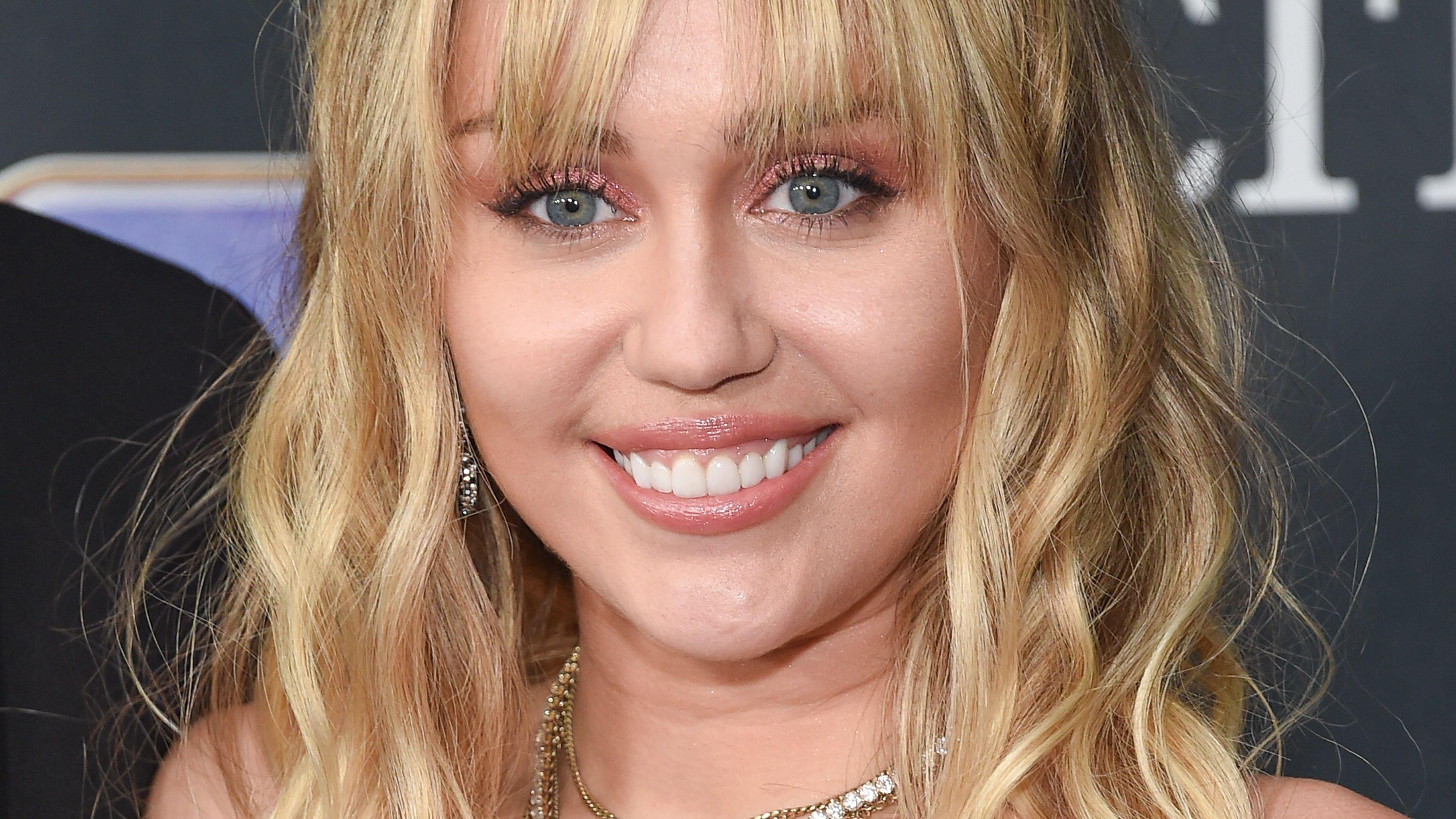 Miley Cyrus Braless In Roberto Cavalli Goes Wild Child
Miley Cyrus unleashed her inner tiger while in a very rocker and statement Roberto Cavalli look as the luxury brand made sure its designs make their mark on Instagram. The singer, 29, might be fronting rival label Gucci, but there's room for more than one, as this post proved.
Back on January 3, Roberto Cavalli shared a stage photo of the "Slide Away" hitmaker all wild child vibes and in a plunging and braless top, with the attitude alive and well as Miley showcased her famous figure. Ahead, see the photo, plus Miley's best.
Article continues below advertisement
Major Attitude In Roberto Cavalli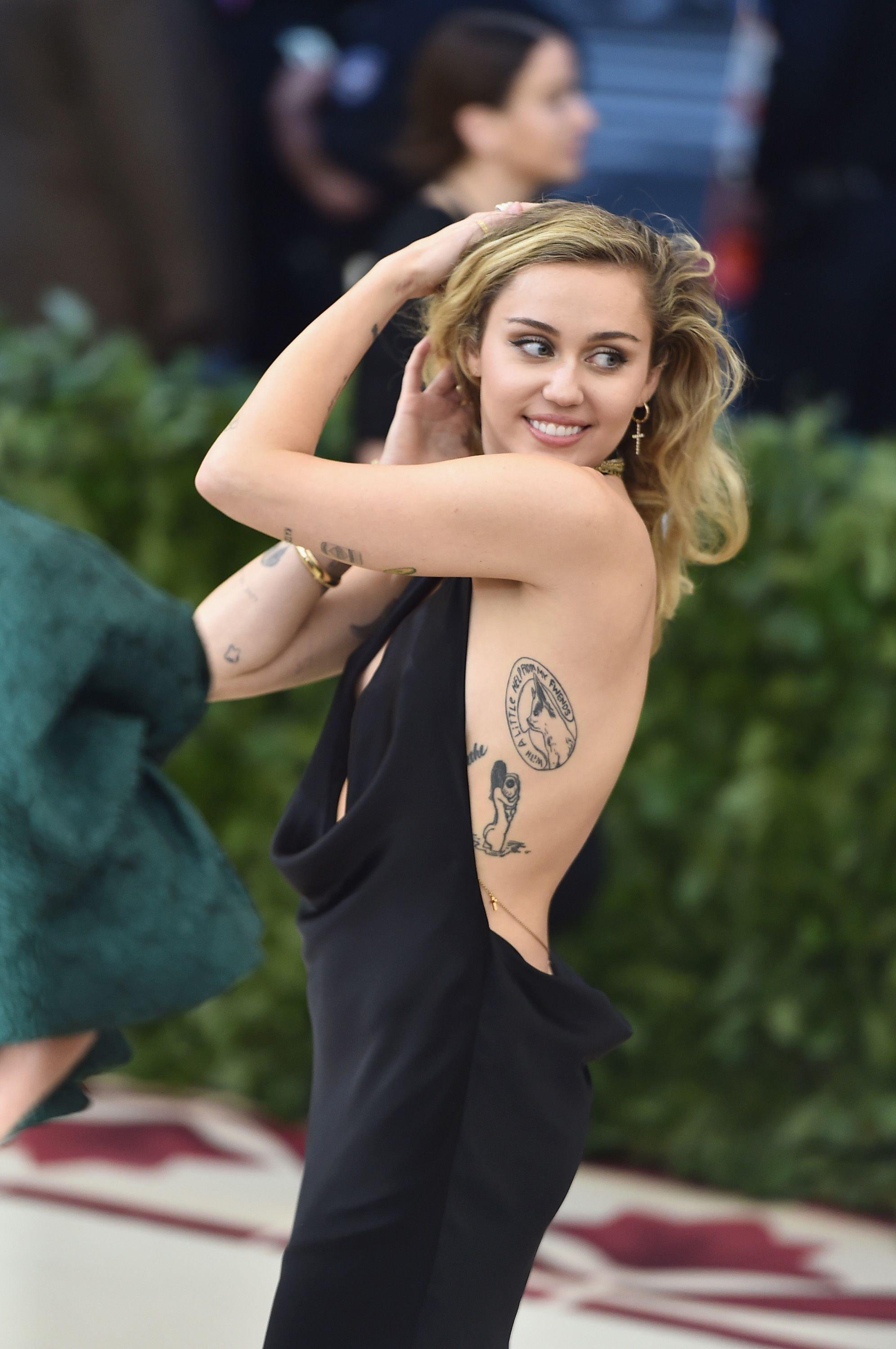 Scroll for the photo. Plastic Hearts, released in November 2020, ushered in Miley's punk rocker edge, although a softer, sleeker, and more glam finish has since manifested as she ups her game with Gucci. The ex to Liam Hemsworth, all tiger energy, was photographed leaning forward while backed by drumming kits and definitely affording a revealing view.
The blonde wore a tiny red miniskirt and low-cut black and star-accent top, showing off her chest and her super-toned shoulders as she also wore heeled black boots. Spiky hair and a raised lip confirmed #Miley.
See More Photos Below
Taking to its caption, RC wrote: "#RobertoCavalliRewindThrowback into a year of red carpets and awards shows #CavalliTigers." A like was quickly left by 58-year-old Bravo star and close friend to Cyrus, Lisa Rinna. "Loving the boots!" one fan replied.
Article continues below advertisement
Expanding Her Gucci Grip
Summer 2021 marked Miley's gig as she began fronting Gucci's fragrances, but the daughter to Billy Ray Cyrus has upped her game. She's fresh from a massive Instagram gallery confirming her Gucci Love Parade campaign - here, it appears the singer is an ambassador for the celeb-adored brand's apparel.
Miley joins the long list of celebrities fronting designer brands, from Dua Lipa for Versace and Zendaya for Valentino, to mogul Kim Kardashian for Balenciaga.
Proud To Front The Brand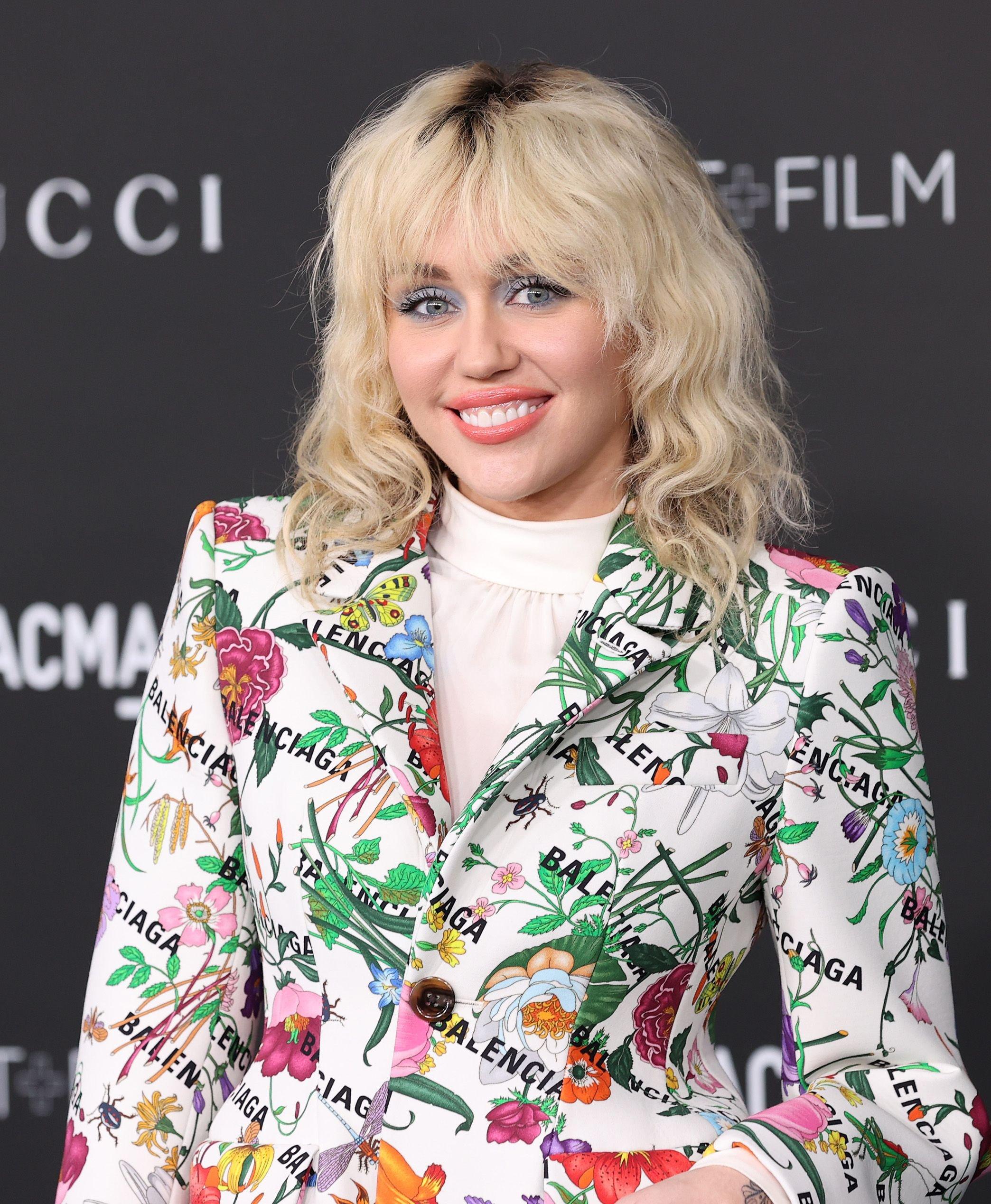 Announcing her fragrance join last year, Miley told fans: "It is with happiness and honor I announce I am the face of Gucci Flora Gorgeous Gardenia Eau de Parfum. @Gucci and I have felt like family for a long time in our collaborations which have always revolved around vibrant color, self-expression & unapologetic contradiction."
Roberto Cavalli Gains Ground
As designers fight to have stars rocking their looks on the red carpet, Roberto Cavalli is gaining ground. The brand has outfitted the likes of Gwen Stefani and Jennifer Lopez, plus rapper Cardi B.