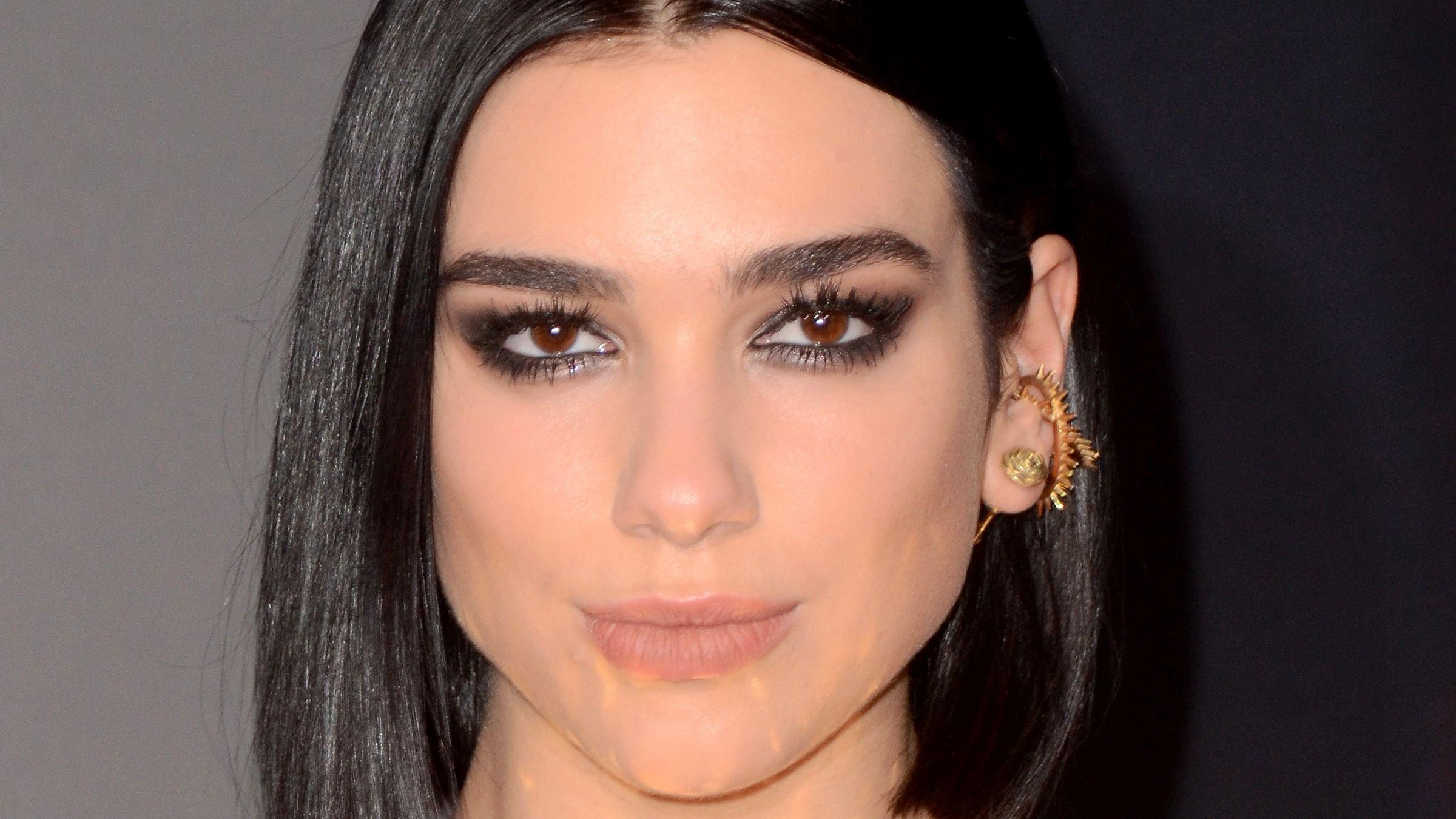 Dua Lipa Flaunts Abs In Heart-Shaped Crop Top
Dua Lipa was all abs on Instagram as she shared photos from her recent appearance on The Tonight Show. Flaunting her toned figure in a minuscule crop top, she posted selfies from her dressing room as well as highlights from the studio.
Article continues below advertisement
Leggy With Abs Out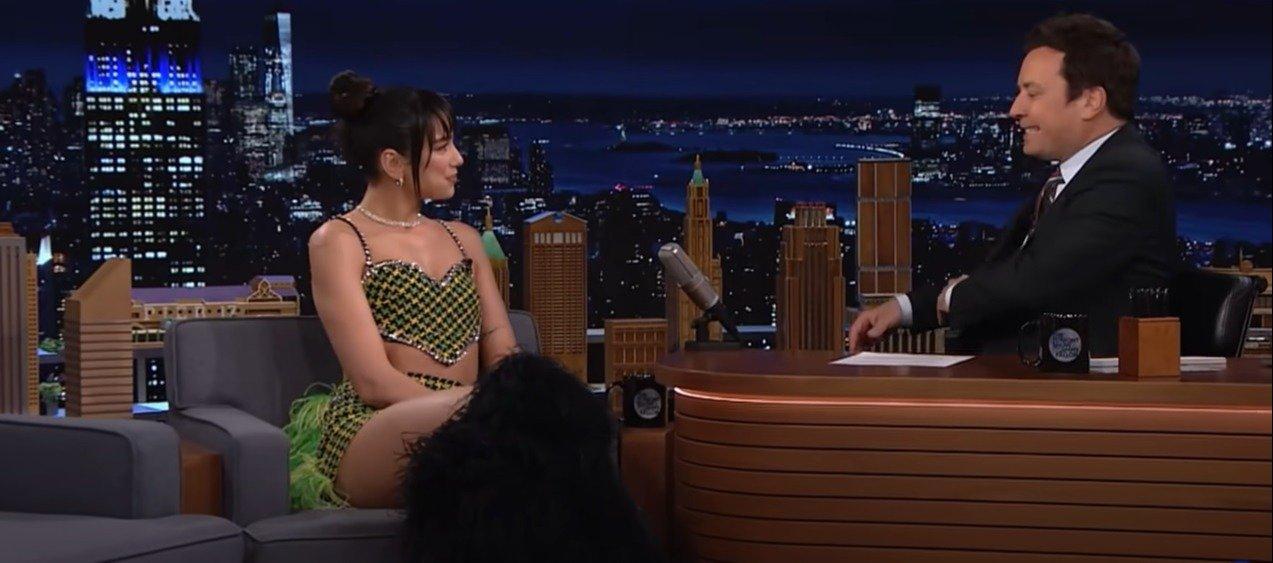 The 26-year-old pop star showed some serious skin in a heart-shaped top with spaghetti straps and a narrow back. Paired with a high-rise micro skirt, it highlighted her waist, leaving her midriff and thighs exposed.
Both pieces were green gingham, bedazzled with sparkling crystals that predominantly adorned the top while also decorating the outline of her pockets. In addition, the skirt was ornate with furry green garlands running down both hips.
Focus On Details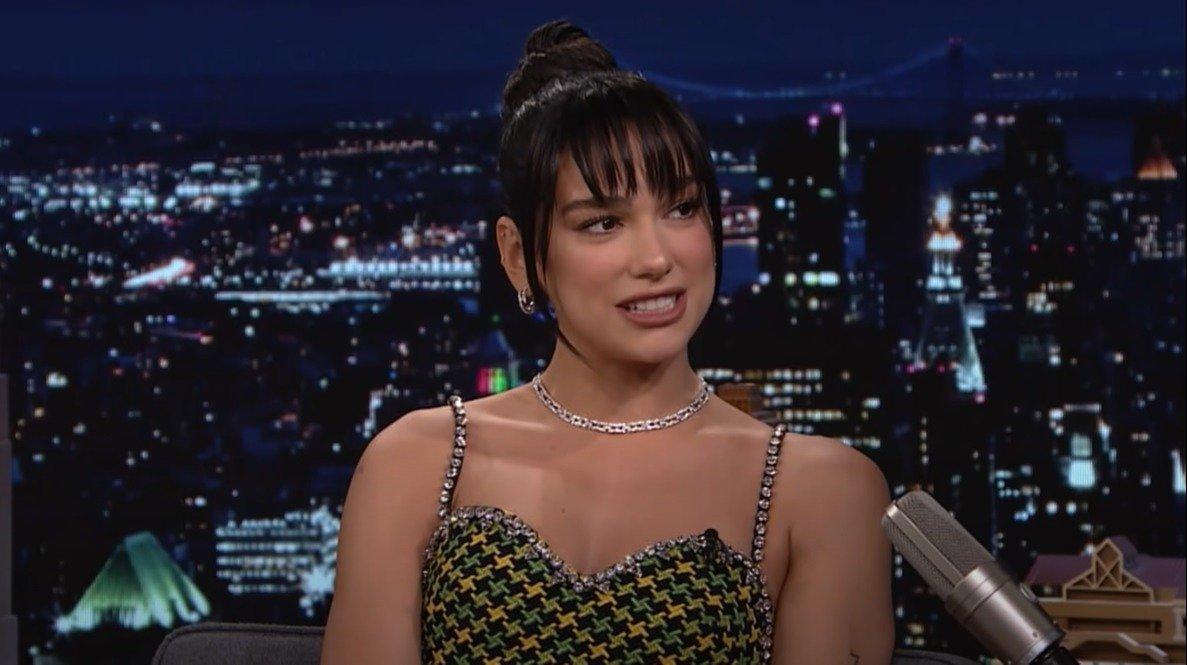 Finishing off the look with furry over-the-knee boots in black, Lipa snapped several mirror selfies showcasing the various details of her outfit. One close-up focused on the glimmering trim of her heart-shaped top, which complemented her silver jewelry -- a chain choker, small hoop earrings, layered bracelets, and a couple of thick rings.
Flashing her purple manicure as well as her bling, the Future Nostalgia artist clicked a couple of ab-centered snaps that also showed her chopped bangs and chic bun. One picture flaunted her hourglass curves, while another captured Lipa's post-show dessert, although it was clear she was the real snack.
"Always so fun at the @fallontonight studio!!" she wrote in the caption, thanking Jimmy Fallon. "AND I got to dance with my biggest fan Papa Richyyyy!!!!"
Article continues below advertisement
Meeting Her Superfan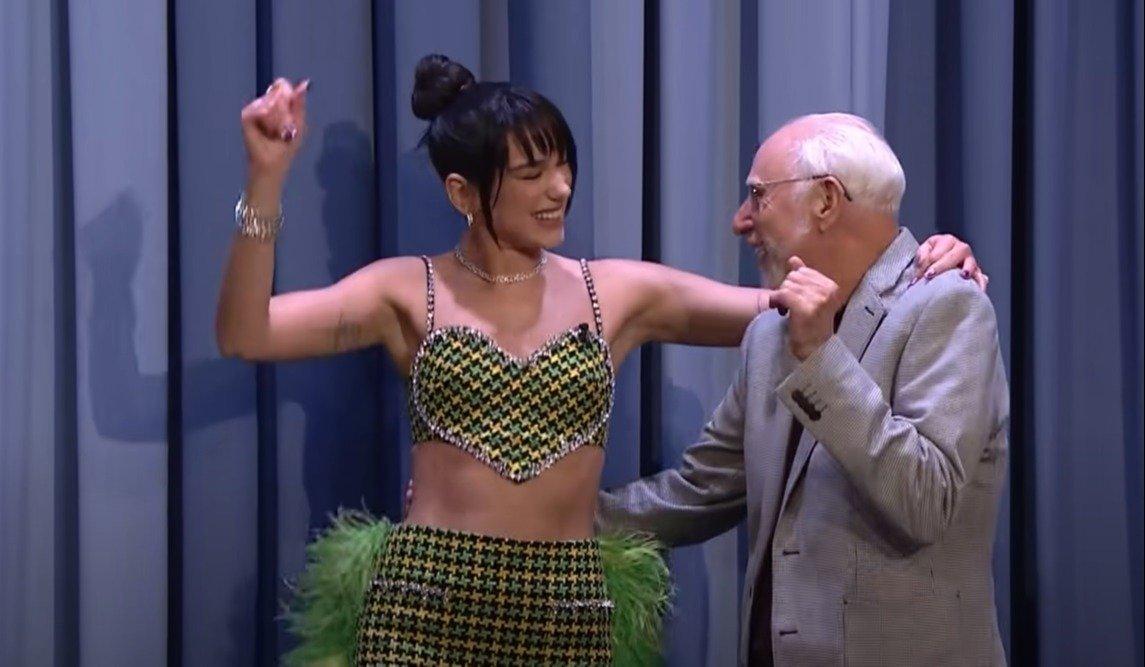 For those who didn't catch the show, Papa Richy is Lipa's 80-year-old superfan, whom Fallon flew out to New York as a surprise so he could meet his idol on the show. Bringing him and his granddaughter backstage under a false pretense -- the team told him he was being interviewed for a radio show about his viral TikTok -- Papa Richy not only got to shake the hand of his favorite pop star but also fulfilled his dream of dancing with her. Watch it below!
Reclaiming Her Viral Dance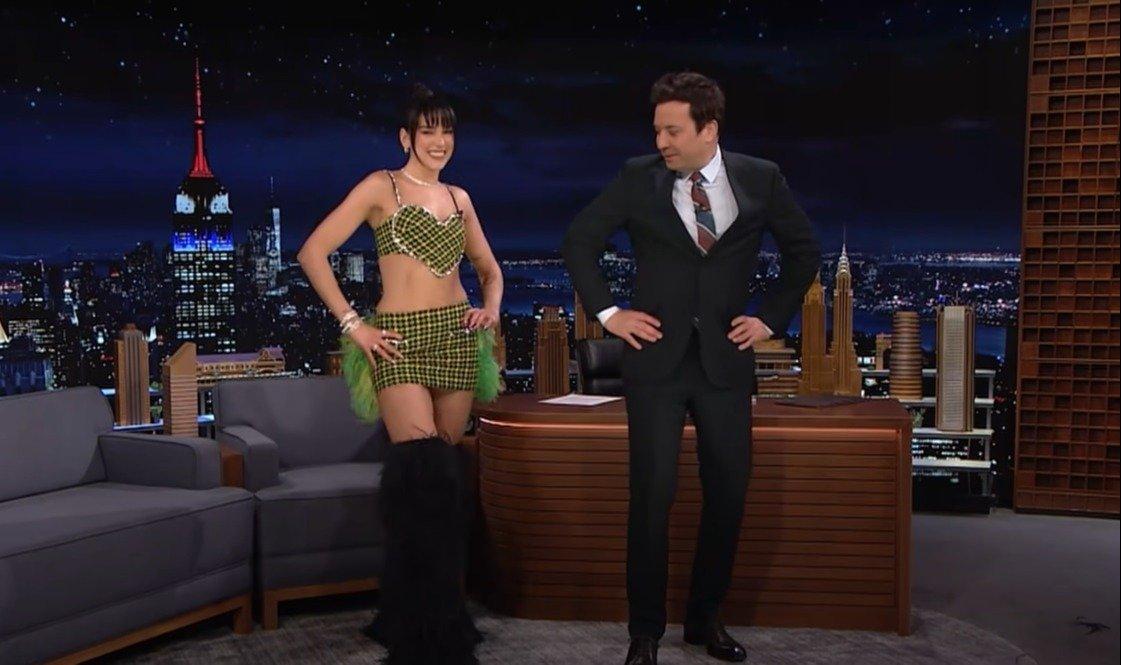 Papa Richy was not the only one Lipa danced up during the show. The "Levitating" singer also got into it with Fallon as she demonstrated her iconic 2017 dance, which the songstress has brought back for her Future Nostalgia Tour.
"I'm reclaiming it because there was a moment where, actually, it caused me a lot of grief," she said of the dance that initially got criticized after its inception. "I was being bullied online, it wasn't very nice."
"But now I can look at it from a different perspective. I look back on it with such fondness 'cause it helped me grow into the artist I wanted to become," Lipa continued before teaching Fallon the moves. Watch it below!