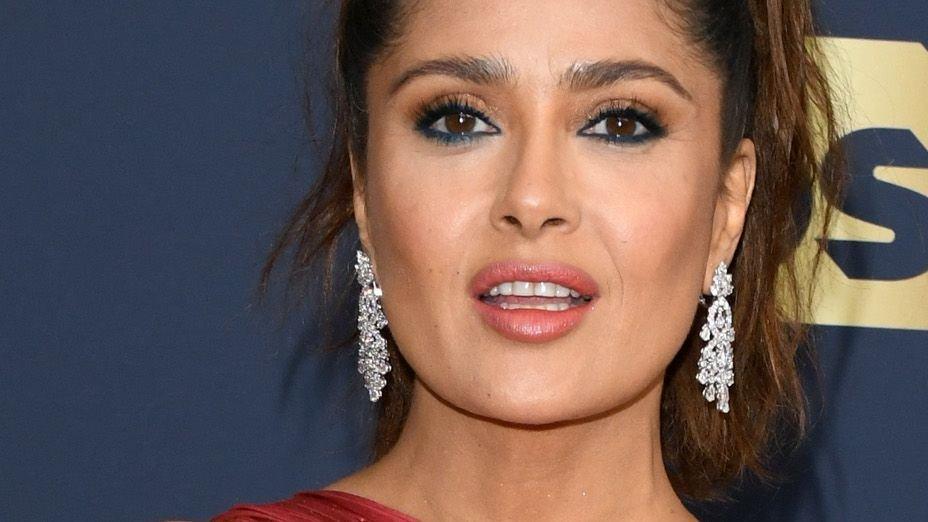 Salma Hayek Windswept By Ocean In Gucci
Salma Hayek has been stunning by the ocean and all windswept while rocking a killer Gucci look. The actress, 55, has strong ties to the luxury Italian label. Long before House of Gucci was released in 2021, the MCU star was wearing the brand owned by husband François-Henri Pinault's Kering company.
Definitely going high-end in a July 2021 Instagram share, Salma wowed in flared jeans while on vacation, and it was luxe vibes all-around as she updated from the swanky Cannes French Riviera. Check it out below.
Article continues below advertisement
Showing Off Her Gucci
Scroll for the photo. It showed Hayek on a balcony overlooking a stunning, sunny ocean view. The mom of one, opting out of showcasing her famous curves, covered up in blue bell-bottom jeans - the hem came with the statement Gucci brand embellished on it.
Salma also wore a white tee and fitted, figure-hugging dark blue jacket, further holding a bright red handbag matching the logo in her jeans. The Mexican bombshell had her hair all blowing around her face, with a caption offering a little more.
See More Photos Below
A little humor never goes amiss on Salma's Instagram. She told her 20 million+ followers: "Mustache courtesy of the wind in CannesApparition de moustache grâce au vent de CannesBigote cortesía del viento en Cannes 🇫🇷❤️ @festivaldecannes."
Over 200,000 likes have been left. Hayek has since updated in a statement and strapless glitter Gucci dress, although she does regularly don other brands owned by 2009-married husband Pinault - Bottega Veneta is one of them.
Article continues below advertisement
On The Man She Married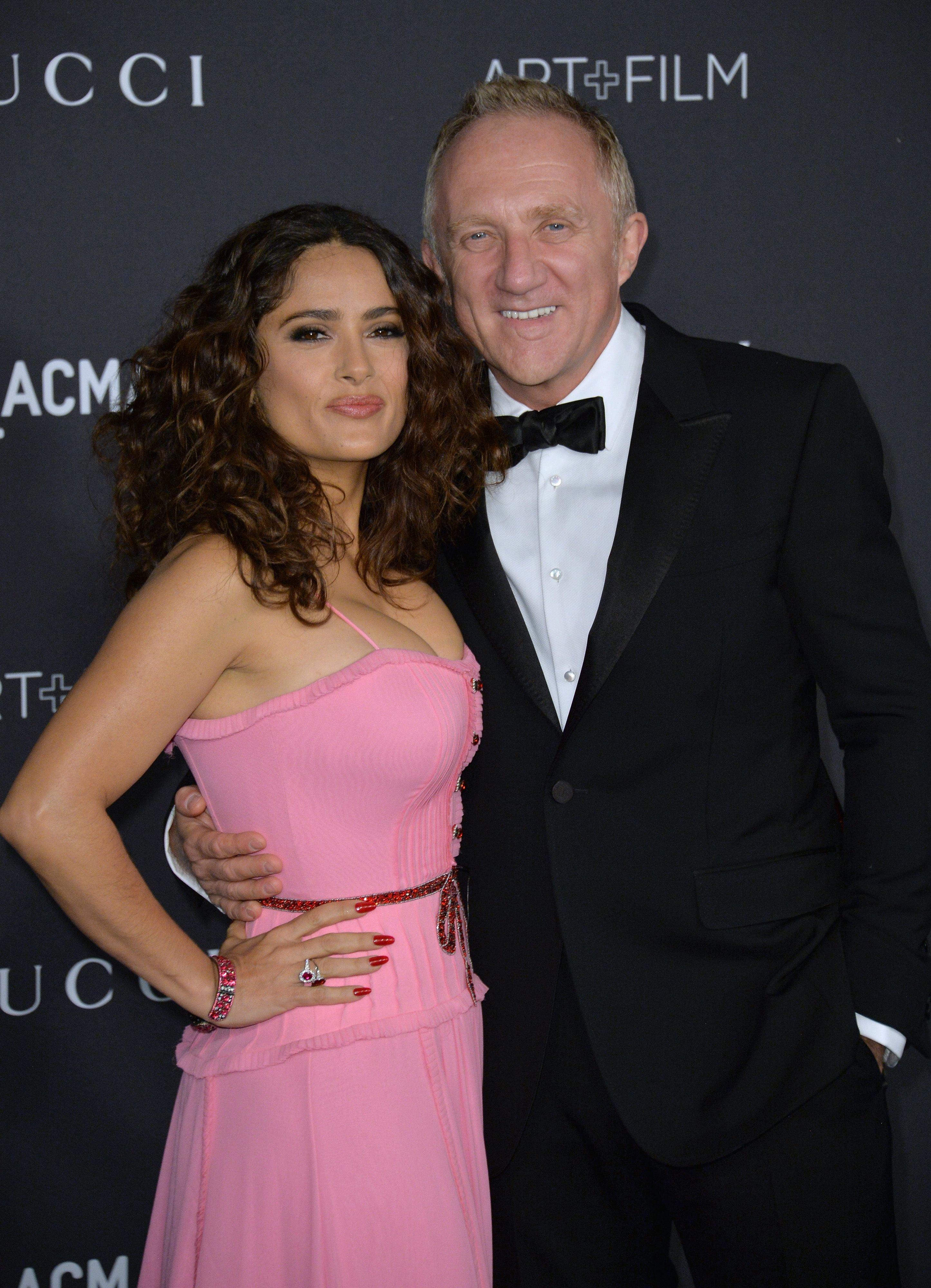 Salma has made headlines for defending her marriage to Pinault, a man worth over $44 billion - she's also said she won't take a dime from him.
"Sex is not the key to a happy marriage, but it's a side effect. Although not every day! If it's every day, it loses its charm. It's so important to maintain your chemistry. You have to continue to laugh, explore, have fun with each other, and have romance," she told Red.
Scroll For More Snaps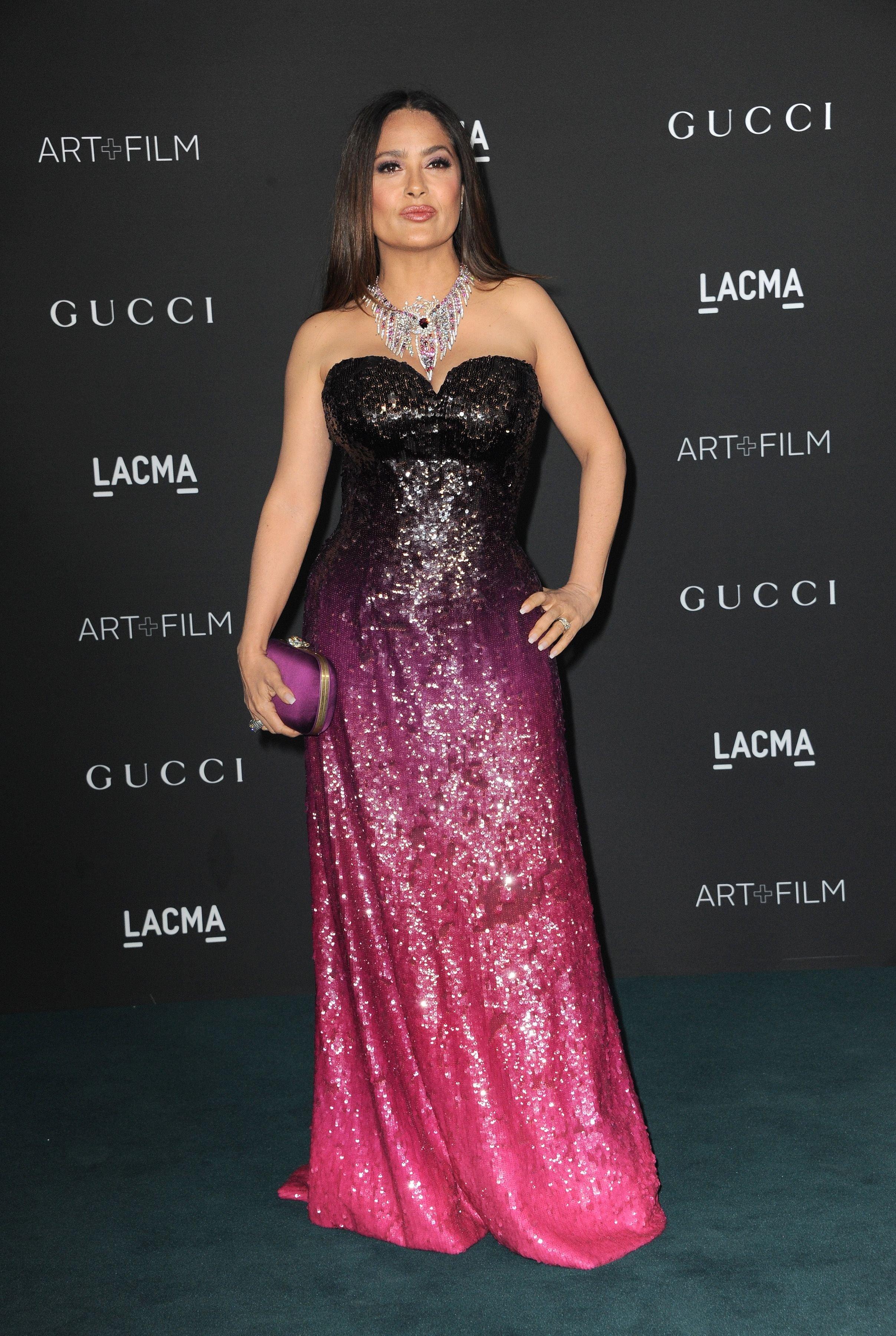 The Latina added: "A good marriage, full of love, is my biggest accomplishment. Home is where my husband is. He is home. Everything outside of the family nucleus is an adventure that you're living together." Together with her husband, Salma is a mother to 14-year-old daughter Valentina, who makes rare appearances on her mother's Instagram. See her cutie-pie below.