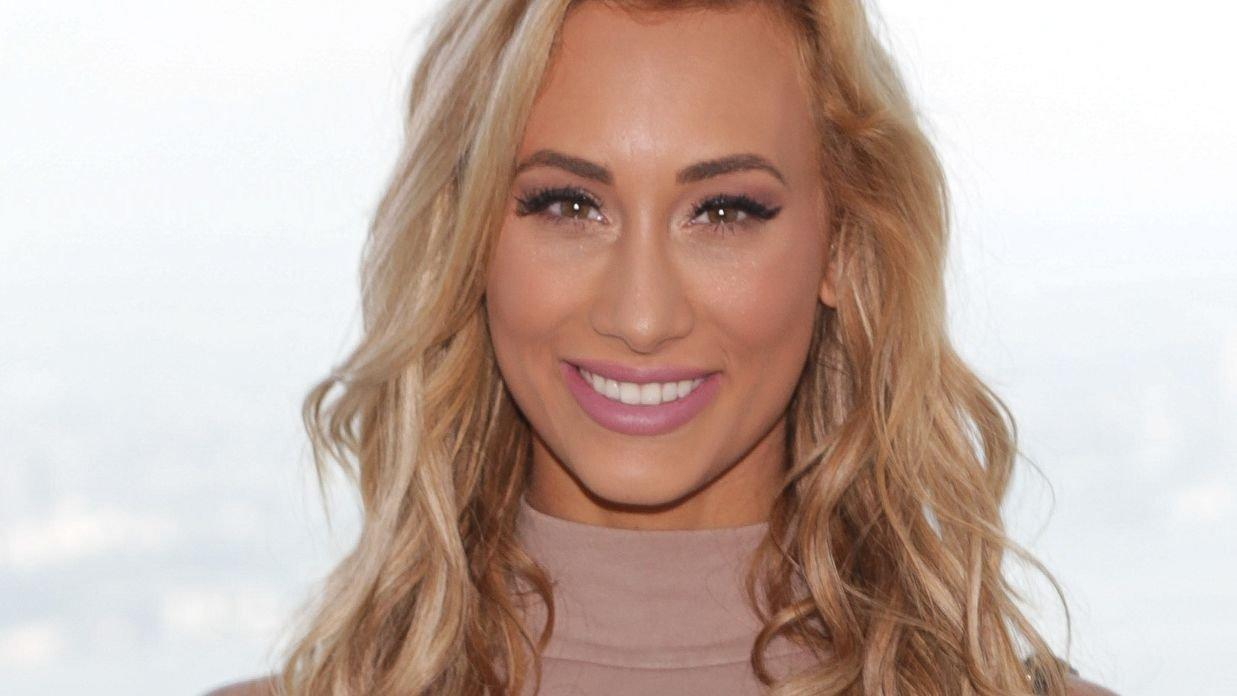 Carmella In Bikini Complains About The Weather
WWE star Carmella, born Leah Van Dale, has been complaining it isn't quite as sunny as she'd like. The 34-year-old pro wrestler put her killer bikini body on show right on South Beach in a popular Instagram share, one seeing her in a girly and revealing pink two-piece as she soaked up rays, but it wasn't just abs and curves as the blonde reminded fans she likes it hot.
The December 2020 photo came with the Massachusetts native appearing in throwback mode - she was looking back on her Miami time and was kind of bummed out it wasn't as warm where she was.
Article continues below advertisement
Sunshine, Please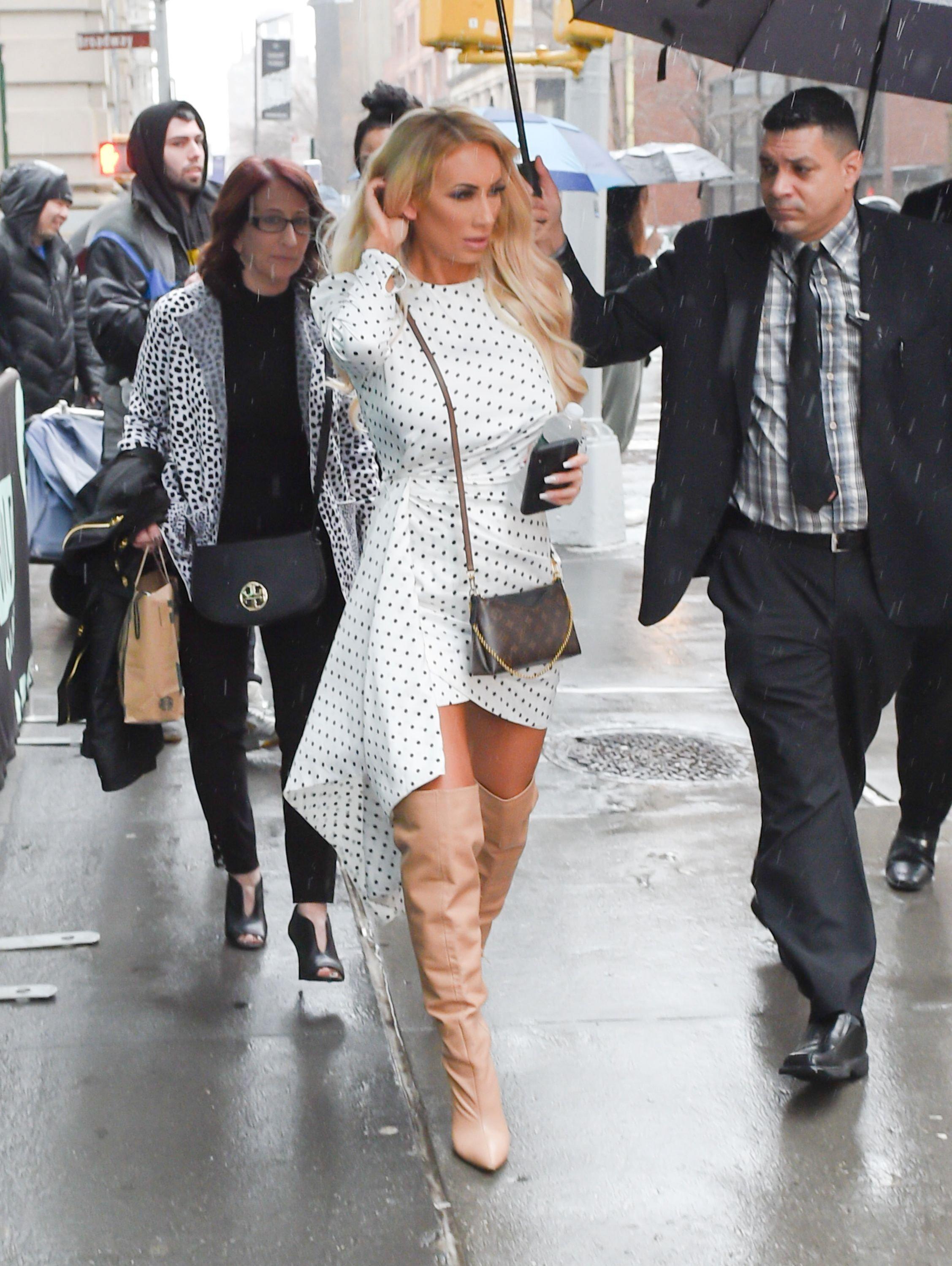 Scroll for the snap. Carmella posed seated cross-legged on fine sands and ensured fans saw her mighty-fine body. The Women's Tag Team Champion rocked a plunging and halterneck bikini in soft baby pinks - lettuce trim detailing around the bust afforded a feminine finish.
With her golden tan and muscles on show, Carmella also wore a floppy straw sun hat shielding her from beating rays, plus heavy eyeshadow, defined brows, and bronzer. More after the photo.
See More Photos Below
Taking to her caption, she wrote: "Really missing the warm weather right now! Anyone else?! 🧐" While there was no geo-tag, a post shortly after confirmed the star to be in freezing cold - she posted an energetic street workout, writing: "It's 30 degrees in Pittsburgh. Indoor gyms are closed. No excuses. 💪🏼💪🏼💪🏼 @jasper_c53@unionfitnesspgh."
Article continues below advertisement
To Men Who Ogle Her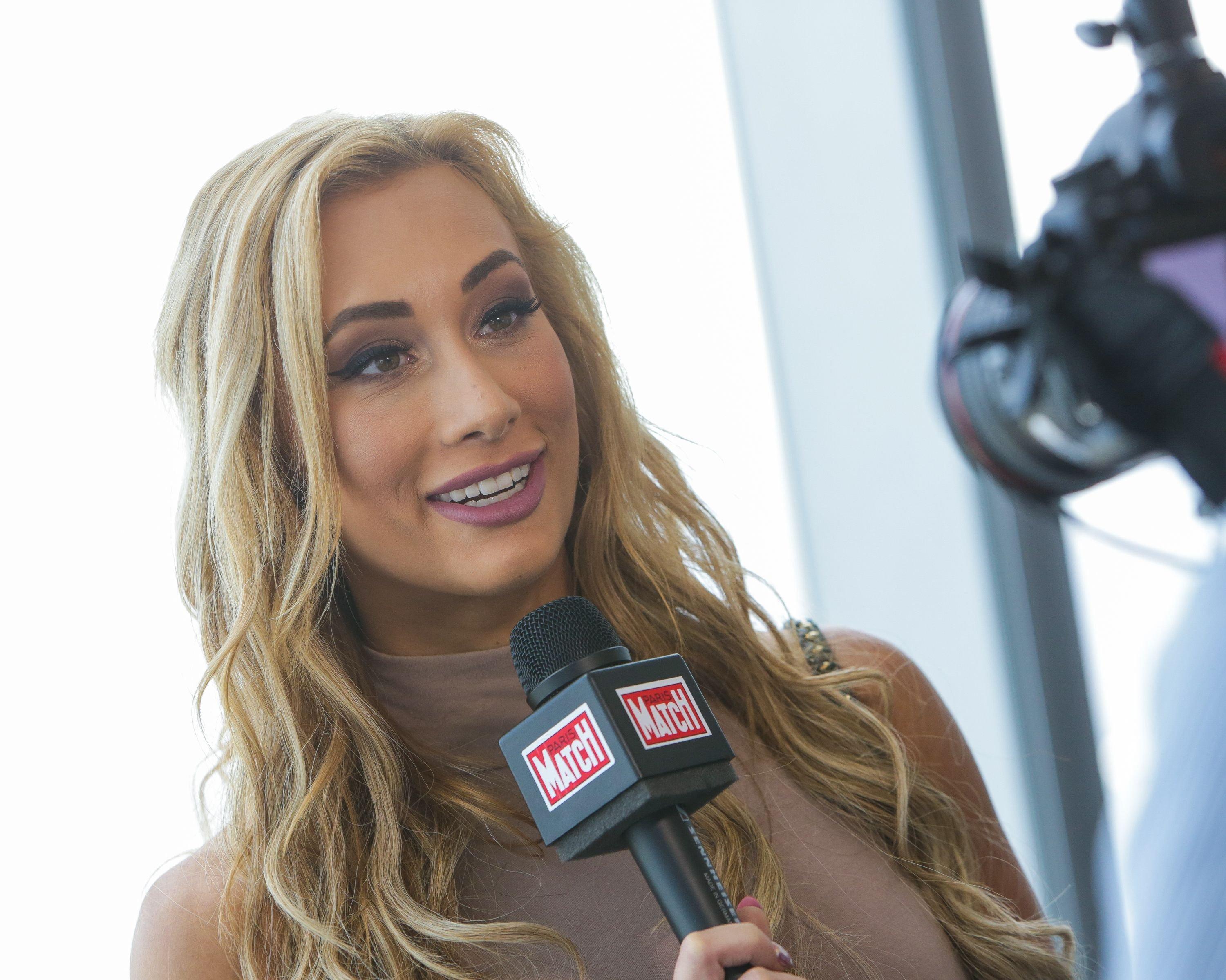 The feminine empowerment figure might have millions of male fans on her Instagram, but she's opened up on being a woman in her industry, telling Uproxx:
"I feel like I get to do things that most of the women in our division don't get to do! I get to have fun. Not that the other women don't have fun, I don't mean it like that. But I get to be silly and show a different side of my character, outside of the ring. And that's what I'm really just having so much fun with."
Freedom To Pick Her Looks
One perk of WWE stardom at this level? "We never get told… I mean, some people get told a certain way to look or dress, but I feel very lucky, in that I just have free reign on everything."
Carmella's beach post has gained over 140,000 likes. For more updates, give her Instagram a follow. 3 million are subscribed to her account. For another WWE star, check out Nikki Bella.