SCOTUS Nominee Ketanji Brown Jackson Backed By Conservative Group
Supreme Court Justice Stephen Breyer announced in January that he would be stepping down from his position, setting the stage for President Joe Biden to nominate his replacement.
Biden, who vowed to appoint a Black woman to the court during the 2020 presidential election, formally nominated Judge Kentanji Brown Jackson as Breyer's replacement.
Democrats have a one-vote advantage in the Senate, though a bitter partisan fight still seems inevitable. However, some conservatives are expressing support for Jackson.
Article continues below advertisement
Checks & Balances
Checks & Balances, a group of more than two dozen conservative lawyers and legal experts, endorsed Jackson for the Supreme Court this week.
In a letter posted to its official website, the group wrote they "urge the speedy confirmation" of Jackson to the highest court in the land.
Many of us know her personally, have appeared before her, or have served in legal organizations with her, the conservatives explained.
-
While some of us might differ concerning particular positions she has taken as a judge, we are united in our view that she is exceptionally well-qualified, given her breadth of experience, demonstrated ability, and personal attributes of intellect and character.
-
Read More Below
The conservative group praised Jackson as uniquely qualified for the job of a Supreme Court justice, noting that she served as a district judge and then on the United States Court of Appeals for the District of Columbia Circuit.
During the time, she was involved in thousands of cases and wrote around 500 legal opinions, showing her "complete command of the legal subject matter, a judicious and even-handed approach, and a fine ability to express herself with force and great clarity."
Jackson also worked as a public defender, which means she "will bring a unique and particularly strong background in the field of criminal law," Checks & Balances said.
Article continues below advertisement
Supporting Jackson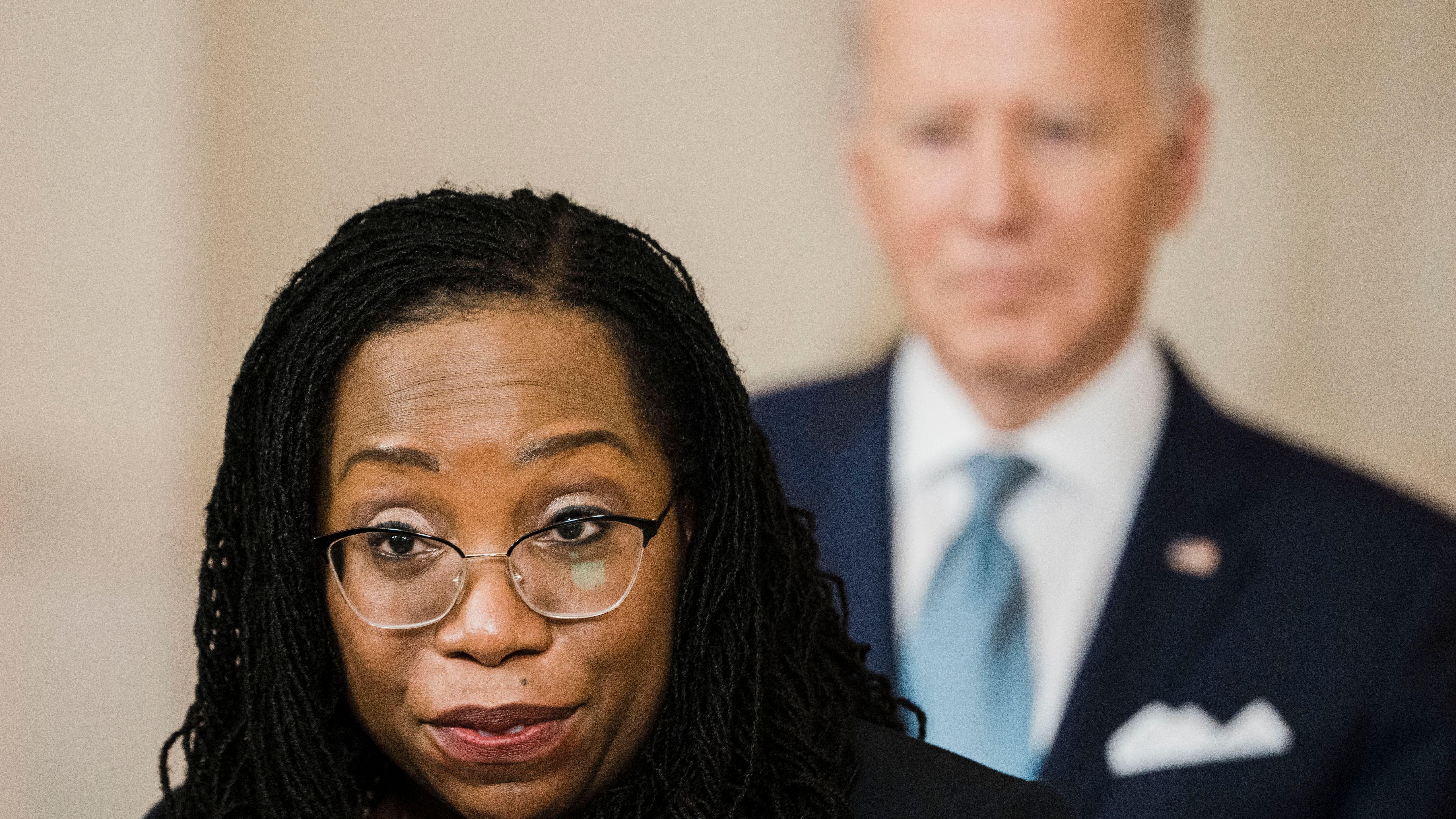 The two dozen conservative lawyers urged Republican Senators to support Jackson's nomination, pointing out that she was confirmed by the Senate multiple times in the past with bipartisan support.
They noted that former GOP House Speaker Paul Ryan praised Jackson in 2012, saying "our politics may differ, but my praise for Ketanji's intellect, for her character, for her integrity, is unequivocal."
"We urge the Republican Senators who have voted to confirm her in the past, and many more, to join us in supporting her nomination," Checks & Balances wrote.
Will This Move The Needle?
According to Newsweek, among those who signed this letter were the Reagan administration's former Solicitor General Charles Fried, the Bush administration's former Secretary of Homeland Security Michael Chertoff, and former Republican members of Congress Christopher Shays, Constance Morella, and Mickey Edwards.
But what are the chances of this letter moving the needle and persuading some GOP senators to back Jackson? Very slim, it seems, since the Republican National Committee (RNC) recently described Jackson as a "far-left" judge opposed to freedom.