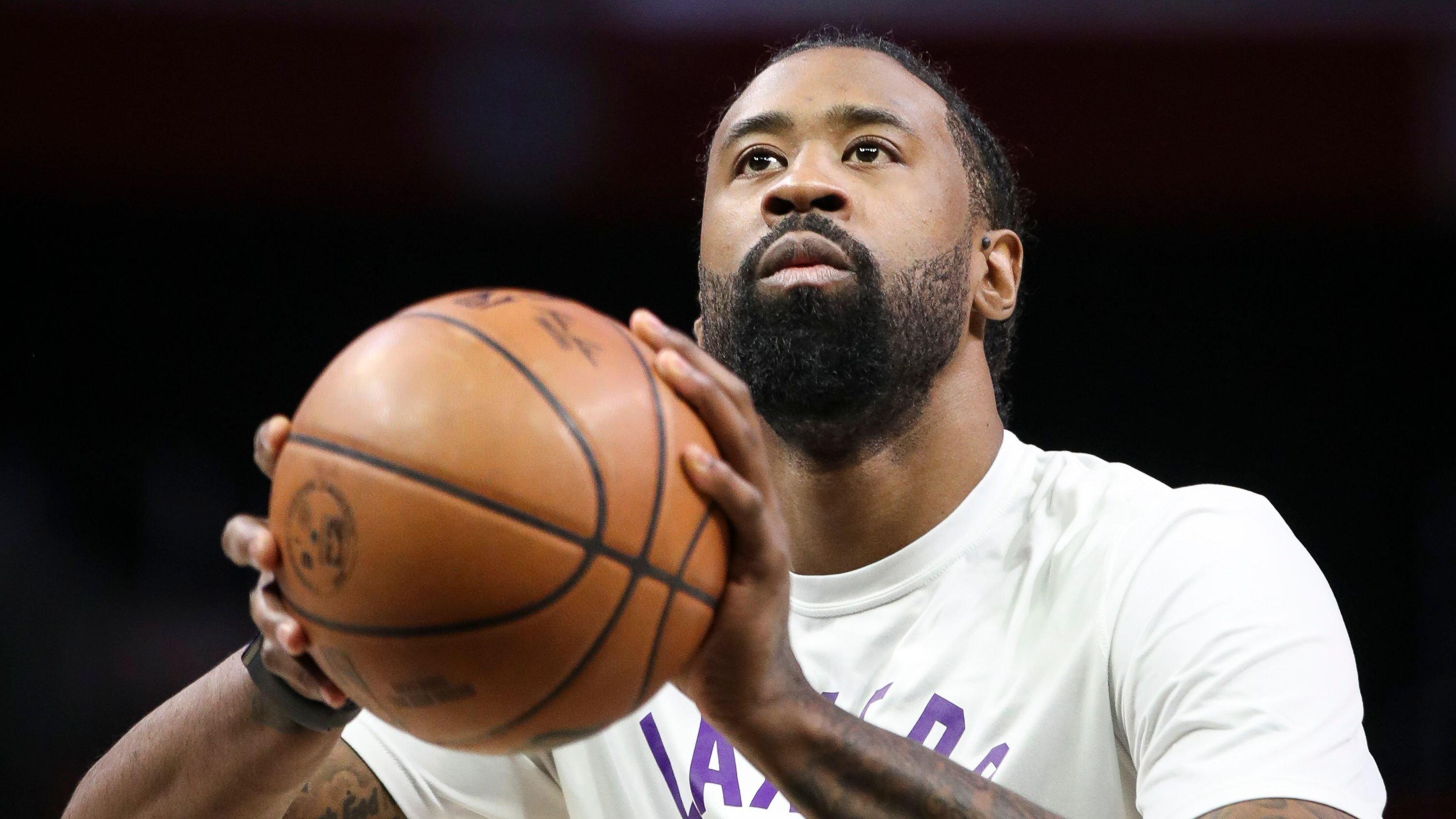 NBA Rumors: Sixers To Try And Sign DeAndre Jordan
The Los Angeles Lakers' season is most likely over. They can still make a late push for a playoff berth but they won't get it done the way they're playing.
After failing to strike a single deal before the trade deadline, Rob Pelinka finally made a move. He parted ways with veteran big man DeAndre Jordan to try and add more depth at the point guard position behind Russell Westbrook.
Needless to say, it may be too late already.
Article continues below advertisement
Lakers Waive DeAndre Jordan, Sign Two Backups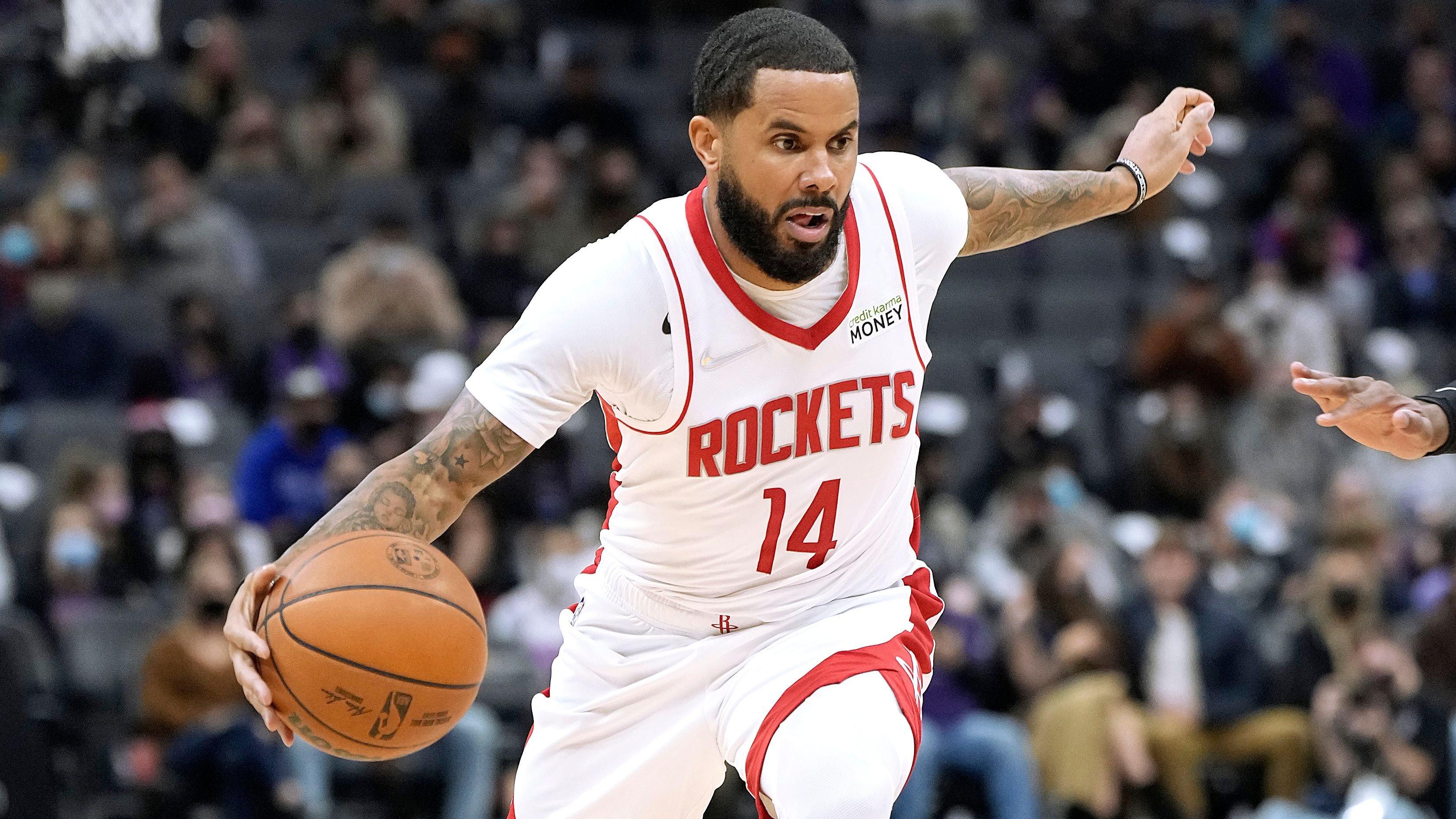 The Lakers have craved another playmaker and scoring guard for months now, which is why they plan to sign D.J. Augustin. Moreover, they also signed guard/forward Wenyen Gabriel, who's unlikely to have a big role this season:
The Los Angeles Lakers intend to waive DeAndre Jordan and sign free agent guard DJ Augustin, sources tell @TheAthletic @Stadium. Lakers are bringing in a veteran, accomplished shooting PG to back up Russell Westbrook, Charania tweeted. The Lakers also intend to sign forward Wenyen Gabriel on a two-way NBA contract.
-
Sixers Lead The Race For Jordan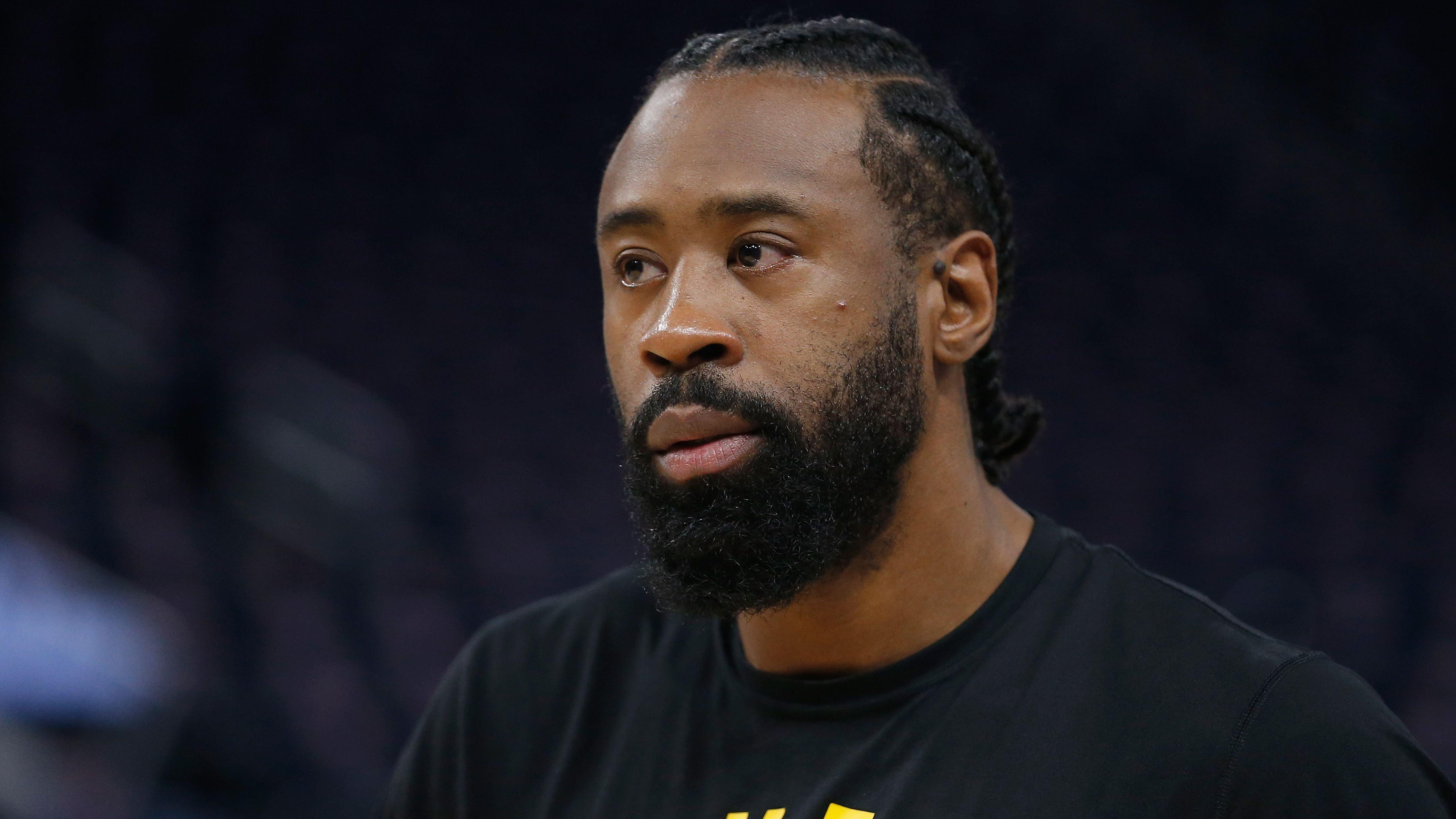 Fortunately for Jordan, he might still get the chance to win a ring before retiring, as Adrian Wojnarowski of ESPN said that the Philadelphia 76ers are quite interested in his services:
The Philadelphia 76ers are emerging as front-runners to acquire center DeAndre Jordan either as a waiver claim or a free-agent signing, sources told ESPN on Monday, Woj reported.
-
Article continues below advertisement
Philly Is Looking For A Big Man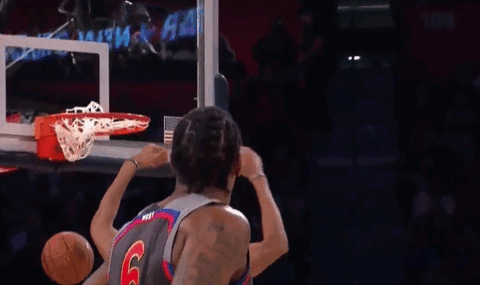 The Sixers are in clear need of a backup big man, as they traded away Andre Drummond in the deal that got them James Harden:
The Sixers have been aggressive in pursuit of a backup center since including Andre Drummond in the trade-deadline deal to acquire James Harden from the Brooklyn Nets, sources said, and the Lakers' waiving of Jordan on Monday moves the Sixers closer to filling that roster hole, Woj added.
-
Embiid And Harden Are The Real Deal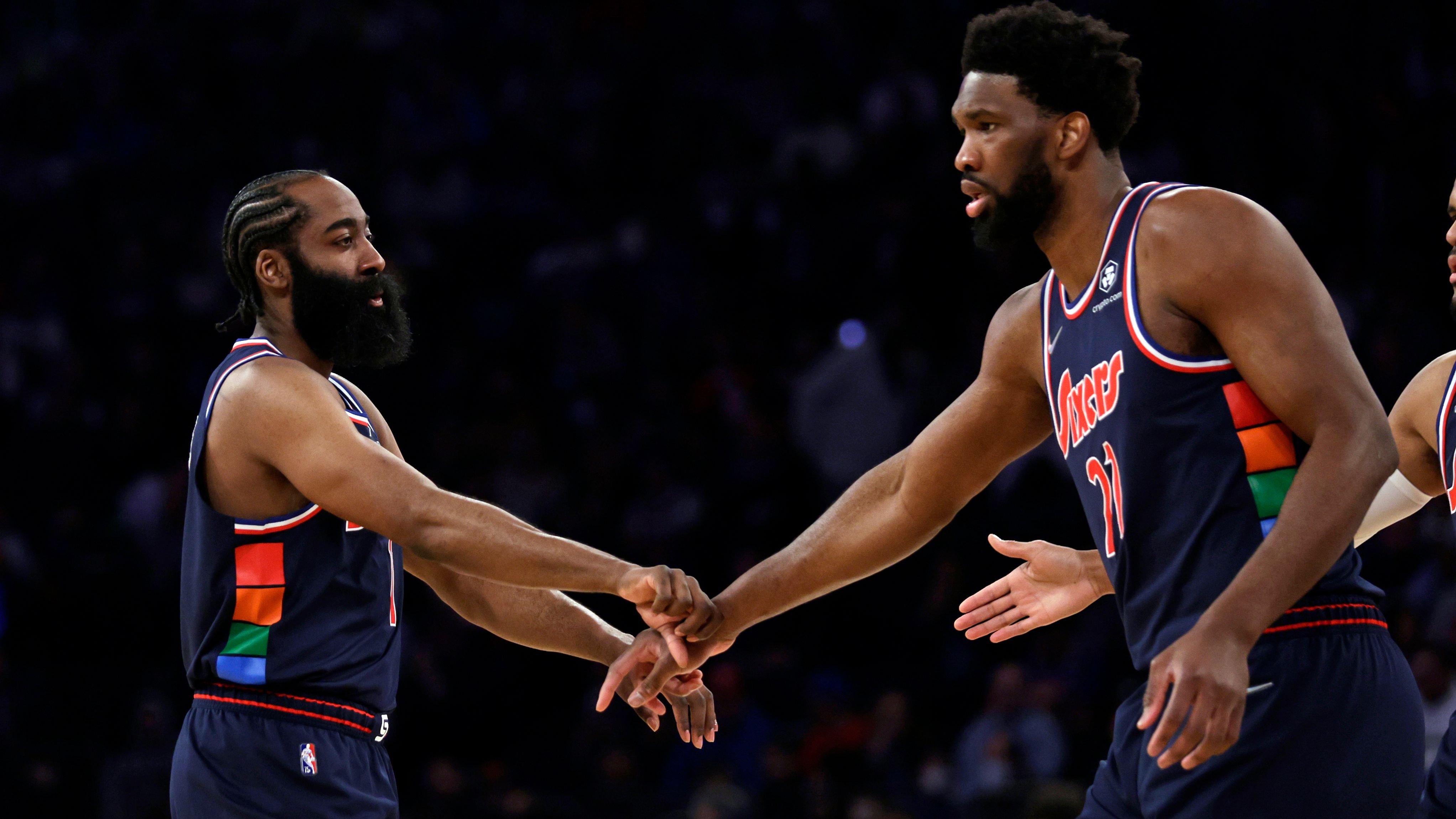 At least, it's pretty clear that the move has paid off thus far. Harden and Joel Embiid have meshed perfectly and look like if they've been playing together for years now:
"We are very comfortable," Harden told the media. "He likes to pop, he likes to roll, he likes to mix it in a little bit, so as long as we continue that communication like 'this play is this, this play is that', things will be great. I know a couple plays, I'm just out there winging it, honestly, and just trying to make the best decision in terms of my playmaking ability each possession."
-
The New-Look Sixers Are Unstoppable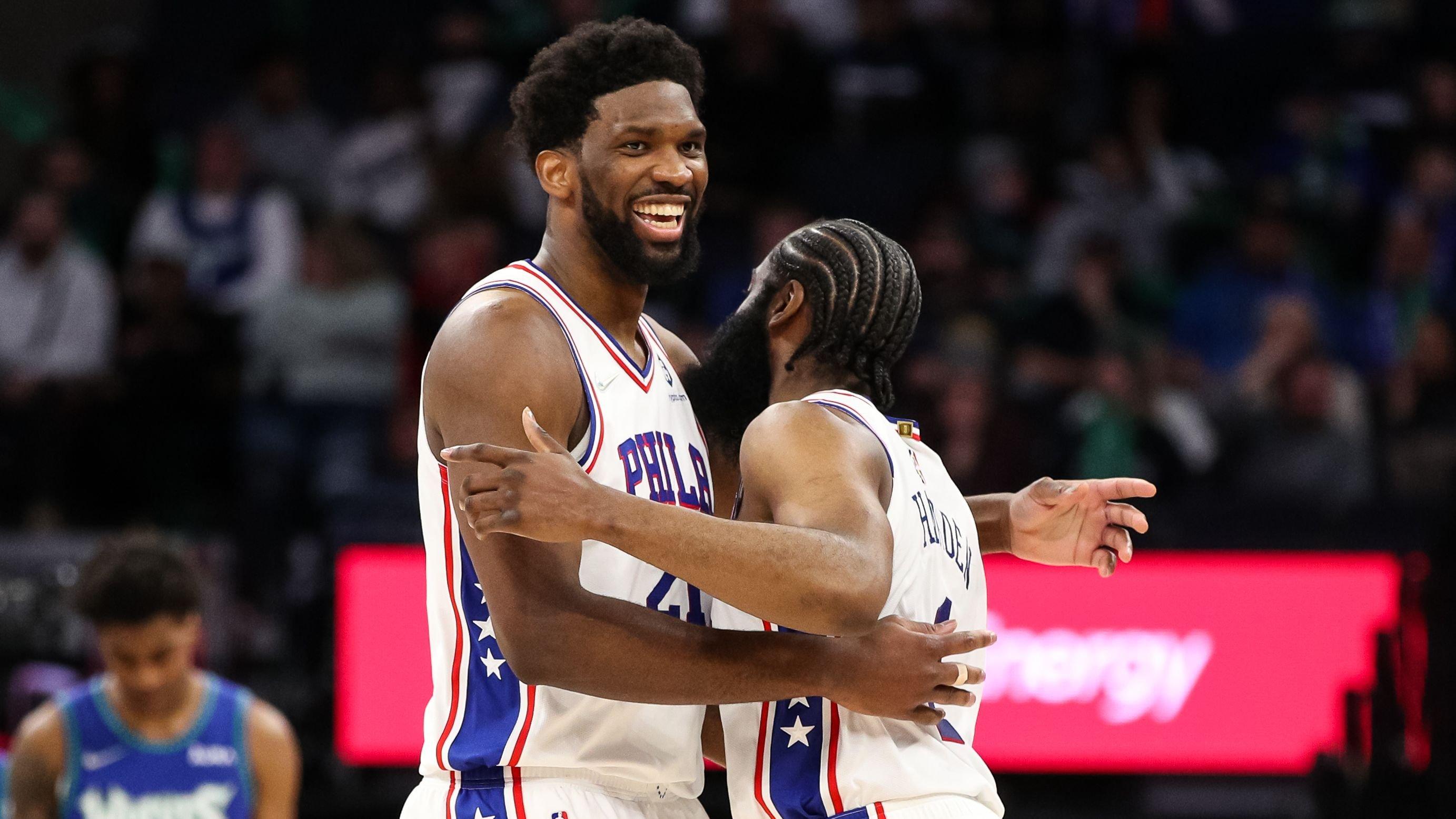 Embiid is also delighted by how he and Harden have developed some instant chemistry and the offensive versatility he provides:
"Unstoppable," Embiid said when asked about the new duo. "What are you really gonna do? He's a great passer and, obviously, I got someone that attracts a lot of attention so you gotta make a decision. Do you stay on me or do you stay on him?
-
The Sixers look like a clear-cut favorite to win it all, so maybe Jordan won't retire without a ring after all.