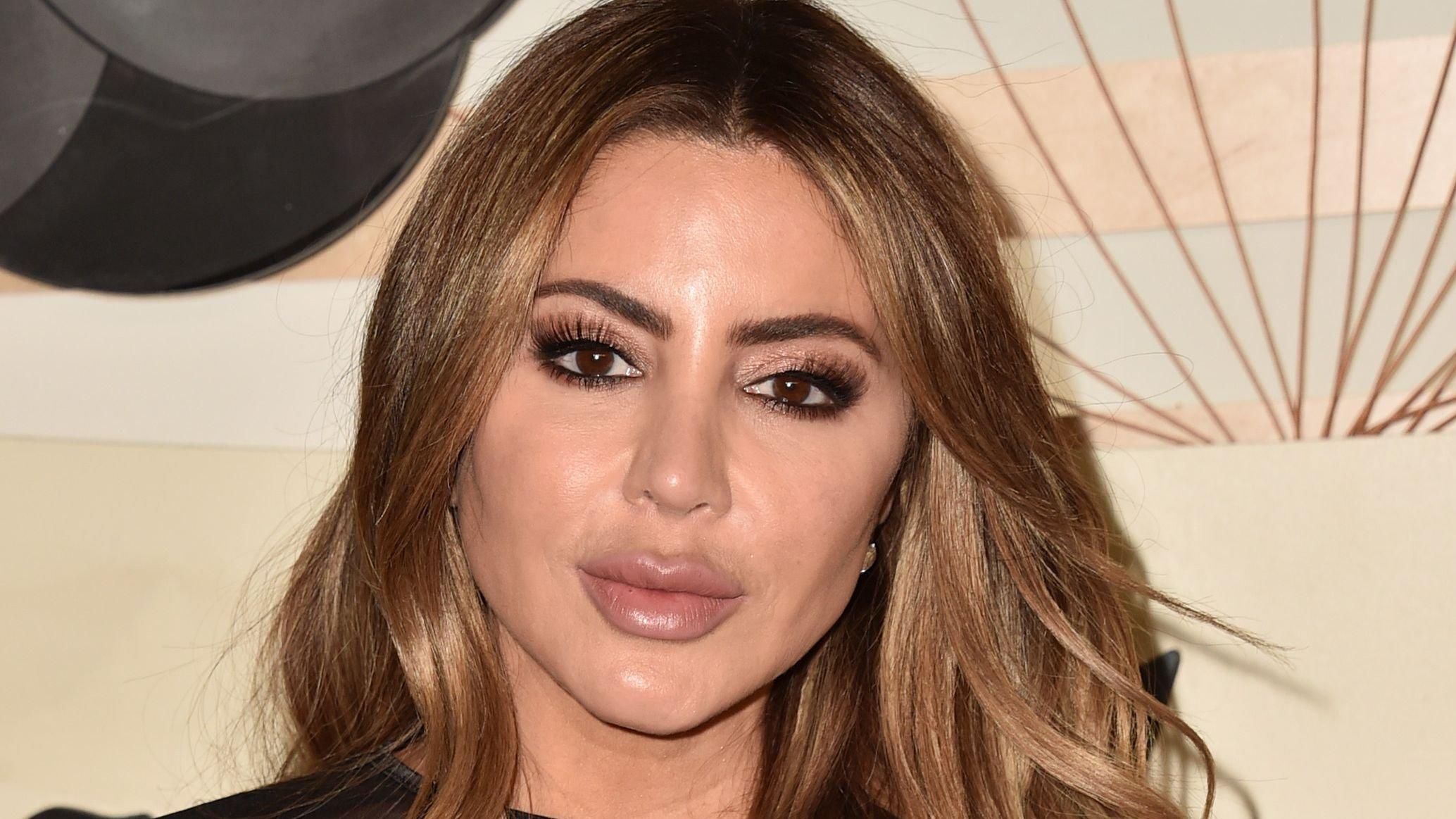 Larsa Pippen Flaunts Legs As They 'Say A Lot About A Woman'
Reality TV star Larsa Pippen always posts pictures with little nuggets and conversation starters for her 3 million-plus Instagram followers. Her most recent post revealed that "Legs say a Lot about a woman," and though we don't know how that works, we now know why she has so many leg-baring dresses.
Article continues below advertisement
'Legs Say A Lot About A Woman'
True to her submission, Larsa's thick thighs standing tall in 6-inches thin-strap sandals stole the show in this post. The Larsa Marie founder flaunted her curves in a red long-sleeved bandage minidress. She added a chunky gold link necklace to her outfit, elevating the otherwise modest style. Larsa styled her blonde hair in a side part and wore a muted nude lipstick with smoky eyeshadow. In the background, there's a mural of Louis Vuitton's logo and signs leading us to assume she attended the fashion house's runway show.
A Little Black Dress Goes A Long Way
One constant part of Larsa's fashion is her high strappy sandals. The Real Housewives of Miami star flaunts her curves in a sleeveless black minidress adorning her neck with a simple silver chain. She lets her blonde hair down in full-body waves through the center and keeps her makeup subtle.
Larsa's white toes serve as the perfect contrast to her black sandals, and she carries a black clutch purse to compliment the look. We've got to say, though, she was right in her caption because you can't assume where she's going based on her outfit.
Article continues below advertisement
Dress To Impress
Another nugget from the Queen of Clapbacks says, "dress to impress," as she does in this post wearing a floor-length bedazzled dress. Again, she shows off her legs framed by a tulle train and sheer skirt while she clads her feet in champagne gold thin strap sandals. The champagne and silver number is a mono-sleeve with a wide keyhole and thigh-high slit on the left.
Leave The Haters Behind
At the beginning of the year, the reality TV star asked her fans what they left behind in 2021 while offering her answer in the same breath. Larsa revealed she left her haters in the past and is looking forward to the new year, starting with a multicolored leopard print long-sleeved mini dress. She pairs her outfit with a mini Birkin purse in violet, wearing her favorite strappy black sandals, and muted makeup. Larsa also lets her hair down, indicating a receptiveness to a more fun year than the last.