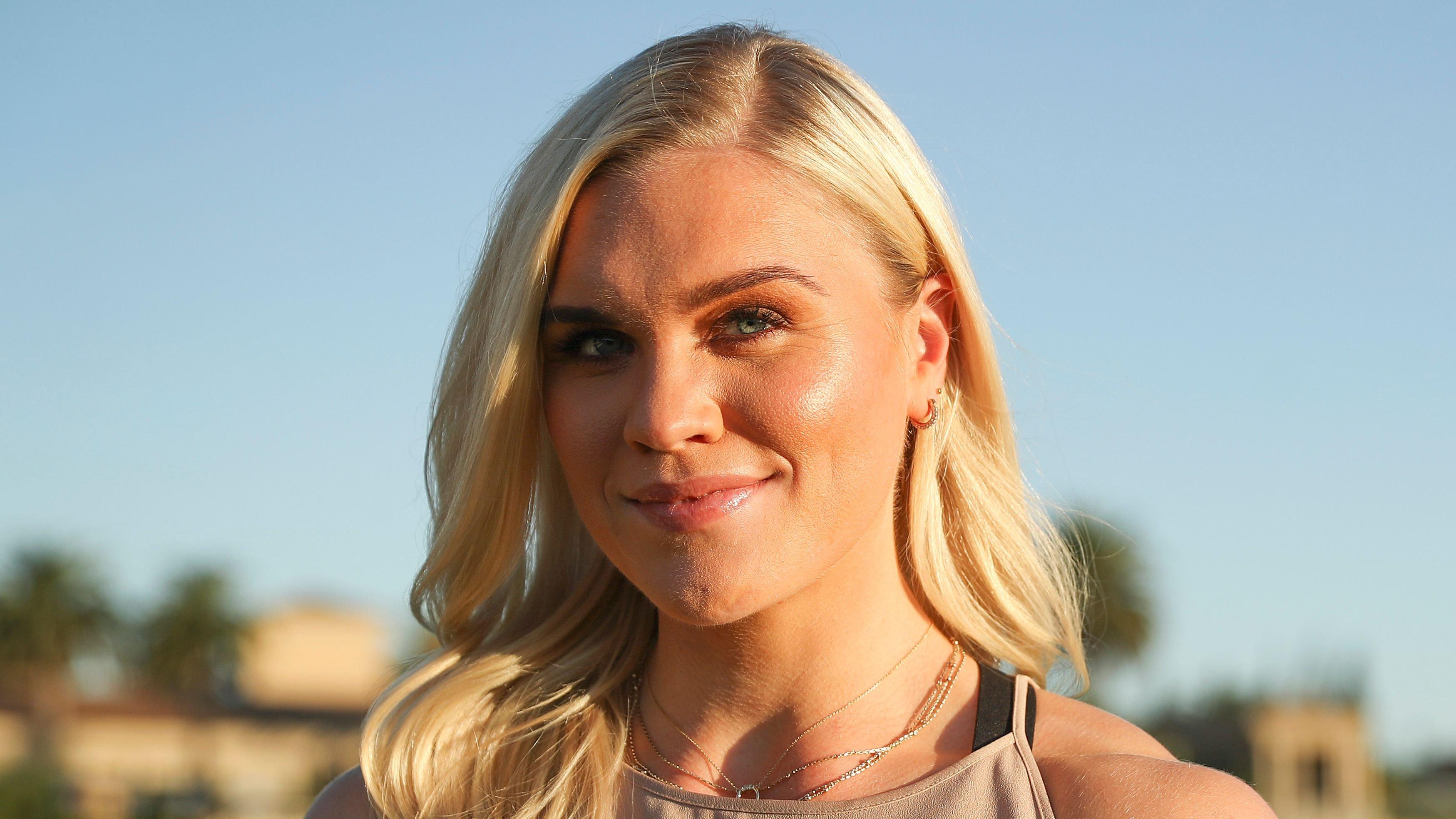 CrossFit Athlete Katrin Tanja Davidsdottir In Bikini Shares Steamy Snaps
Katrin wrote, "The luck of my life that he is my Love! 🌹❤️💋 Happy Valentine's day, ástin mín. xxx" and he replied, "I never get tired of that smile 😍, happy Valentine's Day astin min!"
The couple announced their relationship last August via Instagram after a kiss cam caught them snuggling on a Livestream.
Article continues below advertisement
A Special Valentine's Day Celebration
Katrin shared a steamy snap featuring herself and her boyfriend Brooks Laich in a bubbling spring. The couple romanced and cuddled each other in a rare Public Display of Affection for the special Valentine's Day celebration. Katrin wore a mono-sleeve one-piece bikini and a very big smile while flaunting her well-manicured red nails wrapped around Brooks.
Brooks also wore a bright smile that reached to his blue eyes as he wrapped his arms around his lover too. Brooks and Katrin dipped in the bubbling spring enjoying the warm caress of nature.
The photographer became the muse when Katrin captured her lover and pet in a candid shot on a snowy pathway in Iceland. The CrossFit athlete went to Reykjavik for the 2022 Nobull CrossFit Opens as she opened the floor with Annie Thorisdottir. Since winning the championship in 2015 and 2016, she's been working hard to reclaim her title, and she's off to a good start with a successful finish at the opens.
The Photographer And His Muse
Brooks also shared a sweet message for his lover on his Instagram page. She's been the primary muse for his photography for as long as they've been together and he captures her perfectly. You can see the joy in her eyes every time he's behind the camera.
You are a shining example of kindness, beauty, grace, and most of all - love.Thank you for being you, today and every day forward - ég elska þig.
-
Katrina also confirmed that she loves being his muse with the cheeky message she left under his post-Valentine's Day post featuring a candid shot of the CrossFit athlete.
When your photographer is also your hot date 😏🔥❤️ such a great night my love! xxx.
-