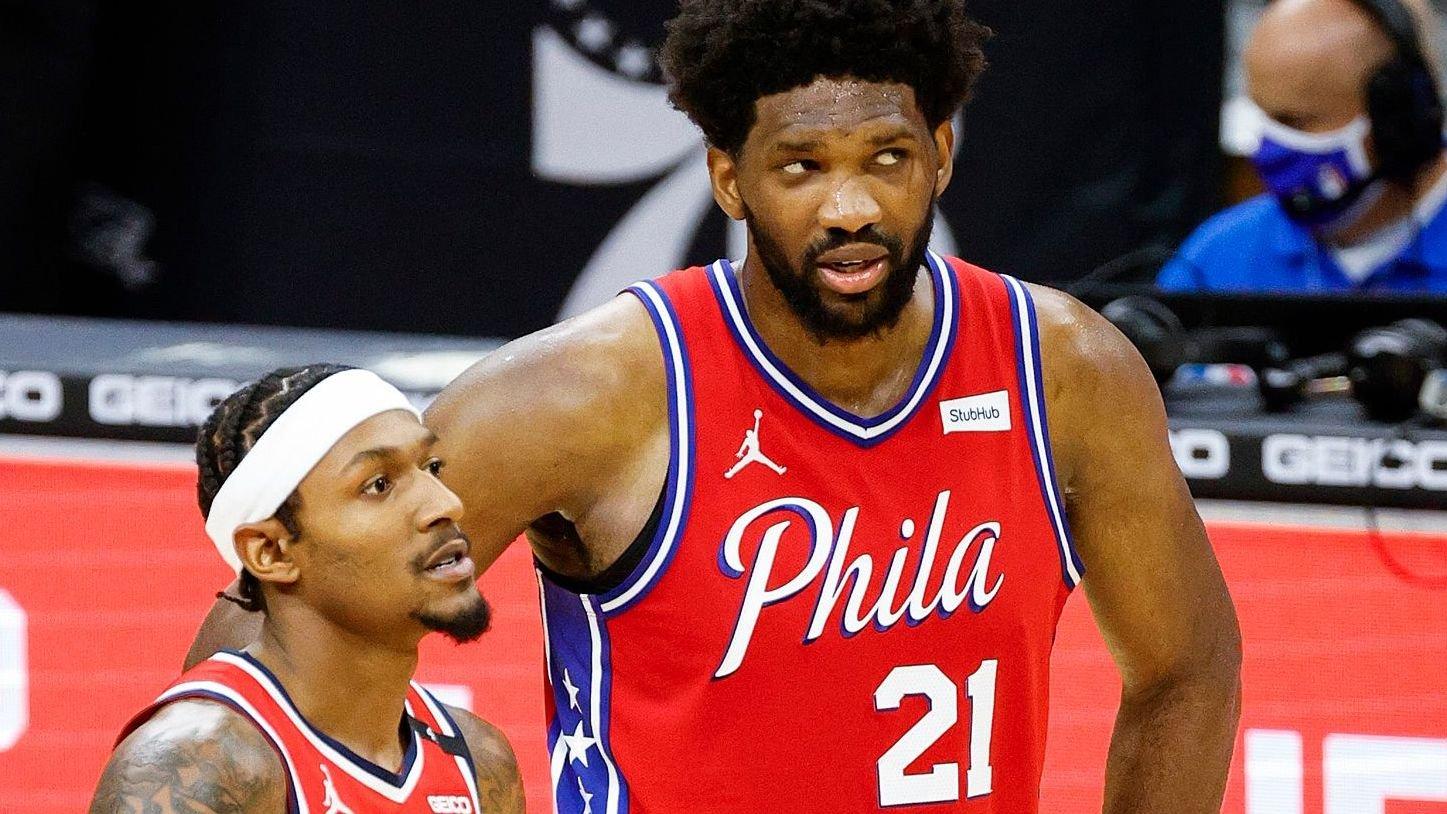 NBA Rumors: Joel Embiid 'Was Pushing Really Hard' For Bradley Beal Trade to Sixers Before James Harden Blockbuster
The 2022 NBA trade deadline concluded with the Philadelphia 76ers successfully swapping disgruntled superstar Ben Simmons for one of their top targets on the trade market - All-Star shooting guard James Harden. Hours before the trade deadline, the Sixers have agreed to send Simmons, Seth Curry, Andre Drummond, and two future first-round picks to the Brooklyn Nets in exchange for Harden and Paul Millsap. With the arrival of Harden, most people believe that the Sixers have turned from an average playoff team into a legitimate title contender in the 2021-22 NBA season.
Article continues below advertisement
Joel Embiid Prefers Bradley Beal Over James Harden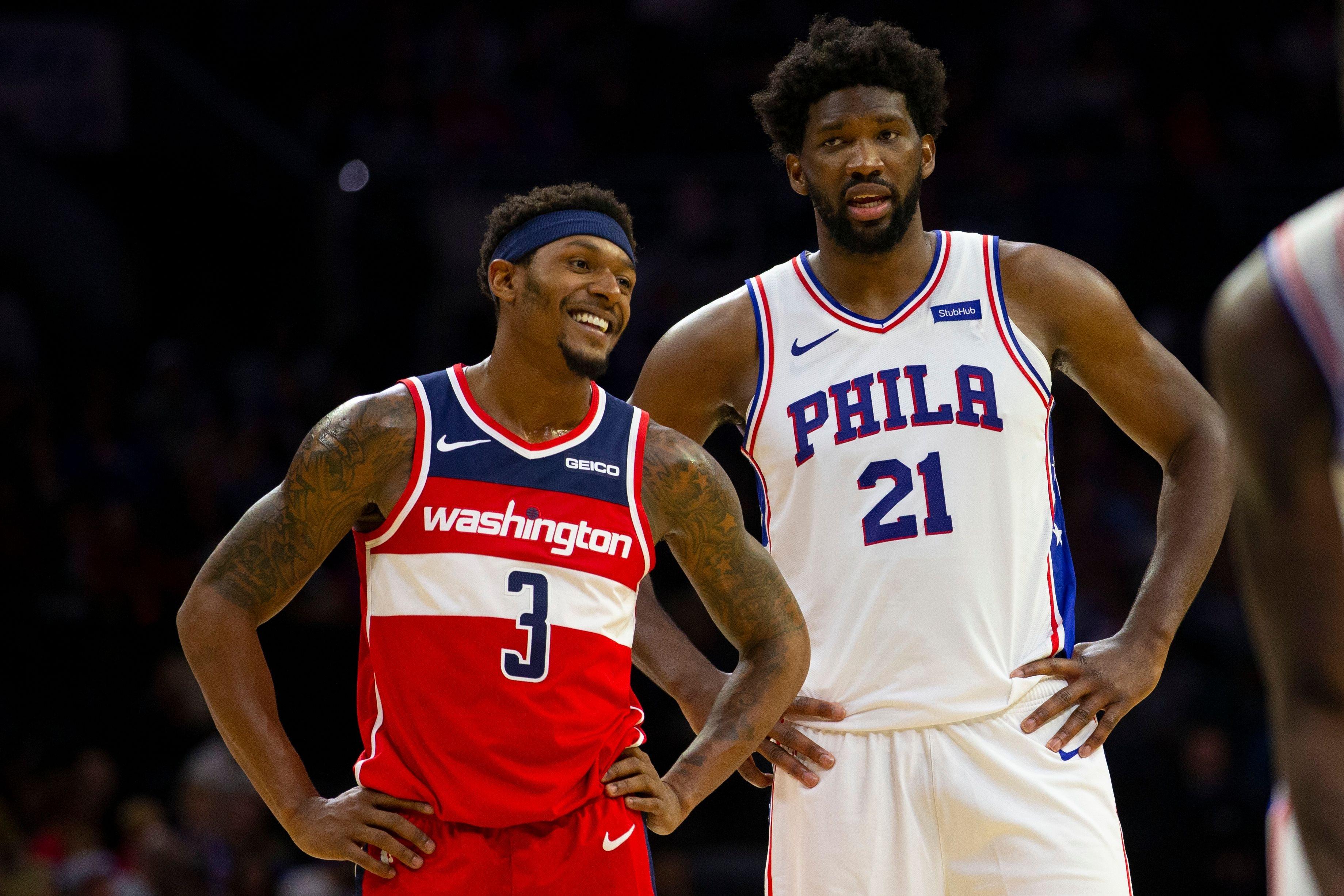 When the trade became official, Sixers superstar Joel Embiid gave Harden a warm welcome in the City of Brotherly Love. However, recent reports revealed that Harden wasn't Embiid's No. 1 choice to become his new superstar running mate in Philadelphia. In a recent episode of The Bill Simmons Podcast, Bill Simmons of The Ringer claimed that Embiid was "pushing really hard" a trade centered on Washington Wizards shooting guard Bradley Beal before the Sixers decided to pursue Harden.
"I've had pretty good intel throughout this whole thing," Simmons said, as quoted by CBS Sports. "This is what I was hearing in the moment: that Embiid really wanted Bradley Beal and was pushing really hard for it and was talking to him all the time and was pushing, pushing, pushing."
Joel Embiid Wants Bradley Beal Despite Injury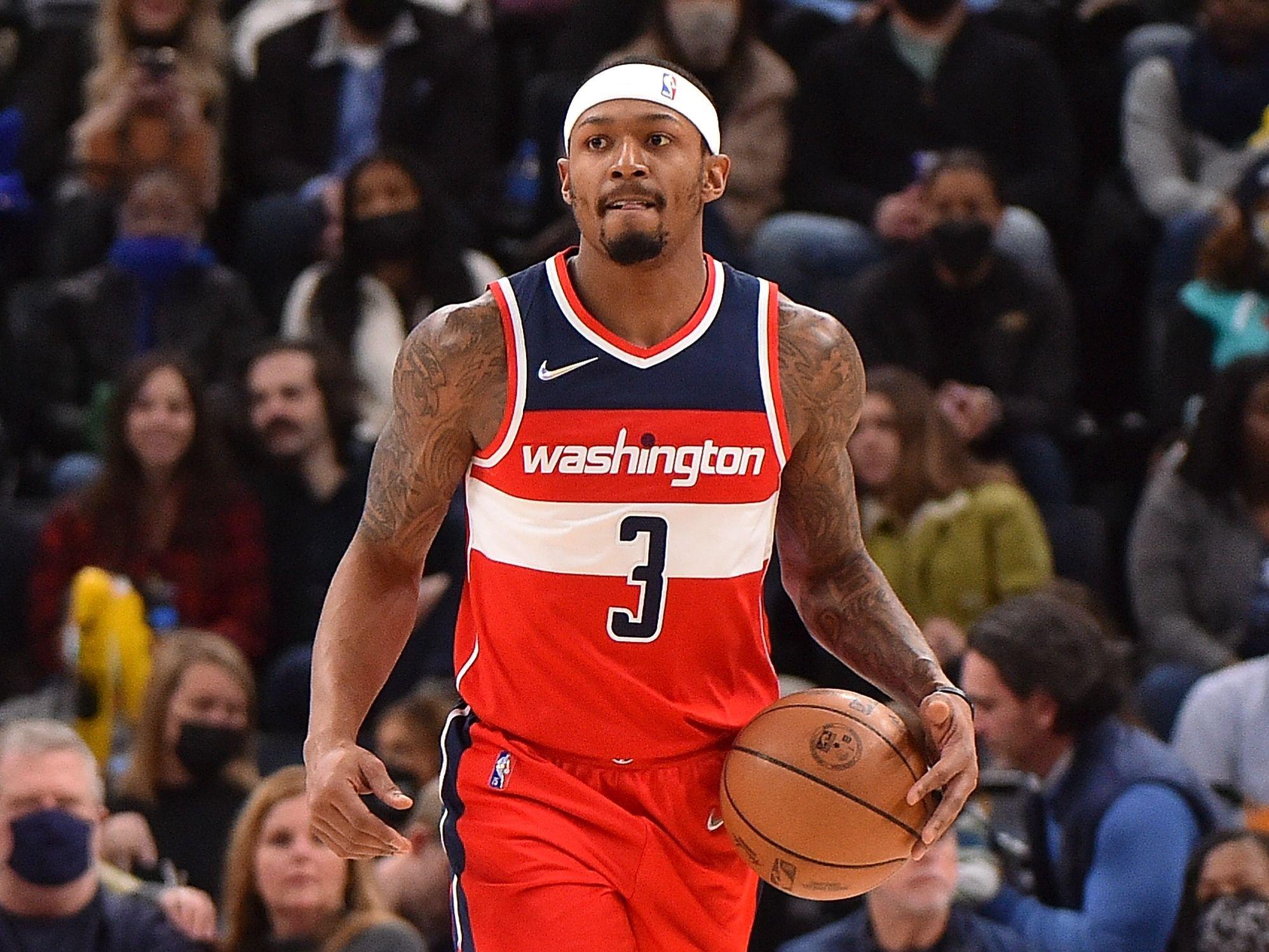 Even after Beal injured his wrist during their game against the Memphis Grizzlies, Simmons revealed that Embiid continued to push the Sixers to bring him to the City of Brotherly Love. However, the Sixers decided that it would be best for them to pursue Harden instead after Beal made up his mind to undergo season-ending surgery.
Then Beal gets hurt. But ... Embiid is still pushing: 'No, no, no, Beal, Beal, Beal, still working on him.' And then Beal's like, 'I'm out,' and he gets surgery. And then that's how we end up with the Harden situation.
-
Article continues below advertisement
Is Bradley Beal Better Than James Harden?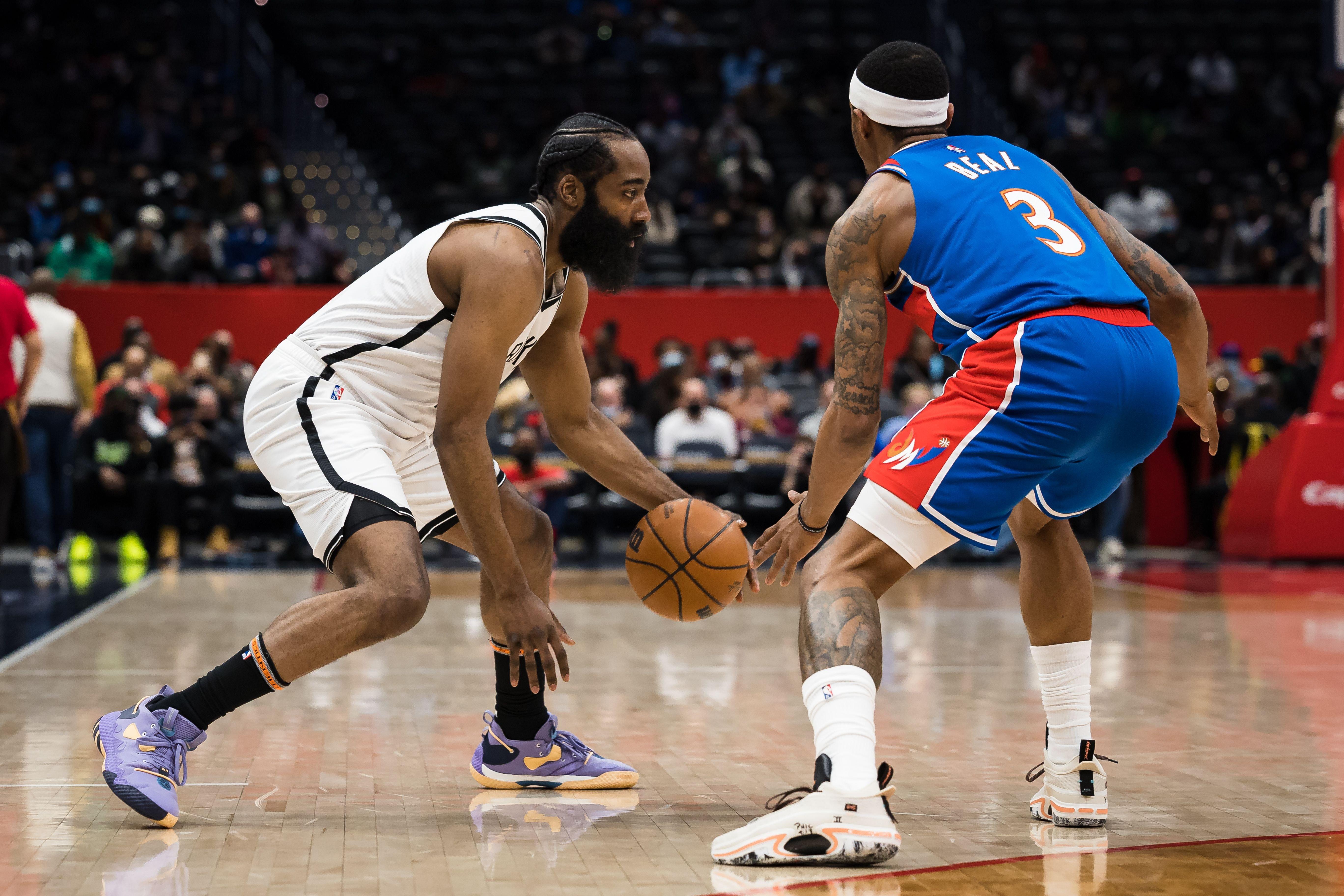 It's hardly surprising that Embiid was very interested in teaming up with Beal in Philadelphia. Like Harden, Beal is also a prolific scorer, a decent playmaker, and an elite three-point shooter. Before he underwent season-ending surgery, he was averaging 23.2 points, 4.7 rebounds, and 6.6 assists while shooting 45.1 percent from the field and 30.0 percent from beyond the arc. What makes Beal stand out over Harden is his ability to excel in an off-ball capacity, making him the perfect superstar running mate for a ball-dominant superstar like Embiid.
Will Sixers Pursue Bradley Beal Next Summer?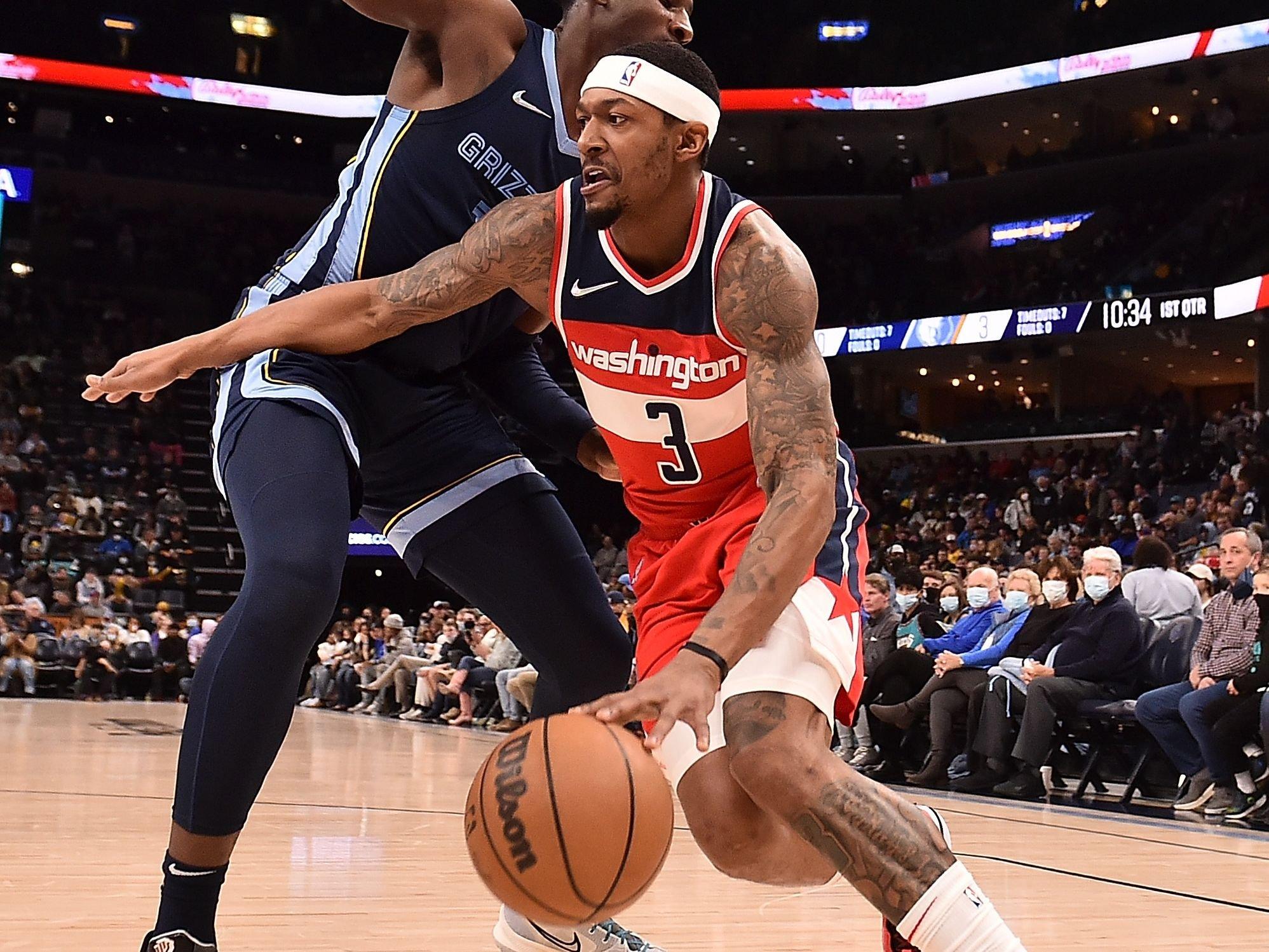 Though they were unable to fulfill Embiid's request at the trade deadline, the Sixers would have another opportunity to pursue Beal again next summer. Beal has a player option in his contract that would allow him to become an unrestricted free agent in the 2022 NBA offseason. He may have said on numerous occasions that he wants to retire as a Wizard but if they fail to build a title-contending team around him, he could change his mind about spending his entire career in Washington.
Creating enough salary cap space to sign Beal would be difficult for the Sixers, but recent rumors from Zach Lowe of ESPN suggest that Harden is willing to give Philadelphia a discount to open up a max slot for a third star next summer.
Wizards Should Have Traded Bradley Beal For Ben Simmons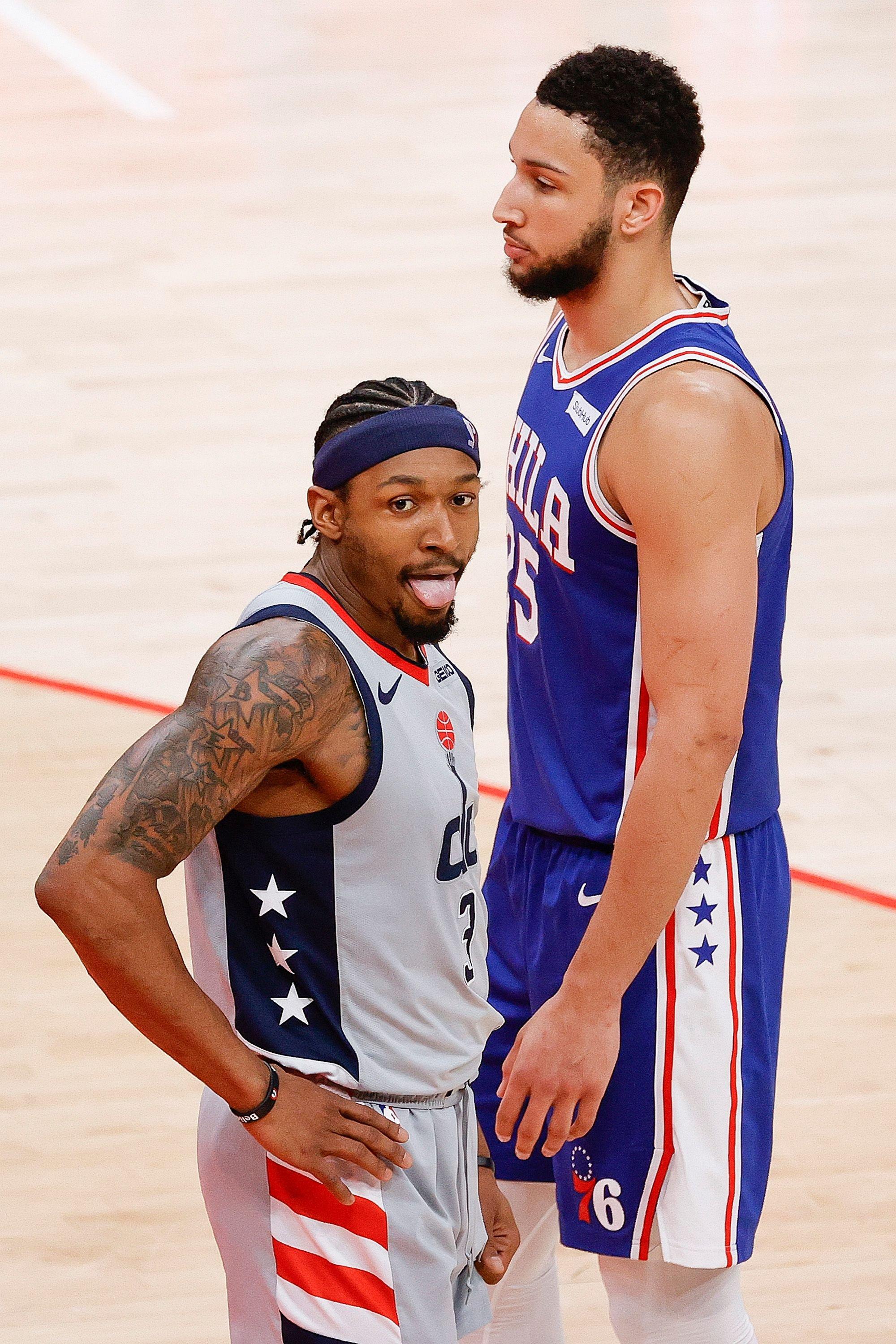 If they could turn back time, the Wizards should have agreed to trade Beal to the Sixers for a trade package centered on Simmons. As much as they want to keep Beal on their roster, he doesn't seem to be the leader who would help them end their title drought. Had they made a different approach before he suffered an injury and sent him to the Sixers, they would have gotten a young All-Star in Simmons plus other assets that they would need in case they undergo a full-scale rebuild.
Simmons may still have some major flaws in his game but compared to all the young players on the Wizards' roster, he has more potential to become the face of the franchise.