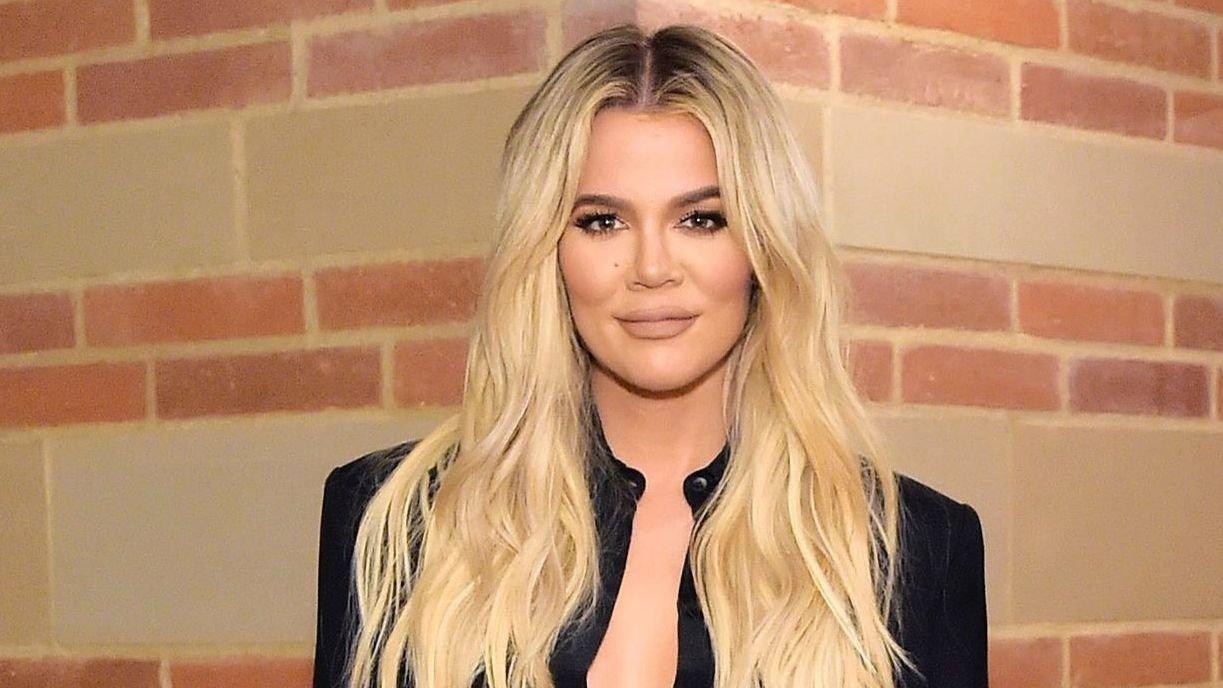 Khloe Kardashian Puckers Lips 'In Real Time'
Khloe Kardashian's latest Instagram picture features her famous lips puckered up and looking plumper than ever. The 37-year-old reality TV star has always faced backlash for her face enhancement procedures that make her unrecognizable most times. However, this time, it appears people are used to it, and they've gotten with the program - no more disses but praises for the mother of one.
Fans filled the comment section with positive vibes with words like, "You're so cute," "Woah," "You're so beautiful." Even Simon Huck admitted it's a treat when Khloe posts pictures.
Article continues below advertisement
The Fullest Pout Ever
"I rarely post in real-time... took this months ago," Khloe wrote alongside the mirror selfie on Feb. 25. The picture has many highlights, from her mock neck bodycon grey dress to the leopard print brown framed sunshades she props on her blonde hair. Khloe packs it in a neat bun to draw attention to her dramatically made-up face and nude lipstick.
She adorns her ears with bold gold hoops while her eyes glow behind sunset lids and dark cat-eye winged liners. Khloe's matching mini purse (a Kelly Hermes) sits on her countertop as she flashes her long red acrylic nails in the mirror. Marilyn Monroe's portrait photobombs in the background.
Side Profile Dressed In Chanel
Khloe's Feb. 2 picture about Crowns on a Heavy Head features the same neat updo bun and bold gold hoop earrings aesthetic. More so, she's notably sporting the same shade of red acrylic nails as in her recent post. However, this time, she shared a side profile flaunting her slender neck framed with the Chanel earring. She wore a bodycon sleeveless brown jumpsuit accentuating her toned curves against a greenery background.
Article continues below advertisement
New Aesthetic
Khloe loved the aesthetic so much she added a full body picture to her Instagram feed for all to see. The form-fitting chocolate brown jumpsuit is part of her older sister Kim Kardashian's leisurewear SKIMS collection. Khloe paired her look with a thin chain diamond heart pendant necklace and Ombre brown pointed toe stilettoes. The square neckline outfit hung low, exposing her ample bosoms as she pouted at the camera.
Letting Her Hair Down
Khloe let her hair down in full curly waves while flaunting her giant diamond ring to remind fans that there are no Diamonds without Pressure. The reality TV wore a ruched midi chocolate brown dress. It appears that's her new favorite color alongside the bold statement earrings. It's a subtle shade to her dramatic life even though she's done with the drama.