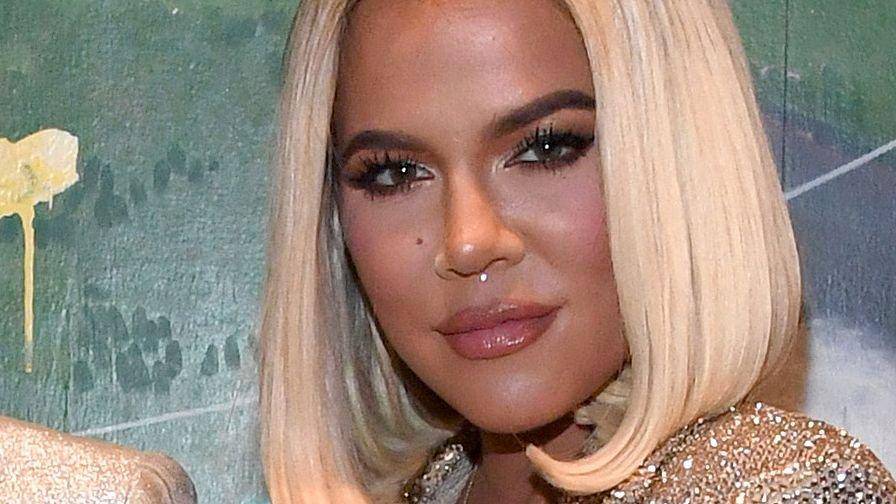 Khloe Kardashian Squats Deep In 'Good American' Spandex
Khloe Kardashian delivered one heck of a mean squat while showing off both her ripped body and her 'Good American' clothing line last year. The 37-year-old reality star and designer has been busy promoting denims from her best-selling apparel brand, but it was gym vibes galore back in 2021 as she posed for a quick, mid-workout selfie.
Khloe had gone Barbie style in a hot pink spandex look, also throwing in a little matching Nike from her footwear on Instagram. Check it out below.
Article continues below advertisement
Showing Her Good American Side
Scroll for the photo. Khloe makes fresh headlines for flaunting her sculpted frame and seemingly losing weight amid her recent split from NBA player Tristan Thompson. The mom of one posed crouched down and looking fierce as she wore skintight and bright leggings, with a co-ord sports bra offsetting the pants, plus the star's golden tan.
Khloe also pouted as she wore her blonde locks up in a ponytail, with statement shades and a long manicure adding signature glam. More after the photo.
Article continues below advertisement
See More Photos Below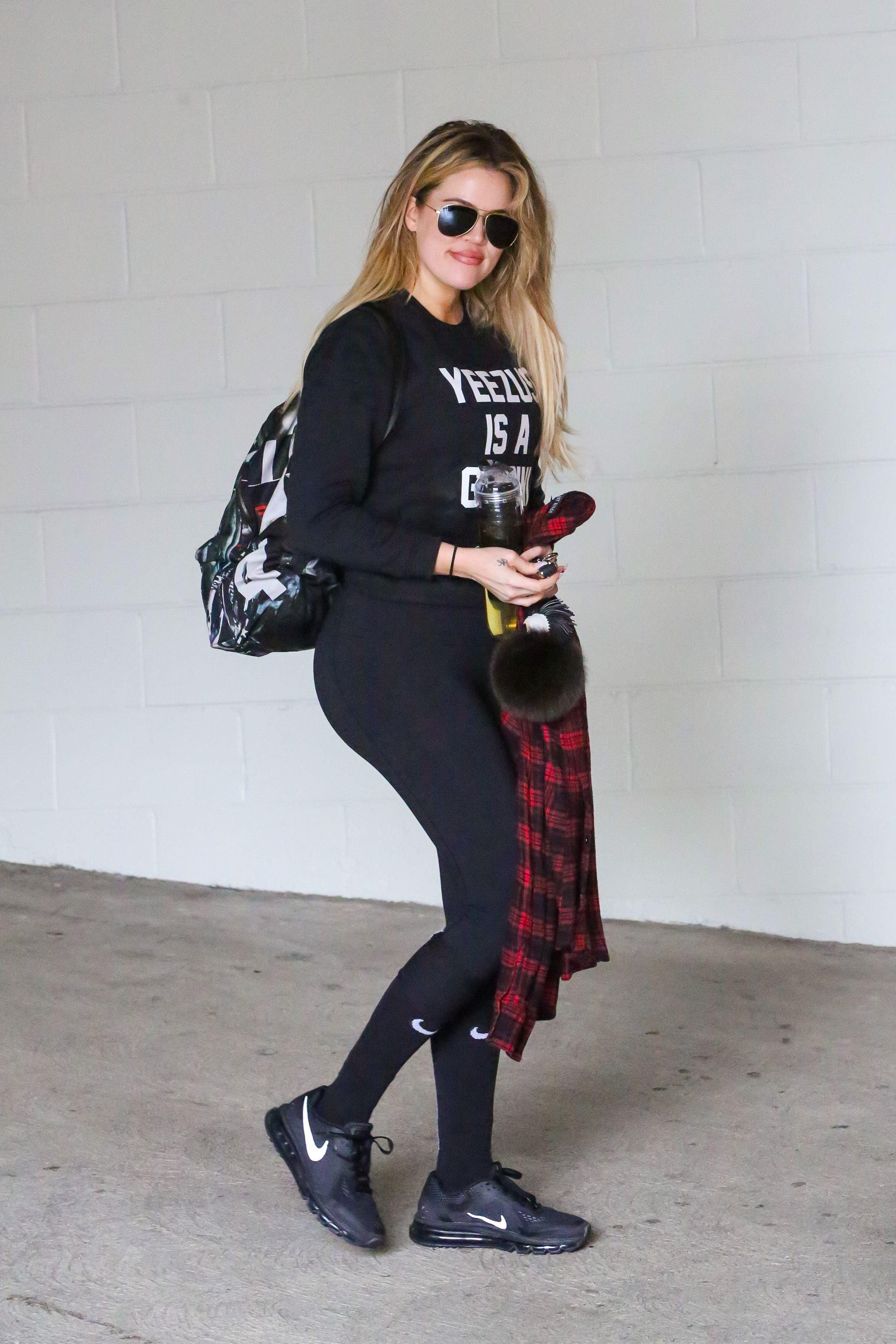 Khloe quickly raked in likes, with fans calling her an "underrated beauty." The E! star, now migrating over to Hulu for her family's new show, has since updated topless in only Good American jeans - her brand is also retailing everything from swimwear to size-inclusive swimwear as it expands. In 2021, 24-year-old sister Kylie Jenner also dove into swimwear, launching her Kylie Swim brand.
Knows Her Branding
Khloe, who has been open about her own weight struggles, also appears to have tapped right into the body-positive movement, now gaining ground. Speaking to Elle about her 2016-founded brand, she said:
"It's important to me, no matter what size I am or weight I am, to feel beautiful. Even at my biggest I was rocking body con dresses, and you couldn't tell me twice. That's what I think Good American is."
Article continues below advertisement
Not Just Size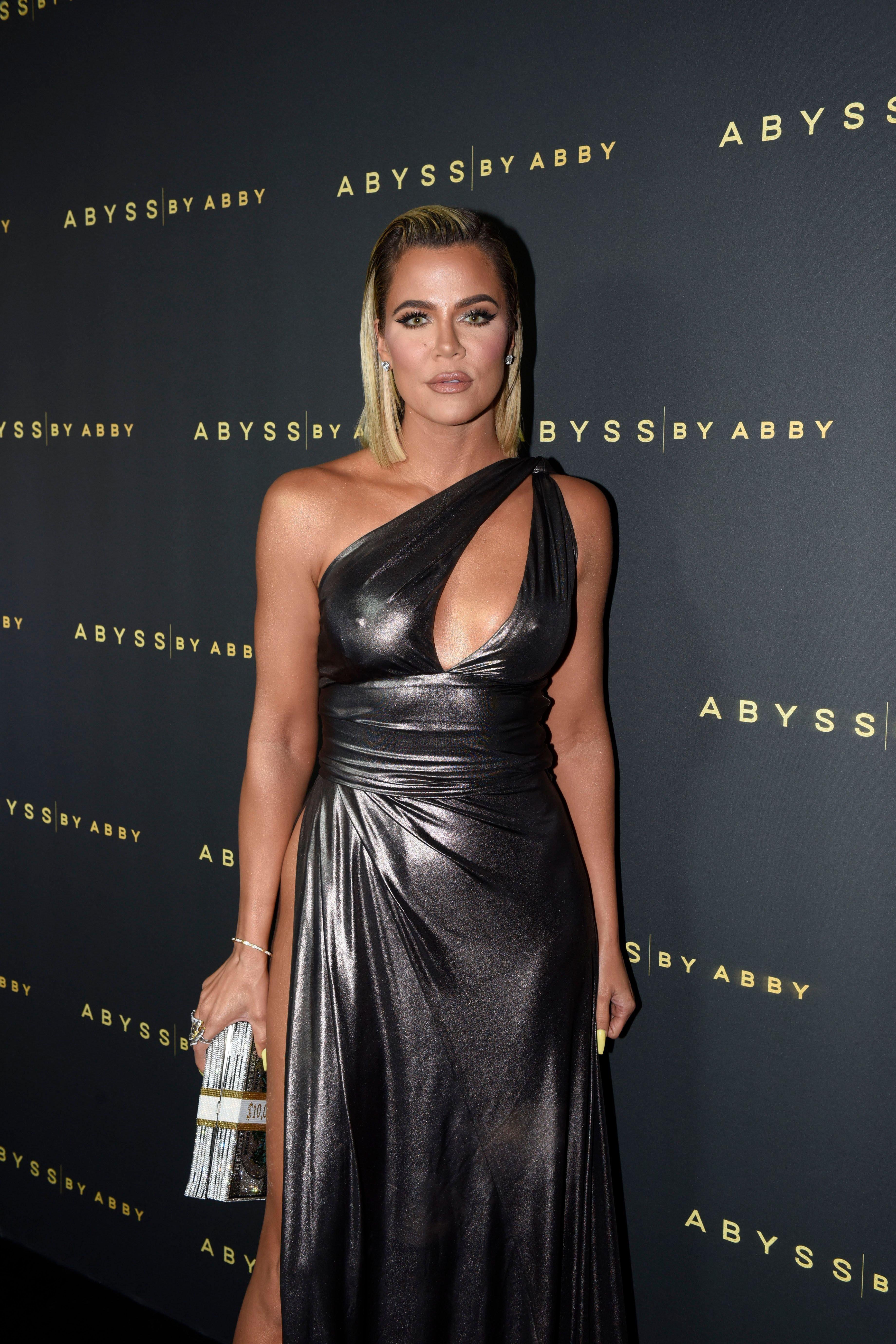 The fitness queen continued: "It's about women of individuality and diversity, but also about being comfortable in yourself. That's what we're trying to promote. It's not about fitting into a size two, and that's what makes you beautiful." Khloe wants "people to be healthy and love who they are and be in control of your life. But that doesn't mean you have to be a size six."
All The Single Ladies
Khloe is single again after baby daddy Tristan's latest cheating scandal, one seeing him admit to fathering a child while still with Khloe. The former couple shares 2018-born daughter True Thompson.