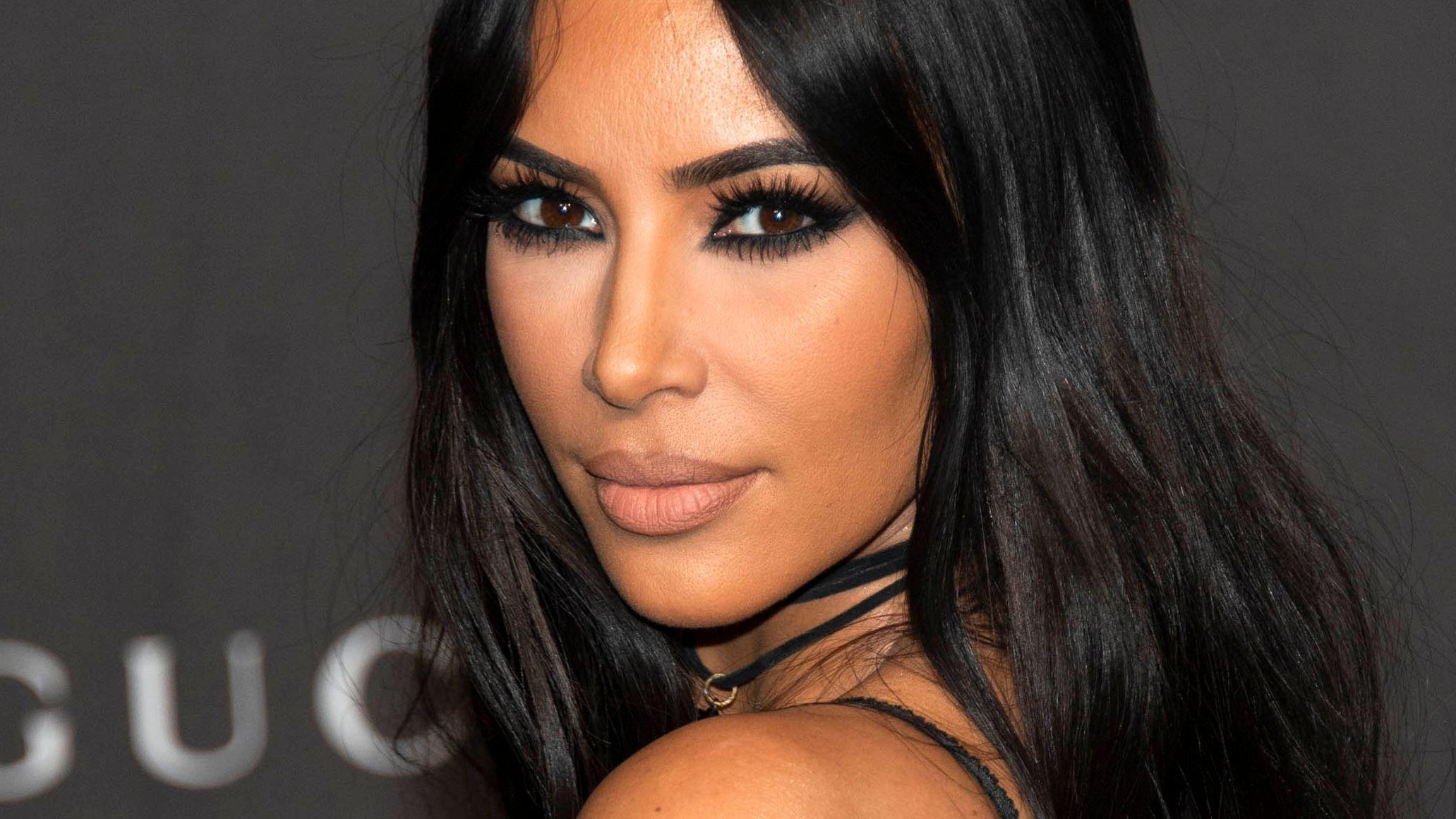 Kim Kardashian Unbuttoned In Prada Street-Walk
Kim Kardashian is walking around the streets of Milan in an unbuttoned and eye-popping look as she finally ditches the carousel of Balenciaga and shouts out another brand. The 41-year-old makeup mogul is currently front-page news for attending Milan Fashion Week, where the looks were edgy and somewhat controversial - not everyone is proving a fan of Kim's boiler suit. Photos of the E! star are now circulating the internet as she dons a Prada getup - check it out below.
Article continues below advertisement
Eye-Popping In Prada Boiler Suit
Scroll for the photos. Kim has jetted out to Italy for the annual fashion event. The KKW Beauty founder was photographed on city streets in Milan as she donned two statement getups - one saw the mom of four in a mustard-yellow and unbuttoned baggy boiler suit revealing a plunging and black Prada bralette beneath, something she paired with high heels and statement dark shades. The billionaire opted for slicked-back hair, also flaunting her plump pout.
See More Photos Below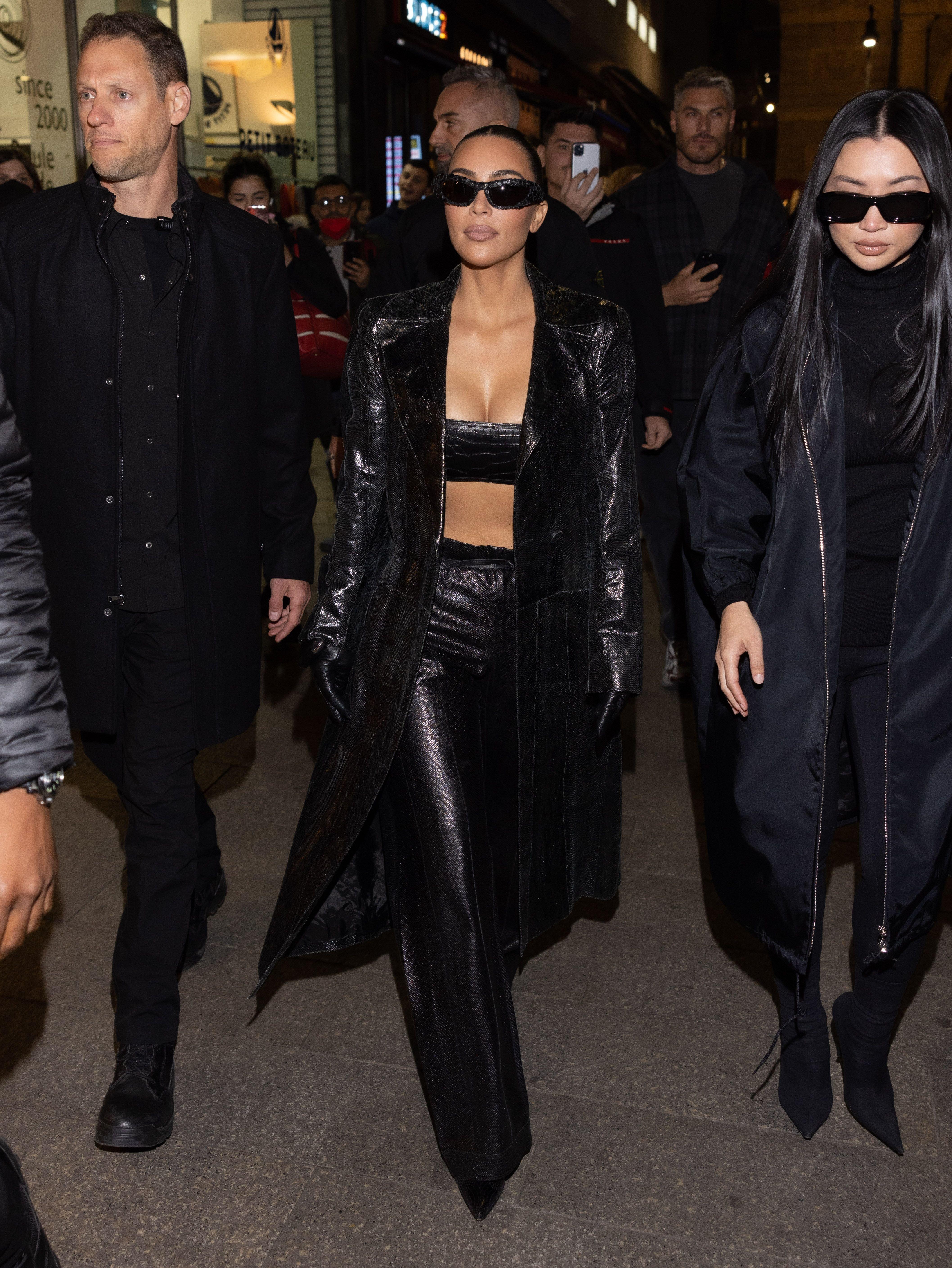 An all-shiny black and leather one-piece was next as Kim continued her own fashion show - fans were, however, quick to suggest the reality star was copying Julia Fox's looks - Julia made headlines for dating 44-year-old ex to Kim, Kanye West, before abruptly splitting up.
Article continues below advertisement
Excited To Be 'Back In The Mix'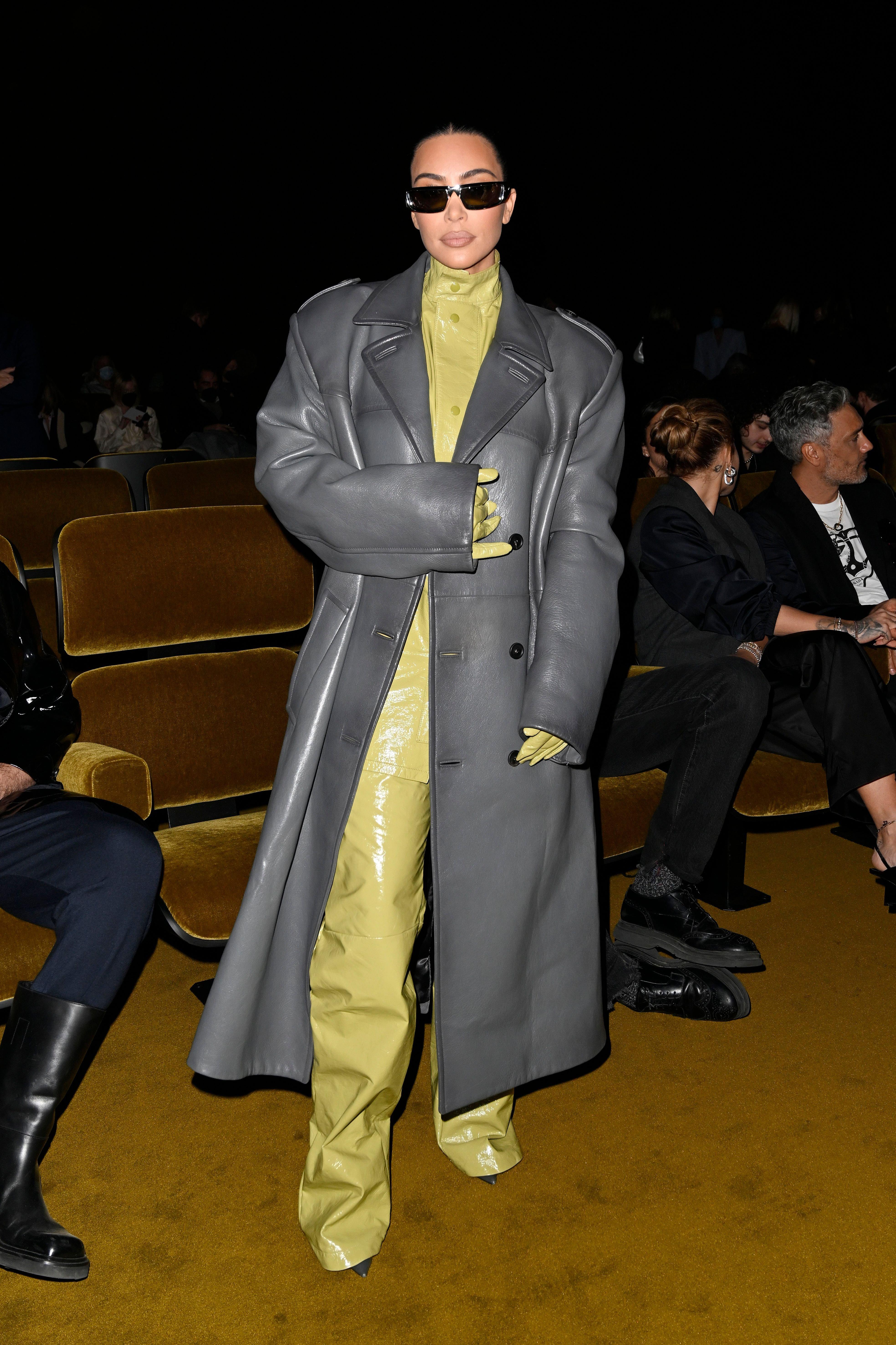 Kim has been staying home over COVID - sister Khloe had the virus - but the star has opened up on happily being out and about again as lockdown measures ease. In December 2021, she stated:
"I don't feel overwhelmed. I feel excited to be back in the mix although I definitely loved taking all of that time off." Kim added: "I honestly think it was really good for my soul to have this time to recalibrate, to have this moment of rebirth. I try to look at everything as positively as possible, even when the whole world is falling apart and we're all worried about our loved ones. But I'm excited that things are getting back to normal."
Hitting $1.8 Billion
The latest sees Kim in the news for her net worth sky-rocketing - she's now worth $1.8 billion thanks to best-selling brands KKW Beauty and SKIMS. She and her family have also migrated over to Hulu after the end of Keeping Up With The Kardashians - "I'm excited. It's coming out on Hulu. TV has been my life for so long, and it's fun, but you realize maybe it shouldn't be all your life," Kim added.