NBA Rumors: Zion Williamson To Nets, Ben Simmons To Pelicans In Proposed Blockbuster Trade
The Brooklyn Nets were caught off guard when All-Star shooting guard James Harden demanded a trade before the 2022 NBA trade deadline. After informing GM Sean Marks and team owner Joe Tsai about his desire to leave, the Nets decided to trade Harden and Paul Millsap to the Philadelphia 76ers in exchange for Ben Simmons, Seth Curry, Andre Drummond, and two future first-round picks. The deal came with a huge risk for the Nets since Simmons is yet to play a single game in the 2021-22 NBA season.
Article continues below advertisement
Ben Simmons-For-Zion Williamson Trade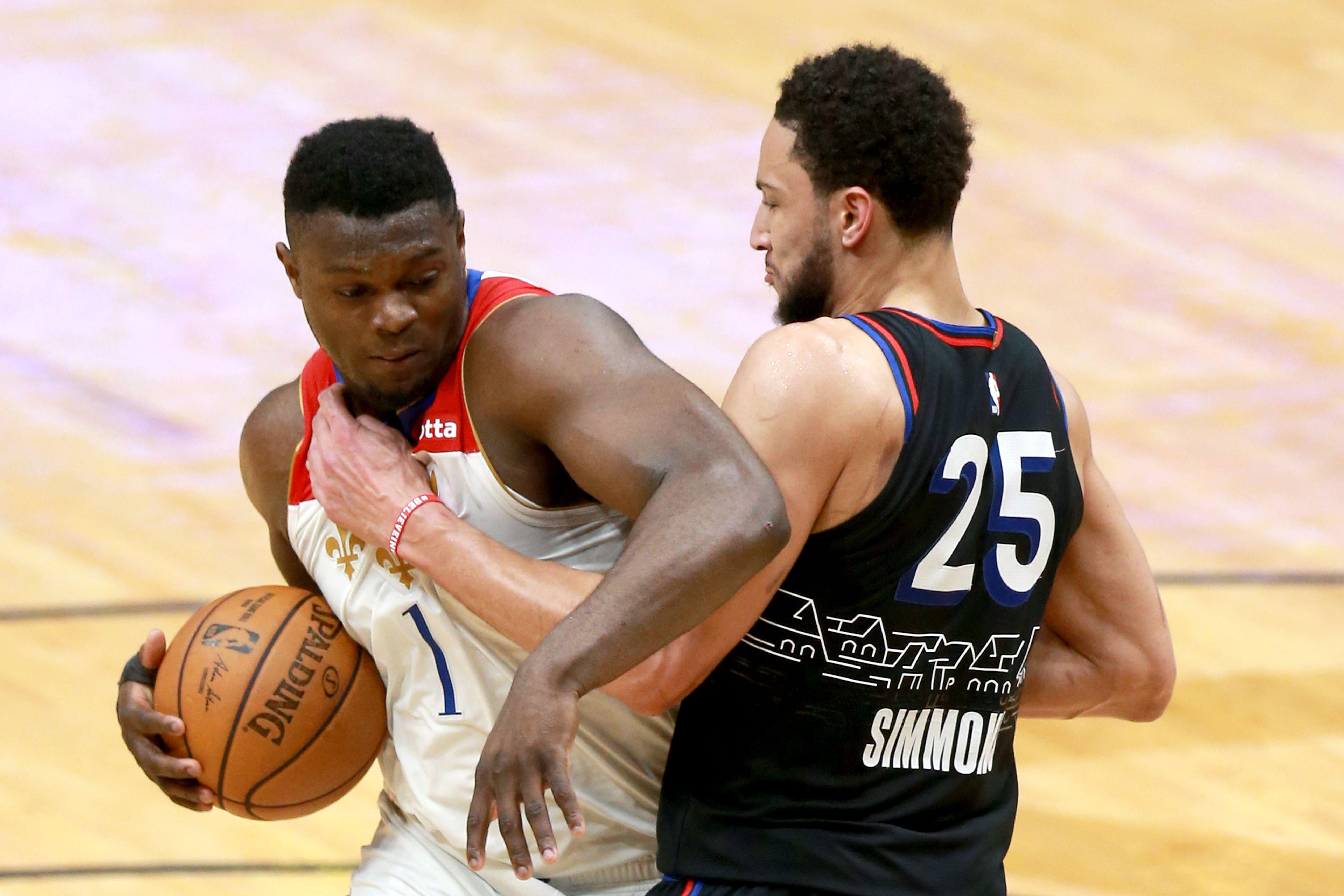 If they struggle in the 2022 NBA Playoffs, some believe that the Nets could explore moving Simmons again next summer. One of the most intriguing trade partners for the Nets in the potential deal involving Simmons is the New Orleans Pelicans. On Twitter, Fletcher Mackel of WDSU New Orleans came up with a hypothetical blockbuster trade idea that would enable the Nets to swap Simmons for Pelicans superstar Zion Williamson.
In the proposed trade scenario, the Nets would be sending Simmons to the Pelicans in exchange for a trade package that includes Williamson, Devonte' Graham, and Garrett Temple.
Will Pelicans Trade Zion Williamson?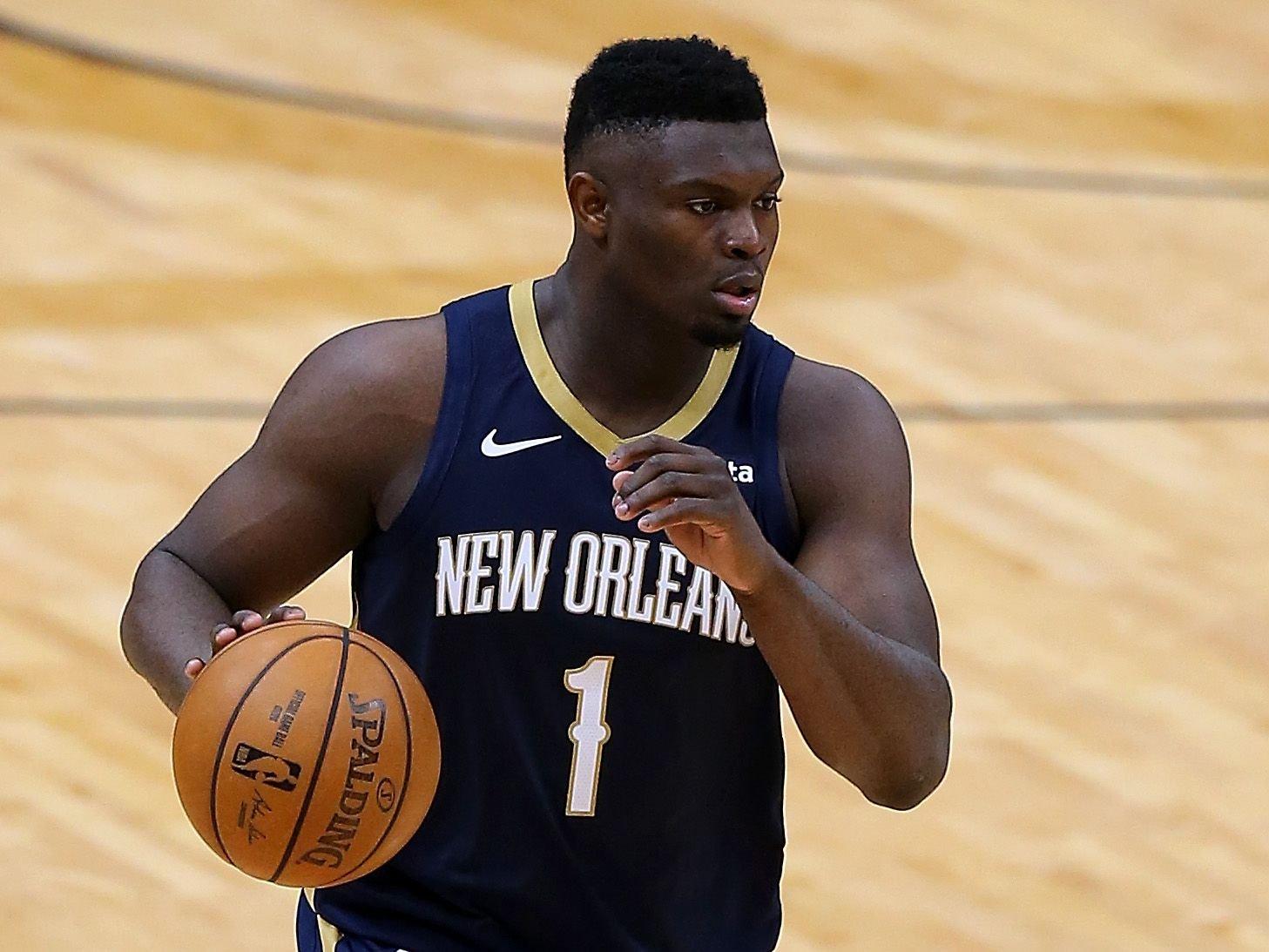 Though the Pelicans haven't shown any indication that they are planning to move him, a trade featuring Williamson has a possibility of happening in the 2022 NBA offseason. Since the 2021 NBA offseason, rumors have been swirling around Williamson and his unhappiness with the Pelicans. Despite their recent efforts to improve their roster around him, Williamson doesn't seem thrilled with staying with the Pelicans anymore which was proven by his decision not to immediately contact CJ McCollum when he was sent to New Orleans before the 2022 NBA trade deadline.
Article continues below advertisement
Why The Pelicans Would Make The Trade?
The proposed blockbuster deal with the Nets would make a lot of sense for the Pelicans, especially if Williamson expresses his desire to leave and start a new journey somewhere else. Instead of keeping a disgruntled superstar on their roster, the suggested trade would allow the Pelicans to turn Williamson into another young All-Star in Simmons and a talented point guard in Graham. Simmons and Graham could join forces with McCollum, Brandon Ingram, Jonas Valanciunas, and Herbert Jones and form the core of the next title-contending team that the Pelicans would try to build in New Orleans.
Zion Williamson Forms New Nets' 'Big 3' With Kyrie Irving & Kevin Durant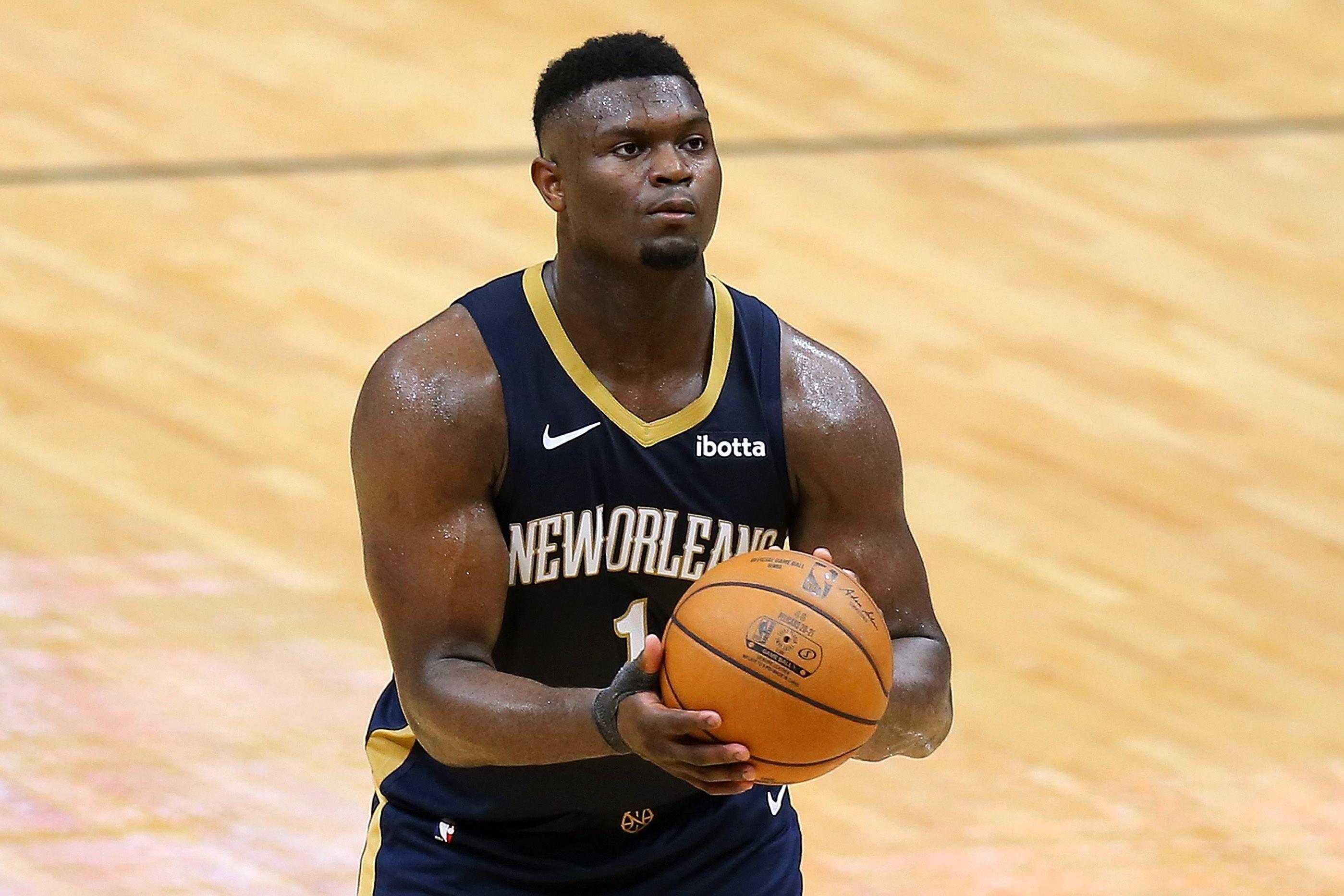 Swapping Simmons for Williamson would also be a risky move for the Nets. Like Simmons, Williamson is also yet to make his debut in the 2021-22 NBA season as he's still recovering from an injury. However, replacing Simmons with a healthy Williamson would undoubtedly make the Nets a more competitive team in the Eastern Conference.
Williamson would give the Nets a very reliable third-scoring option behind Durant and Irving, as well as a great rebounder, on-court facilitator, and defender. It would still take time for Williamson to familiarize himself with Coach Steve Nash's offensive scheme but once he builds good chemistry with Durant and Irving, the Nets could form a formidable "Big 3" next season.