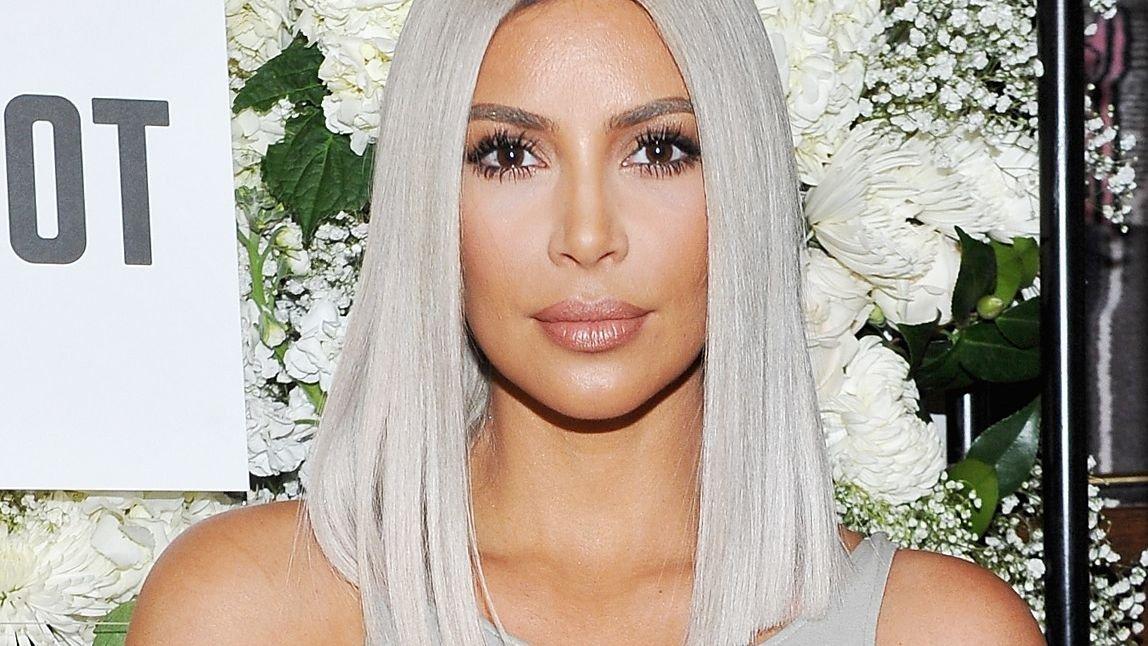 Kim Kardashian Flaunts 24-Inch Waist In Skintight Balenciaga
Kim Kardashian and her famous, 24-inch waist were on show and giving a giant nod to Balenciaga recently. The 41-year-old makeup mogul spent months building up buzz as she repeatedly wore the luxury Spanish label - fans thinking Kim might have a brand deal coming up were right, although Kim definitely took her time making it official.
On February 1, Kim updated her Instagram to confirm she is Balenciaga's new face, and the look came complete with a skintight finish and the E! star flaunting her super-tiny waist. Check it out below.
Article continues below advertisement
Balenciaga, Baby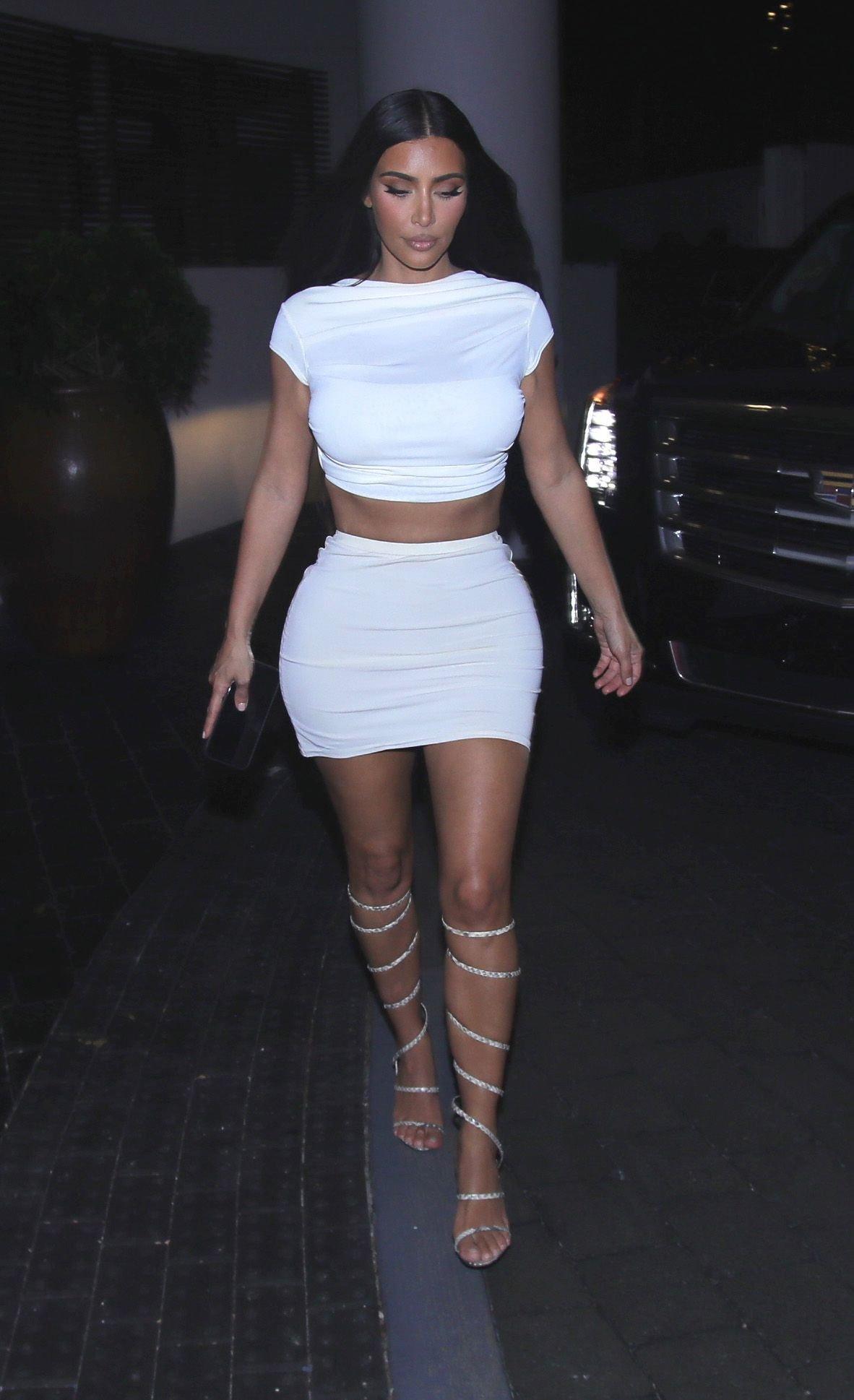 Scroll for the photo marking the start of a deal likely worth millions. Kim, who rarely lends her name to brands these days - she's seemingly too busy running her own - had posed for a classic selfie while indoors and looking glam. The SKIMS founder was on a comfy cream couch, sending out sass and direct eye contact as she wore a super-clingy black bodysuit, one hugging her every curve.
Kim highlighted her hourglass silhouette, also wearing spiked and futuristic black heels while holding up a smartphone as if to snap a selfie. She wore her hair in a ponytail braid, posing by a bright, lime-green purse.
See More Photos Below
Meanwhile, a swipe right showed Balenciaga's Instagram, with Kim on the feed. The mom of four took to her caption, writing: "B A L E N C I A G AThank you @balenciaga@demna always!!!! 💫🖤"
Balenciaga is also using another prominent face for its promos this year - "Peaches" singer Justin Bieber is signed to the label. Much of late 2021 and early 2022 saw Kim stepping out in statement looks from the designer - she also wore Balenciaga in her headline-making Met Gala appearance, one seeing her face completely covered up.
Article continues below advertisement
Says Designers Take Risks With Her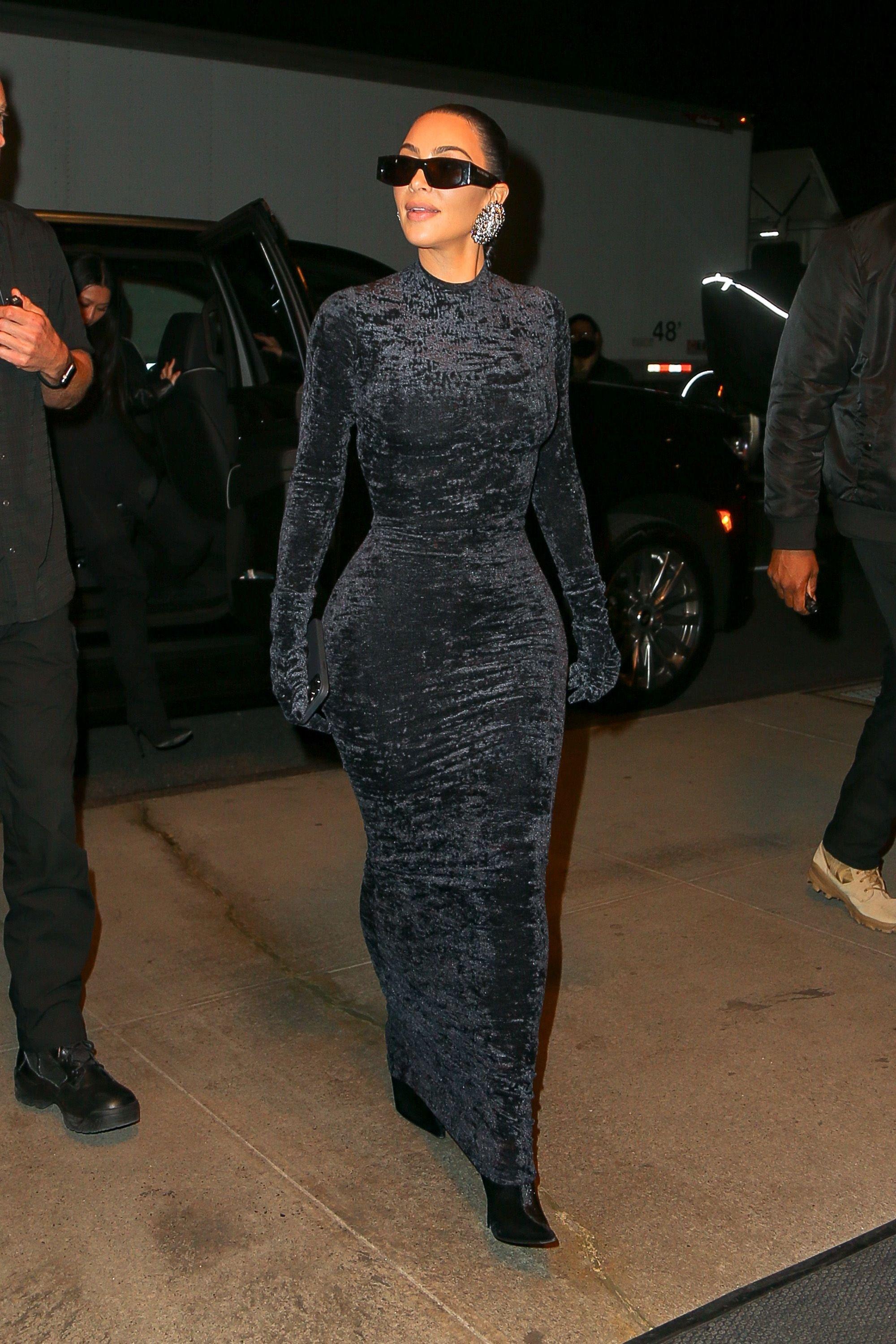 Kim is known for her bestie status with high-profile designers. Donatella Versace, who's a regular on her Instagram and was close to Thierry Mugler before his recent passing. "My model type is not your typical model body type. It's exciting that I feel designers are seeing different body shapes and styles and willing to take that risk," Kim said back in 2015.
SKIMS And KKW Beauty
The latest sees Kardashian in the news for being worth $1.8 billion. This comes as her net worth from her KKW Beauty and SKIMS brands sky-rockets. For more, give Kim's Instagram a follow.