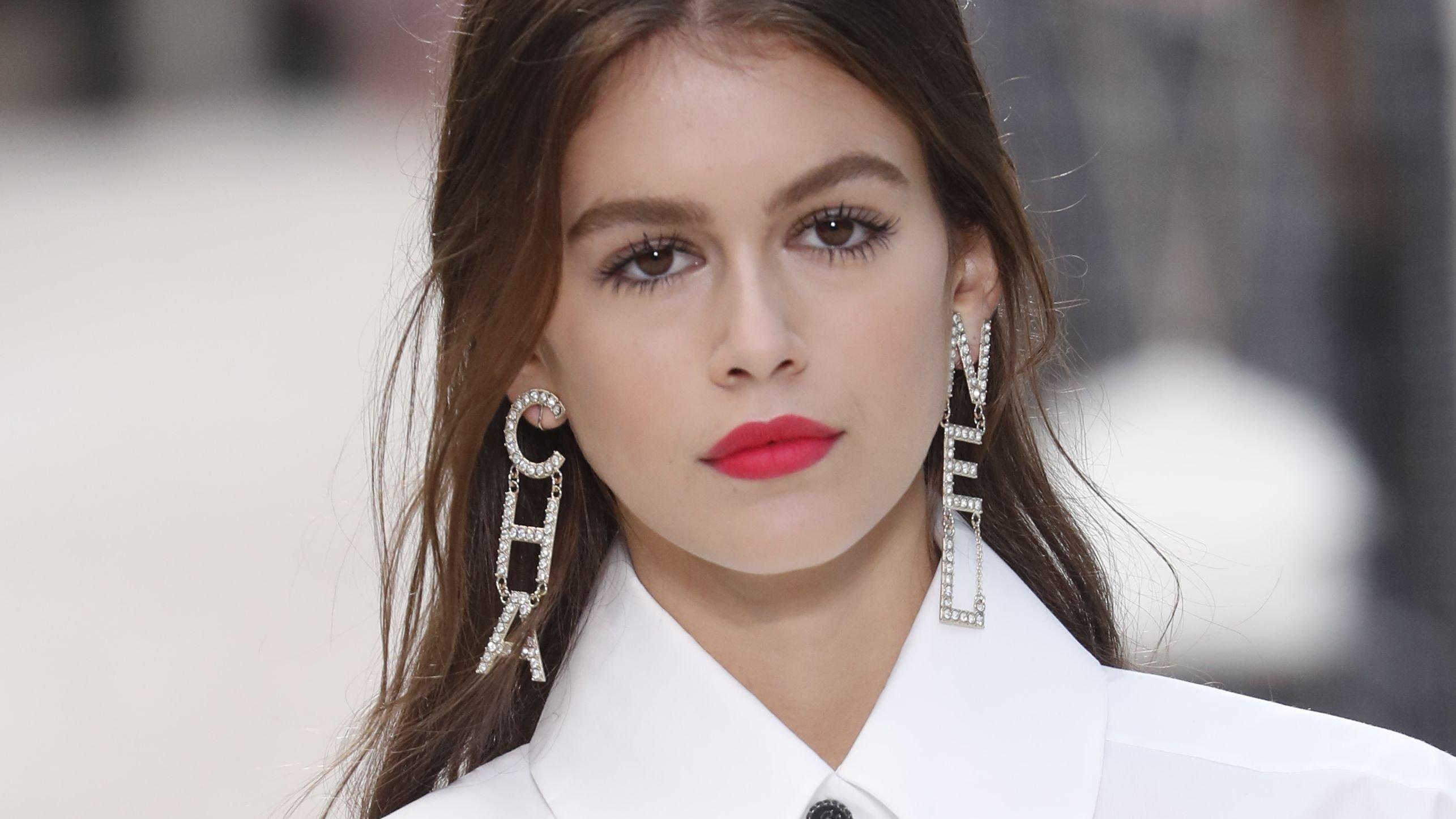 Kaia Gerber Arches Back In Calvin Klein
Kaia Gerber stunned while arching her back in skimpy Calvin Klein underwear - and earning herself some cash - last year. The 20-year-old supermodel and daughter to Cindy Crawford joins E! star Kendall Jenner in fronting the American fashion giant, and it was major '90s CK vibes on her Instagram in March 2021 as a photo went edgy and bold.
Kaia was joining the #MyCalvins campaign as she posed in her black underwear, employing a hashtag also used by former CK promo face and singer Justin Bieber. Check it out below.
Article continues below advertisement
Stuns In Calvin Klein Underwear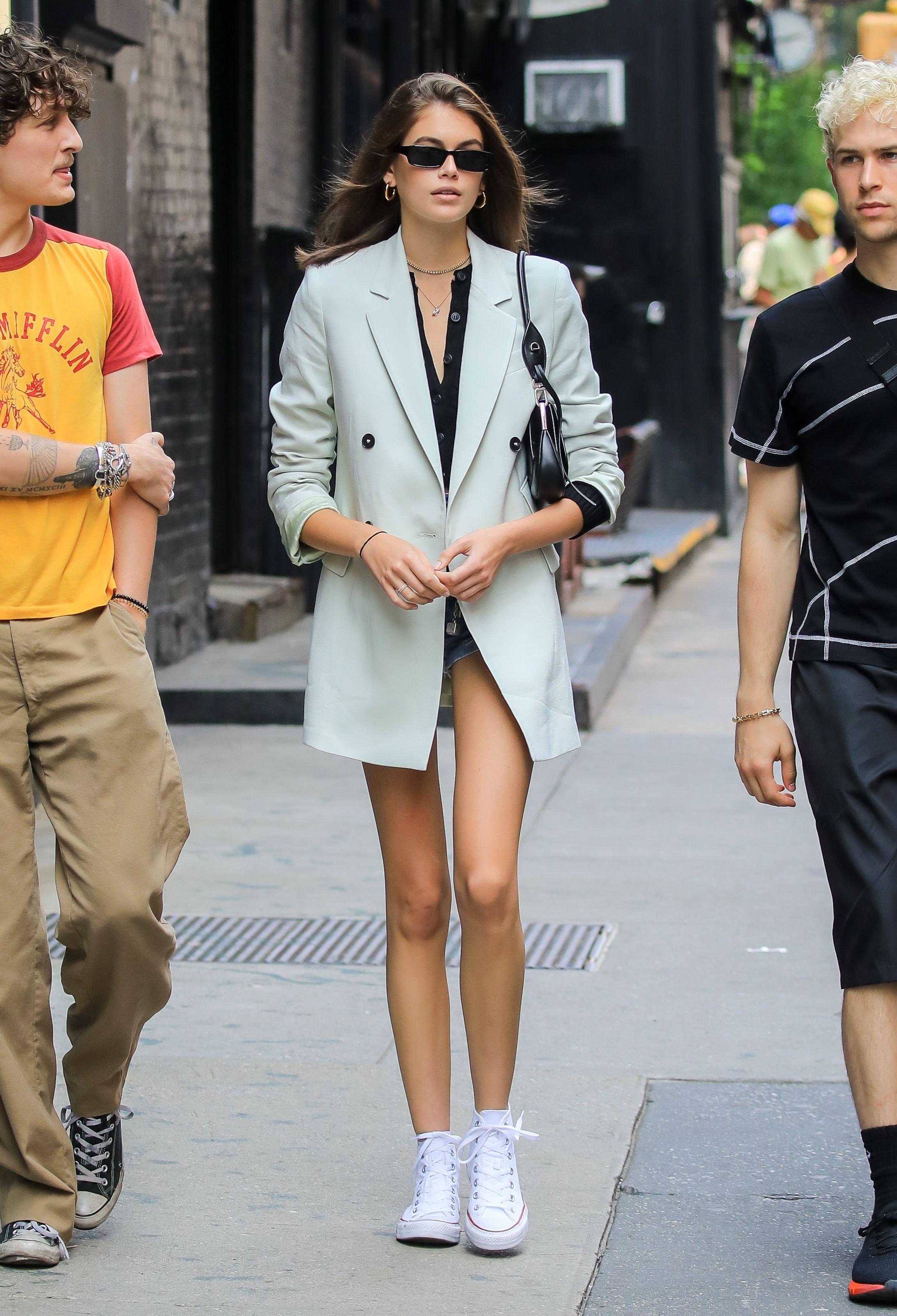 Scroll for the snap. Kaia, who also fronts fragrances for Marc Jacobs, had posed indoors and backed by a glossy and golden wall. The L.A. native was all golden tan and smooth skin as she arched her toned back in the strappy bra - she paired the minimalist upper with matching thong briefs, also showing off her tiny tattoos.
Kaia made sure fans got direct eye contact, also sporting her signature chopping bob in soft waves. Warming blush and defined brows accentuated her features. #MyCALVINS accompanied the photo via a caption, as did a tag shouting out Calvin Klein.
See More Photos Below
Kaia gained over 400,000 likes for her post, one offering a white sports bra and tan jeans look with a swipe right. The ex to Pete Davidson has since posted with a 2022 CK undies shot, this one showing her hanging out on a circular cream chair and wearing only her sports bra, briefs, and a pair of blue socks.
Article continues below advertisement
Dishing Her Secrets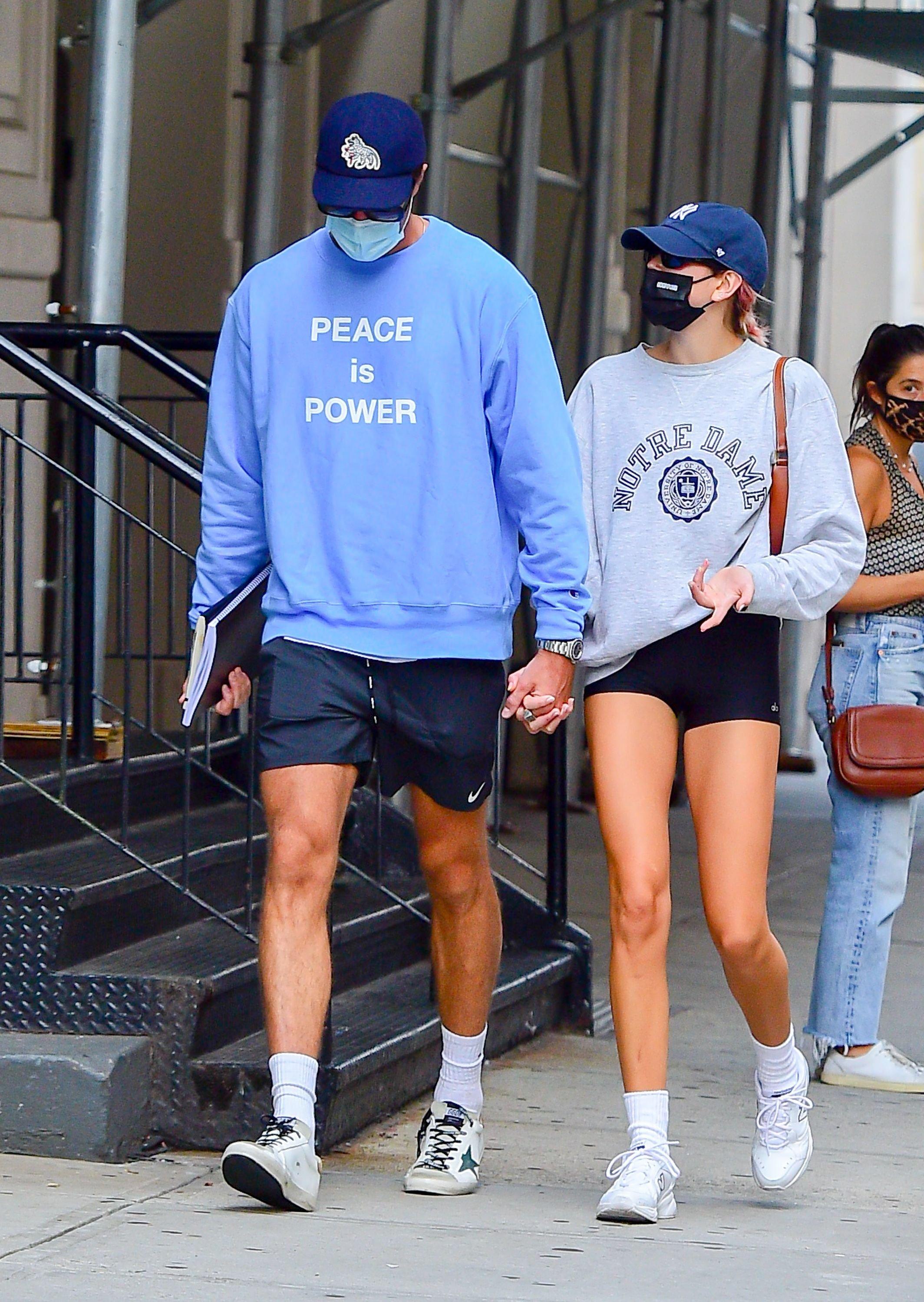 Kaia is an open book. The brunette beauty has also been opening up on the secrets behind her good looks - while not everyone can grab mom Cindy's jeans, there is one leaf you can take out of Kaia's book.
"I'll turn in as early as I can. I don't sleep well when I'm traveling, so there's nothing I like more than getting in my own bed. When I started modeling, my mom always said, "You're gonna dream about getting in bed early." I didn't believe her, but after my first fashion month now I do," she told Harper's Bazaar.
Racking Up Followers
Kaia's Instagram has a way to go before reaching the 219 million following seen with fellow CK face Kendall Jenner, but Kaia has her fans. 7.5 million are subscribed to the model's account. For more, hit subscribe on her feed.