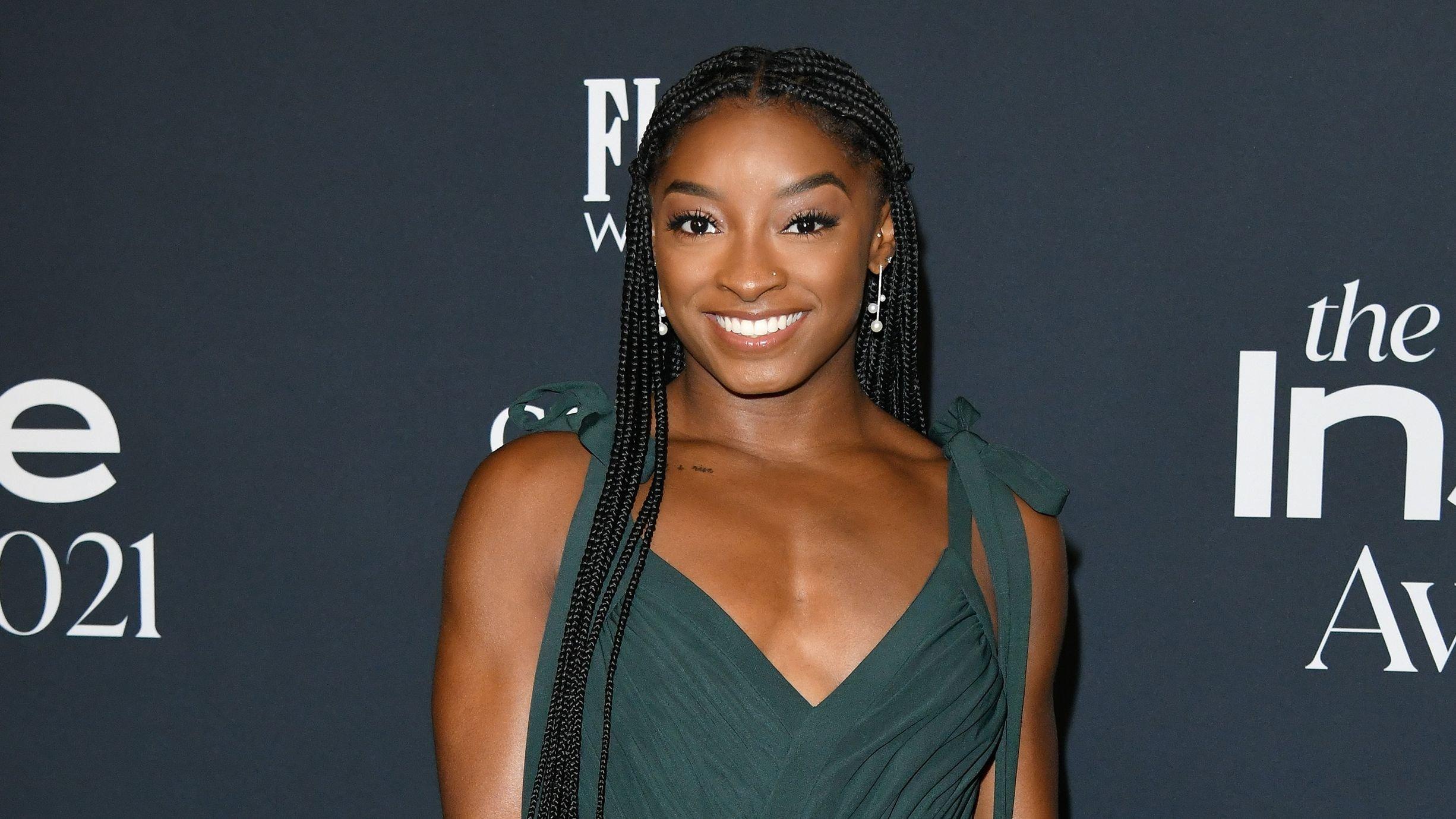 Simone Biles In Cutout Mini Dress Wakes Up In Vegas
Four-time Olympic Gold Medalist Simone Biles engaged her longtime boo Texan Football player Jonathan Owens earlier this week. If you've been following their romance, the news wouldn't surprise you as the couple is very public about their love. Before the surprise engagement (well, surprising to Simone), they went to Vegas on a short getaway, and we can't help but swoon over Simone's fashion during that trip.
Article continues below advertisement
Waking Up In Vegas
24-year-old Simone stunned in a shimmery orange cutout mini dress. The multi-cuts in front gave the dress an appearance of a two-in-one style - a two-piece and a one-piece. Its top had a single long sleeve on the right while the left hand was without leaving her midriff wide open. The right sleeve connected to Simone's hand formed a bolero-style bomber with a gap between the top's low square neck.
Simone paired her dress with matching orange slippers and dangling earrings while her belly ring shone through the open-cut, highlighting her shredded abs. Simone smiled gleefully at the camera (or the man behind it), not knowing she'd become a fiancé a few days later.
Surprise Engagement To Jonathan Owens
On Tuesday, 15th February, notably the day after Valentine's Day, Simone Biles surprised her 6.9 million Instagram followers with an engagement picture confirming what we've all expected since she started dating Jonathan - our leading USA gymnast is engaged!
In her excitement, Simone, 24, noted it was the "easiest yes" she's ever said, and 3 million followers double-tapped in approval.
THE EASIEST YESI can't wait to spend forever & ever with you, you're everything I dreamed of and more! let's get married FIANCÉ 💍🥺🥲🤎 @jowens_3.
-
Article continues below advertisement
Lots Of Friendly Support
The Gymnastic community was equally excited for their leading lady as other top athletes filled her comment section with positive messages. Nastia Liukin said, "So Freaking Happy," and dropped multiple hearts. Sunisa Lee couldn't believe her eyes (in a good way) as she also spammed the comment section with happy messages, "Stop it RN [right now]," "I'm screaming, so happy!" The man of the hour, Jonathan, 26, also matched her energy, saying, "Ready for forever with you."
A Romantic Proposal
Days later, Simone still can't contain her excitement as she shares a video of the proposal, and by the looks of the comment section, neither can her boo. Jonathan says he's the luckiest man alive.
I can't wait for this new chapter of life with you, I'm honored to be your future wife 🤍 I love you so much Jonathan James Owens!
-