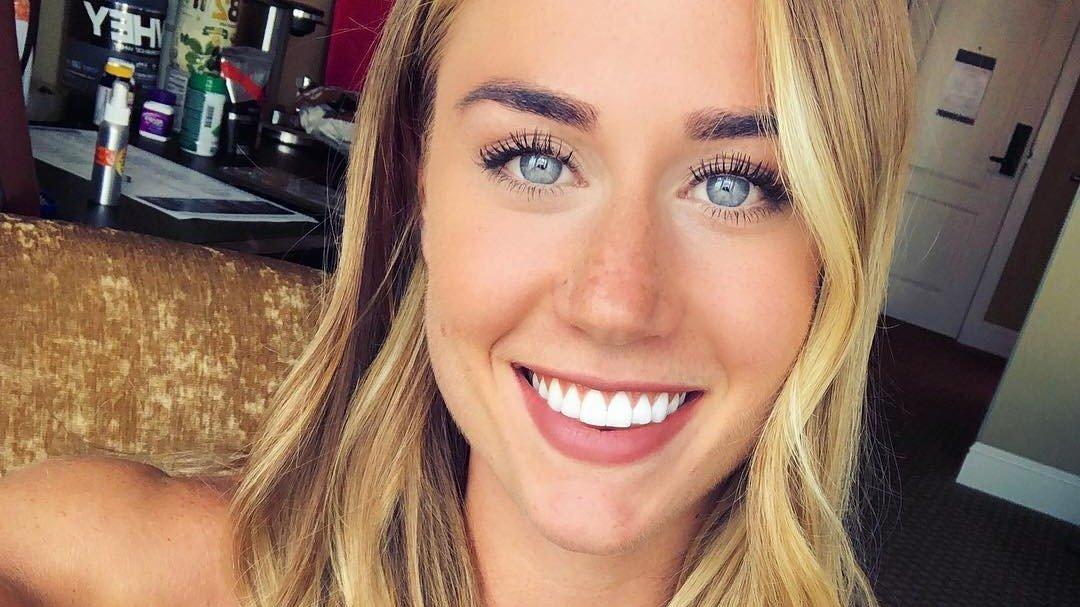 CrossFit Athlete Brooke Wells Flaunts Insane Legs After 7K Run
The Crossfit athlete shared an insane photo showcasing her legs after a 7k trail run and her followers are beyond impressed. Even Brooke herself, who has a gold standard for athleticism, was pretty impressed with her achievement, prompting her to share the pic with her 1.6 million followers on Instagram. The photo gained over 100,000 likes, with fans claiming "leg goals" in the comments.
Scroll down to see the jaw-dropping pic.
Article continues below advertisement
Killer Legs
"When I think of the @crossfitgames being at the Ranch this year, I think of THIS 🥴 7k trail run will forever be ingrained in my head 🥵 Working HARD with this in mind 😈," Brooke captioned the photo above, which was taken during the 2016 CrossFit Games.
In the pic, Brooke can be seen leaning partly on the wall, with her head down as she is catching her breath after the run. She is clutching a bottle of water in one hand, while the other is on her waist. Standing barefoot on the ground, Brooke's legs were visibly tired, swollen, and flushed from the race.
Leg Goals
Fans were awe-struck over the post and were quick to give her kudos in the comment section.
"Wow.. what an inspiration you are, I love the amount of dedication you have ♥️ thank you for sharing your journey 🙌🏻," one fan wrote.
"Jesus this looks like a crime scene. 😳😆🙌🏻 #beastmode"," another follower said.
"Leg goals 😍," another one simply stated the obvious.
Article continues below advertisement
Brooke's Leg/Glute Workout
Those killer legs don't come easy, obviously. Brooke works her muscles hard to ensure her body is fully optimized for competition.
Because the fitness influencer loves to treat her fans, she shared her go-to leg/glute workout too. She posted a series of videos featuring some of her fave leg exercises, which included back squats, kettlebell step-ups, and deadlifts.
Her elbow injury caused mobility issues, so Brooke had to take it easy with the arm workouts during her recovery period. But, she definitely made sure she didn't miss her leg days.
She Can Dance Too
It's not all work and grind for Brooke, though, because she still makes time to have fun. Another leg workout she squeezes in when she's not busy training - dancing on TikTok.
Back in 2020, Brooke showed her moves while dancing to Blinding Lights with her fellow CrossFit athletes. The video project was a collaboration with No Bull for a shoe giveaway, and also to brighten up her followers' feeds.