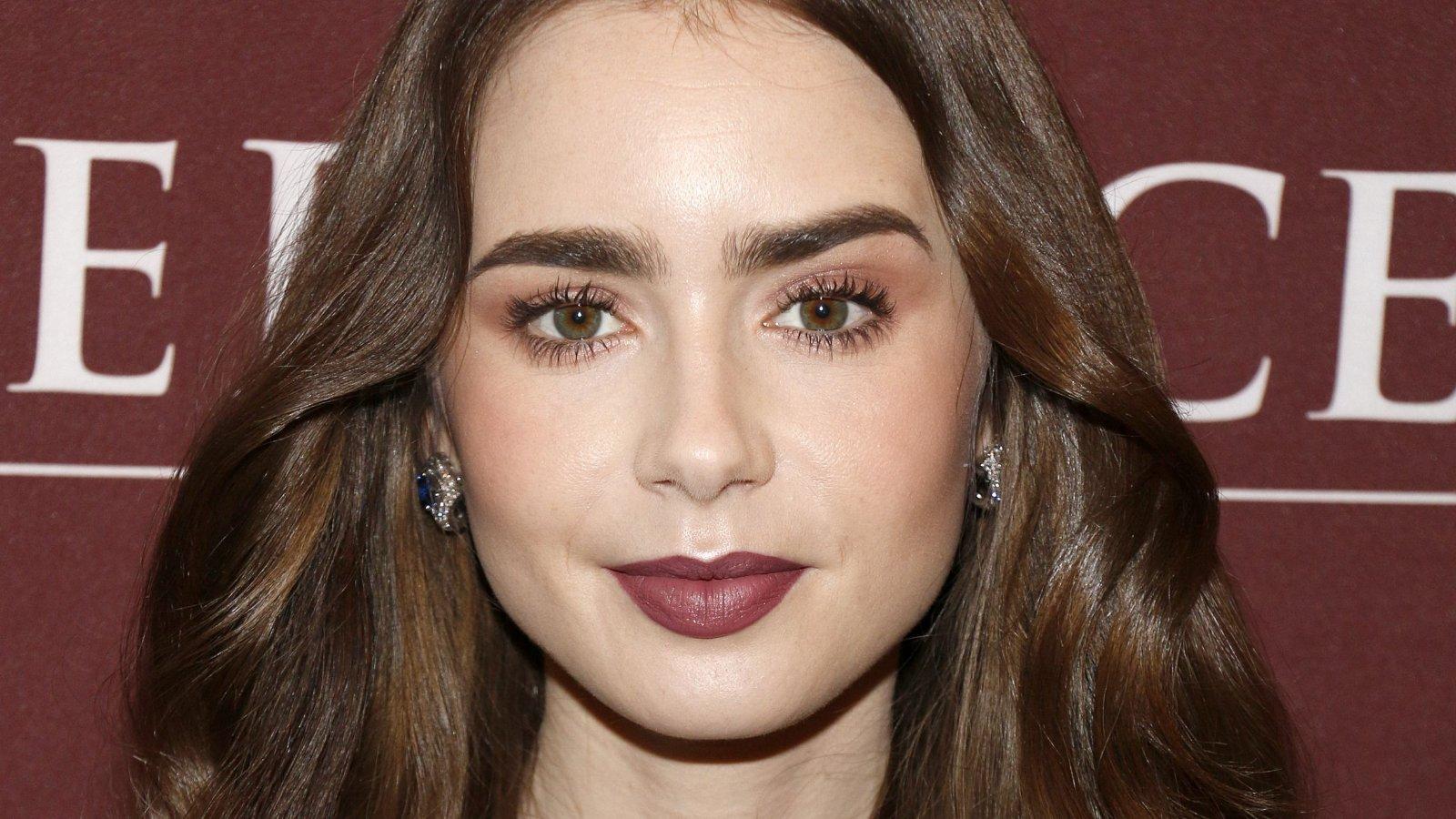 Lily Collins Dazzles In Crop Top On The Floor
Lily Collins shares some of her fashion from Netflix hit tv series Emily in Paris with her 26 million-plus Instagram followers. Lily shared a picture from the cast and crew party showing off her silver bejeweled vest even though she wore nothing underneath. The 32-year-old actress also uses the page as a public diary to share special moments (only handpicked ones) with her devoted fans.
Article continues below advertisement
When The Party Is Over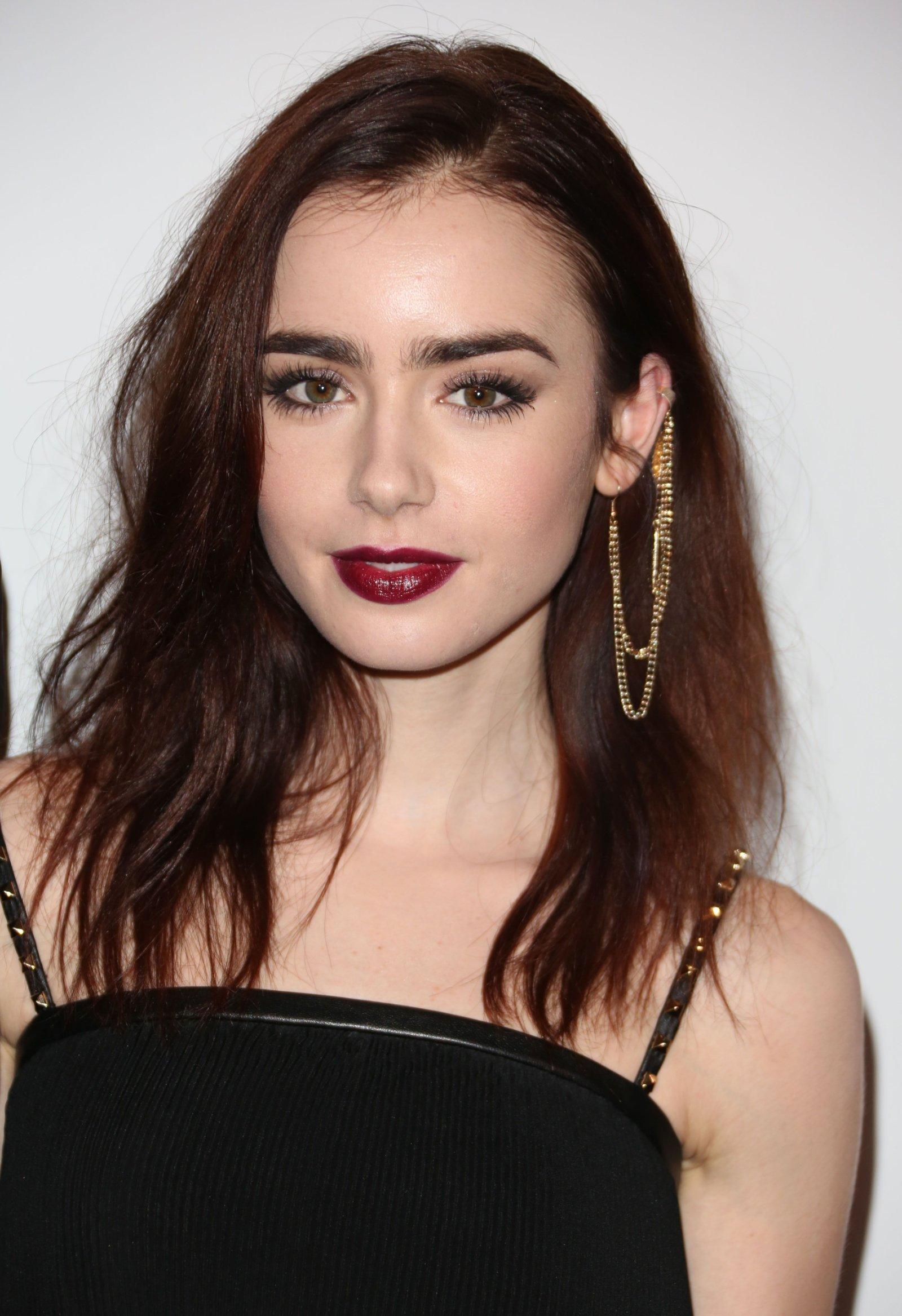 Lily shared a picture showing herself in a butterfly-style crop top lying on the floor. She wore the silver bedazzled vest to the Emily in Paris season finale party and decided to bless fans with a closer look.
The vest has such intricate detailing on the hemlines that you can't peel your eyes away even if you tried. Its parted center exposes Lily's flat abs as she raises her slender arms above her head. Because the right arm covers one half of her face, you can only see the other left side with a carefully winged liner and orange-nude lipstick.
Checking Out For The Weekend
Lily has a way with words, as her 26 million-plus Instagram followers know so well through her pun-filled captions. She shared another picture of herself in a wolf tooth checkered black and white sleeveless blouse.
Then, Lily cheekily captions her post, "Checking out for the weekend," get it? Check as in her top's pattern. Such clever play on words; there's no doubt she's an art school alumnus. The 32-year-old actress pairs her look with a leather micro-mini short and suede black pointed-toe stilettos.
Article continues below advertisement
Emily In Paris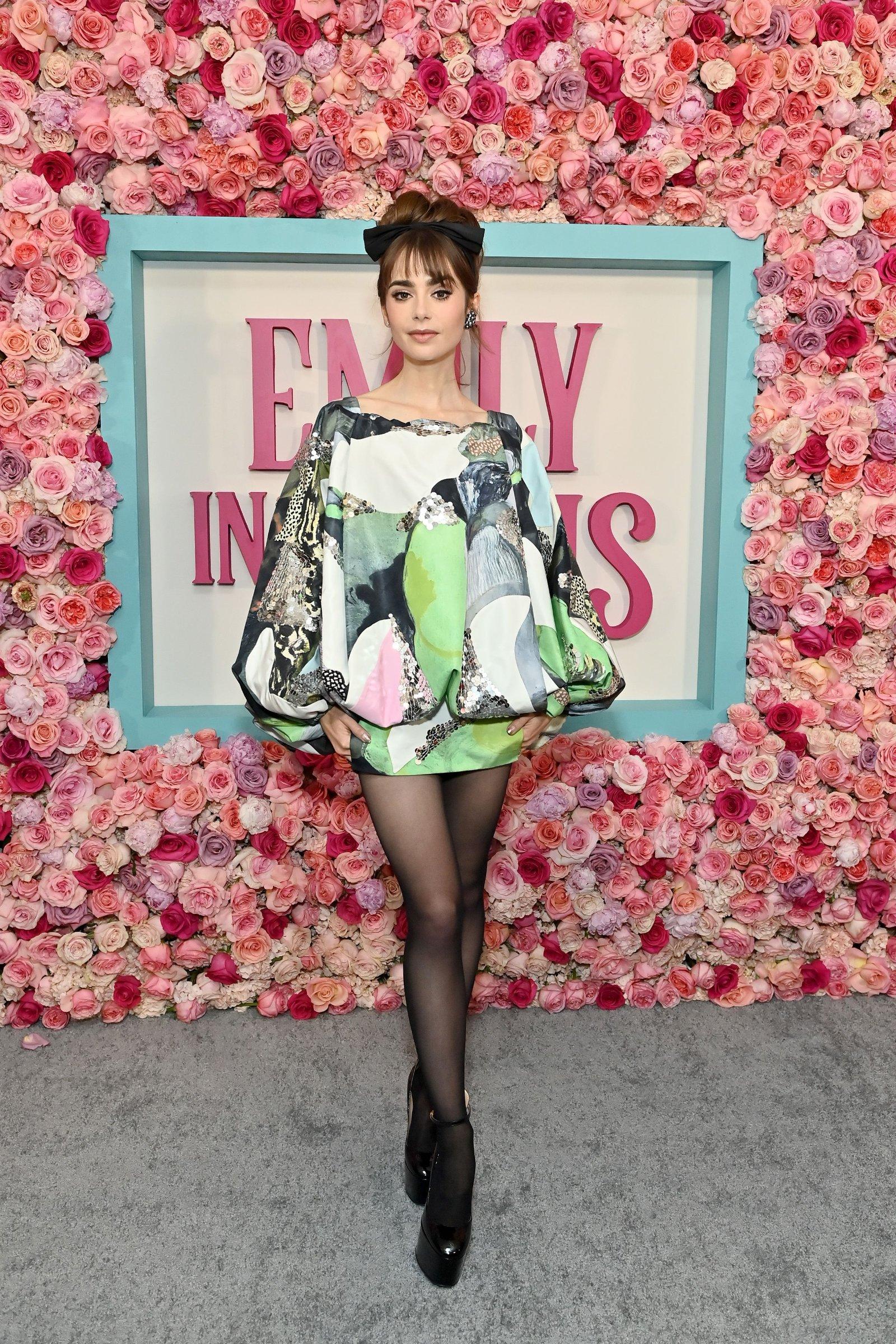 Lily's portrayal of Emily in Netflix's Emily in Paris has received critical acclaim from movie critics worldwide, and the show's a streaming favorite. While the storyline is captivating, Lily as Emily's fashion style is one of the major talking points for viewers. Her casual chic foreign transplant swag suits her slender physique and on-screen personality to a tee. If you thought Lily was phenomenal on the Netflix rom-com, wait till you see her in the upcoming psychological thriller.
Netflix's 'Windfall' Is About To Become Our Next Obsession
Lily would star alongside Jesse Plemons and Jason Segel in Netflix's new series Windfall. Segel plays a thief robbing a tech billionaire and his wife (Plemons and Collins) as the show chronicles life as we know it today - living in a pandemic - but with a twist. Netflix promises some comic relief in between so we won't get overwhelmed.