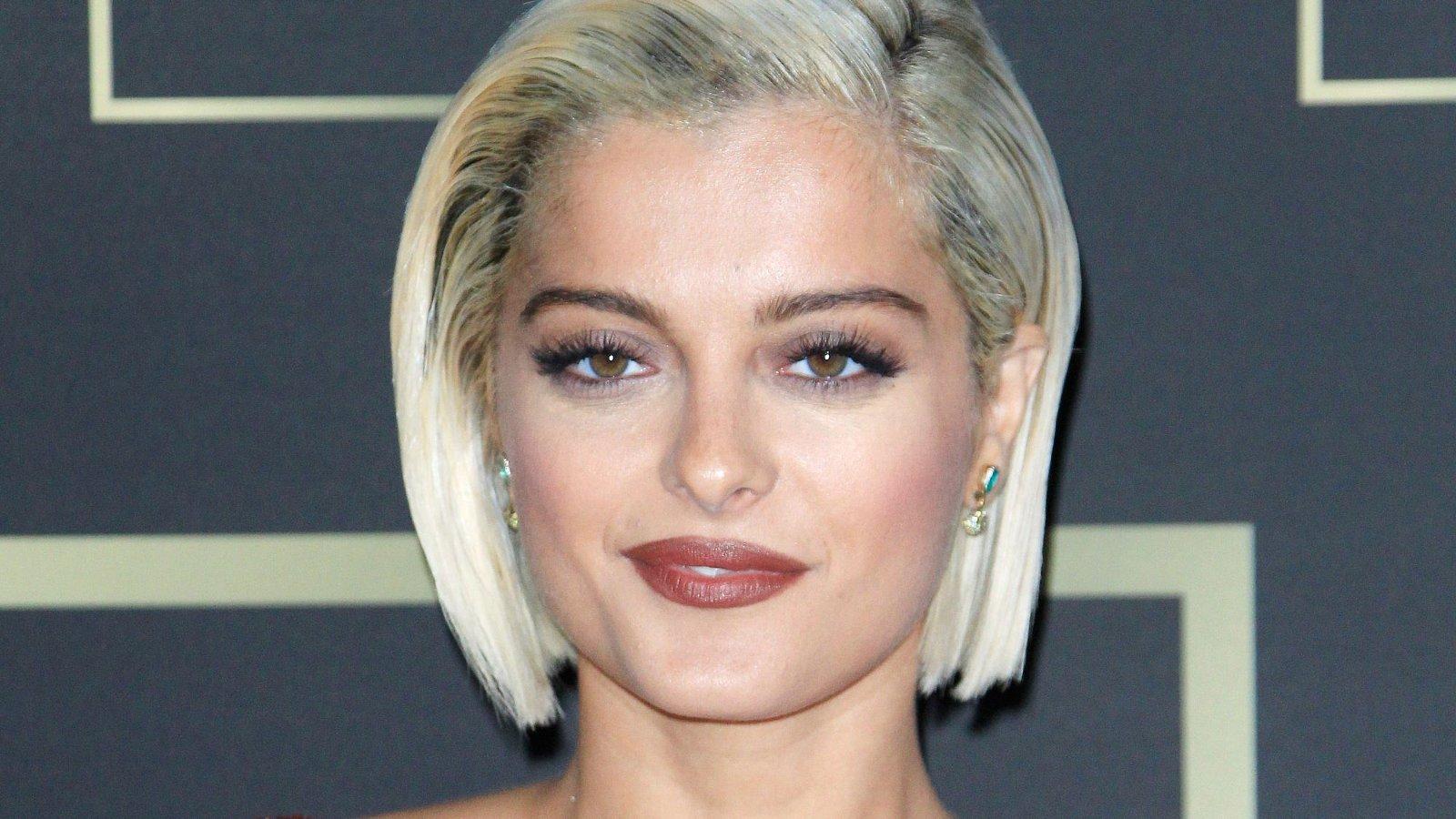 Bebe Rexha In Bikini Sends Valentine's Wishes
Bebe Rexha may be on vacation but she's not taking a break from being a fashion icon. The Better Mistakes singer, 32, went chic in eye-popping florals as she celebrated Valentine's Day in a bikini on Instagram, sending love to her 10.7 million followers with a triple update that had even Paris Hilton breaking out the heart-eyes emoji.
Article continues below advertisement
Playful Florals
Serving curves galore in a string two-piece that accentuated her hourglass figure, Rexha went bold in a fiery-red poppy print intertwined with splashes of black and turquoise to match her earrings. A wrap micro skirt added modest coverage to the ensemble, its super tight fit ultimately drawing even more attention to her shapely physique.
The "Baby, I'm Jealous" songstress brought her A-game in the accessories department as well, rocking a beaded choker that extended into her cleavage and traversed her entire midsection, seemingly connecting to her bikini bottoms. She draped a thick golden chain on top and wore colorful triple bracelets on her wrist.
Scroll down to see the look!
Beach Babe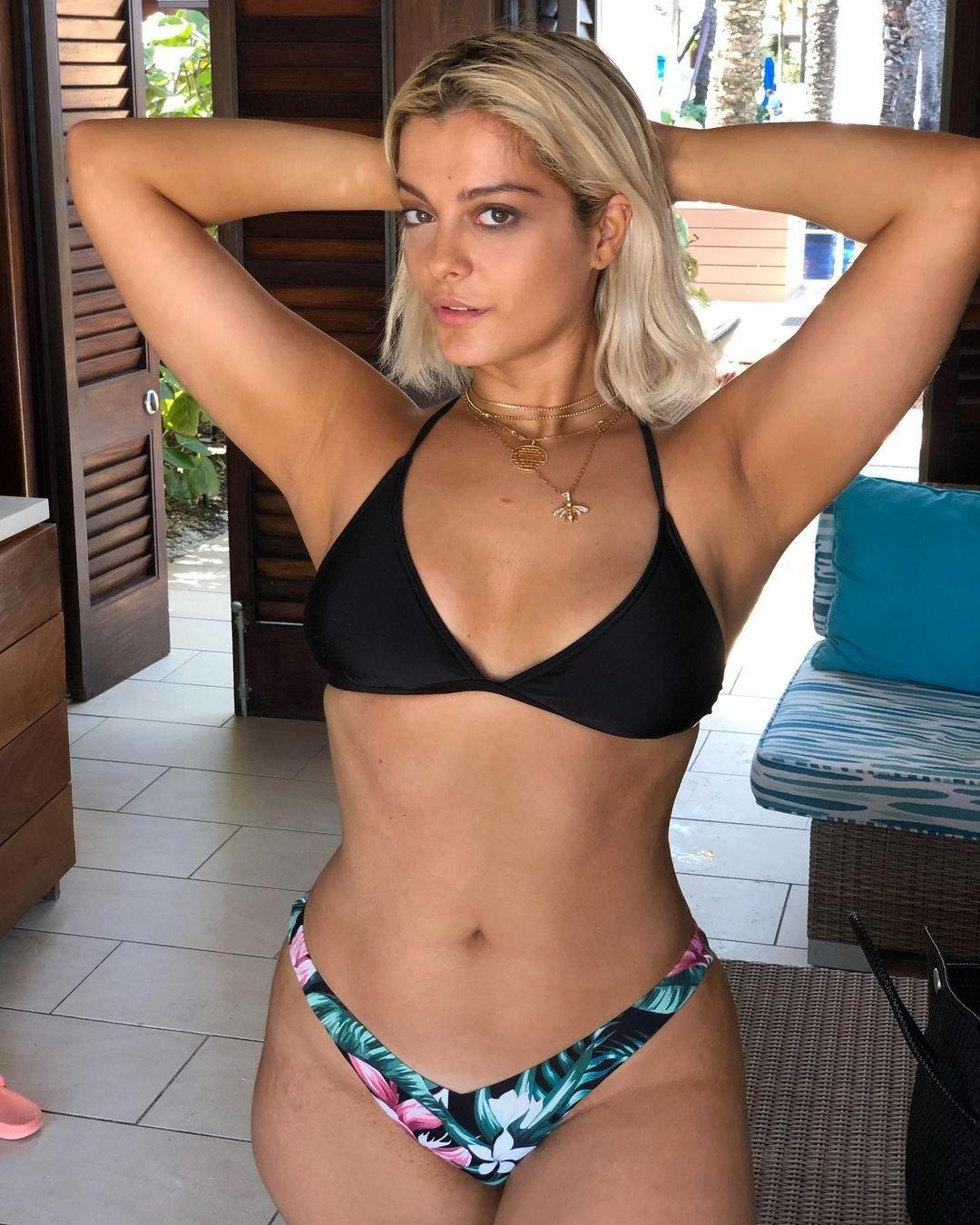 Posting from a sunny beach in O'ahu, Hawai'i, Rexha kicked off the slideshow with a sultry close-up of her wet torso and slicked-back hair. Looking like she just got out of the ocean, she let her natural beauty shine through in a no-makeup selfie wherein her décolletage and red heart-shaped pendant were the focal point.
A swipe to the next slide saw the singer going down on her knees in the sand with the low angle giving viewers a peek up her skirt. She held one hand on her thigh flaunting her pink nails and grabbed her tousled locks with the other one, revealing a chic cuff bracelet.
Article continues below advertisement
Scroll For Her Shower Pic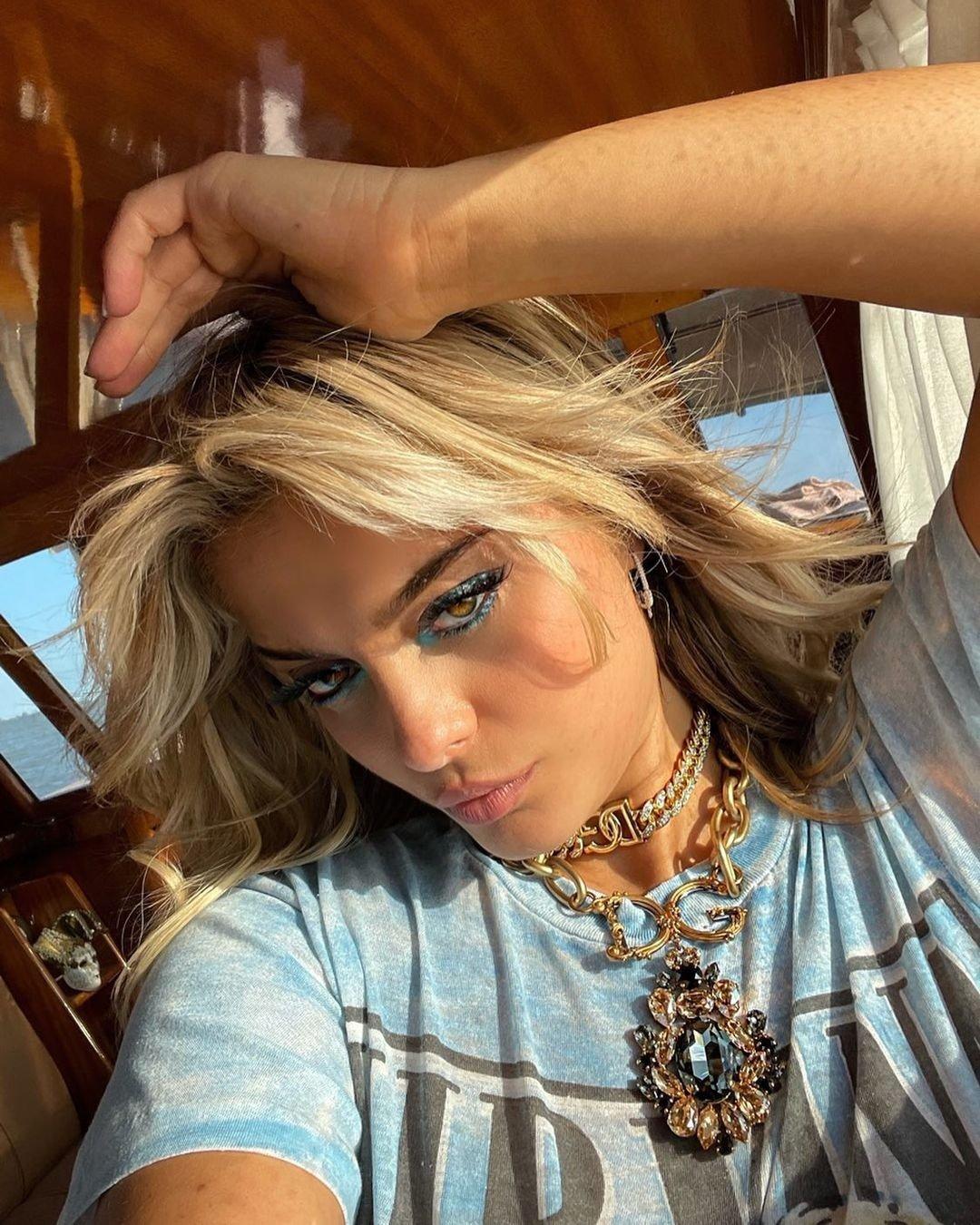 Sporting trendy dark shades and an even trendier beach-babe attitude, Rexha looked sensational against the backdrop of a deep-blue sky that made her red bikini pop. A thicket of palm trees visible in the distance further complemented her swimsuit, with her hourglass curves taking center stage.
In the final picture, Rexha got wet once again, only this time it was under an outdoor shower. Going barefoot to show off her pink pedicure, she put her figure on full display in a mid-profile pose that highlighted her waist.
Scroll through the embed below to see it!
The Sacrifice singer sent Valentine's wishes in the caption, with plenty of her admirers dropping hearts in the comments.
"Happy Valentine's Day from Hawai'i love you," she wrote, blowing fans kisses via a string of emoji.
Owning Her Curves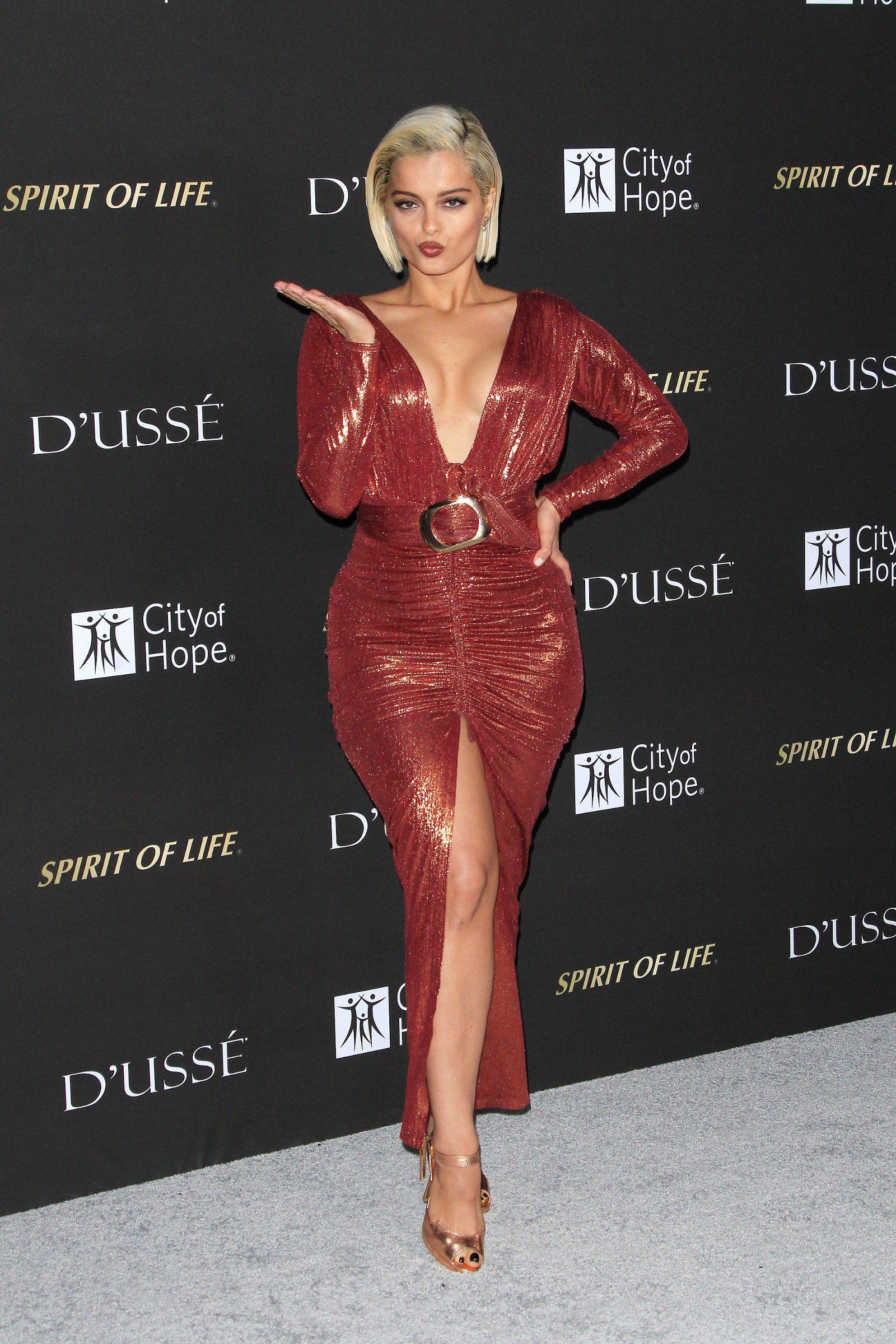 Rexha is proving herself to be an inspiration on love even outside of Valentine's Day. The singer is an advocate for self-love and self-confidence, often motivating fans with candid pics of her curves and imperfections.
"I wanted to show you what I really look like. Yes, I got thighs. Yes, I got a**," she got real in an Instagram story showing off her unfiltered swimsuit body. "But here's what I f***ing look like in my bathing suit. Here's my body. No filters, okay?," she said, via PEOPLE.
"I got stretch marks. I got cellulite, all of the above," Rexha continued, stating that she's all about embracing her body: "I mean look, I'm thick. I'm a thick girl. I'll take it. That's how I was born. I always had thighs. I always had a small waist."