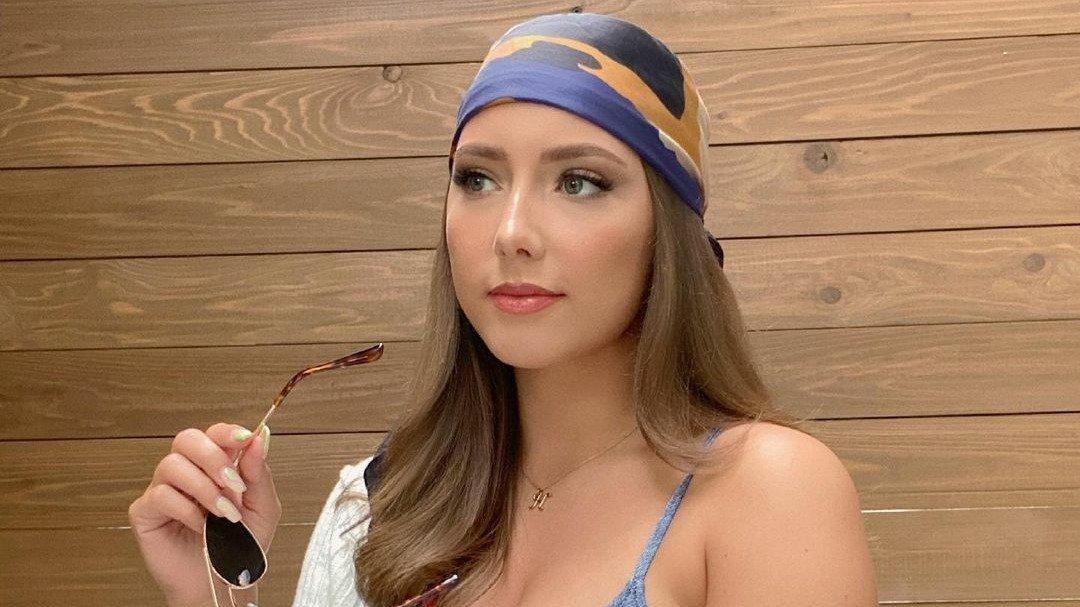 Eminem's Daughter Impresses In Cabo With Abs Out
Hailie Jade Mathers, Eminem's daughter, isn't quite over her Cabo vacation as she continues showing on Instagram. The 26-year-old model once expressed her love for the warmer climate because it agree with her favorite dressing style. Upon returning to the U.S.A., Hailie Jade attended the much spoken about event of the year - The LVI Super Bowl - to support her father.
Article continues below advertisement
Play Pretend
Hailie Jade pretends she's still in the warm Cabo instead of the freezing snowstorm in America by sharing an old picture from her vacation. In the photo, she's wearing a white crop top with cross-string straps and high-waisted pants. The combination flatters her figure such that her tight abs take center stage after her stunning face. Hailie Jade gleefully smiles as the ocean's breeze caresses her hair, and she protects her eyes with brown-framed dark sunshades.
Pastel Sets
Hailie Jade looks like an Upper Eastsider out of the OG Gossip Girl in this pastel hue two-piece set. The cropped button-up top formed a V on her bosom, teasing a slight cleavage while the soft pants framed her curves perfectly. She carries a cream-colored tote to match her medium-brimmed hat then poses with a drink in a mason jar. Hailie Jade jokes about flooding her feed with old pictures from her Cabo trip and misleading her 2 million-plus followers.
The face I imagine anyone looking at my IG making, seeing that I'm still posting pics from Cabo (swipe) 🤣.
-
Anyways, we think she's wrong because we're loving the snaps and we don't mind if she keeps them coming.
Article continues below advertisement
A Supportive Daughter
Hailie Jade took time out to support her father, multi-Grammy-award-winning rapper Eminem who co-headlined the Half-time show. She showed up in a casual outfit of denim pants, white sneakers, and a black leather jacket while she styled her dark blonde hair in a straight fall, tucking it behind her ears.
During the show, she also linked up with Snoop Dogg's son, her half-brother Nathan and sister Alania Marie.
Eminem At The Super Bowl LVI
The crowd went wild when Eminem performed "Lose Yourself" then wilder as he took a knee. His action honored former NFL player Colin Kaepernick who lost his career for kneeling during the National Anthem in protest of Police Brutality in 2016.
Rumor has it the authorities warned Eminem not to do that, but he clearly disobeyed those instructions. Not that we're surprised because Marshall Mathers isn't one to do as he's told!