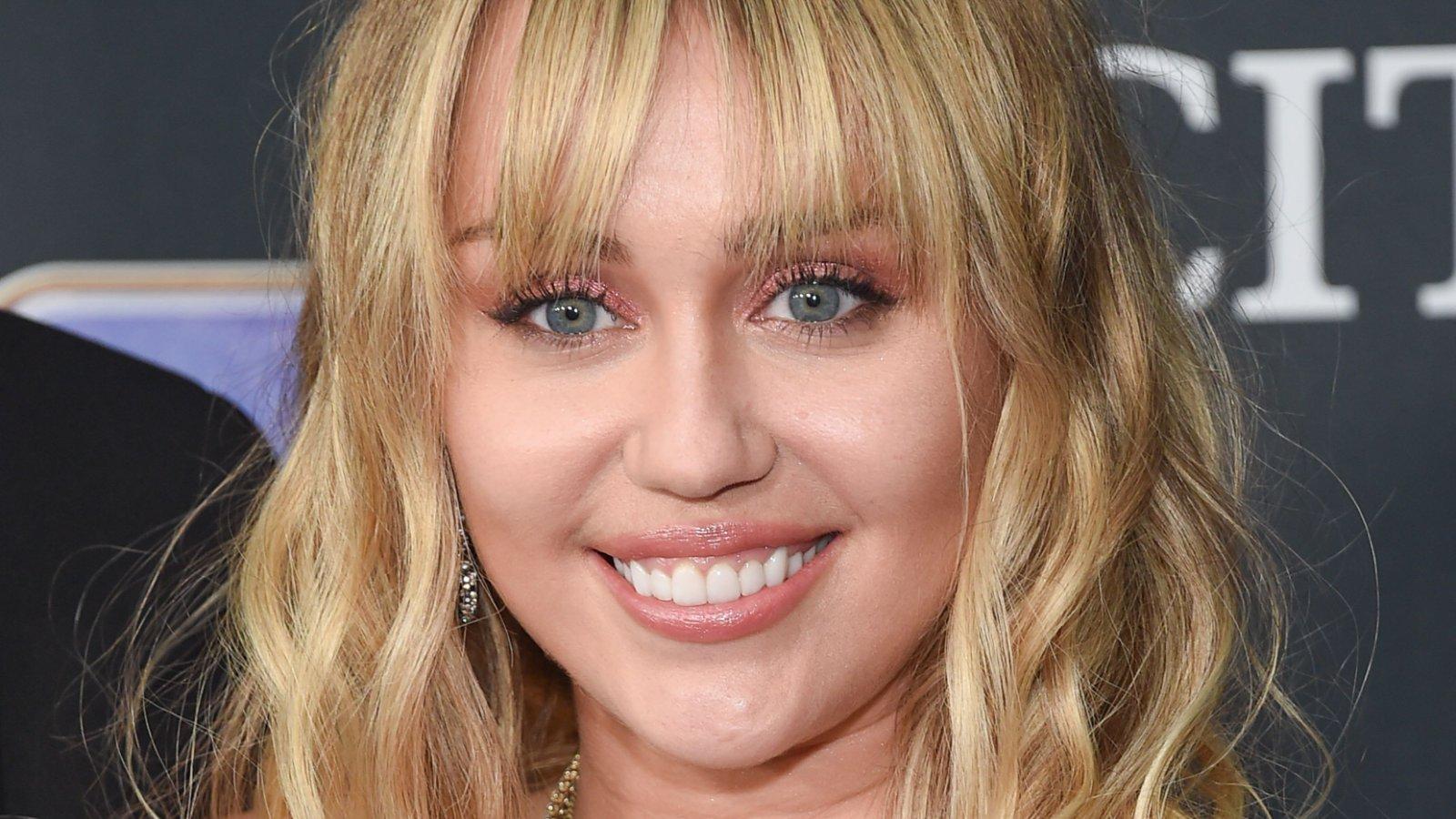 Miley Cyrus Rocks Gucci While Flaunting Killer Abs For 'HOME GAME'
Miley Cyrus had a treat for her 160 million Instagram followers on Super Bowl Sunday. Sharing a slideshow from her epic performance at the pre-Super Bowl party, the 29-year-old superstar, who headlined the third night of the Bud Light Music Festival alongside Green Day on February 12, delivered Gucci style and killer abs, with fans pleading for a new world tour in the comments.
"HOME GAME," the Grammy-nominated artist captioned the post, which comprised of eight photos taken onstage at the Crypto.Com Arena stage, just 10 miles from Inglewood's SoFi Stadium where the Los Angeles Rams beat the Cincinnati Bengals yesterday.
Article continues below advertisement
Gucci Babe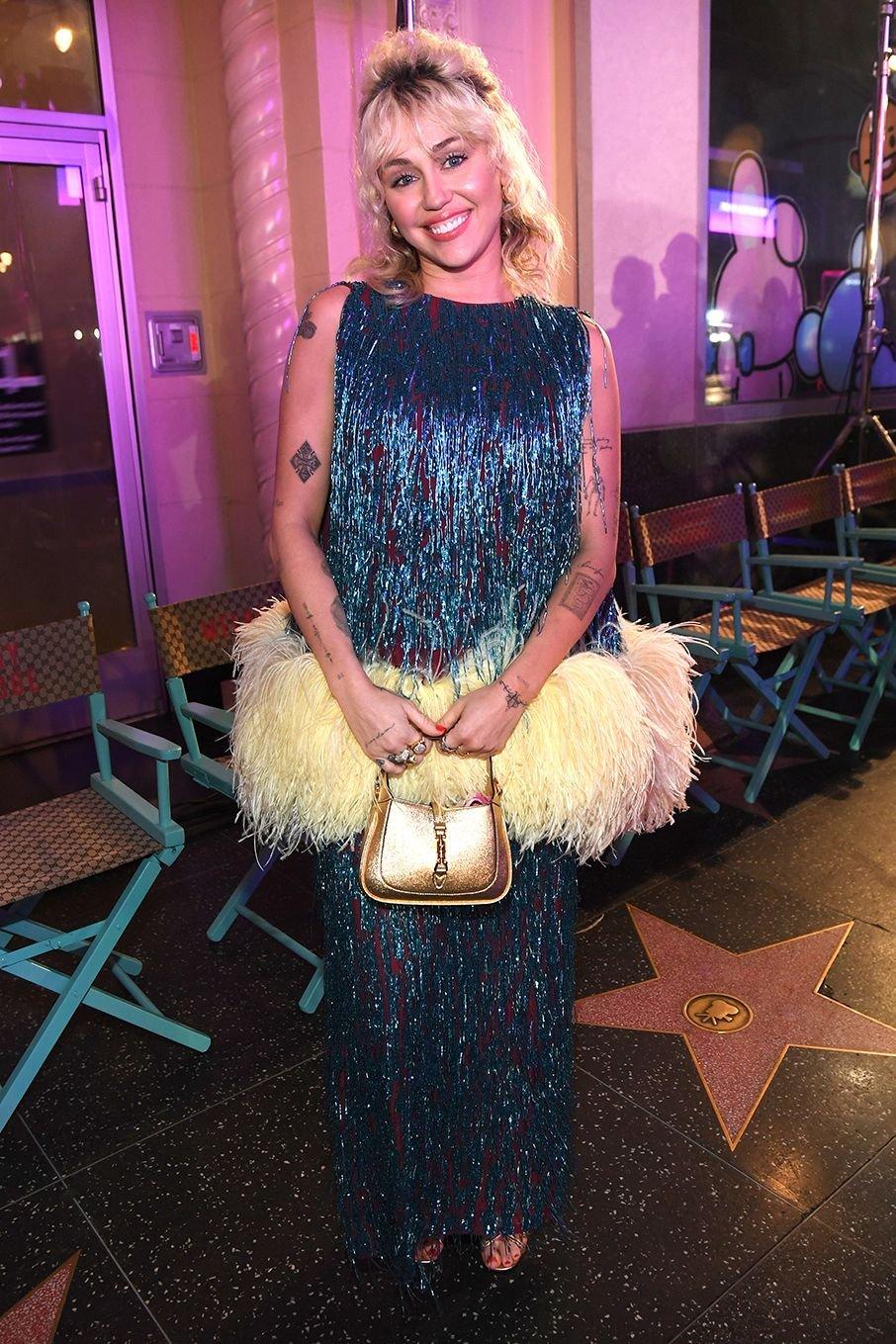 Miley has been serving a streak of show-stopping Gucci looks as of late -- just think back to her glimmering blue fringe maxi dress at the Gucci Love Parade in November -- and her performance outfit at the Super Bowl Music Fest was no exception. Dressed in the brand's apparel from head to toe, the multi-hyphenate artist exposed her toned midriff in a long-sleeve crop top covered in the Gucci logo.
She rocked matching leggings with orange bands going across the thigh and down the shin, complemented by an orange puff jacket that she wore in a couple of the snaps.
Fashion Icon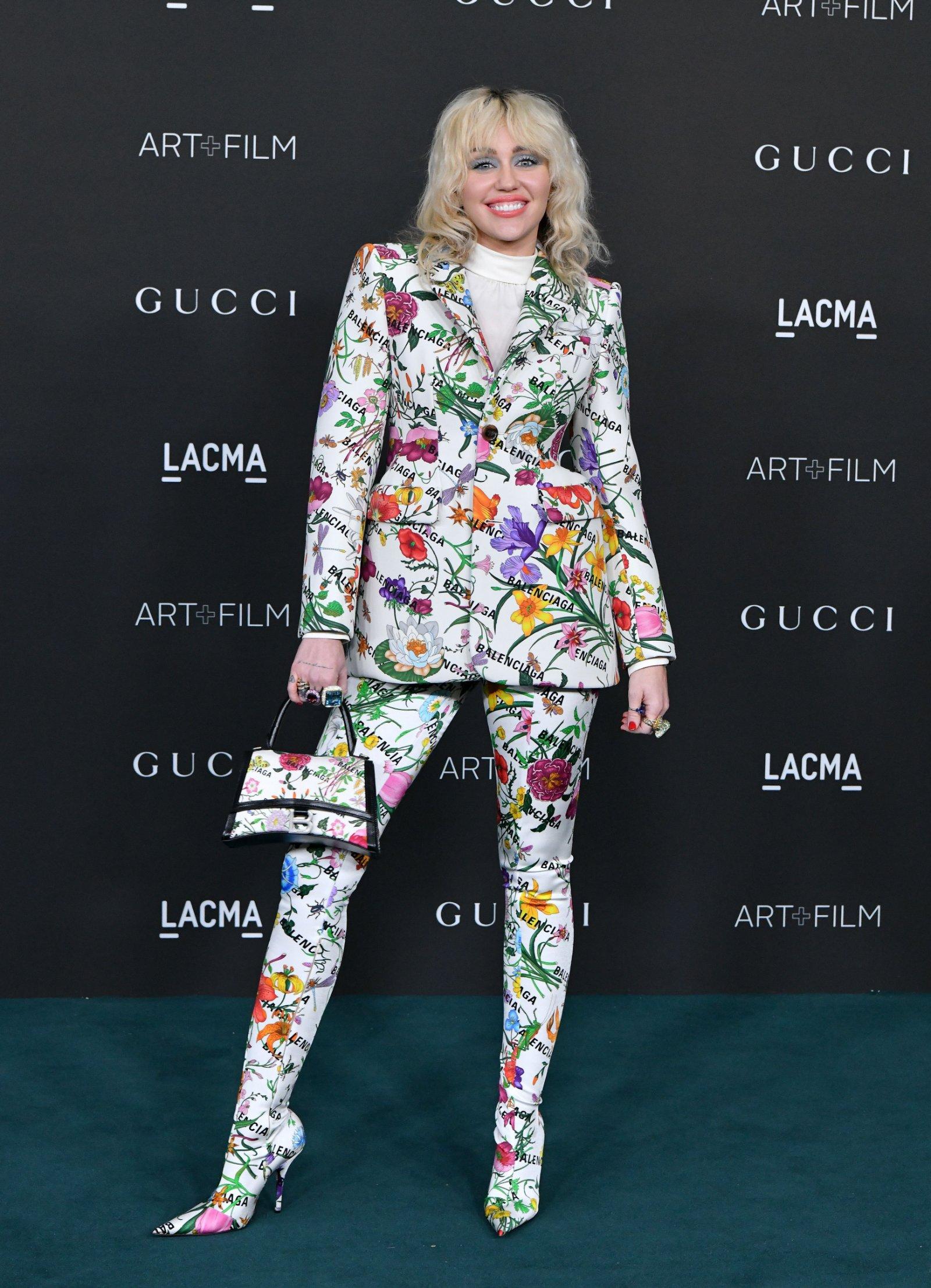 Switching things up with an oversized gray blazer and coordinating cowboy hat, Miley rocked the stage in additional snaps from her concert that featured a fiery-red light display and white beams shooting over her head. Her performance look also included trendy square sunglasses and leather gloves, which she took off at one point to showcase her black nails.
Holding a microphone in every single shot, she sat down for a brief respite in the final photo, crossing her legs in an elegant pose that allowed viewers to admire her sparkling black heels covered in silver sequins.
Scroll through the embed below to see it!
Article continues below advertisement
Repping Herself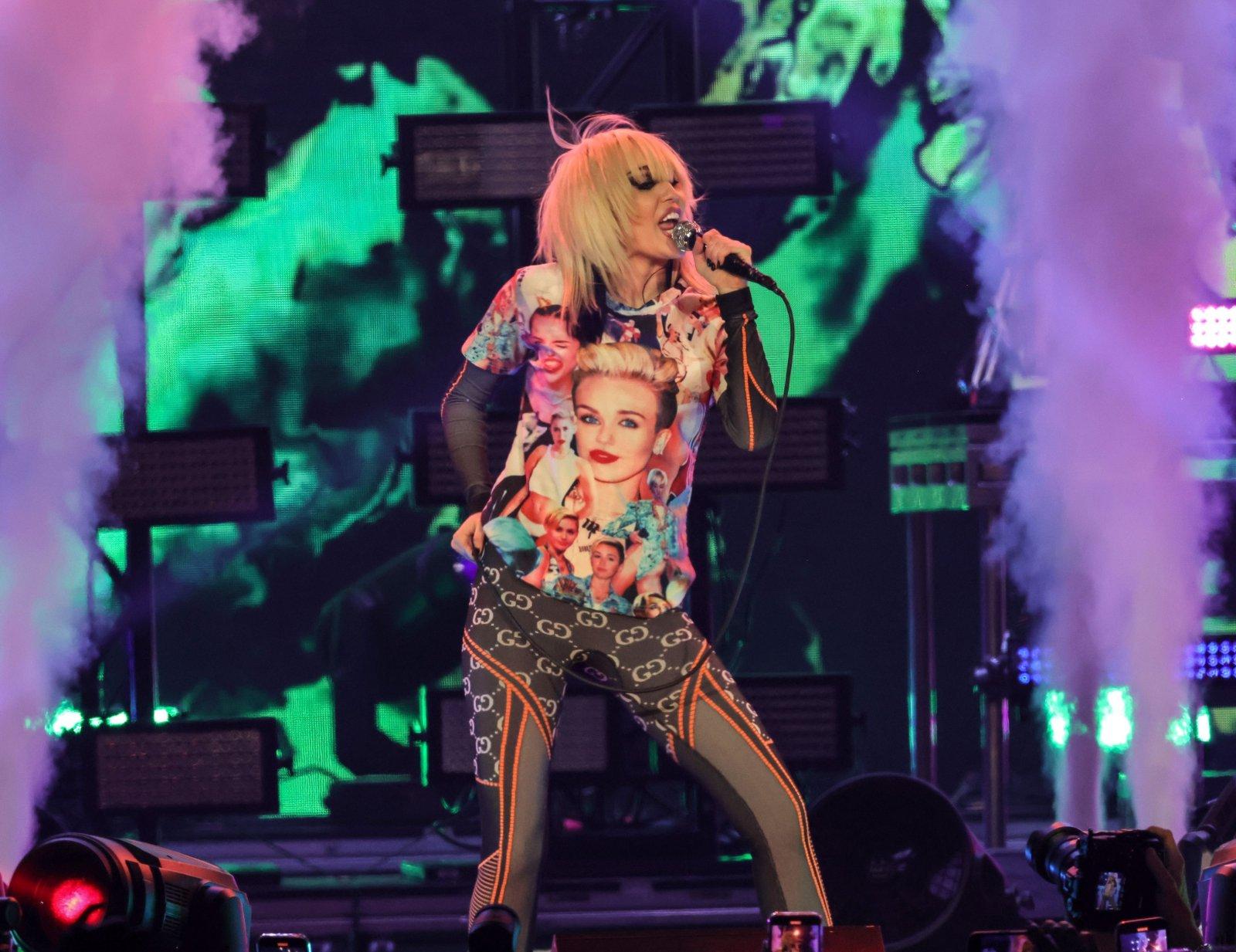 Miley, who has been repping Gucci on her page ever since she became the face of its Flora Gorgeous Gardenia perfume in July, tagged the brand in her post. She also gave a shout-out to Gucci creative director Alessandro Michele, who famously convinced her she was "the right girl" for the Flora Fantasy campaign.
"Alessandro saw me in a way that I couldn't at the time, because when we started talking about making this partnership a reality, it was around October of 2020 and that was a very different period for not just me, but for the world," Miley told Interview Magazine in October, confessing she originally felt like she was too "dark" to represent the perfume.
Dark or not, the former Disney star was definitely herself on the Bud Light Music Festival stage. Other photos from the event showed her proudly flaunting her own brand in a Miley Cyrus T-shirt and holding an iconic "Hannah Montana for president flag."
Fans & Family Show Love
Referencing her eye-popping outfit in a small speech onstage, Miley told the crowd, via Billboard: "I hope this show is a representation of how you never need to choose who you want to be. You can be everything and anything."
In a nod to the futuristic Gucci tracksuit she was wearing, the superstar continued: "You may look ridiculous, like you're wearing workout attire from 3033 and a cowboy hat. It's just how I feel tonight."
Fans who were at the show chimed in on her Instagram post to let Miley know her performance was "amazing."
"SO PROUD🔥❤️ BTW THE VISUALS WERE FIRE 😍," said one person.