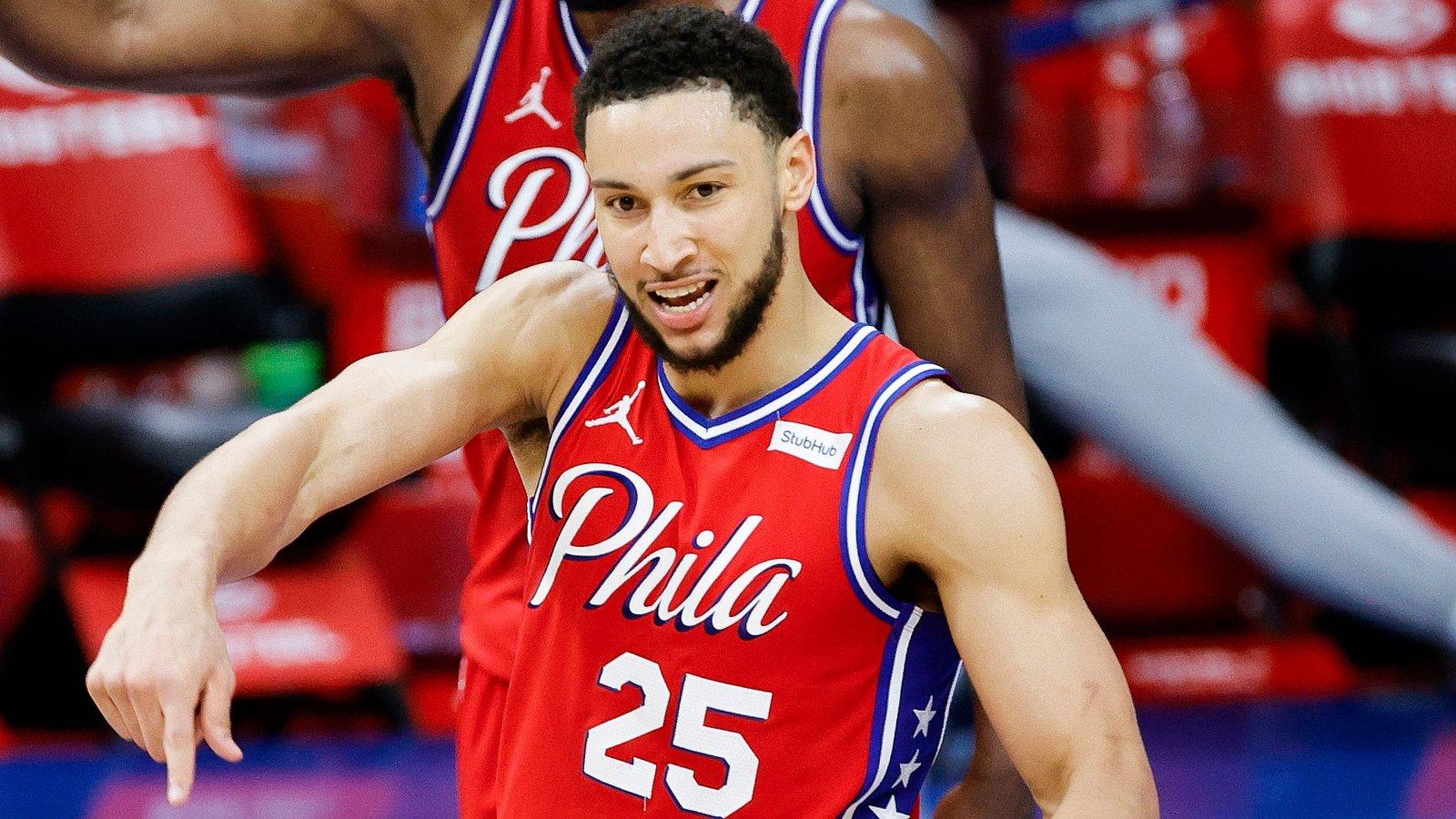 NBA Rumors: Jazz Could Acquire Ben Simmons For Mike Conley, Jordan Clarkson & Draft Pick In Proposed Blockbuster
Philadelphia 76ers point guard Ben Simmons is currently one of the most talked-about players on the trade market. The Sixers may have expressed willingness to wait until the 2022 NBA offseason to find Simmons a new home but with the team currently in a win-now move, most people believe that they should strongly consider using the disgruntled superstar as the main trade chip to improve their roster before the 2022 NBA trade deadline.
The Sixers may have managed to remain in the playoff race even without Simmons, but they obviously need more star around Joel Embiid to have a realistic chance of reaching the NBA Finals and winning the NBA championship title in the 2021-22 NBA season.
Article continues below advertisement
Proposed Jazz-Sixers Trade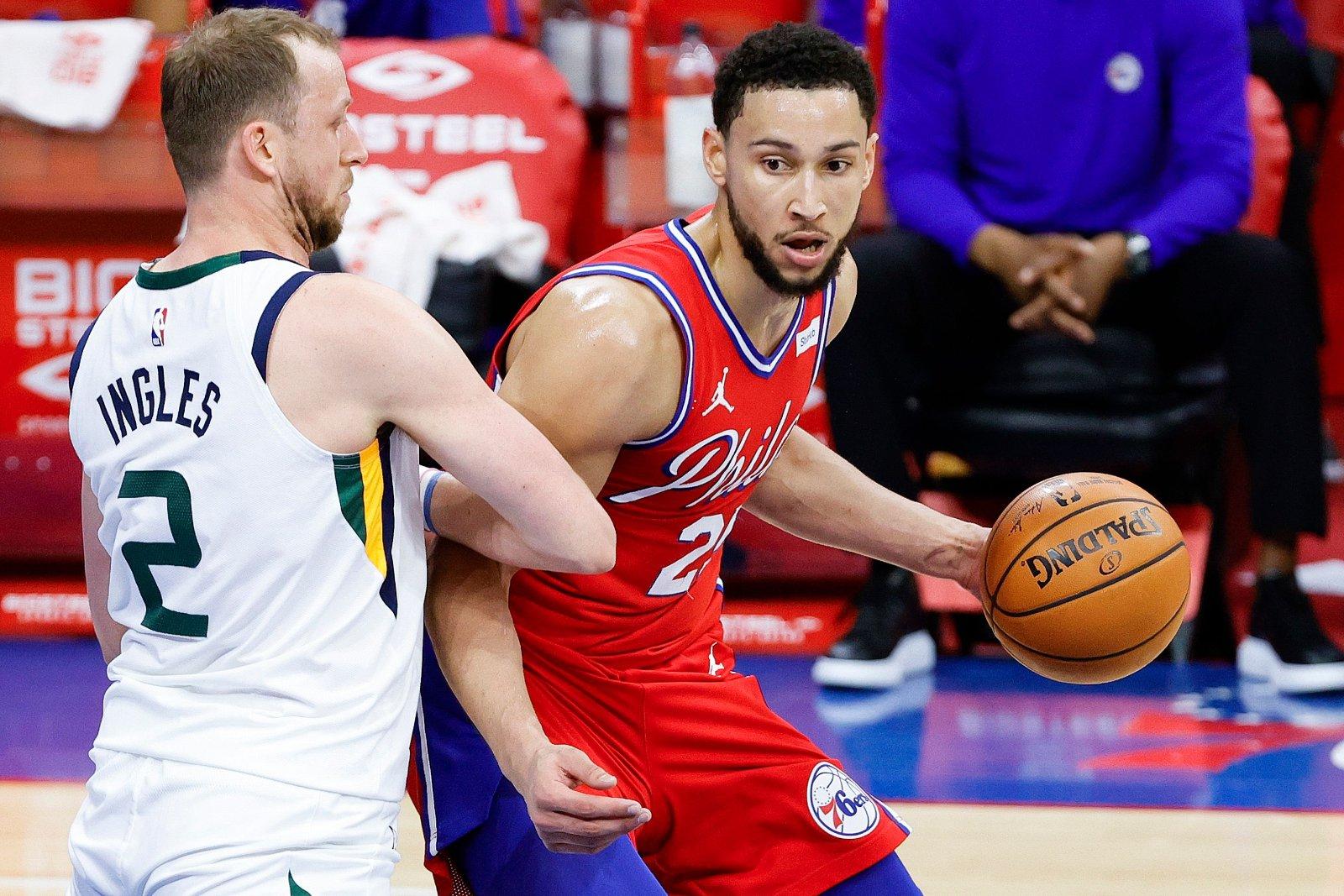 One of the dark-horse trade destinations for Simmons is the Utah Jazz. In a recent article, Zach Buckley of Bleacher Report talked about Simmons and every NBA team's "final offer" for him ahead of the 2022 NBA trade deadline. For the Jazz, it's the hypothetical deal that would send Simmons and Shake Milton to Salt Lake City in exchange for a trade package that includes Mike Conley, Jordan Clarkson, and a future first-round pick.
The proposed blockbuster trade may not be expected to happen this season, but Buckley believes that it's worth exploring for both teams.
Jazz Gets A Defensive Boost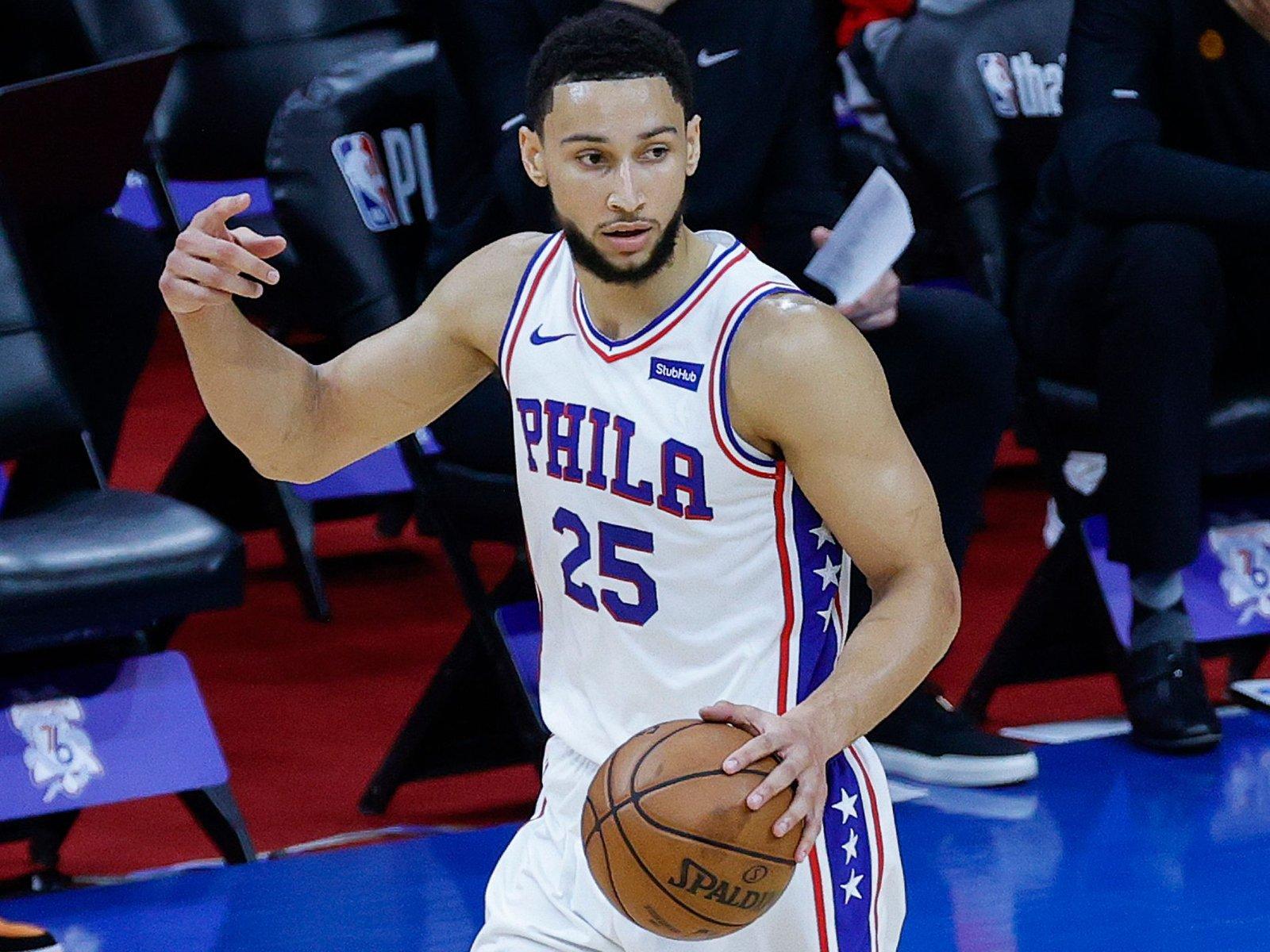 Despite the major flaws in his game, Simmons would still be an interesting addition to the Jazz. His potential arrival in Utah would provide the Jazz with a "big-wing stopper" and boost their defensive efficiency that currently ranks No. 12 in the league, allowing 107.0 points per 100 possessions. Having Simmons would also ease the burden on Donovan Mitchell's shoulders on the offensive end of the floor.
While he remains hesitant to shoot the ball from beyond the arc, Simmons is still a reliable scorer, a great rebounder, and a elite defender. Last season, he averaged 14.3 points, 7.2 rebounds, and 6.9 assists while shooting 55.7 percent from the field.
Article continues below advertisement
Sixers Acquire Starting Caliber PG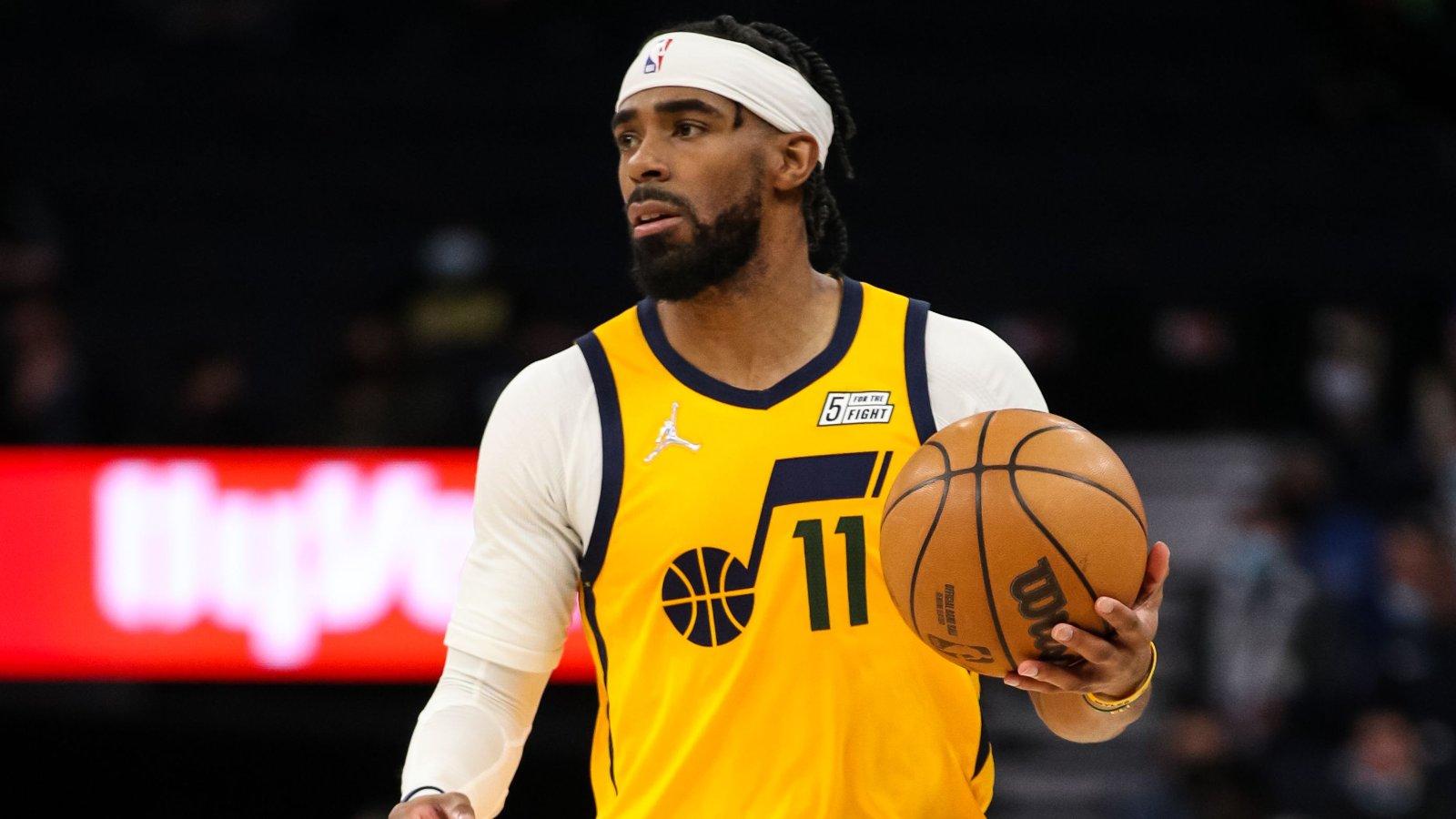 Conley may not be on the same level as Damian Lillard, James Harden, and Bradley Beal, but he would still be a great replacement for Simmons in the Sixers' backcourt. Conley would give the Sixers a starting-caliber point guard with plenty of playoff experience. Though he's already on the wrongside of 30, he's still a very reliable scoring option, a good playmaker, a decent perimeter defender, and an elite three-point shooter.
This season, Conley is averaging 14.4 points, 5.3 rebounds, and 1.2 steals while shooting 45.0 percent from the field and 42.2 percent from beyond the arc.
Jordan Clarkson Gives Sixers A Reliable Sixth Man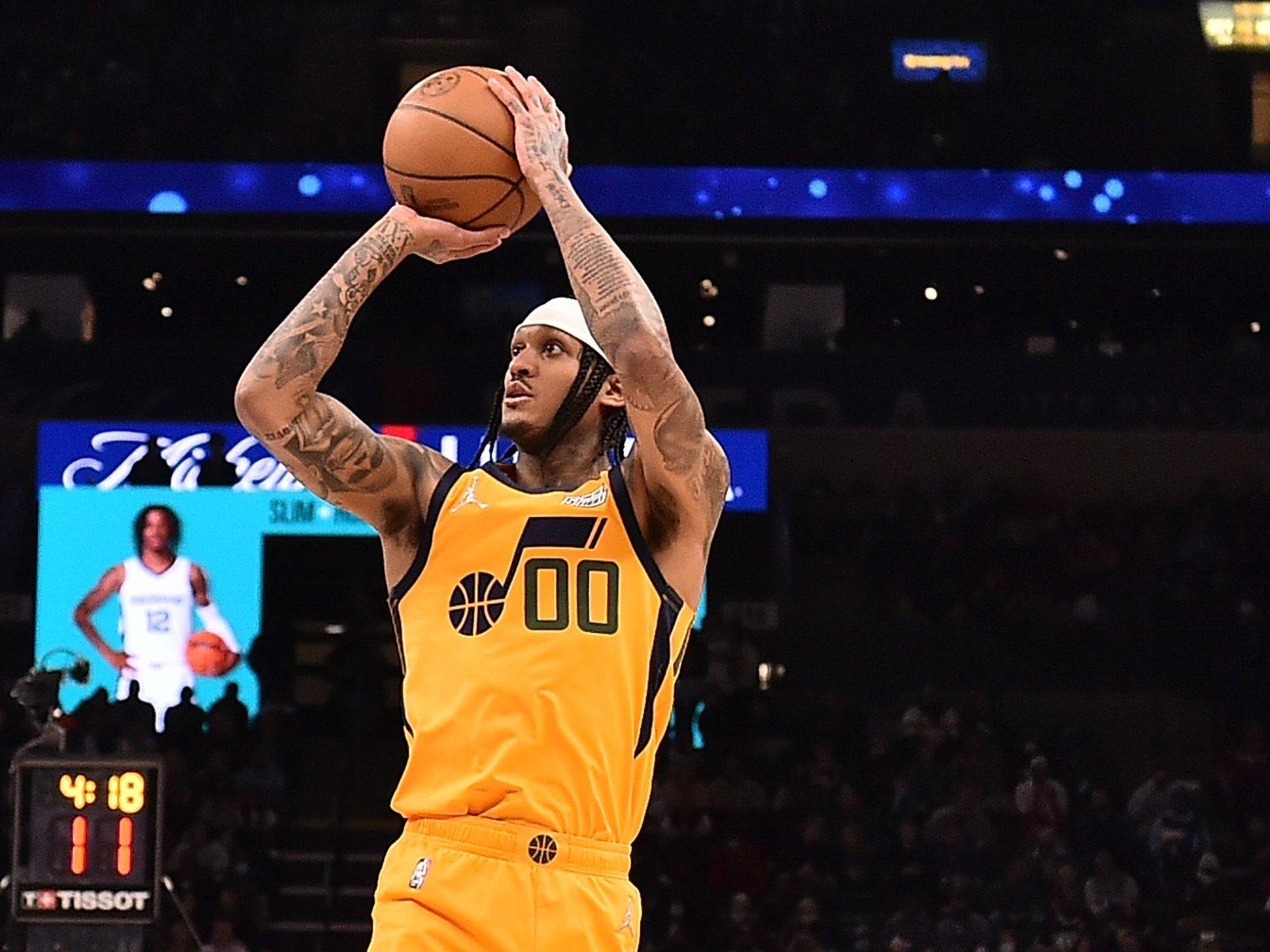 Clarkson would also be a solid addition to the Sixers' roster. The potential arrival of reigning Sixth Man of the Year would significantly improve the Sixers' second unit, giving them a prolific scorer and a legitimate threat from the three-point range. This season, Clarkson is averaging 15.5 points, 3.5 rebounds, and 2.4 assists while shooting 40.1 percent from the field and 32.4 percent from beyond the arc.
Clarkson may be mostly coming off the bench, but he's also capable of stepping up and joining other starters when Conley or Seth Curry needs to rest or suffers an injury.