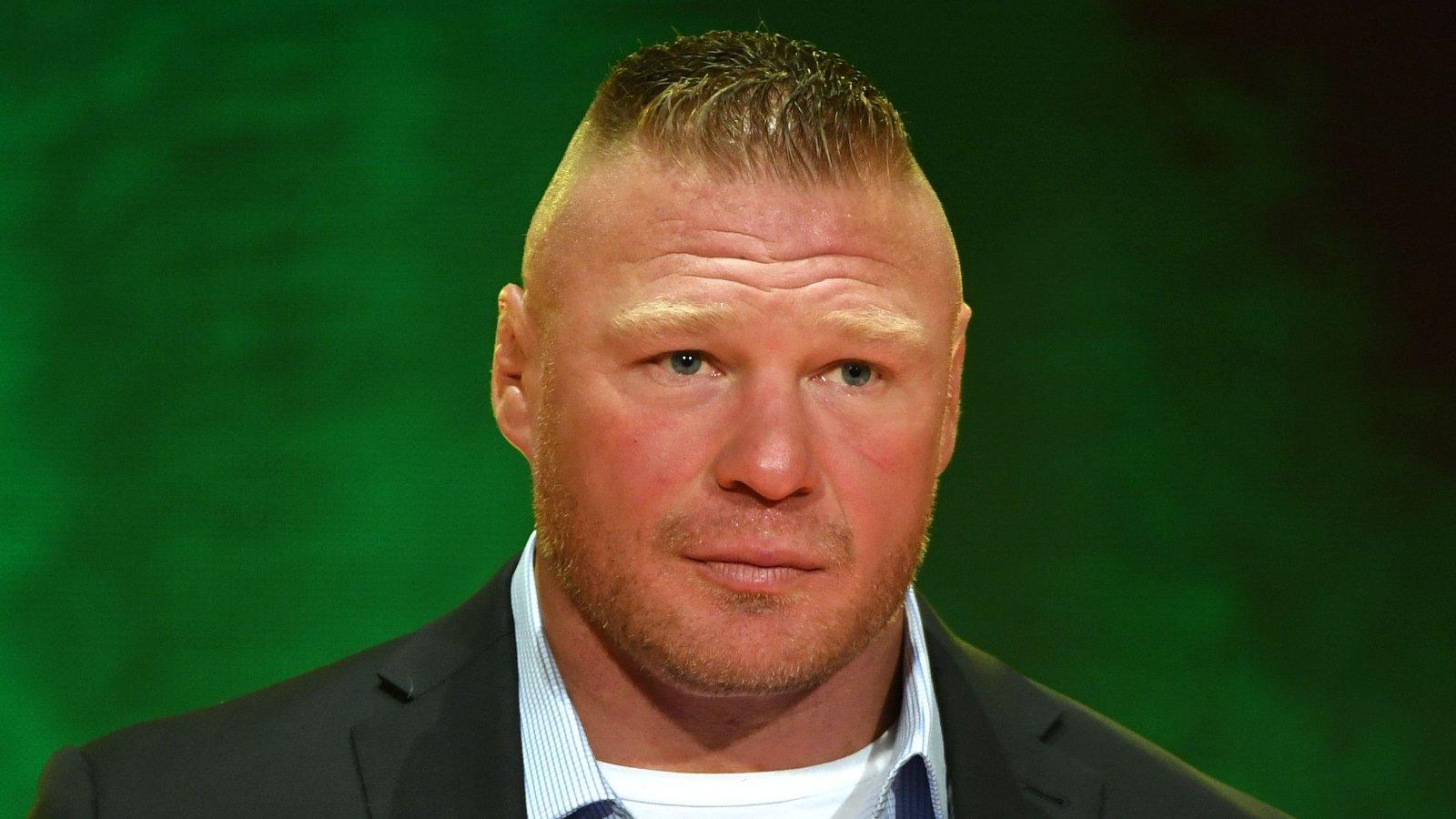 Elimination Chamber Could Lead To Biggest WrestleMania Match Ever
We are on the road to WrestleMania, and it's possible that road will take us to the biggest WrestleMania match of all time.
Article continues below advertisement
WWE Wants Roman Reigns Vs Brock Lesnar To Be A Dream Match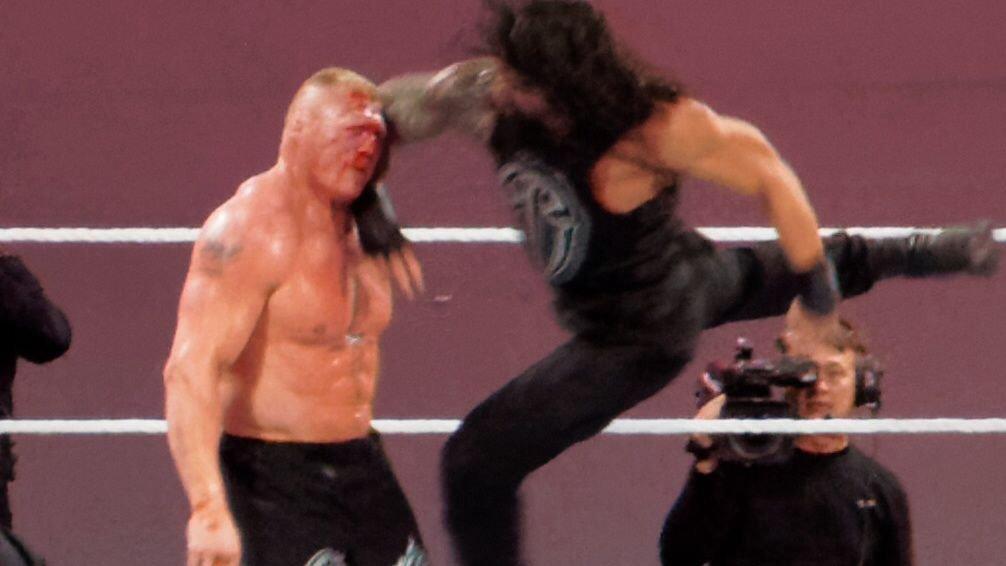 WWE hasn't had an undisputed champion since 2016. A lot has changed since then. For starters, WWE has never been a more financially successful company. They announced recently that 2021 was the most financially lucrative year in company history. They brought in over $1 billion in revenue and close to $180 million in profits. Considering this new age of financial success for WWE, one could make the argument that the main event of this year's WrestleMania will be the biggest of all time or at least the most financially successful. It perhaps won't be the most important in the eyes of some fans, however. Still, nobody can argue that it won't be the biggest match possible from the most successful wrestling company ever during its most successful period in history.
According to recent reports, WWE wants to make the main event of this year's WrestleMania special. To that end, they are considering a title vs title stipulation for the men's world titles at the event. This would likely mean Brock Lesnar as the WWE Champion facing the Universal Champion Roman Reigns with the winner coming away with both belts.
To get to that match, however, WWE's road to WrestleMania must pass through the Elimination Chamber. Scroll down for more.
WWE's Road To The Elimination Chamber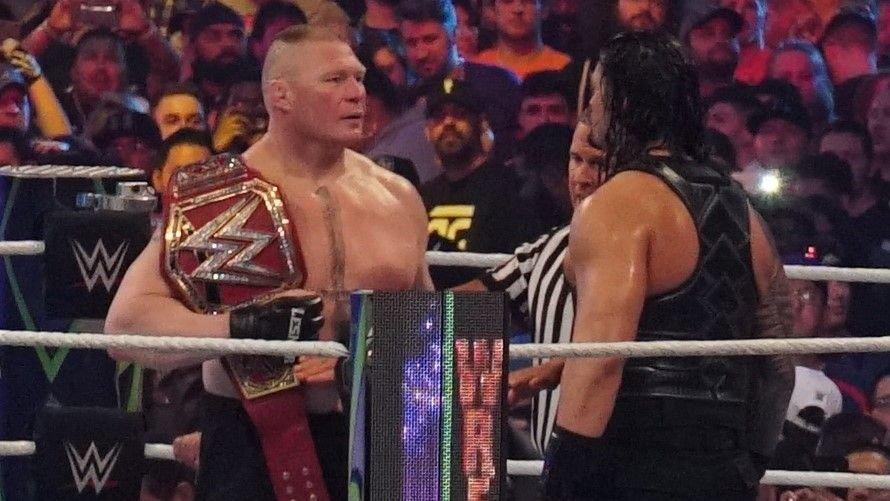 WWE has taken a strange winding road to get to a possible title vs title match at WrestleMania. It started when Roman Reigns tested positive for COVID-19 and had to miss the Day 1 PPV where he was scheduled to defend his Universal title against Brock Lesnar. We will never know what the planned result of that match was to be.
With Reigns out of action, Lesnar was moved to what was once a fatal 4-way match for the WWE Championship. Lesnar then won the WWE title in a match he was not supposed to have been in. Then Lesnar lost that title to Bobby Lashley at the Royal Rumble (with Reigns' help). Lesnar then returned later that night to win the Royal Rumble. Winning the Rumble gave Lesnar the choice of any champion he wants to face at WrestleMania, and Lesnar chose Reigns. He would then announce that he also plans to be in the Elimination Chamber match in Saudi Araba on February the 19th to challenge for the WWE Championship.
Should Lesnar win the Elimination Chamber, he said he will make his match against Roman Reigns at WrestleMania title vs title. So, to get to WWE's planned WrestleMania main event, we first need to pass through the Elimination Chamber. Scroll down for more.
Article continues below advertisement
Who Will Win The Men's Elimination Chamber Match?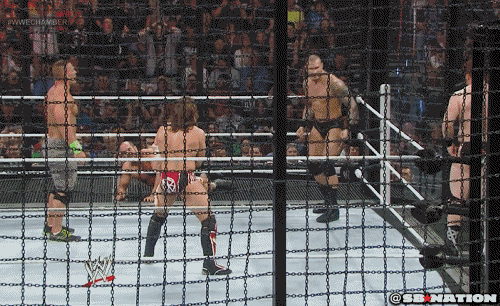 WWE Champion Bobby Lashley will defend his championship against 5 competitors in the Elimination Chamber. Brock Lesnar was announced for the match a week ago on RAW, as was Seth Rollins. Then Austin Theory qualified by defeating Kevin Owens, Riddle qualified by defeating Otis, and AJ Styles qualified by defeating Rey Mysterio.
If WWE decides not to go with a title vs title match at WrestleMania, somebody needs to pin or submit Lesnar in the Elimination Chamber. It's possible that could happen. Lashley could retain, Seth Rollins could win the title, or numerous other possible outcomes could take place. The rumor mill has Lesnar winning, however, and going on to WrestleMania with the WWE title to face Roman Reigns. The question then becomes, who wins between those two? Scroll down for more.
Who Wins The Match Between Brock Lesnar & Roman Reigns At WrestleMania?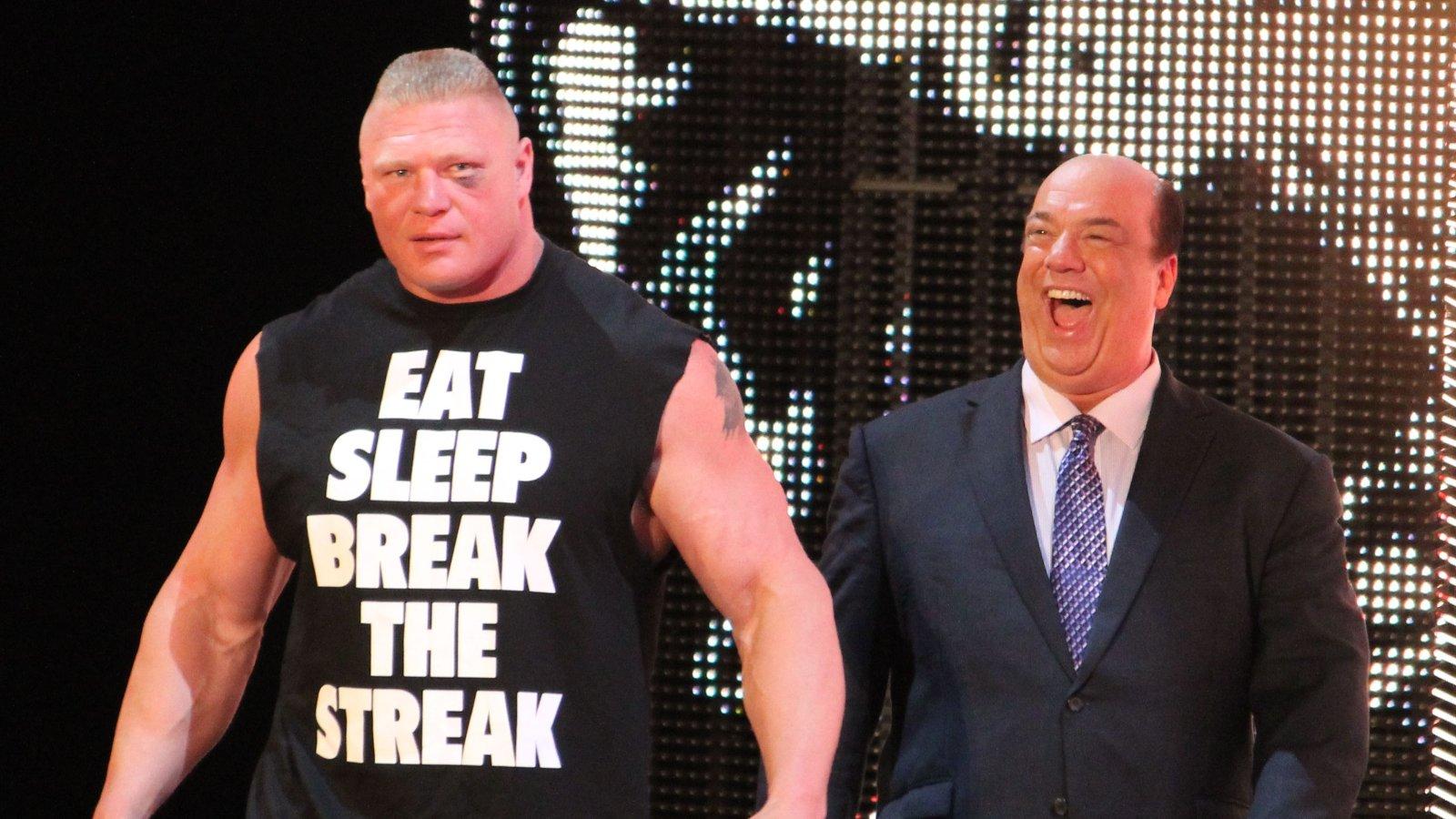 Assuming we get to WrestleMania with Brock Lesnar vs Roman Reigns in a title vs title match as the main event, we then need to consider who could win that match. The winner for that match might already be written in stone, as WWE has big plans for the men's world title picture heading into WrestleMania 39 as well.
Between Brock Lesnar and Roman Reigns, only one of them is planned to be a big part of a double main event featured at WrestleMania 39. WWE will want to protect that main event by not having its participants lose in the build-up to the show. Scroll down to reveal who is planned to be in one of two main events currently scheduled for WrestleMania 39.
WrestleMania 39 To Be Even Bigger?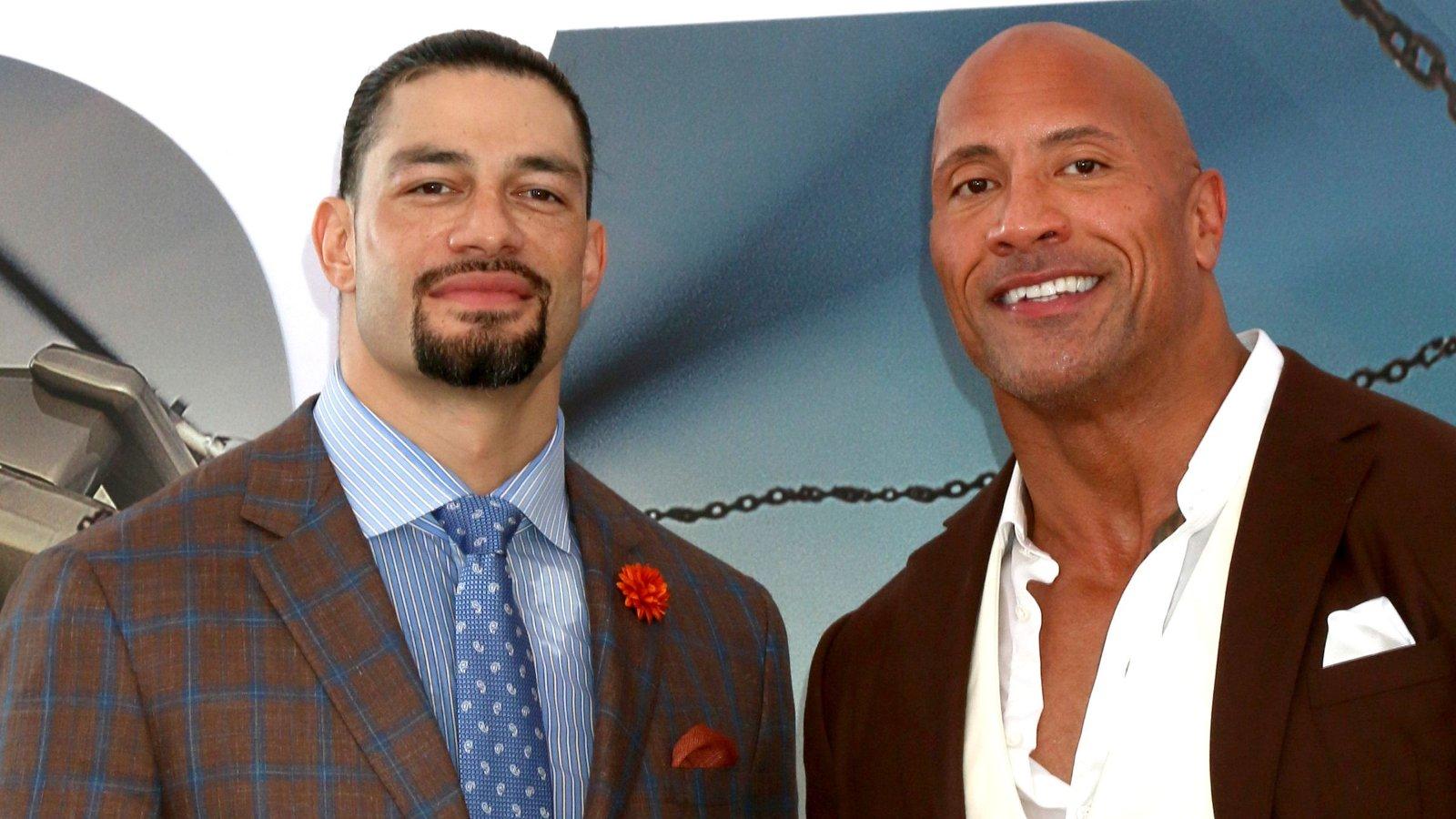 As big as WWE wants to make WrestleMania 38, the idea is to make WrestleMania 39 even bigger. The show will take place in Los Angeles' SoFi Stadium, host of this year's Super Bowl. Dwayne "The Rock" Johnson will make an appearance at the Super Bowl this year, and reports are suggesting he'll be in the same stadium for WrestleMania 39 next year. The belief is that The Rock will return to WWE to take on his cousin, Roman Reigns. Perhaps the two will feud over who is really the head of the table in their family. The other planned main event for the show will see Ronda Rousey take on Becky Lynch.
With Reigns planned for a big match at WrestleMania 39 and Lesnar not, that should mean Reigns will beat Lesnar at WrestleMania 38. Plans often change in WWE, however, so none of this is written in stone. We will have to watch it all play out over the next 2 months.