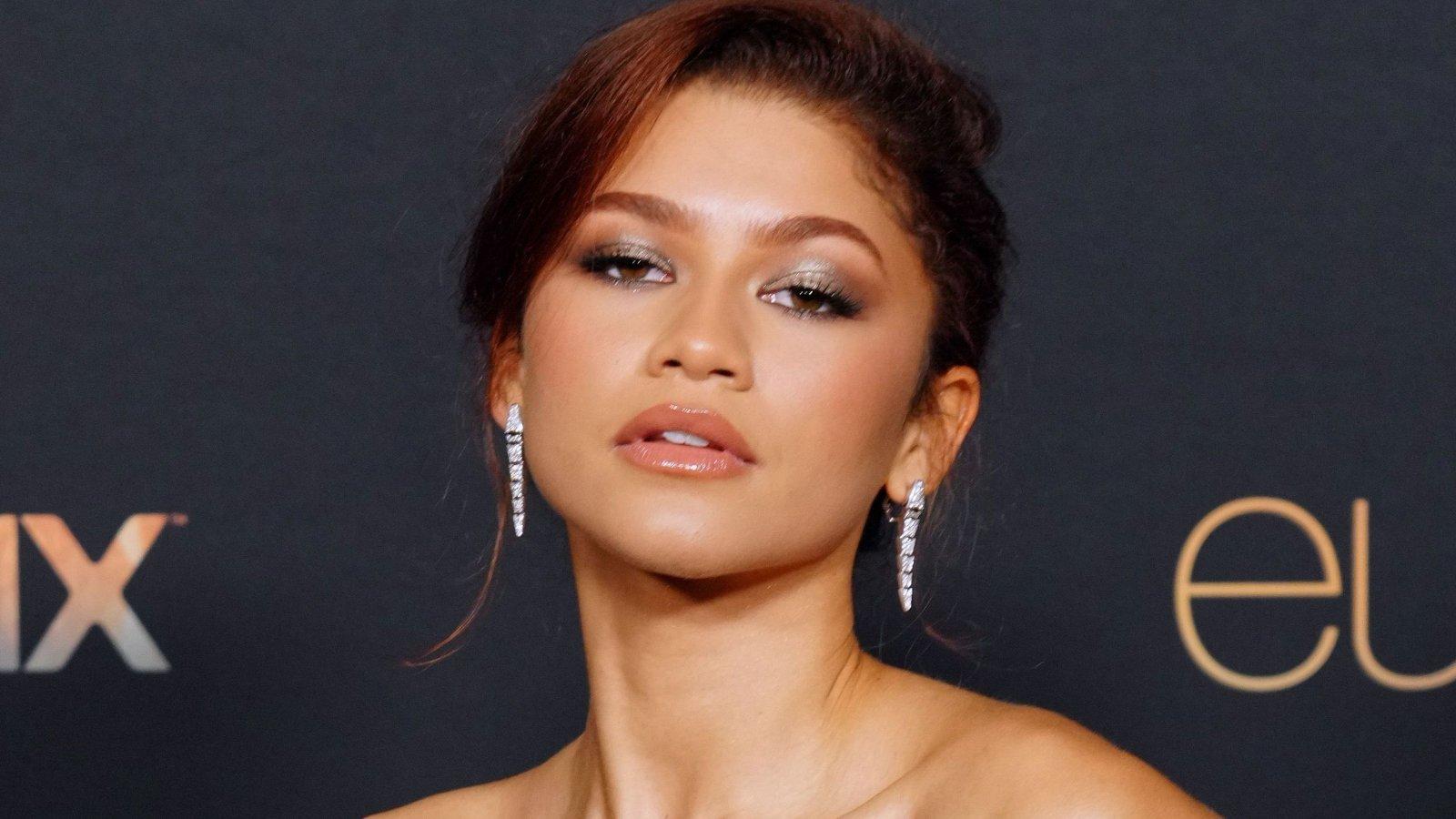 Zendaya 'Shoots Her Shot' At Lancôme
Zendaya's beauty and style shouldn't wow us anymore, but it's unlikely when she raises the bar with every post. The 25-year-old Emmy winner has so much going for her currently - she's the star in HBO Max's Euphoria, the love interest in Marvel's Spider-Man: Now Way Home, and Dune, and one of the faces of Lancôme Paris.
The partnership with the beauty brand has been thriving since Zendaya climbed aboard, with the beauty products doing wonders on her already exquisite body. This time, the Disney Shake It Up alum rocked a neutral tone for Lancôme's SS22 makeup campaign, and she killed it as usual.
Article continues below advertisement
Teint Idôle Ultra Wear Foundation
Zendaya shared a modest image of herself wearing Lancôme Idôle makeup in neutral tones with her long brown curls framing her face. Her piercing brown eyes stare at you from behind the new Lash Idôle Hypnôse Waterproof Mascara.
Zendaya highlights her understated face with a white keyhole long-sleeved sweater. The only accessories on her body include a chunky gold link chain attached to her keyhole across her neck and tiny hoop earrings.
Lancôme lists her foundation details in the caption on their page for interested buyers.
Shoot Your Shot With Idôle Eyeliner
The new Idôle waterproof Eyeliner promises precision for people who struggle with getting their wing/cat eye right on the first try. Zendaya channels her inner Hawkeye for this shoot as she draws on a bow and arrow. Her brown eyes once again pierce your soul (that's how it seems) underneath full long lashes thanks to the Idôle mascara and precision eyeliner.
Hit your precise targets with the new Idôle Liner, providing laser sharp lines in a dramatic and glossy black, waterproof finish.
-
Article continues below advertisement
Unstoppable With Idôle Le Parfum
Zendaya is a princess with a white horse in this shot for Idôle Le Parfum (Idôle Perfume by Lancôme). Dressed in a soft blush pink Grecian style maxi dress, the Euphoria actress smiles demurely to promote Love - the theme for the new scent. Lancôme calls it a perfect marriage of beauty and strength to depict the classic woman.
Three talented female perfumers from across the world united to create a sophisticated yet unapologetically modern fresh fragrance with notes of bright citrus, clean rose, spotless jasmine, white musks and vanilla. At the core of this fragrance stands the most noble and iconic perfume ingredient, the rose.
-
Just In Time For Valentine's Day
Swipe to see the video of Zendaya encouraging you to spread the love this Valentine's. She walks across a field with her white horse and tribe of powerful women raising their Idôle perfume in solidarity. The brand ambassador delivers a powerful message with Sia's Unstoppable playing in the background. The perfect song for an empowering message.
I Can, We Will, Together We Become.
-
Idôle offers a package deal of the Longwear precision Lash Eyeliner, Hypnôse Mascara, and Perfume.