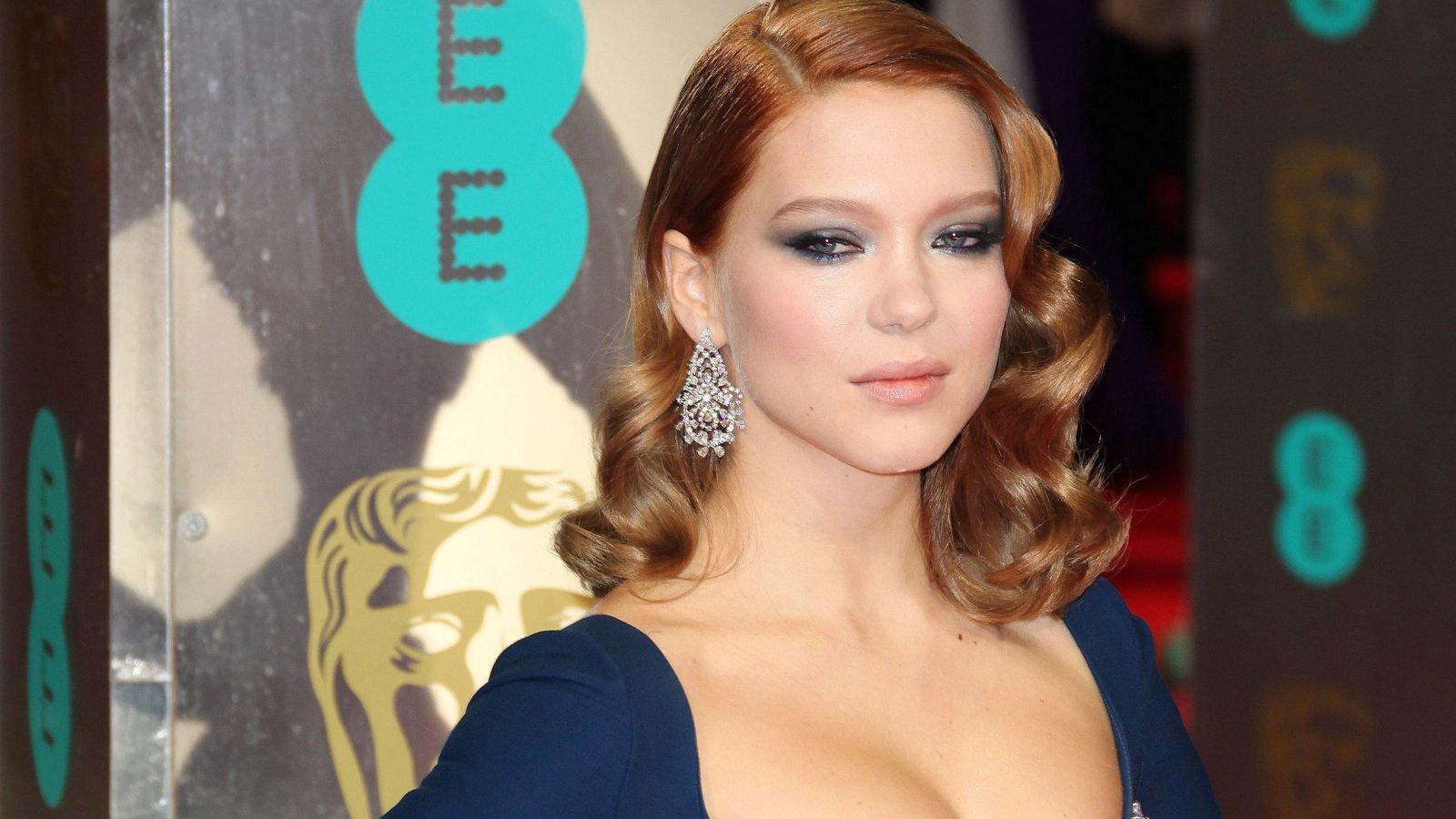 Léa Seydoux Puts A 'Spell On You' With New Louis Vuitton Fragrance
Léa Seydoux is a seductress for the new Louis Vuitton Spell On You fragrance, and we can't get enough of her. The French actress advertised the pink-colored perfume in a film campaign showing her in an affectionate romp with a lover. Louis Vuitton tapped decorated French video director and photographer Jean-Baptiste Mondino to realize their dream on film.
Baptiste said his inspiration for the campaign came from the fragrance's name - Spell On You.
Article continues below advertisement
"It had to be a love story, a love spell. Then came the idea to portray their affection with a certain elegance, very pure. There is also the captivating feeling of a voyage, an escape, which is the signature of Louis Vuitton."
-
Article continues below advertisement
The Seductress
True to his vision, Léa takes us on a sensual journey with her Pixie blonde cut and muted makeup as she struts towards her lover. In a continuing sequence, the pair canoodle – linking fingers, rubbing legs, taking off their clothes as they bask in the throes of passion. Spell On You would do that to you and here's what Léa thinks of her campaign;
"This is a beautiful evolution of my continuing journey with Louis Vuitton, one that now comprises several evocative stories. I am honored to embody a fragrance that is imbued with sophistication and sensuality."
-
Spell On You
Resident perfumer Jacques Cavallier Belletrud composed SpellOn You as a double-essence fragrance. Its base is the traditional French love potion Iris mixed with Rose. Then, it layers more sensual scents from Acacia flower, Jasmine Sambac, Peach, and White Musk. The romantic notes fill the air subtly like a real-life seductress – you never see her coming.
Article continues below advertisement
The Ultimate Seducer
One thing about seductresses is their ability to morph into your wildest desire, and Léa does that for the second part of this campaign. The bond girl transforms into a corporate boss lady strutting across the room in her all-black outfit. Still rocking her pixie cut, Léa wears straight-legged black pants, a bandeau, and an open buttoned blazer.
She swings her LV tote in her right hand as she walks forward in black pointed-toe stilettos glancing seductively to her right, then her front. We're definitely under her spell, and you may be too after seeing the video below.
Louis Vuitton On 'Spell On You'
Spell On You preaches intense longing, an irresistible pull, a passionate embrace, a look of love, an object of desire, and any other phrase you can attach to sensuality. The small bottle with a black cork comes in a pink travel pouch. According to LV,
"The Maison [house] brings its traditional savoire-faire to Les Travel Parfums Louis Vuitton with dedicated fragrance travel cases."
-