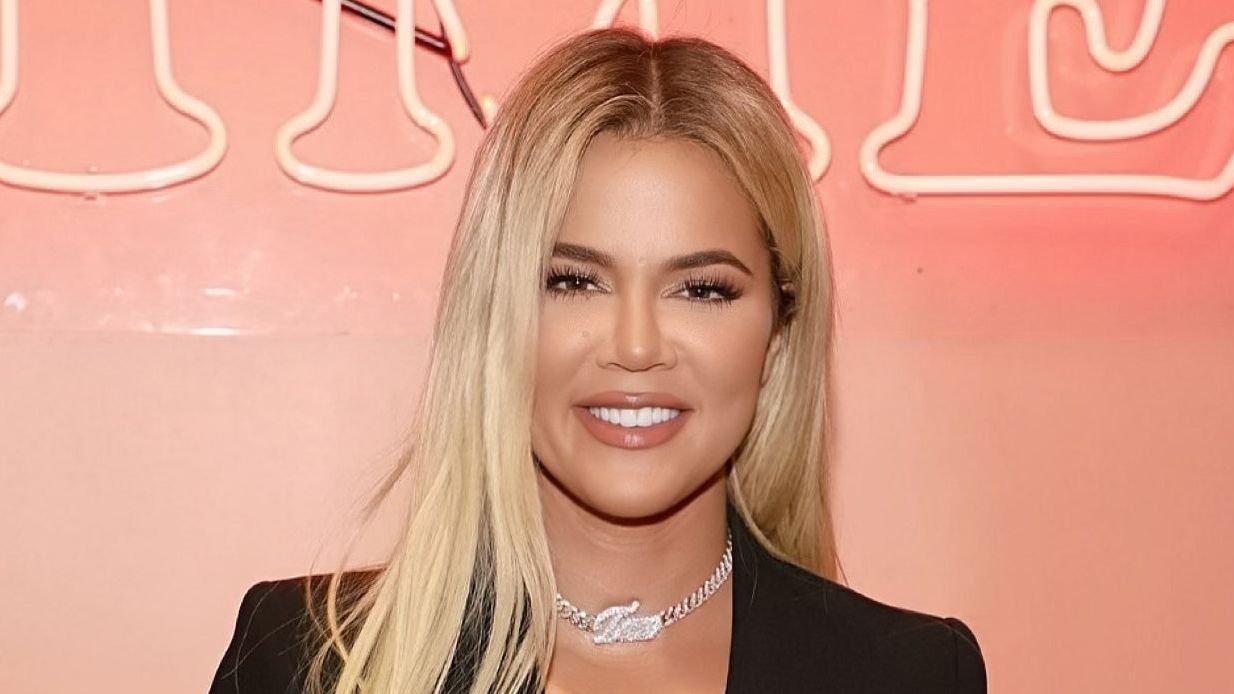 Khloe Kardashian Poses In 'GOOD American' Denim
Khloe Kardashian takes us back to the Nineties with her new Good American Capsule collection - GOOD Denim. The tagline "Re-invented Classics to serve your curves" is a manifestation of Khloe's love for the Nineties baggy-style denim. She previously released a similar capsule collection - Good '90s - to honor her baby sister, Kylie Jenner, and now she's dropped a new one for herself. The 36-year-old teased the new design four days ago on her Instagram page, writing, "We are Denim. Every size, every wash to serve your curves."
Article continues below advertisement
New Drop Out Now
Khloe sits like a boss with her long toned legs crossed in this promotional photoshoot announcing the new drop. She wears an unbuttoned dress shirt with nothing else underneath, teasing her 219 million followers with hints of skin. The picture in monochrome highlights her 14" blonde (we can see the color in another shot) bob-cut. Pointed-toe stiletto pumps are the only accessory Khloe adds to her risque ensemble.
Throw It Back To The Nineties
Khloe opts for a colored image in this picture to give customers a candid look at what she's offering through her clothing brand. The faded blue denim is a classic Nineties shade, and so is the XL-XXL set and frayed hem pants. The GOOD American founder wears only the left part of her jacket, exposing her defined abs on the right. She covers her boobs with her left hand while blowing a kiss at the camera.
Article continues below advertisement
What Waist?
One of the things Khloe Kardashian is famous for is her tremendous weight loss after the divorce from Lamar Odom. She started the short-lived show Revenge Body With Khloe helping others on their weight loss journeys. Even though the show doesn't air anymore, Khloe remains diligent with her workout regimen and shares the moments with her followers.
In this post, she poses topless, flaunting her toned upper body in GOOD American Good Denim. The baggy pants accentuate her tiny waist and ridiculously flat abs as the mother of one crosses her arms in a V over her chest. Khloe stares with parted lips into the camera as her blonde bob falls over her shoulders.
More Designs At The Store
Khloe enlists other models to advertise her new designs on their unique body styles, and we get a glimpse into what to expect on the online store. There are ripped denim pants, two-in-one material jackets, ankle-length pants and many more. Visit goodamerican.com to see more.