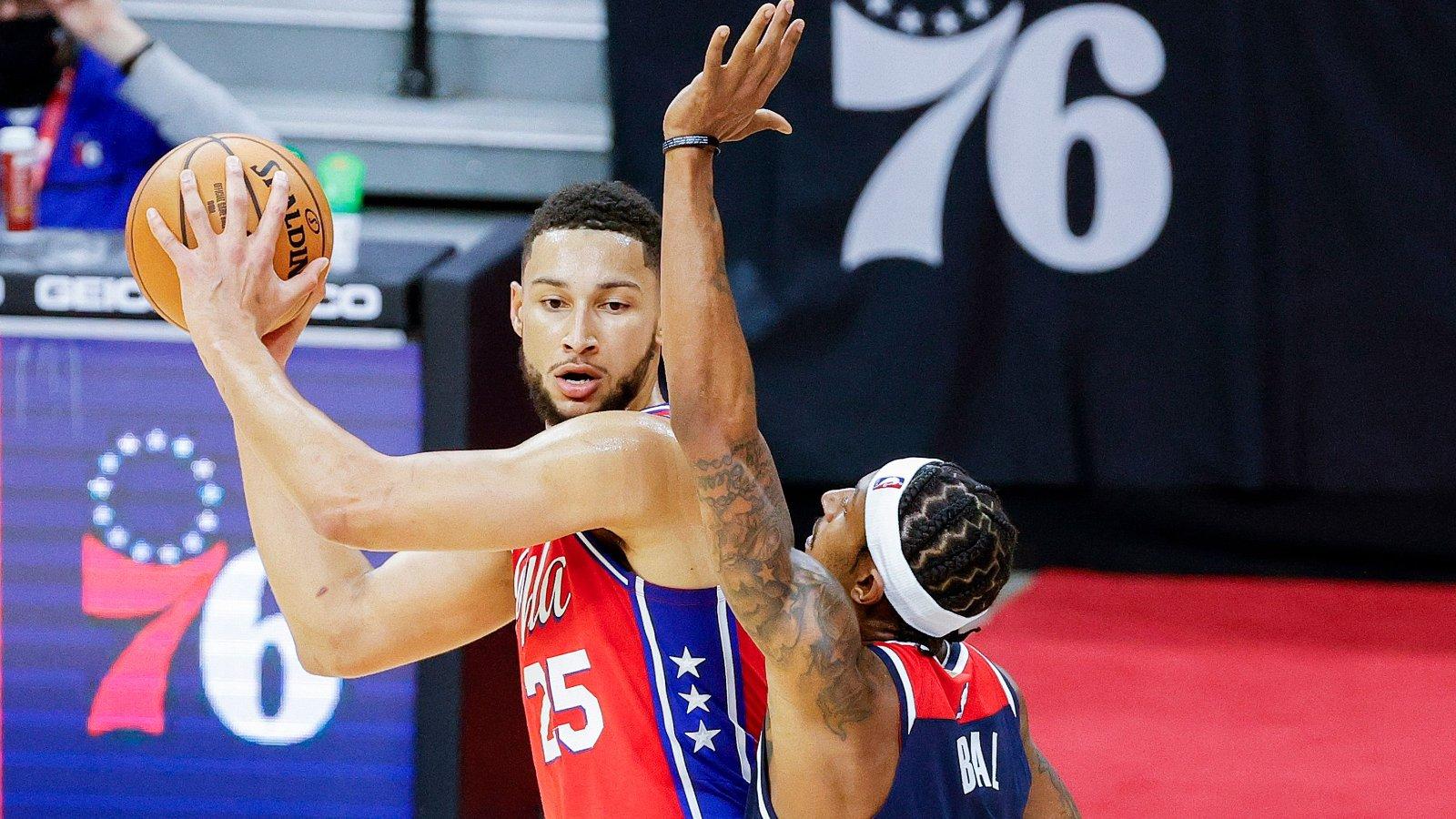 NBA Rumors: Ben Simmons-For-Bradley Beal Trade Becoming A Possibility For Sixers, Says Bill Simmons
In the past months, rumors have been continuously swirling around All-Star point guard Ben Simmons and his potential departure from the Philadelphia 76ers. After being heavily criticized for his underwhelming performance in the 2021 NBA Playoffs, Simmons has expressed his desire to leave the Sixers and start a new journey somewhere else. However, though they were aware of Simmons' unhappiness with the team, the Sixers won't trade their disgruntled star just for the sake of getting him out of the City of Brotherly Love.
In any potential deal involving Simmons, Sixers president of basketball operations Daryl Morey has informed every potential suitor that they would only accept a trade package that includes an All-Star caliber player.
Article continues below advertisement
Bills Simmons Comments On Potential Ben Simmons-For-Bradley Beal Trade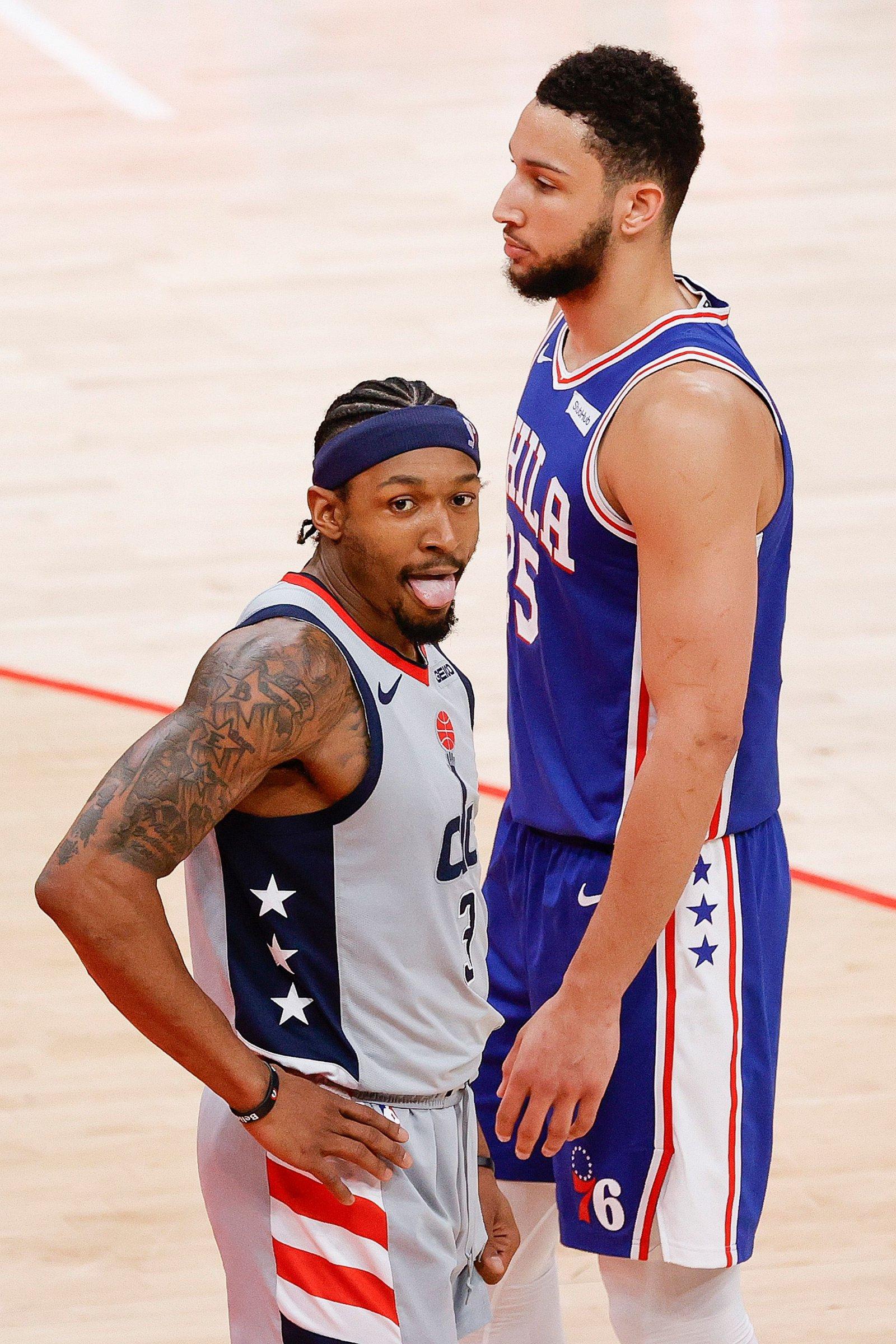 One of the dream trade targets for the Sixers in the potential deal involving Simmons is All-Star shooting guard Bradley Beal of the Washington Wizards. In a recent episode of The Bills Simmons Podcast, via Twitter, Bills Simmons of The Ringer talked about the rumored Wizards-Sixers blockbuster trade involving Simmons and Beal. As the 2022 NBA trade deadline draws closer, Simmons said that he's becoming "more convinced" that the Simmons-for-Beal trade would happen in "some form."
"I think there's something there with Beal-Simmons, no inside info," Simmons said, as quoted by SB Nation's Liberty Ballers. "Just, I think it's something that's logical especially with the way Brooklyn, and I think we both have a lot of the same intel, Brooklyn has really cracked down on this Harden thing. They're like 'look, we're not helping this happen. But I think Brooklyn is pretty emboldened on the F-You stance with the Simmons-Harden trade."
Bradley Beal Open To Leaving Wizards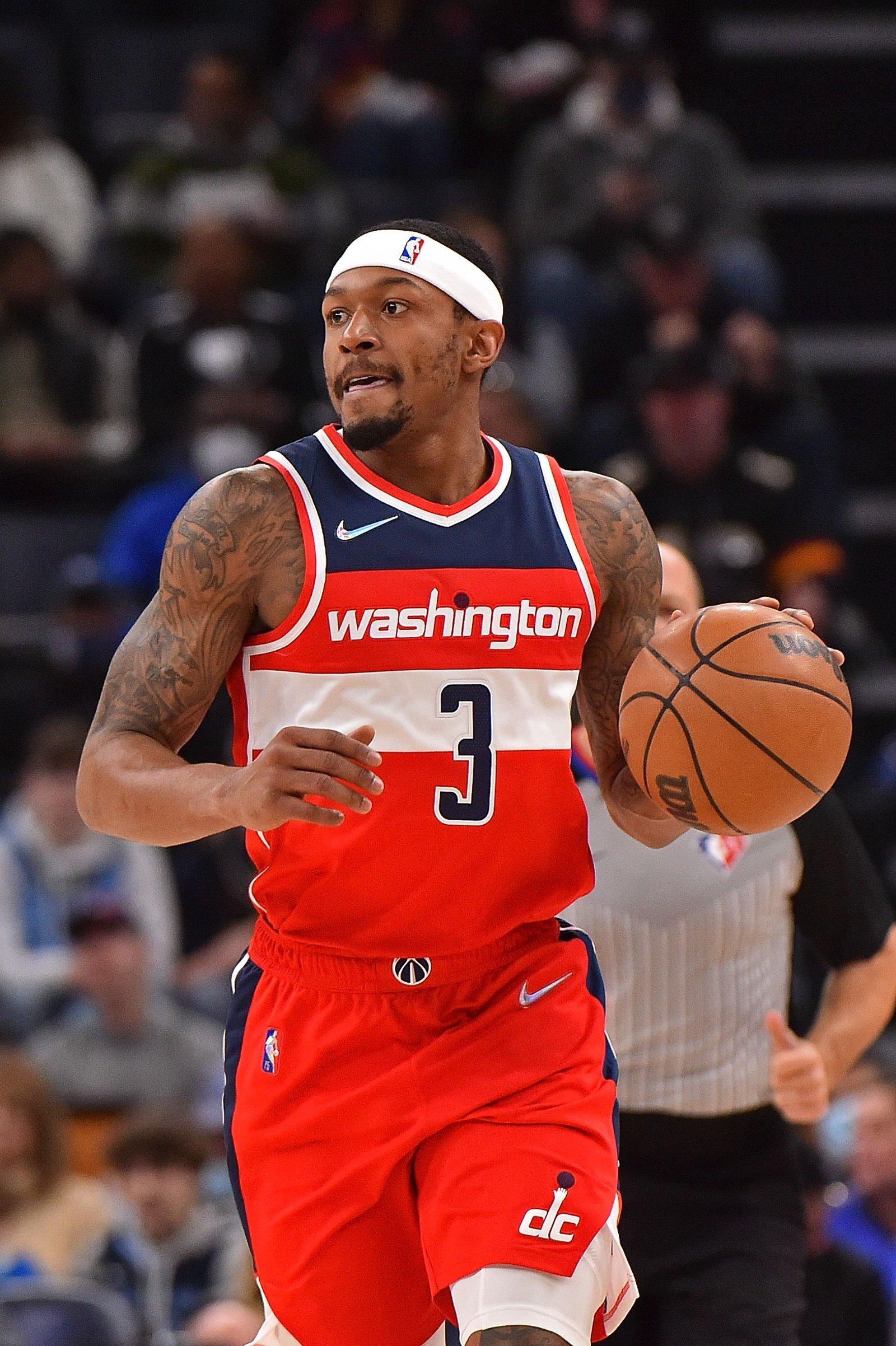 A few months ago, no one would dare to talk about trade rumors involving Beal. Since the 2021 NBA offseason, the Wizards have been telling anyone in the league that they have no interest in trading Beal, and the All-Star shooting guard has said on numerous occasions that he wants to finish his NBA career in Washington. However, things have dramatically changed a few days before the 2022 NBA trade deadline.
According to David Aldridge and Josh Robbins of The Athletic, Beal is growing frustrated with the Wizards' performance in the 2021-22 NBA season. Compared to when the season started, Beal is reportedly no longer "rejecting out of hand the notion of trade elsewhere."
Article continues below advertisement
Bradley Beal Improves Sixers' Offense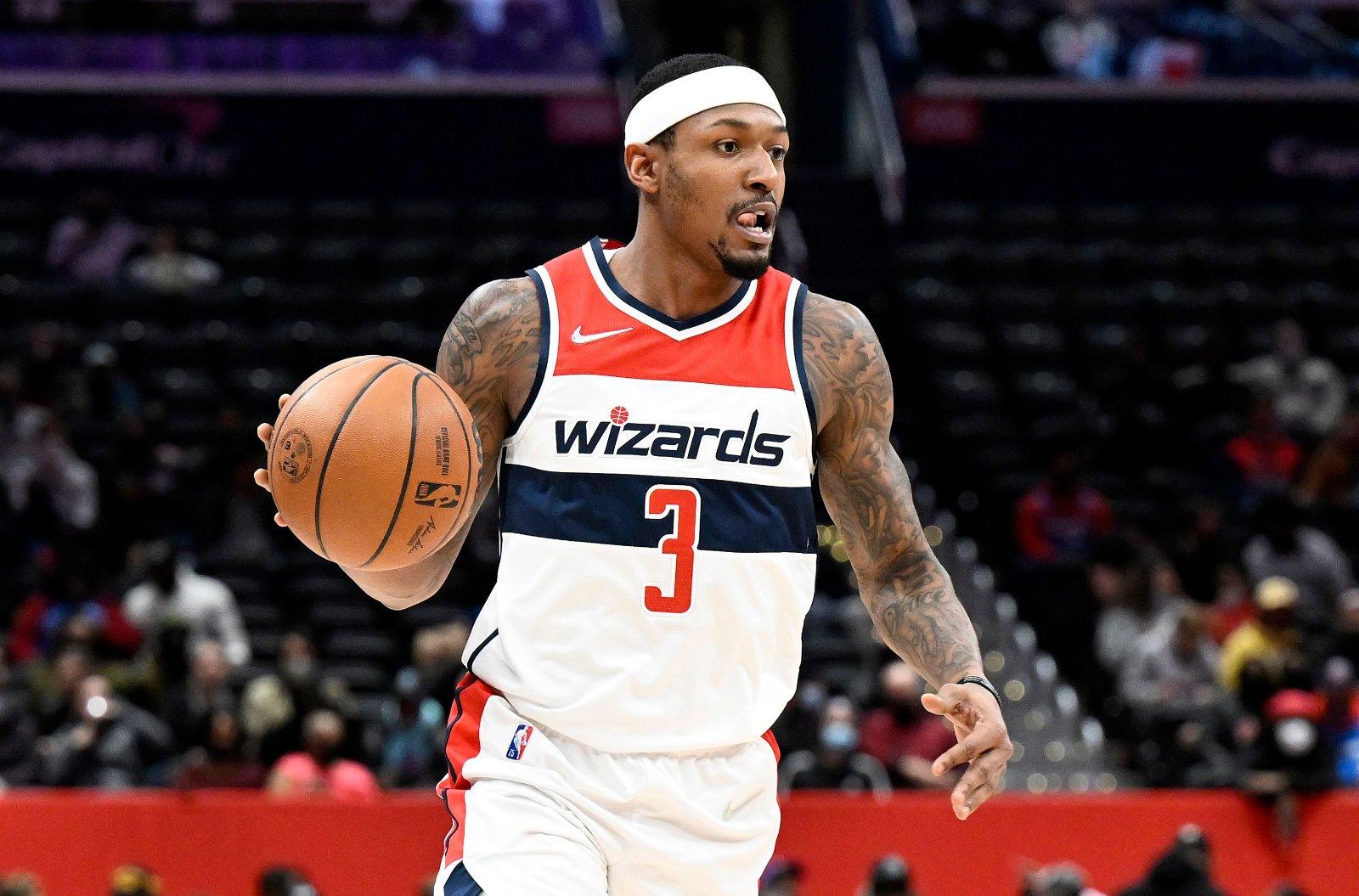 Beal would undeniably be an incredible acquisition for the Sixers. His potential arrival in the City of Brotherly Love is expected to improve their offensive efficiency that currently ranks No. 12 in the league, scoring 109.0 points per 100 possessions. Beal would give the Sixers a very reliable scoring option, a decent playmaker, and an elite three-point shooter.
This season, Beal is averaging 23.2 points, 4.7 rebounds, and 6.6 assists while shooting 45.1 percent from the field and 30.0 percent from beyond the arc.
Will Sixers Go All-In For Bradley Beal?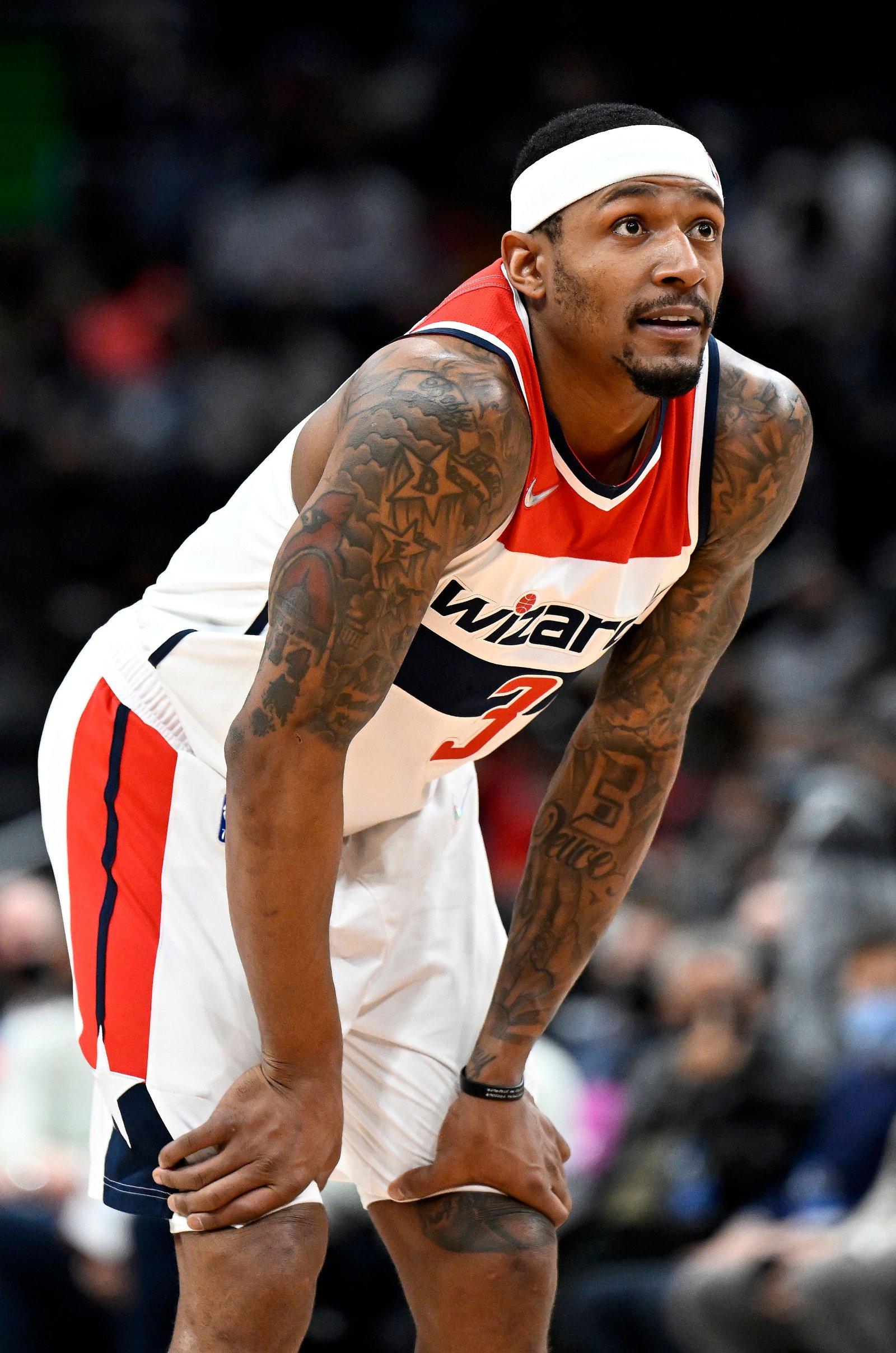 Once the Wizards start listening to offers for Beal, the Sixers are highly expected to give their front office an immediate call. As everyone knows, Beal is on the top of the list of players whom the Sixers would strongly consider trading Simmons. However, according to The Athletic, the Sixers are only open to engaging in a blockbuster deal with the Wizards if they would only ask for Simmons in exchange for Beal.
Despite their strong interest in Beal, the Sixers are reportedly not willing to include young players such as Tyrese Maxey and Matisse Thybulle in the trade package that they would offer to the Wizards.