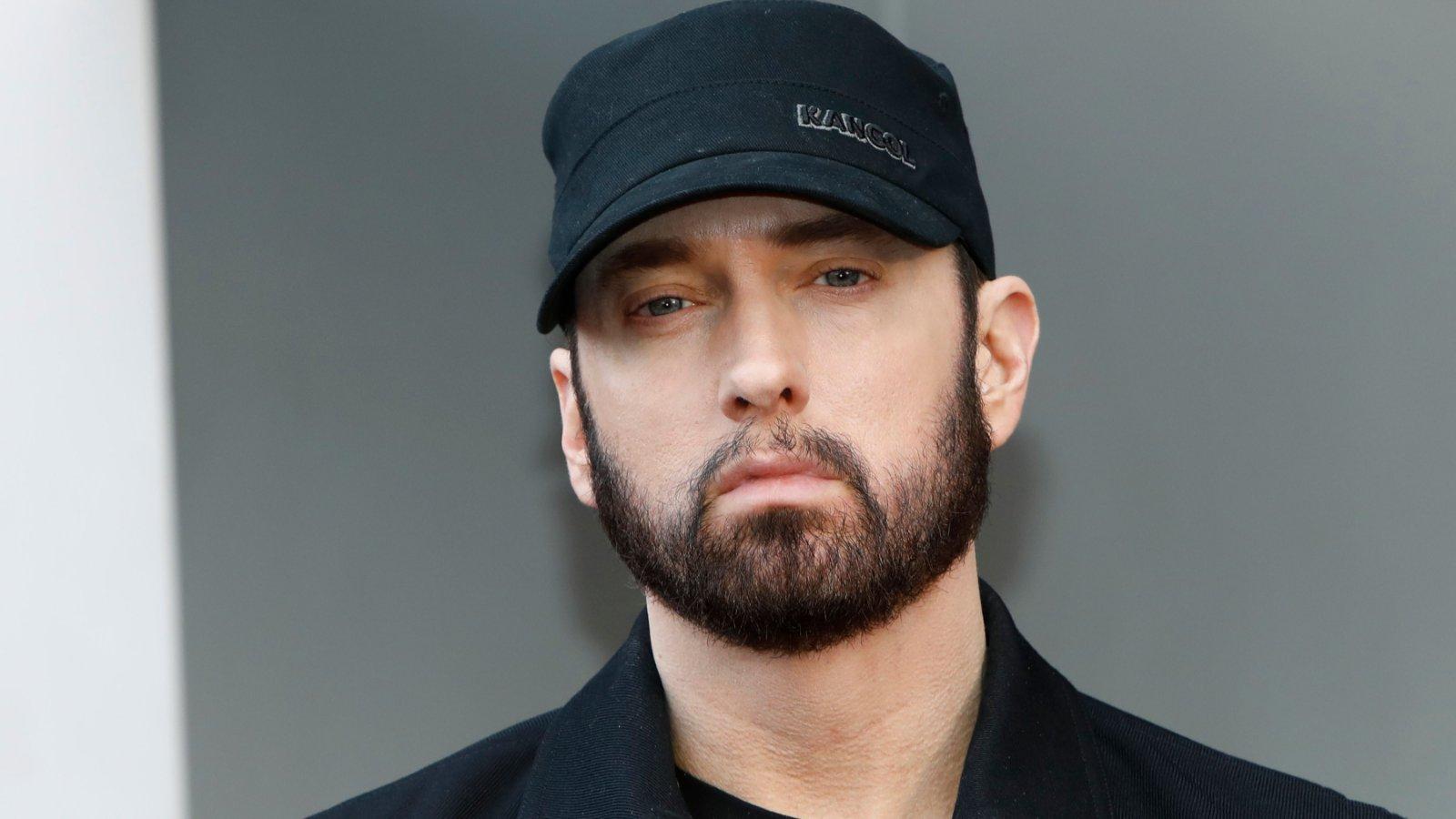 Eminem's Bored Ape NFT Valued At $462,000
Famous Detroit rapper Eminem, real name Marshall Mathers, has a Bored Ape NFT valued at $462,000. Based on coverage by Fortune, Mathers purchased the single token for just under half a million dollars from the infamous NFT collection, Bored Ape Yacht Club.
The rapper subsequently changed his twitter icon to feature his purchased NFT.
Article continues below advertisement
Which Bored Ape NFT Does Eminem Have?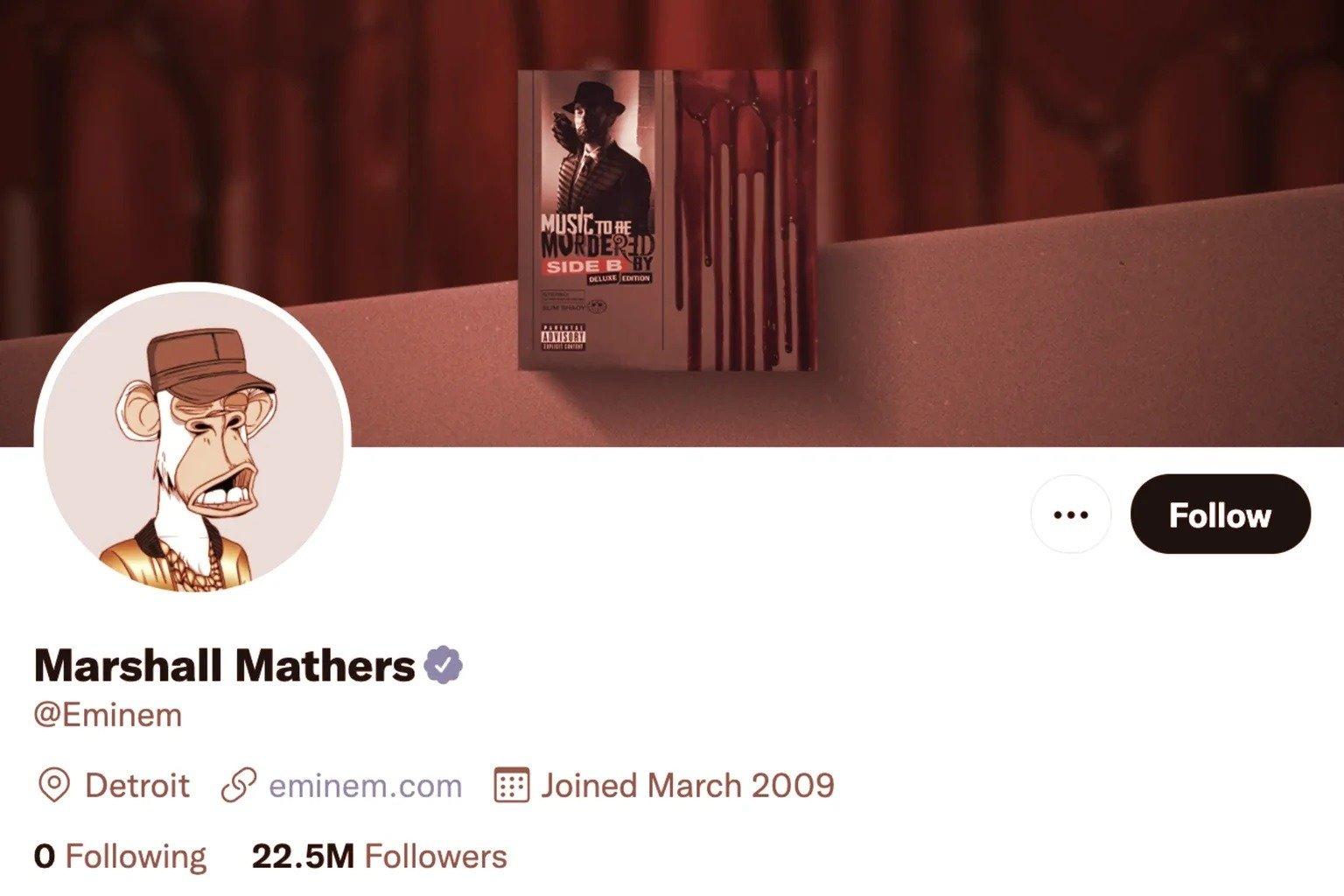 The token in question, nicknamed "EminApe" displays a white ape wearing a camo army cap as well as a chain necklace. The sale was made by OpenSea user GeeGazza, who said that the sale going through was "madness".
Article continues below advertisement
What Are Bored Ape NFTs?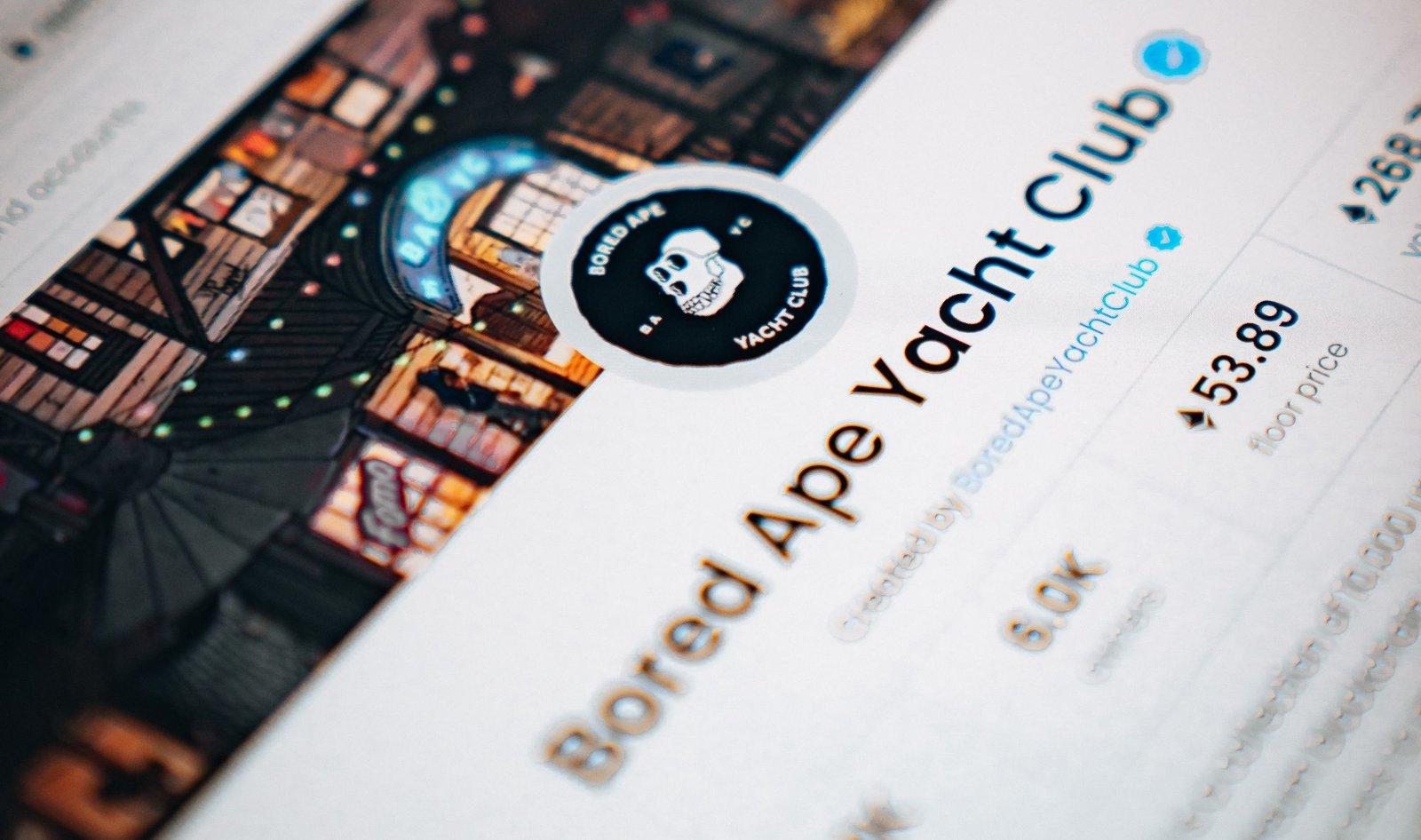 Bored Ape Yacht Club (BAYE) is a non fungible token (NFT) collection of 10,000 unique art assets. Created by Yuga Labs, the minimum asking price for a Bored Ape is 52 Ethereum, which is roughly $210,000.
The collection is well known for its visual template, featuring cartoon style apes drawn with a varying number of expressions, colors and accessories.
How Do NFTs Work?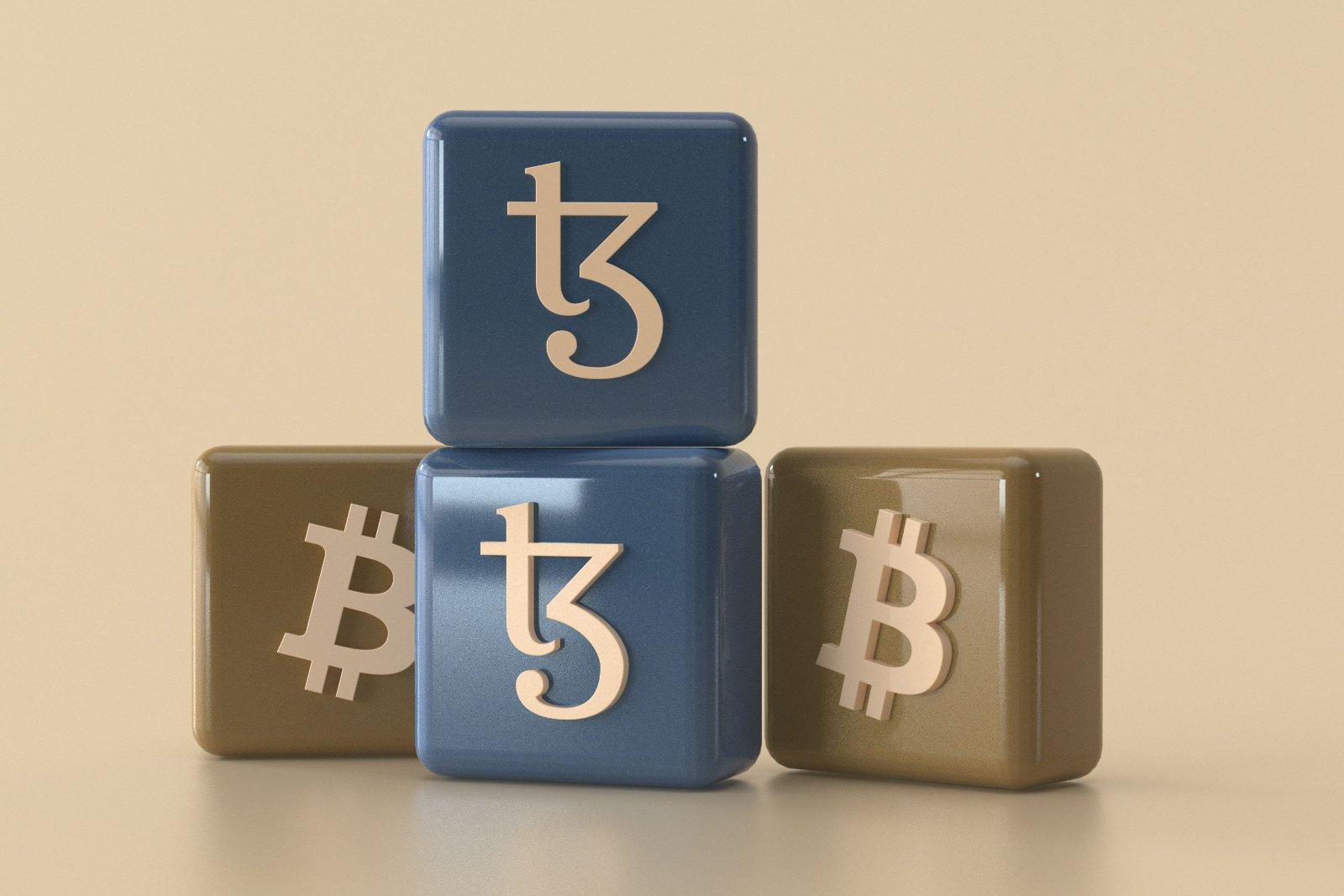 Non fungible tokens (NFTs) are a form of digital assets on the blockchain that allows users to track ownership of digital goods, such as videos, images and video-game content.
NFTs theoretically allow a 'proof of ownership' for digital goods. Any user can view the said content, but in theory an NFT illustrates who the 'official' owner is.
Unlike cryptocurrencies like Bitcoin or Ethereum, NFTs are intended to be identifiable and totally unique. Like physical currencies, cryptos like Bitcoin are supposed to be interchangeable and in no-way distinguishable from each other. However, both formats have a finite number of tokens available, with significantly fewer NFTs included in collections.
NFTs work in the opposite way. As a sign of status and a way to facilitate value and speculation, no two Bored Ape NFTs are identical.
The Celebrities Who Endorse NFTs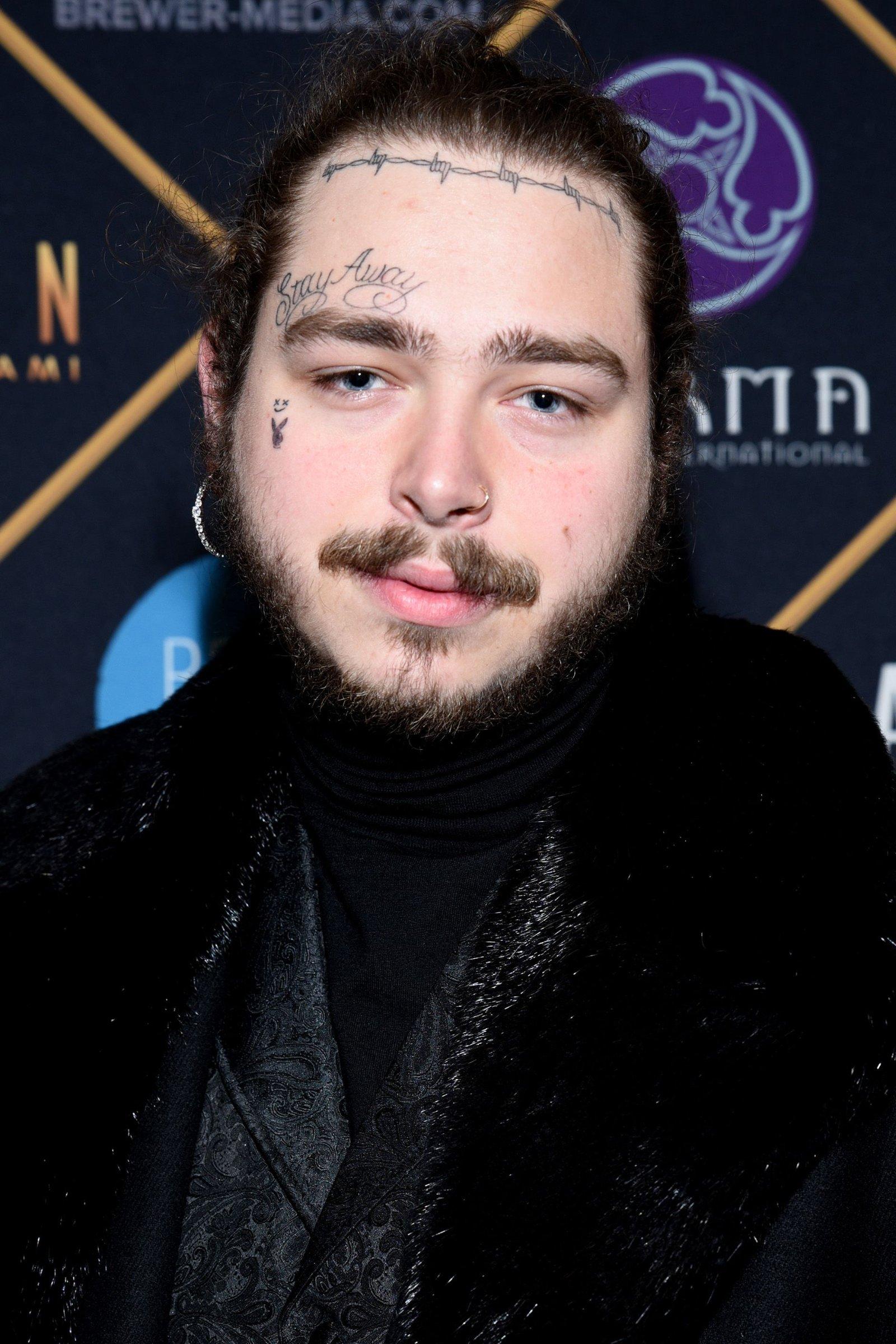 There is no official list of celebrities who partake in NFTs and cryptocurrency. However, those who are confirmed include: Jimmy Fallon, Justin Bieber, Von Miller, Paris Hilton, Post Malone, Kevin Hart, Shaquille O'Neal, Logan Paul, Snoop Dogg, Drake Bell, Timbaland and DJ Khaled.