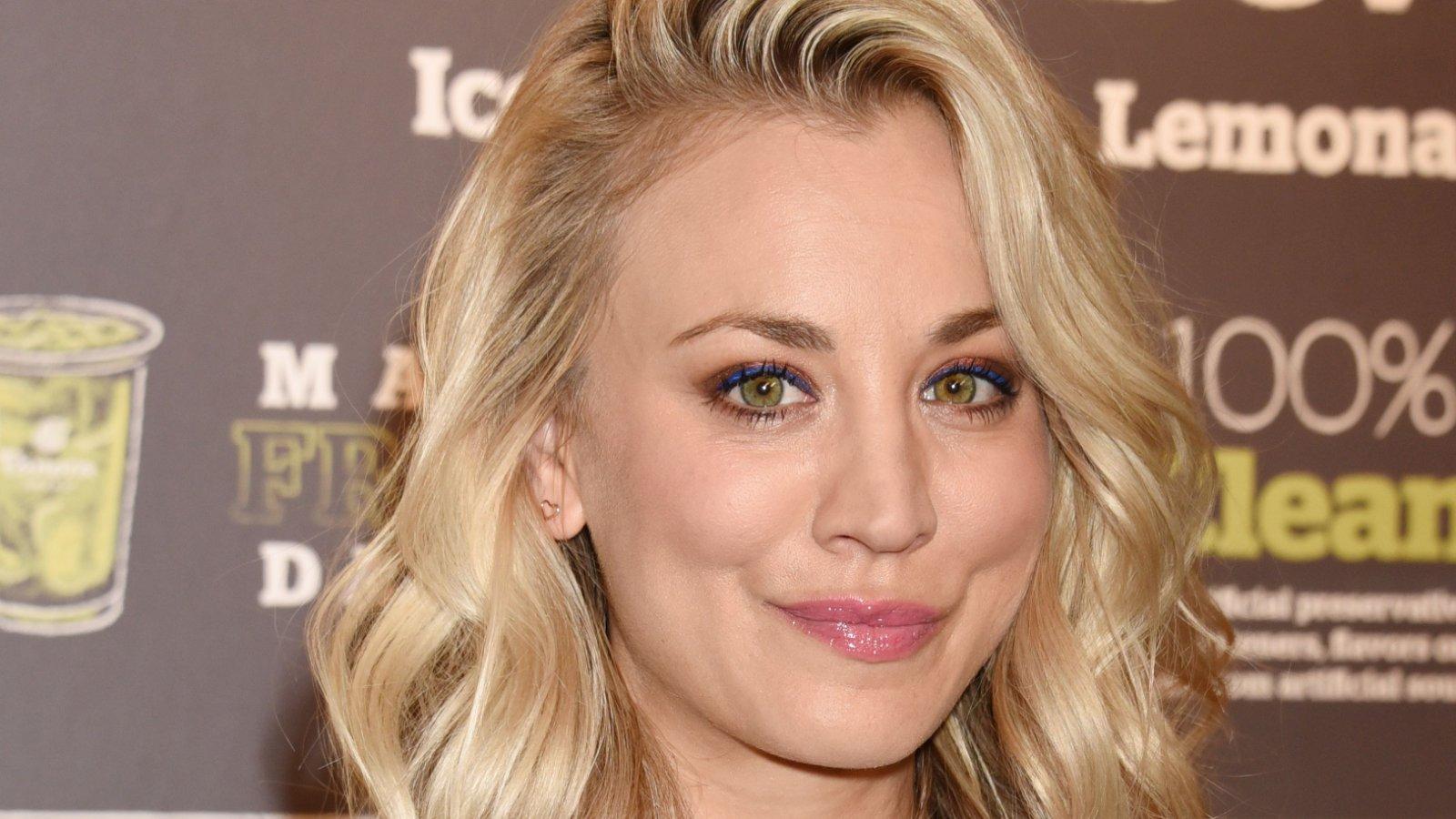 Kaley Cuoco Shares Touching Tribute To Her Late Dog Norman
Kaley Cuoco recently left fans in tears as she took to Instagram to post a touching tribute to her late dog, Norman. Sharing a black-and-white photo of her cuddling the pitbull mix in bed, The Flight Attendant star, 36, penned a sweet message to commemorate her beloved pooch, with followers sharing their own loss stories in the comments.
Known for her deep love of animals, Cuoco strongly advocates for adoption on her page and has opened her heart to several shelter dogs over the years, including Norman. Her household is a safe haven for pets, including 25 horses, a bunny, a goat, and two piglets on top of her "large pack of dogs."
Scroll for photos of her furry companions.
Article continues below advertisement
Her First Rescue Dog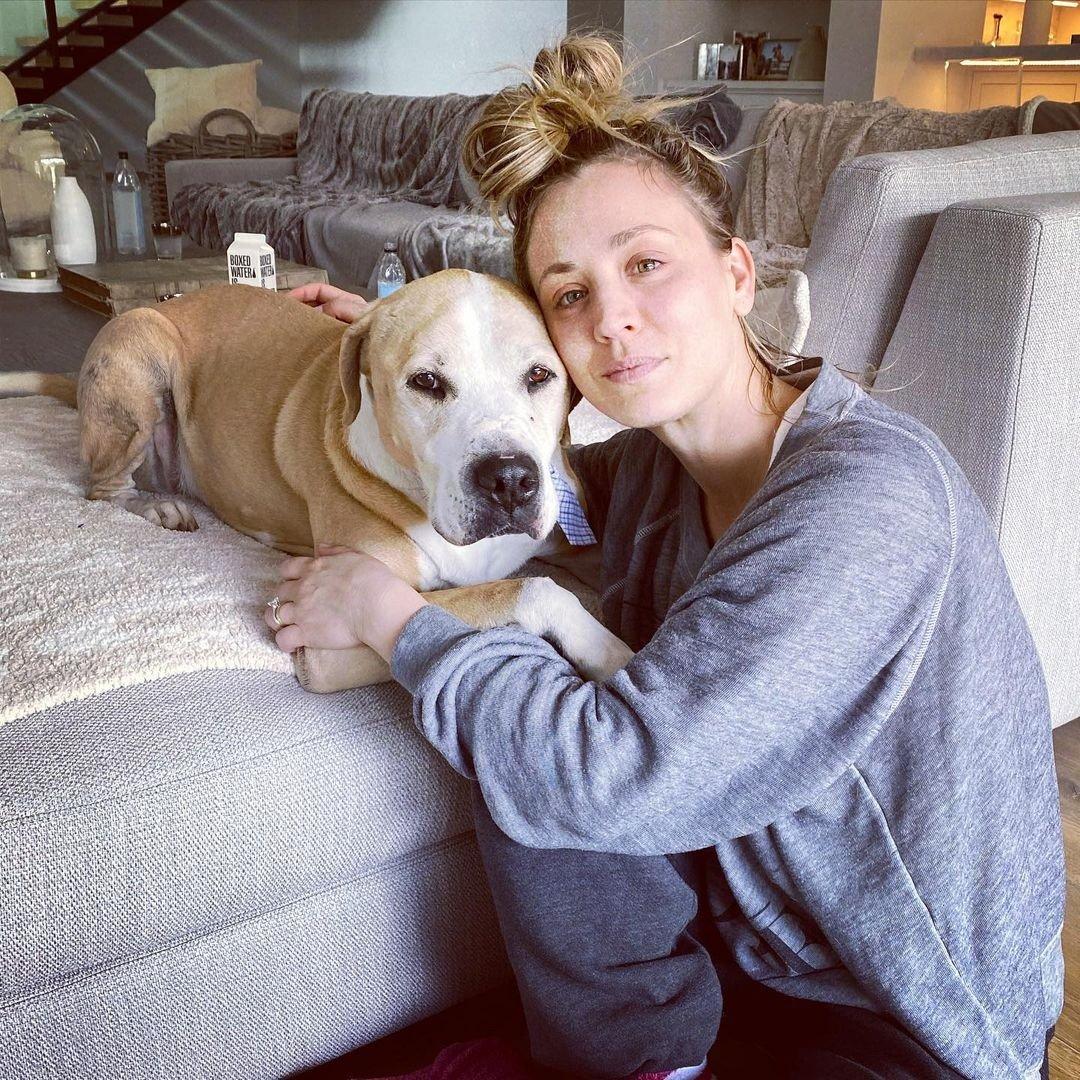 Cuoco's first rescue dog, Norman was adopted back in 2007 when he was about 2-years-old. The pup had a broken leg when she first met him, and Cuoco lovingly nursed him back to health, something she's done with other rescue dogs that were added to her family later on.
Speaking to the Los Angeles Times in 2017, the actress, who has named her production company, Norman Productions, after the pooch, said that giving shelter dogs a home became her "passion" after welcoming Norman into her life: "You know, an animal is so innocent. They have no voice. ... I want to kind of be a voice for them, and speak up for them."
Sadly, the pitbull mix crossed the Rainbow Bridge last January, with an unconsolable Cuoco mourning his loss on Instagram. Calling him her "entire world for 14 years" in a heartbreaking message, she expressed her "earth shattering deep gut wrenching pain I didn't know was possible" at his passing.
"Thank you for smiling at me as you left this world, confirming once again our language was ours alone. You will always have my heart. 💔" continued the post, which included two black-and-white photos of herself and Norman, given below.
A Tribute To Norman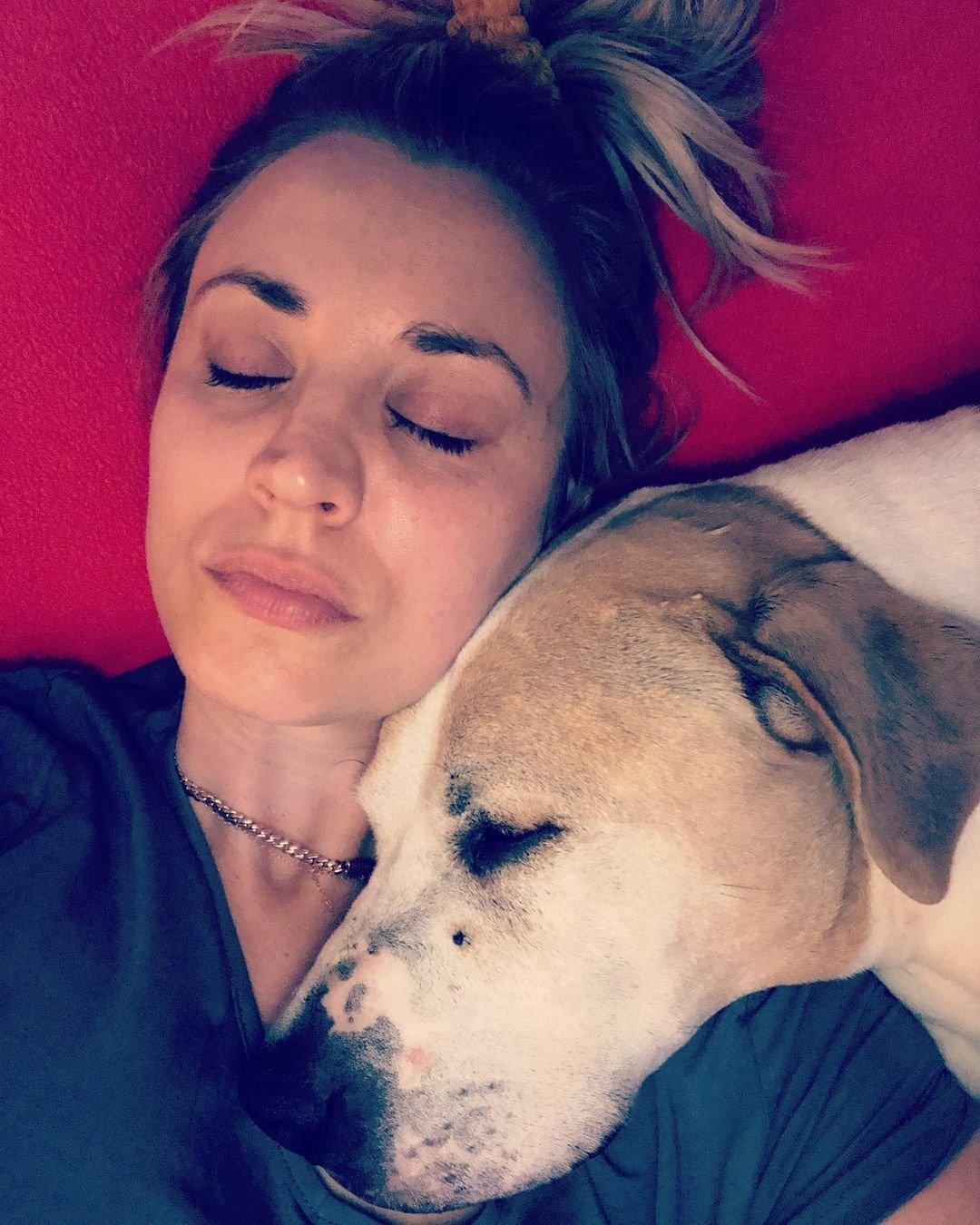 Cuoco's latest tribute to her beloved dog was no less emotional, prompting an outpour of love and support from followers.
"Norman, can't believe you have been gone a year. I'll truly miss you forever 🖤 🐾," The Big Bang Theory alum wrote alongside a picture of her and the pitbull mix, adding a Josh Billings quote that read: "A dog is the only thing on earth, that loves you more then [sic]he loves himself."
Among the people who sounded off in the comments was her sister Briana Cuoco, who wrote: "Norman forever ❤️."
Others reached out to let her know they shared the pain.
"Oh noo. I didn't know you lost your sweet Norman. He seemed like the gentlest, sweetest dog. We lost our dog around that same time. It still hurts every day," said one person.
"I couldn't agree with you more. I lost my dog Payton unexpectedly on the same day You lost Norman and I will miss him forever 🐾🖤💔😢," commented another user.
Celebrity photographer Miles Diggs also chimed in: "stop. That quote 😢"
Article continues below advertisement
Huge Animal Lover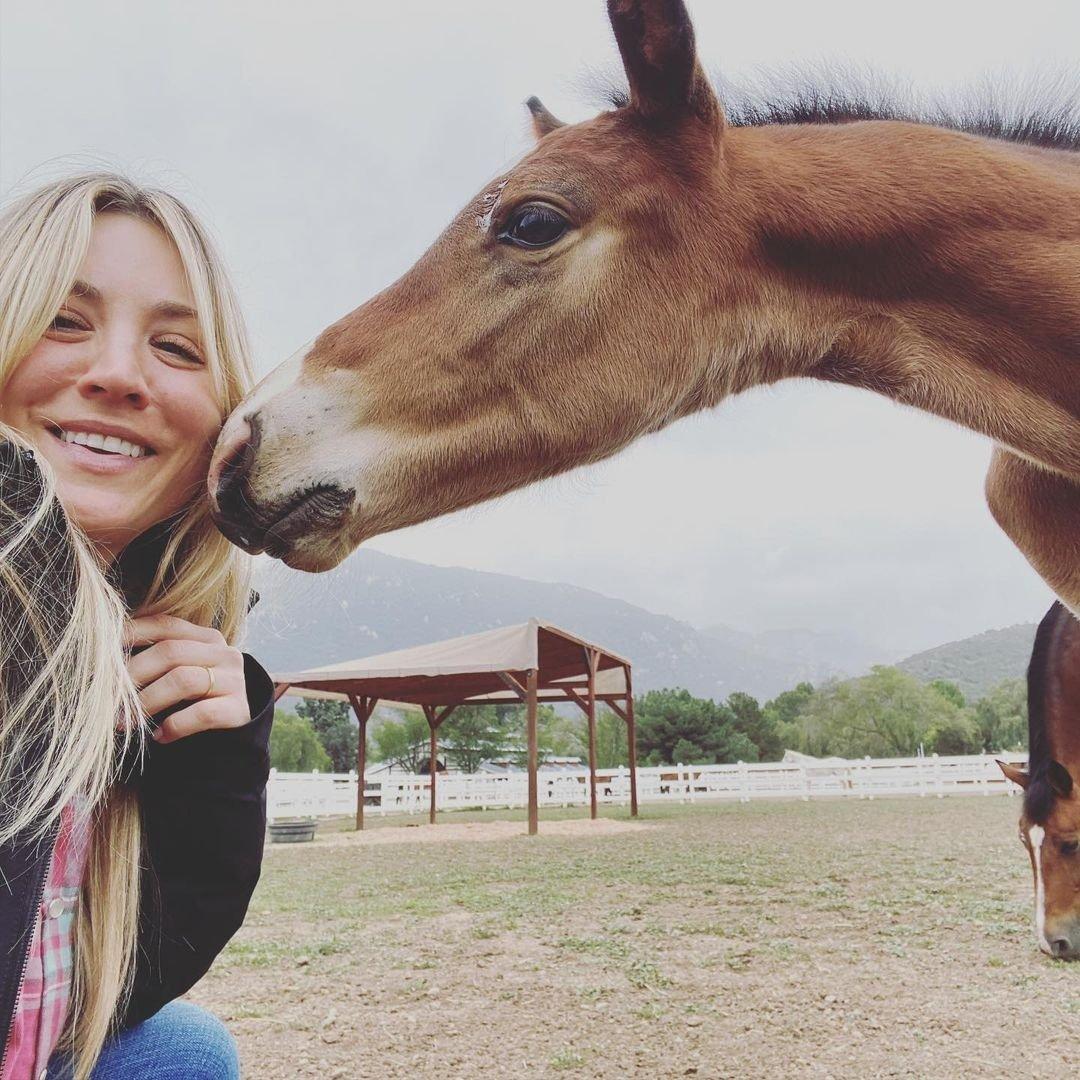 When Cuoco describes herself as a huge animal lover, she's not kidding around. A keen equestrian, her Hidden Hills home is equipped with a private horse barn large enough to accommodate all of her 20-plus equine companions.
Last year, the movie star shared a heartwarming tribute to her horse Bionetty as she retired her from competing. "For the last 6 years, my princess Netty has been nothing short of amazing ... She was the first 'real' horse I ever sat on, and was the first in my official string. It was love at first sight. My first jump on her in Calgary, was a moment of 'whoa'. I knew I would love her forever and that she was perfect for me," she wrote in an Instagram post, given below.
Showing how much she cares for the horse, Cuoco continued: "We share the same heart. I hope Netty knows retirement doesn't mean her life is over. I feel this is my way of thanking her, with a brand new life. Living forever in our backyard, having babies and getting constant pocket mints from my dad. Bionetty, there will never be another like you. You will always be my Queen B!"
As fans are aware, Cuoco's love for her numerous animals runs so deep that she made sure they could be a part of her 2018 wedding with her now-ex-husband, professional equestrian Karl Cook. Tying the knot at a horse ranch owned by the billionaire heir, the former couple had their beloved equines by their side during the intimate ceremony.
Fur Momma Goals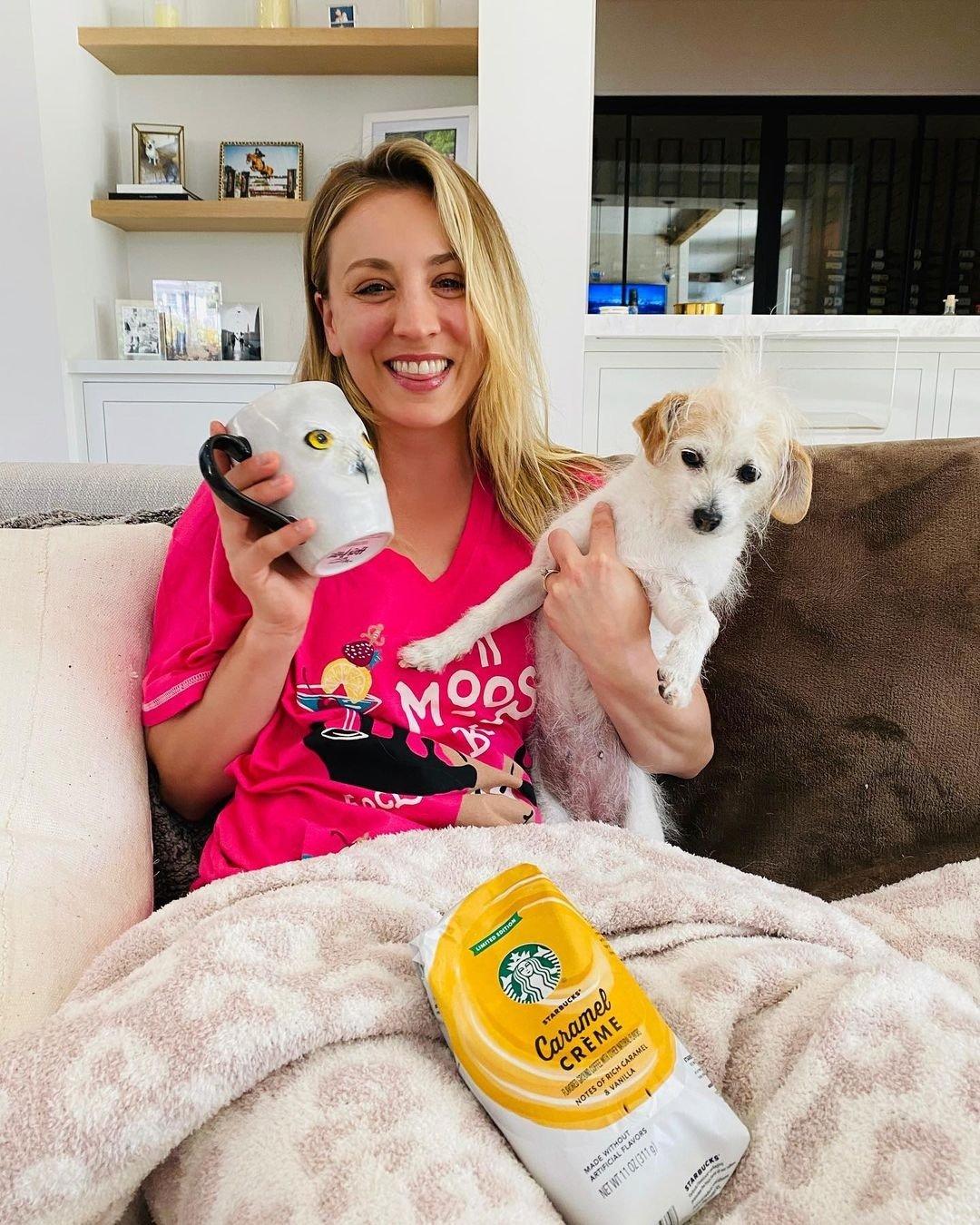 While Cuoco has been mum about the exact number of animals she has, telling Variety last February that "I'm not allowed to say how many I have, because I am afraid they will come knocking, saying that it's an illegal amount," she has no trouble remembering all of their names.
The actress passed the name test with flying colors during a 2019 appearance on The Kelly Clarkson Show, getting every single one of them right as she was shown pictures of her pets, including her bunny Simon and her rescue dwarf goat, Tarantula. Watch it below.
The latest additions to her family include two piglets named Leeroy and Wilbur that she adopted during the pandemic. Introducing them to her Insta fans back in April 2020, Cuoco shared "I got the best quarantine surprise today!" adding, "anything 4 legged is always welcome at our ranch!"
Last summer, Cuoco and Cook opened up their home to a senior dog named Larry, a "9-year-old ginormous mastiff chunk mutt of love" the pair immediately fell in love with. The word "obsessed" was thrown around in a post celebrating the new family member, with Cuoco sharing a sweet slideshow of the happy trio.