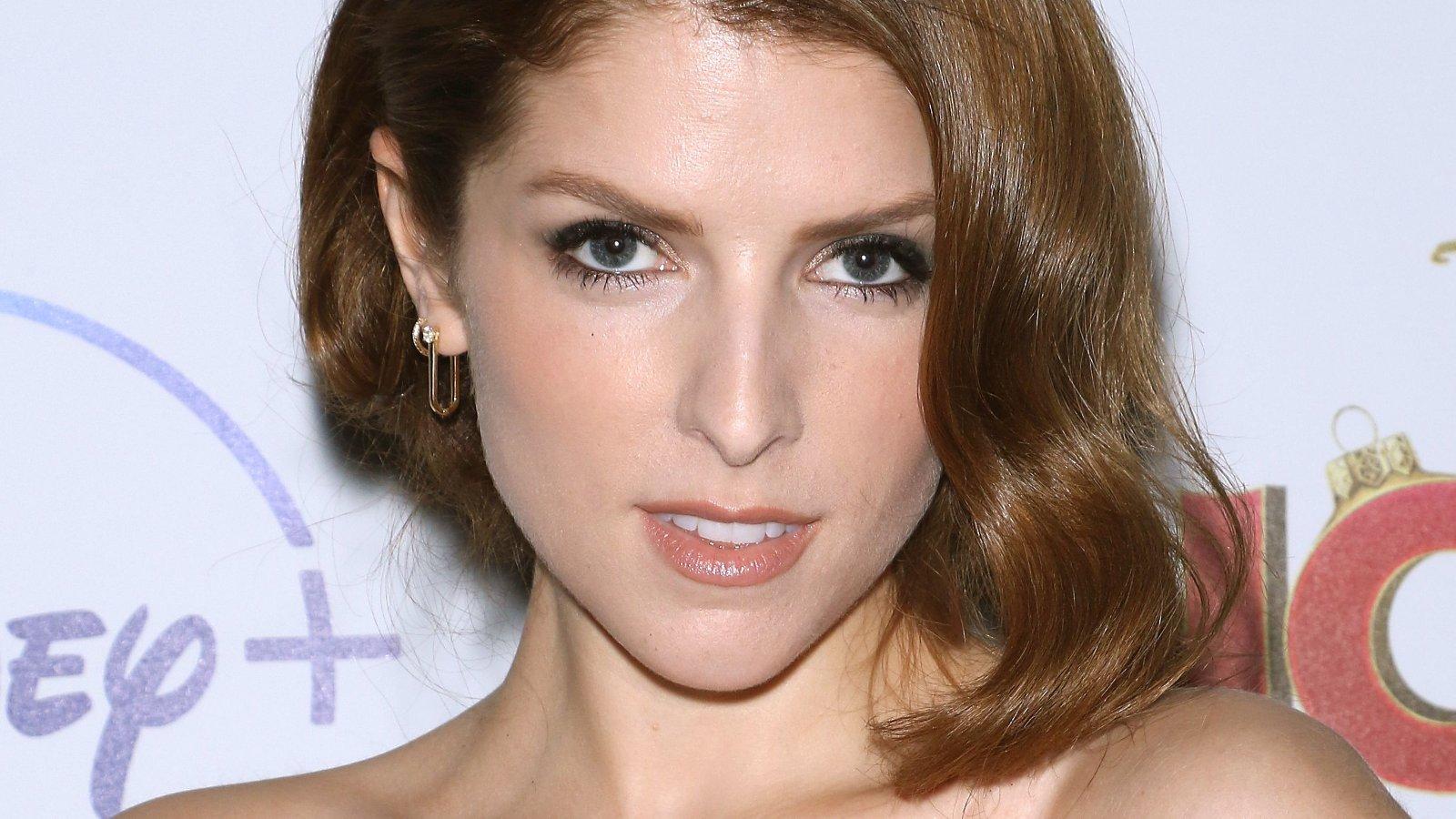 Anna Kendrick Stuns In See-Through Corset Dress
Anna Kendrick is always adorable on-screen but when she is on the red carpet, she amps up the style and turns into a major stunner!
The 36-year-old actress shared a photo on her Instagram page, where she has 19.8 million followers, featuring a gorgeous and fancy look she donned for the Academy Museum of Motion Pictures opening gala.
The photo also sparked queer romance rumors, as Kendrick was seen posing with a girl, who was holding her by the waist. Fans called the duo "the cutest gay couple of 2021".
Scroll down to see the photos.
Article continues below advertisement
Anna Kendrick In Dolce & Gabbana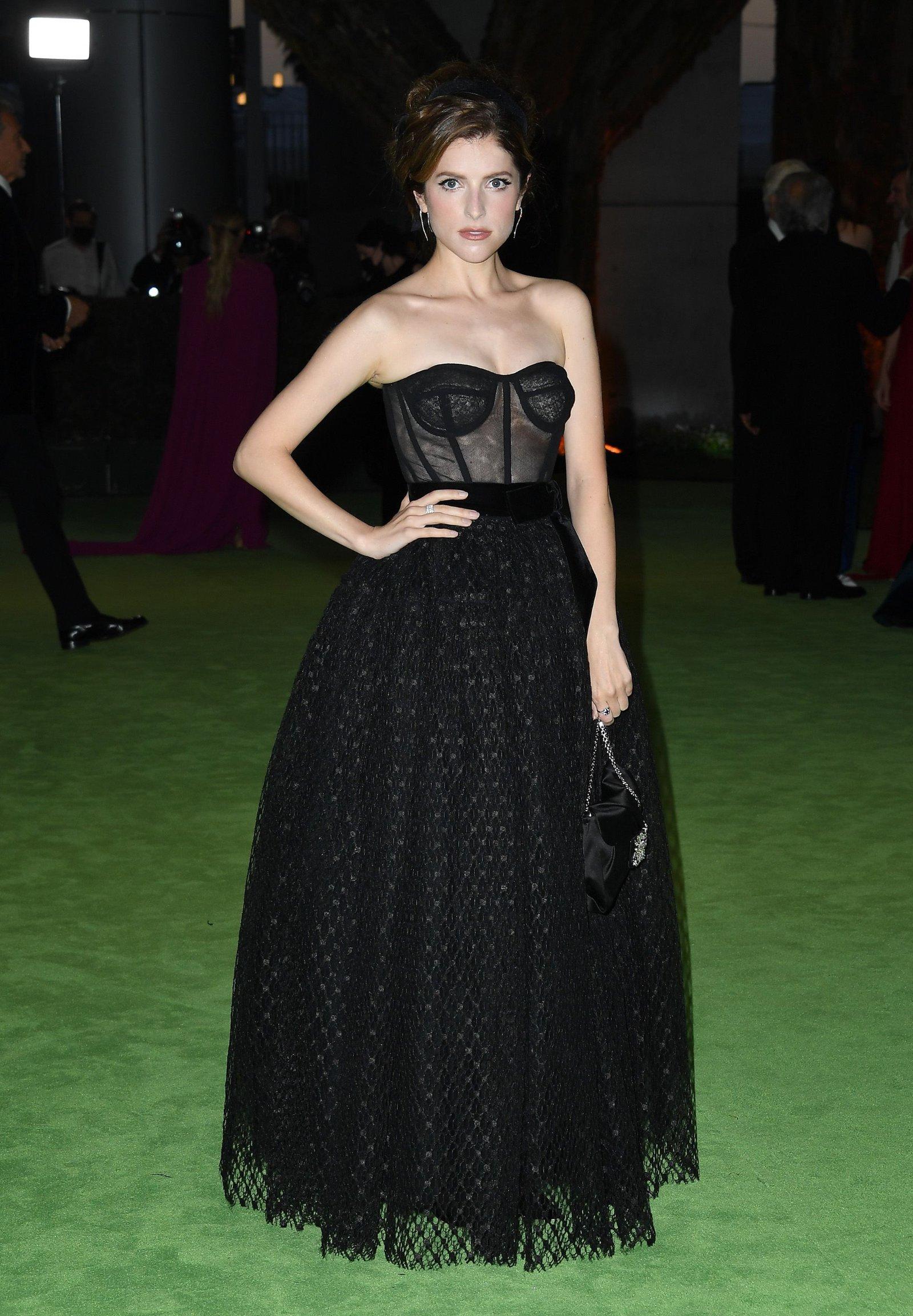 The Love Life star looked like a princess in a sheer black Dolce & Gabbana strapless gown, which featured a corset bodice and a bouffant-style skirt with a mesh outer layer.
The dress was also detailed with a thick black velvet ribbon, which highlighted Kendrick's small waist. To style the look, Kendrick carried an embellished satin purse and donned Kwiat jewelry.
She also wore an updo, with her long bangs parted on the side. The elegant hairstyle totally showed off Kendrick's sexy shoulders and collarbone.
Way Too Fancy?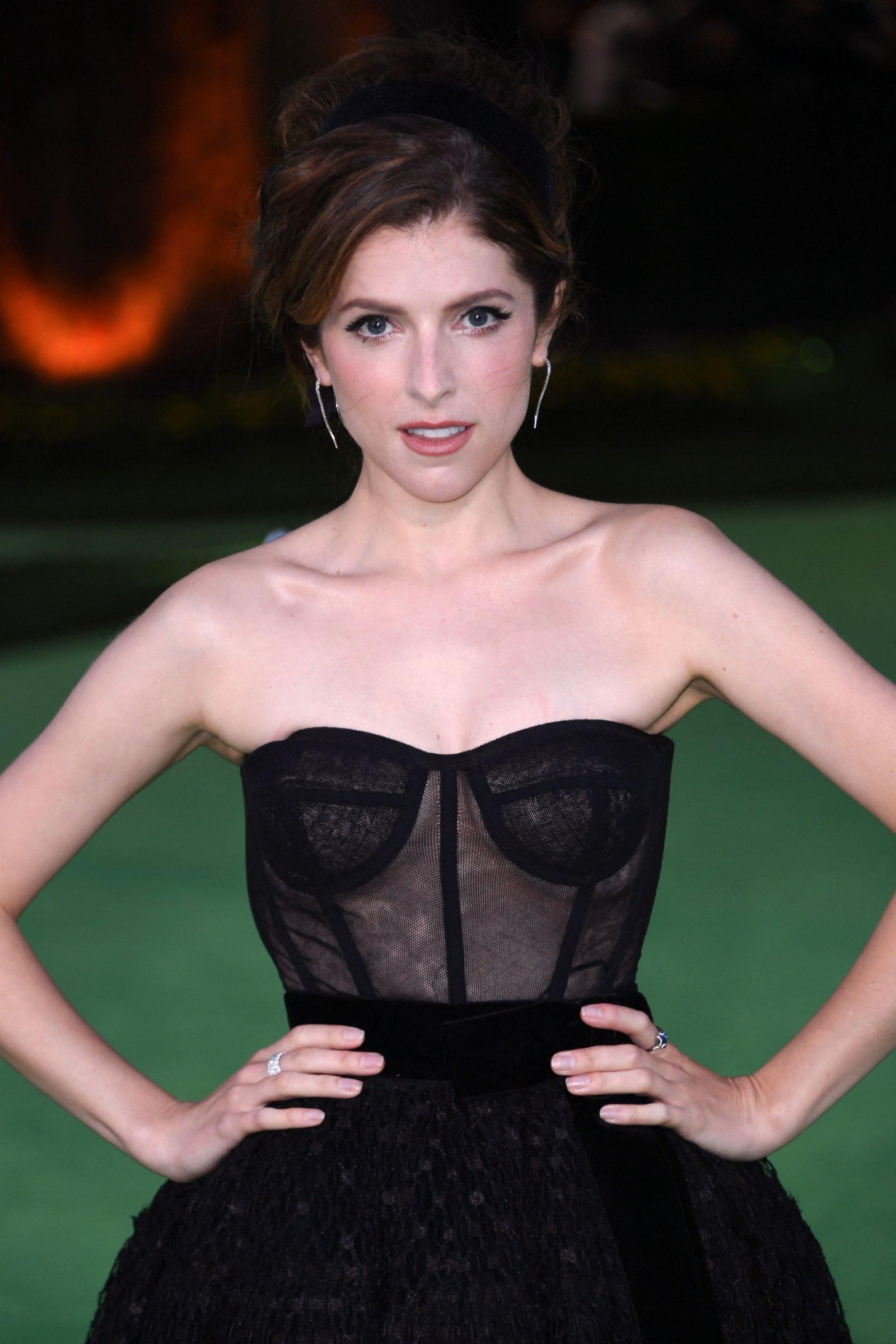 The down-to-earth celeb, who got her start playing Kristen Stewart's sidekick in Twilight, didn't seem too excited about her look and thought it to be too fancy for her. Fans, however, were thrilled that she finally shared the photos on her feed.
"2021 👋🏻 way too fancy edition," Anna captioned her post.
In the photo carousel, Kendrick was seen posing with another girl, who was looking equally stylish in her pinstripe pantsuit.
Article continues below advertisement
Cutest Gay Couple Of 2021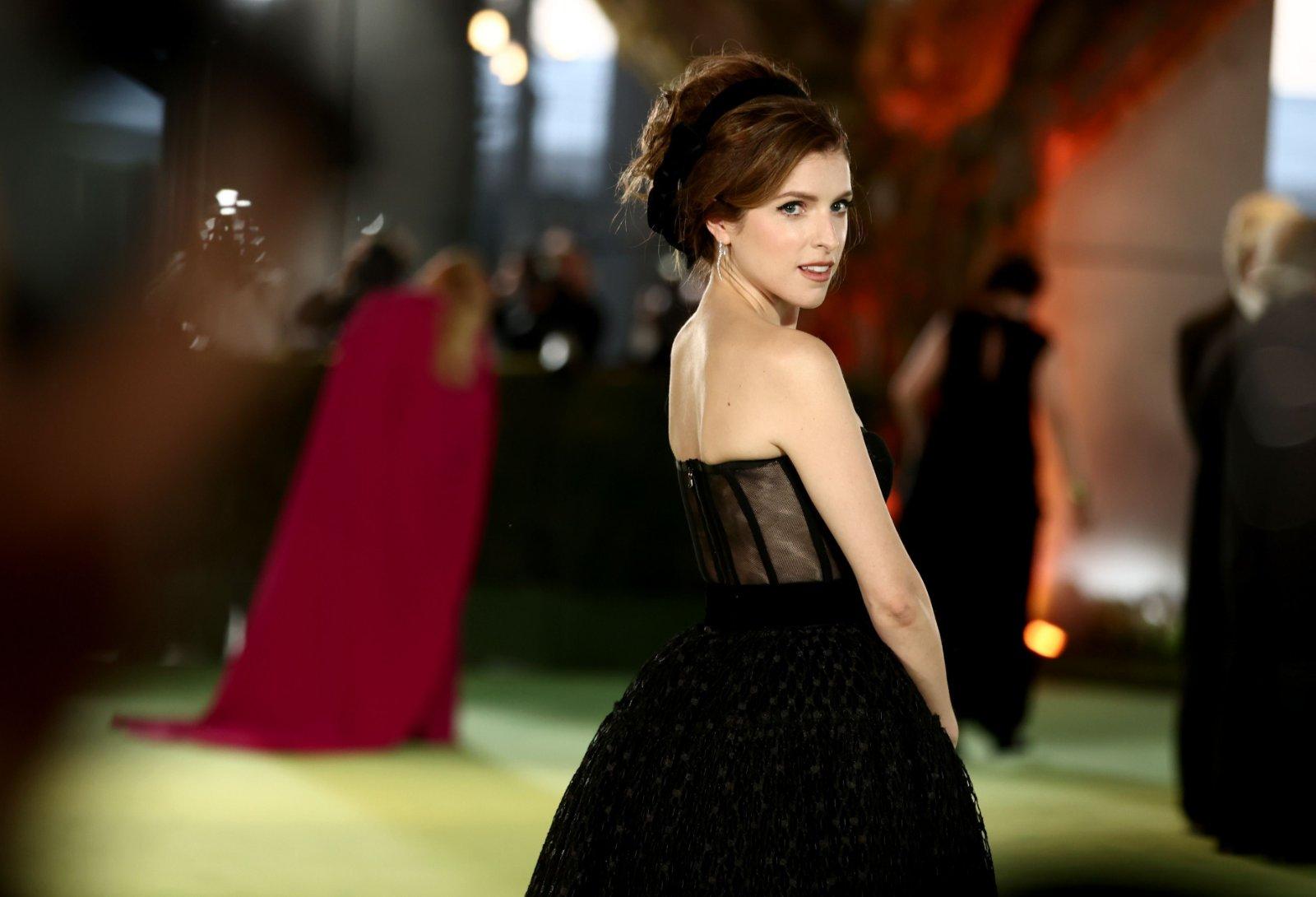 Fans flocked to the comments section to praise the actress for her gorgeous look. But, some were also a little confused and questioned who the girl posing with Kendrick was.
"Gay people everywhere were too shocked to speak," one person commented.
"Not you guys looking like the cutest gay couple of 2021," another fan wrote.
The woman in question is artist rep Lauren Glucksman. The two ladies are longtime friends and are not romantically linked. Sorry to burst your queer fantasies!
Who Is Anna Kendrick Dating?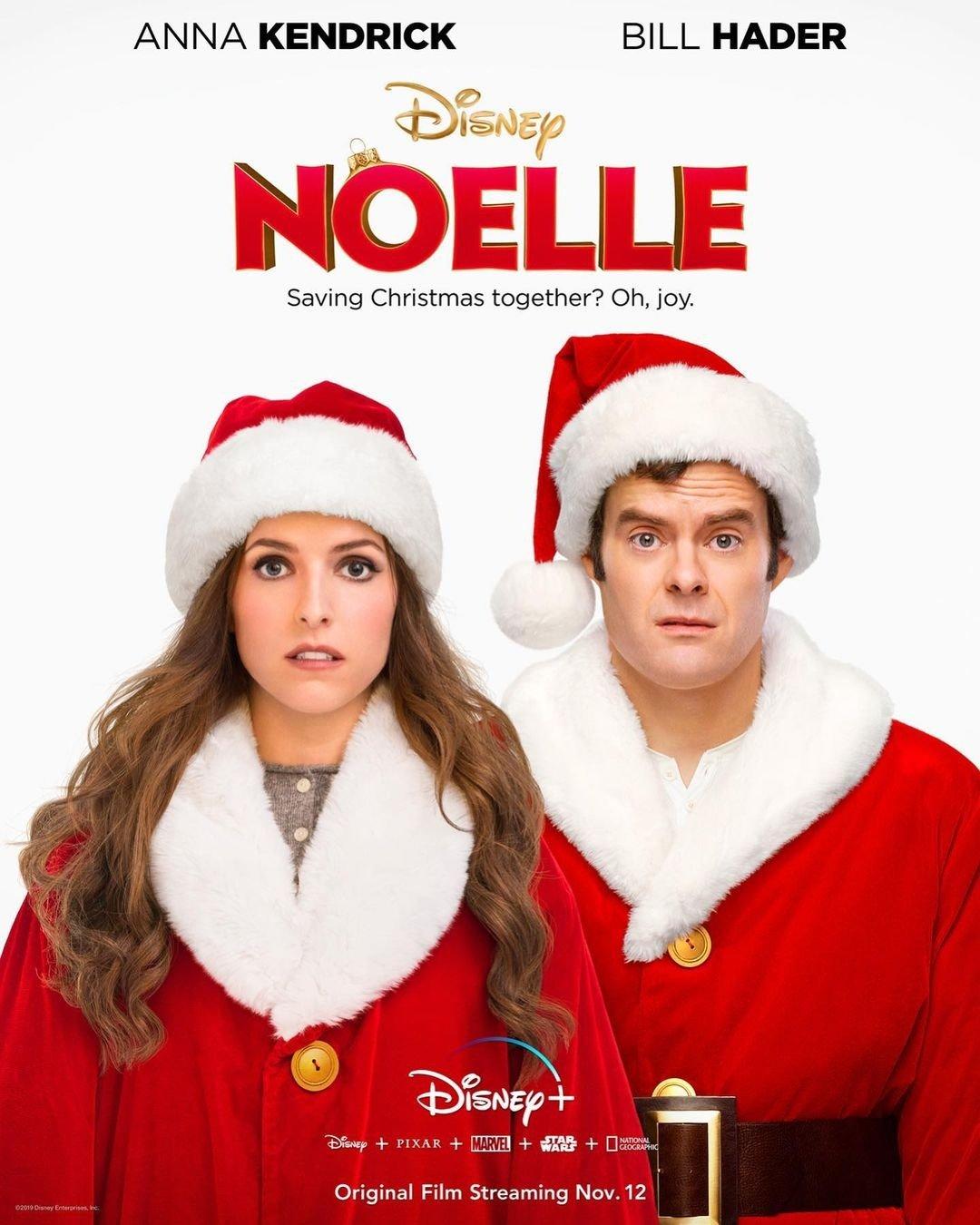 Anna is currently in a happy relationship with SNL alum Bill Hader. The two worked together in Disney's Noelle, where they played siblings.
People broke the news recently, stating that the couple has been dating secretly for over a year but wants to keep things private.
"They are both very private people, and with the pandemic it was easy to keep it quiet," according to the magazine's source. "They're both hysterical so they must keep each other laughing all of the time. She's really, really happy."