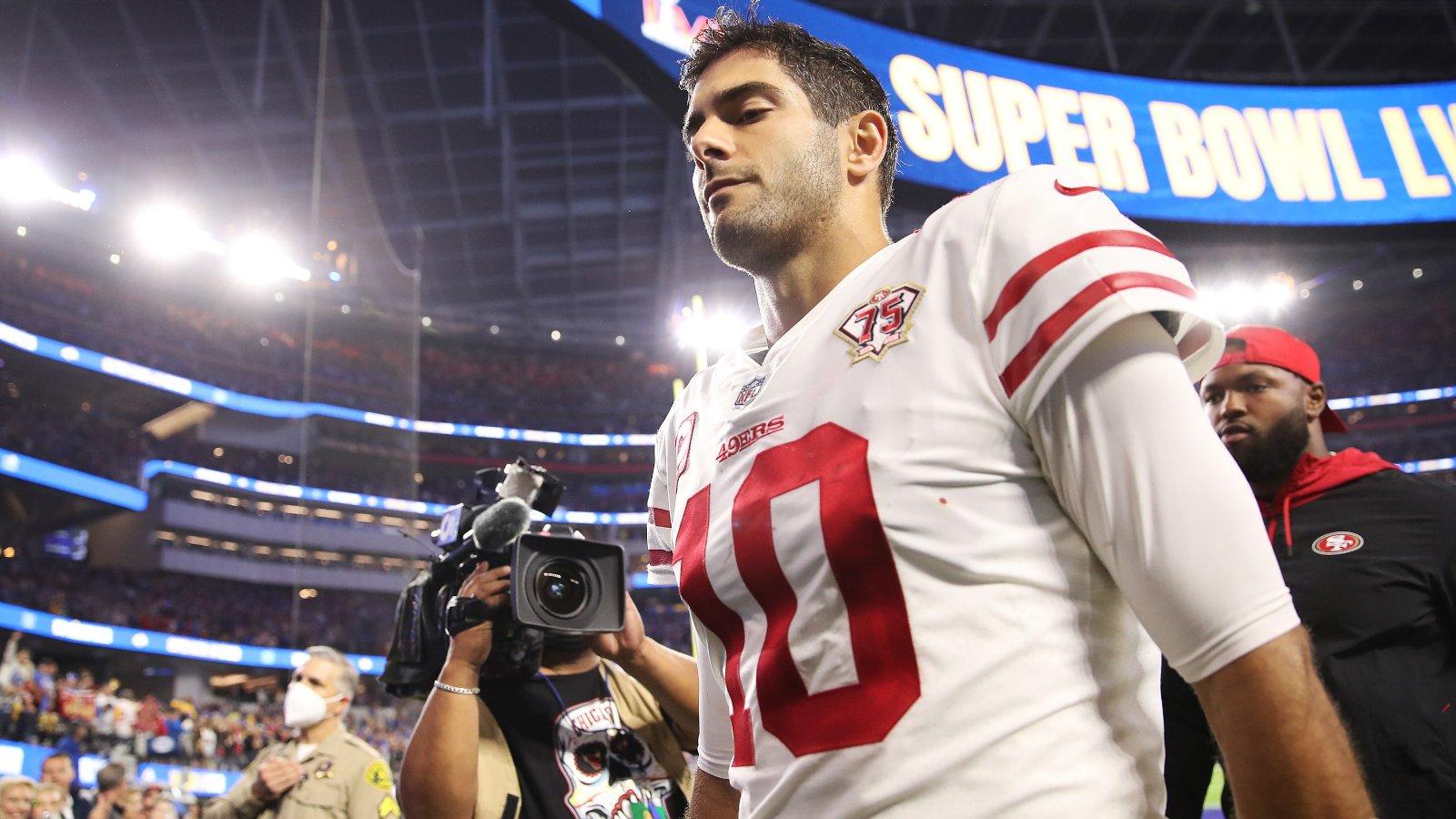 'There's Just Really This Love About The Guy': Erin Andrews On Jimmy G Sentiment Among 49ers' Brass
Once again, the San Francisco 49ers came up short when it mattered the most. And, once again, all the headlines will focus on how Jimmy Garoppolo failed to lead the offense and threw a game-sealing interception.
The Niners finished the season strong and had beaten the Los Angeles Rams six times in a row. Now, they'll face an offseason with plenty of uncertainty regarding their veteran quarterback's future.
Article continues below advertisement
Erin Andrews Says The 49ers Locker Room Loves Jimmy G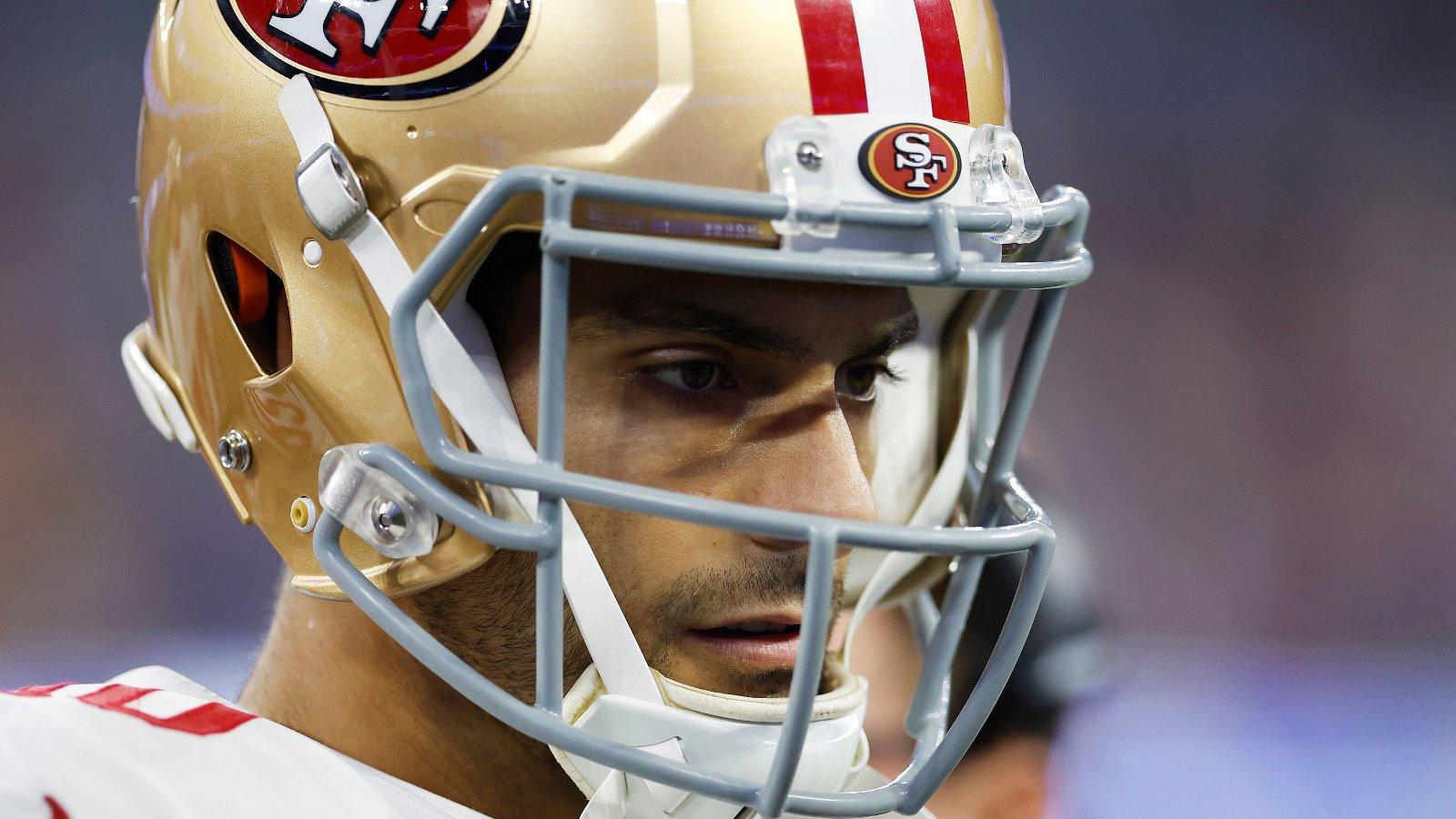 But even if the common sentiment among the fans is that they just don't want Garoppol back with the team, it seems like that's not how his teammates and coaches feel about him.
In a recent appearance at the Pat McAfee Show, FOX sideline reporter Erin Andrews revealed that he's a beloved and respected guy in the locker room by players and the coaching staff alike:
They love this guy, I mean, they absolutely do, Andrews said. I don't know that it is — the guy, they love him.
-
You don't get the vibe that people are like 'this guy, let's push him out the door, let's get the new guy ready' Andrews added.
-
Kyle Shanahan Stands By Garoppolo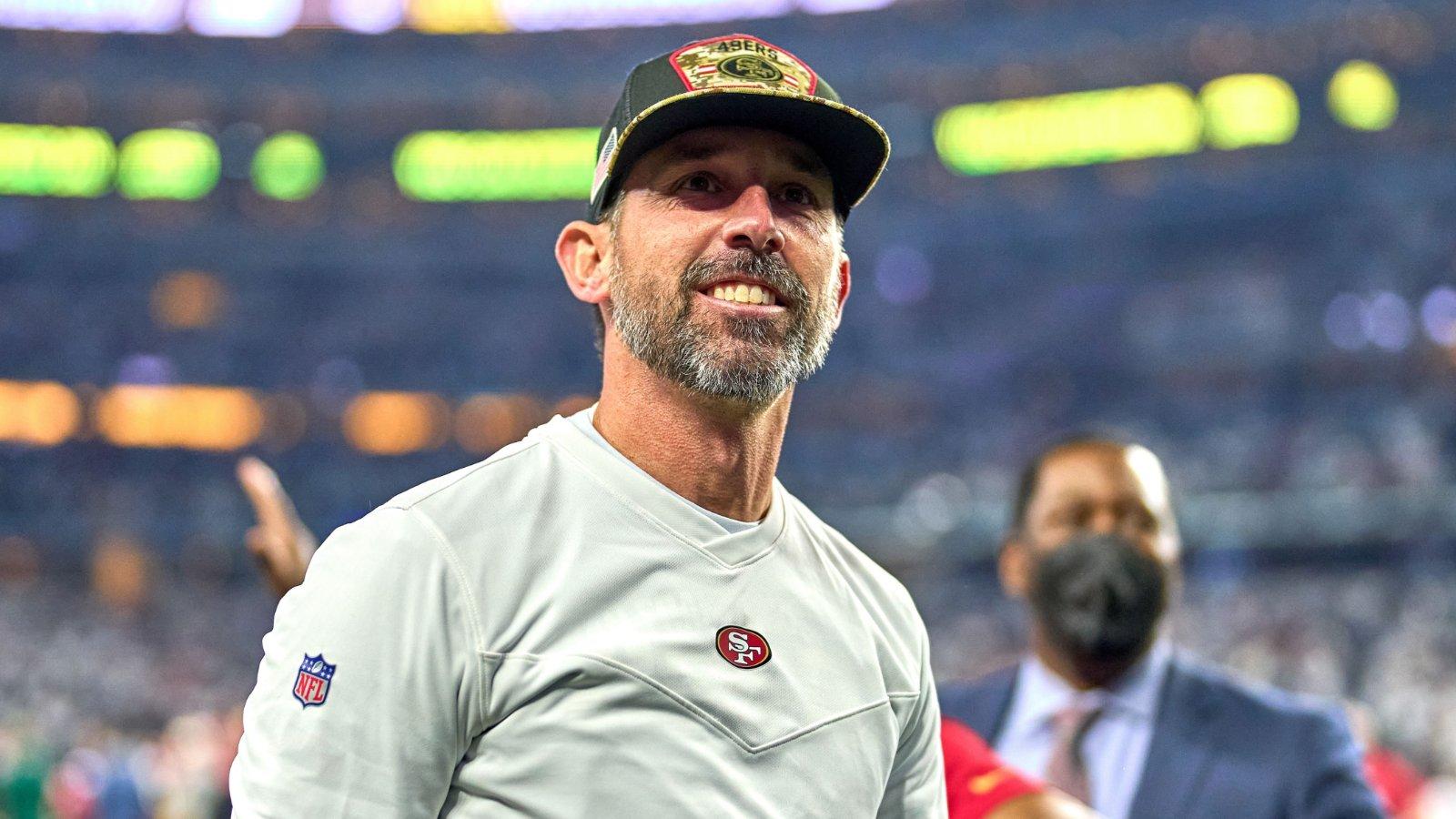 Niners' coach Kyle Shanahan has always had nothing but praise for Jimmy and his work ethic. That didn't change the slightest after the game, as he only had his back and refused to talk about his future and his potential final game with the organization:
"I love Jimmy," Shanahan said, per Pro Football Talk. "I'm not going to make a farewell statement or anything like that right now. That's the last stuff on my mind. Jimmy has battled his **s off, battled today. Did some unbelievable things today and I love coaching Jimmy."
-
Article continues below advertisement
Garoppolo Gets Emotional After Potential Last Game With 49ers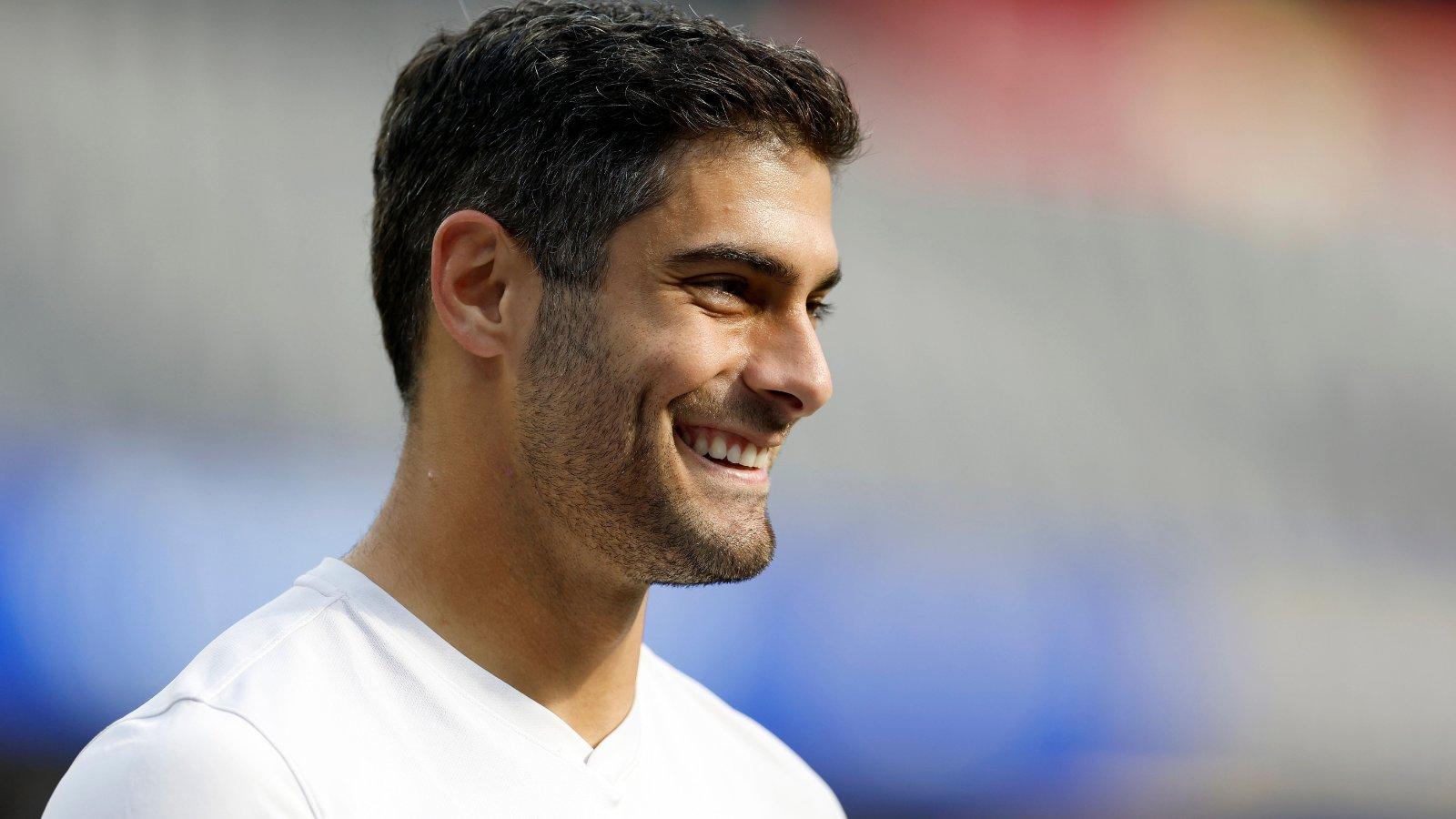 Garoppolo was also pretty emotional at the end of the game, looking back on his tenure with the 49ers and expressing how thankful he was for that opportunity:
"That's a tough way to end it, especially just the way we battled that whole game," Garoppolo told the media. "We knew it was going to be a dog fight. It always is against these guys."
-
"It's just one of those things you've got to be glad it happened, smile from it and think about the good things," the QB added. "We'll see what happens in these next couple days, weeks whatever, but I love this team — just the fight and the battle in this team has been really impressive all year. I love these guys."
-
Jimmy G Looks Back On 'Roller Coaster Year'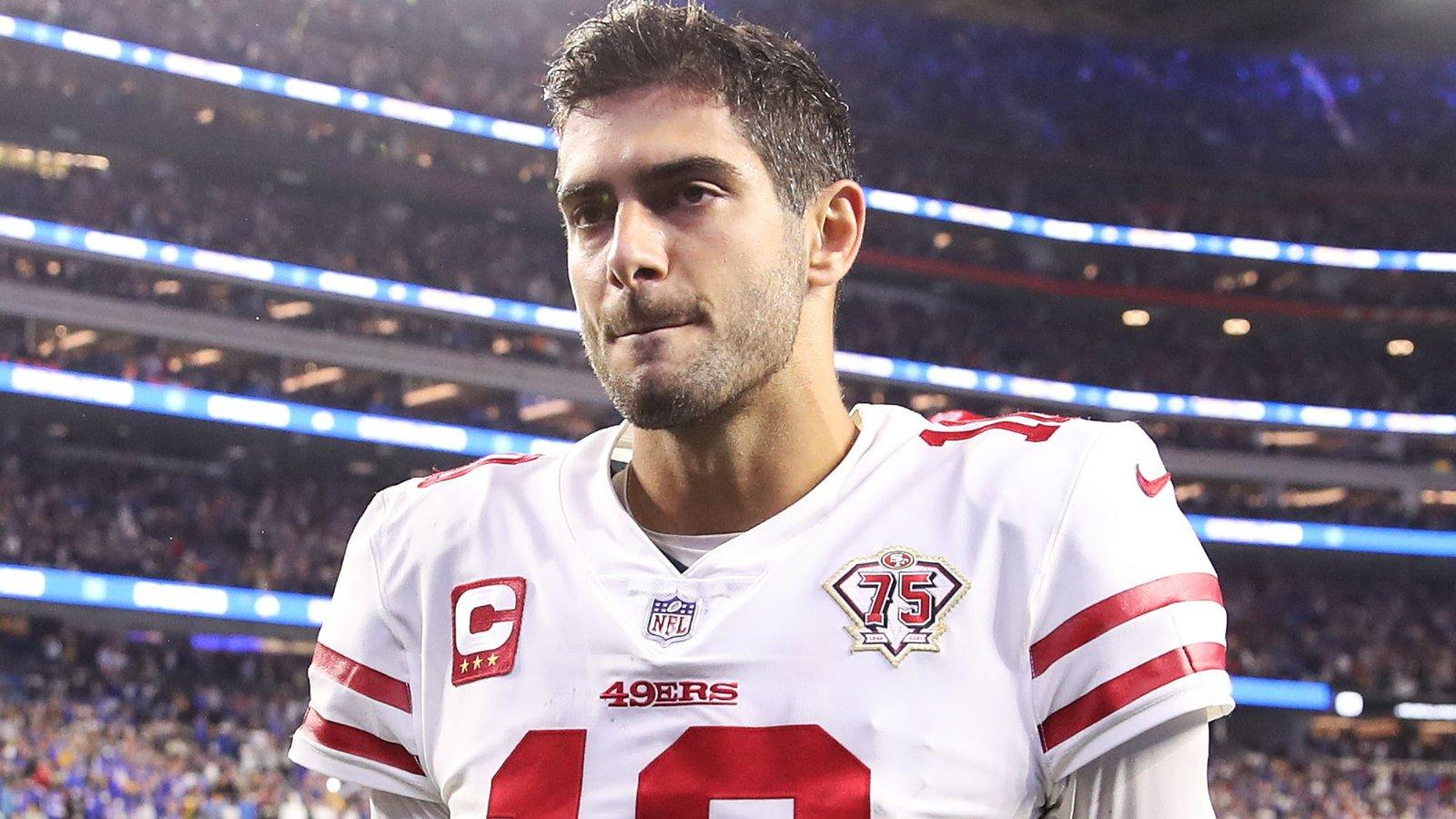 Garoppolo acknowledged all the ups and downs they went through this season and lauded his team's resiliency and ability to bounce back on a weekly basis:
"It was a roller coaster of a year, it really was," Garoppolo said, per Niners Nation. "But we fought through it. We were a resilient team, and that's what good teams do: You fight through things like that and come out better on the other end from it.
-
Garoppolo may have played his final snap as a starter in the league but he'll still gauge some interest in the market as one of the best backups out there.