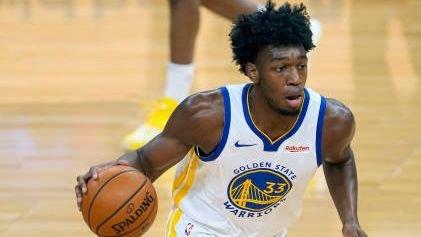 NBA Rumors: James Wiseman Key To Warriors' Acquisition Of Jerami Grant, Myles Turner Or Domantas Sabonis Before Trade Deadline
Since he was selected as the No. 2 overall pick in the 2020 NBA Draft, rumors have been continuously swirling around James Wiseman and his future with the Golden State Warriors. The Warriors may have said on numerous occasions that they consider him part of their long-term plan but with the team currently in a win-now mode, they may no longer have the patience to wait for his full development. Instead of keeping him on their roster, most people are expecting the Warriors to use him as the main trade chip to improve their roster around their All-Star trio of Stephen Curry, Klay Thompson, and Draymond Green before the 2022 NBA trade deadline.
Article continues below advertisement
Three Potential Targets For Warriors In Deal Involving James Wiseman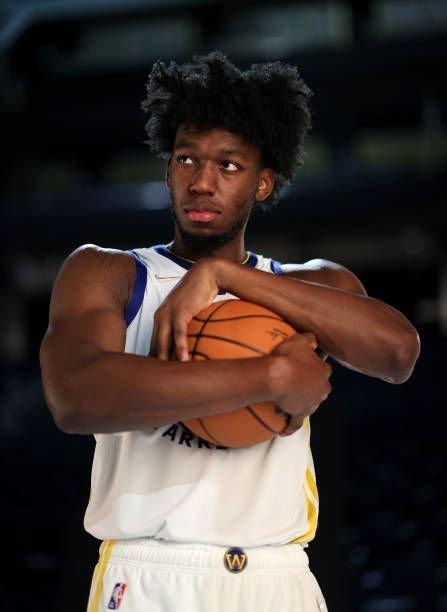 Wiseman may be currently on the sideline with an injury but once he regains 100 percent health, he's expected to receive strong interest from rebuilding teams that want to speed up their timeline. In a recent article, Brad Botkin of CBS Sports mentioned three potential trade scenarios that the Warriors could make before the 2022 NBA trade deadline using Wiseman as their main trade chip.
Just for argument's sake, a package of Wiseman, Kevon Looney and either Juan Toscano-Anderson or Damion Lee works for both Jerami Grant and Domantas Sabonis from a salary-matching standpoint. Just Looney and Wiseman works for Myles Turner. Golden State can sweeten deals with its 2022 or 2028 first-round pick.
-
Myles Turner Further Improves Warriors' Floor-Spacing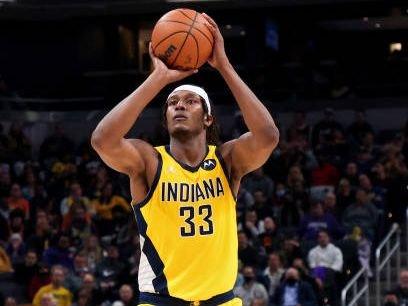 Turner would be an incredible acquisition for the Warriors. When he's 100 percent healthy, his potential arrival in Golden State would significantly improve their performance on both ends of the floor. He would give them a very reliable scoring option under the basket, a great rebounder, a monster shot-blocker, and a decent floor-spacer.
This season Turner is averaging 12.9 points, 7.1 rebounds, and 2.8 blocks while shooting 50.9 percent from the field and 33.3 percent from beyond the arc, per ESPN. With his ability to knock down shots from the three-point range, he would be an intriguing fit with Coach Steve Kerr's offensive scheme.
Article continues below advertisement
Domantas Sabonis Fits Warriors' Core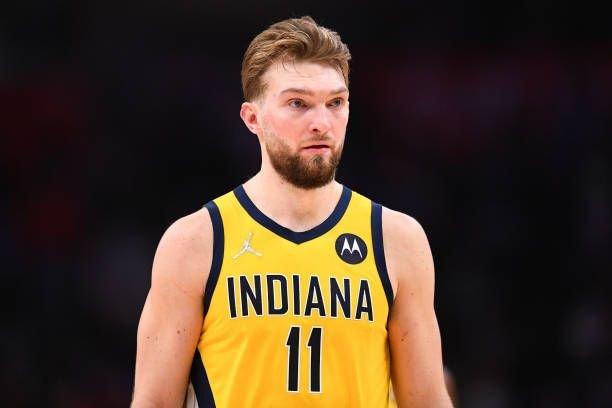 If Turner ends up being traded to another team, the Warriors could change their target to Sabonis. Sabonis may cost the Warriors more precious trade assets, but Joe Viray of SB Nation's Golden State of Mind believes that he would be a much better fit to their core than Turner.
Sabonis is more of a fit when it comes to system-wide offense. He's a back-to-the-basket/roll big who can thrive both in the post and as the dive man in pick-and-roll situations. He's equally adept and comfortable as a passing hub on the elbow/high post or low post, displaying a synergistic connection with cutters — not too dissimilar to that of a post passer in the Warriors' vaunted split-action sets.
-
Do Warriors Still Need Jerami Grant?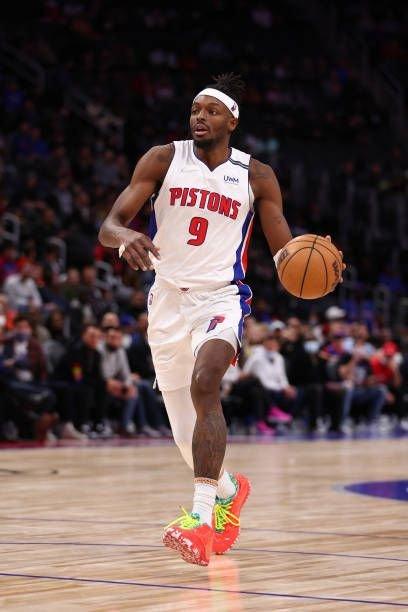 Like Turner and Sabonis, Grant would also give the Warriors a solid veteran two-way contributor who could make them a more competitive team in the Western Conference in the 2021-22 NBA season. However, with the emergence of Andrew Wiggins, it may no longer be wise for the Warriors to sacrifice Wiseman and other precious trade assets to bring Grant to Bay Area before the 2022 NBA trade deadline.
Trading for Grant would give the Warriors a huge financial problem in the 2022 NBA offseason when he's highly expected to demand a massive contract extension. Also, there were recent reports that Grant is not willing to accept a secondary or tertiary role if he's traded to another team.