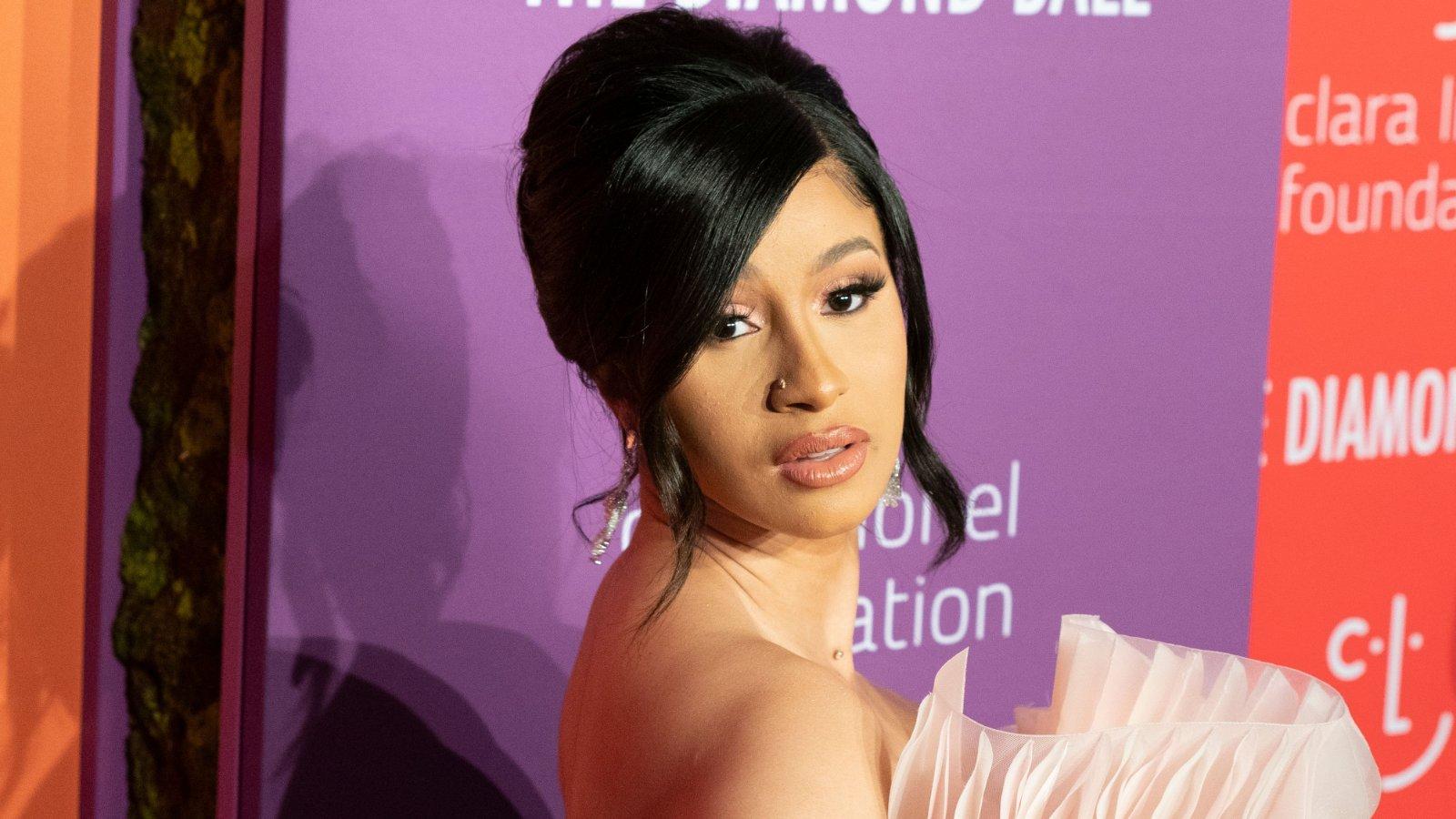 A Review Of Cardi B x Mugler Fashion Moments
The Fashion world is bleeding as news of another visionary's death broke two days ago. As the world mourns Manfred Thierry Mugler's passing, female rap artist Cardi B penned a heartfelt tribute thanking the late designer for "taking a major chance on me [her]." Cardi's seashell black and blush pink outfit at the 2019 Grammys is one for the books, and it was a vintage Mugler piece. Here's a look back at some of the Iconic Mugler x Cardi B moments.
Article continues below advertisement
Paris Museum Exhibit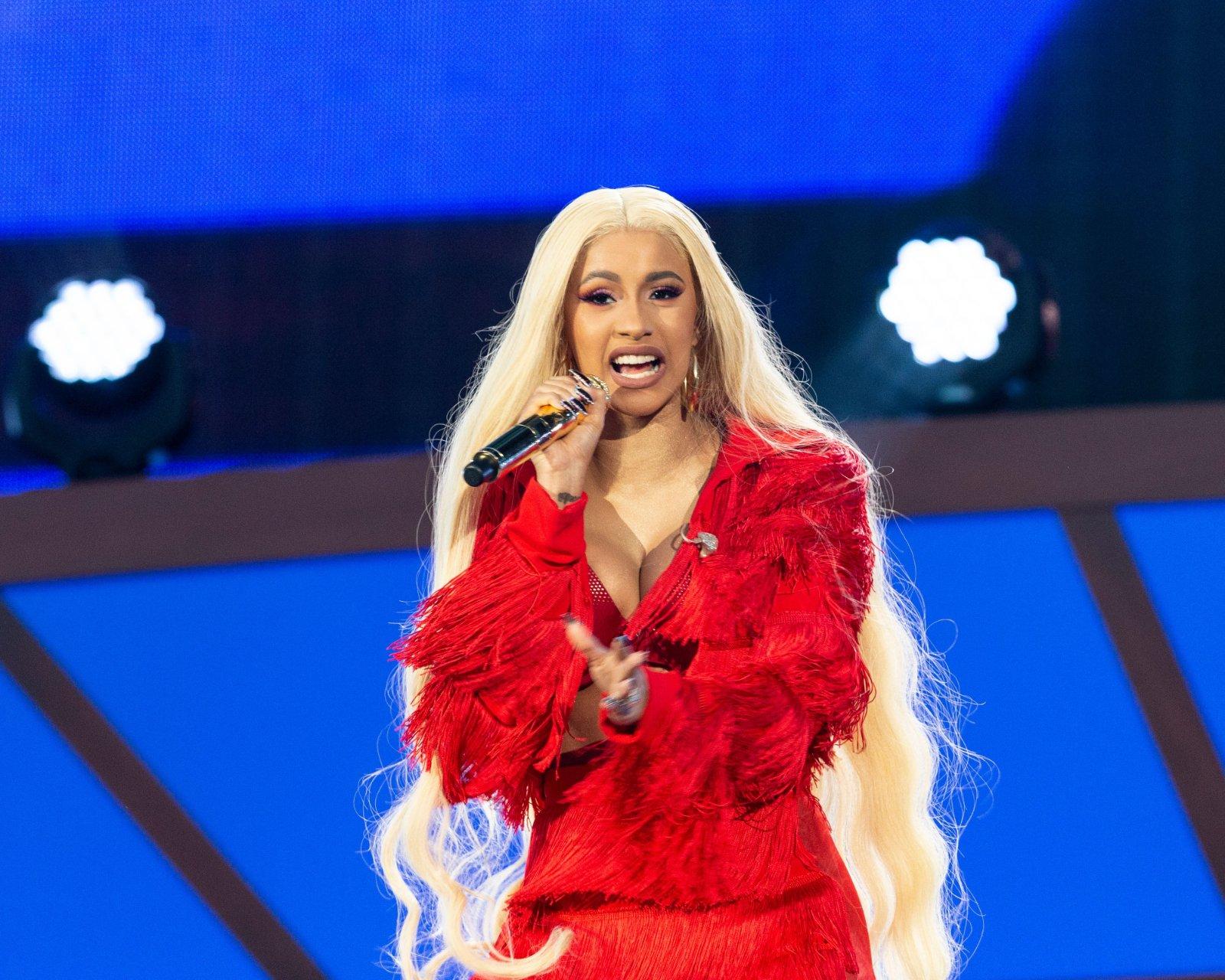 The WAP rapper wore an avant-garde red figure-hugging dress with an exaggerated red feather cape. The inner outfit had precious blood-red stones on the bodice and her chain. While we can appreciate the outfit now, Cardi calls it a chance experience explaining that "Mr. Mugler was one of the FIRST designers to take a major chance on me, allowing me to wear one of his ICONIC archive pieces for my Grammy red carpet look in 2019."
She continued, "But nothing tops being able to finally meet him in person last year in Paris at his museum exhibit." The Money rapper further explained that she second-guessed her decision to see the designer because of her 3-month-old son but expressed relief at making a choice. "Maybe God knew that if I didn't go, then I may have never had the opportunity to thank him for everything he did and the doors he opened for me."
Article continues below advertisement
Grammys 2019 Red Carpet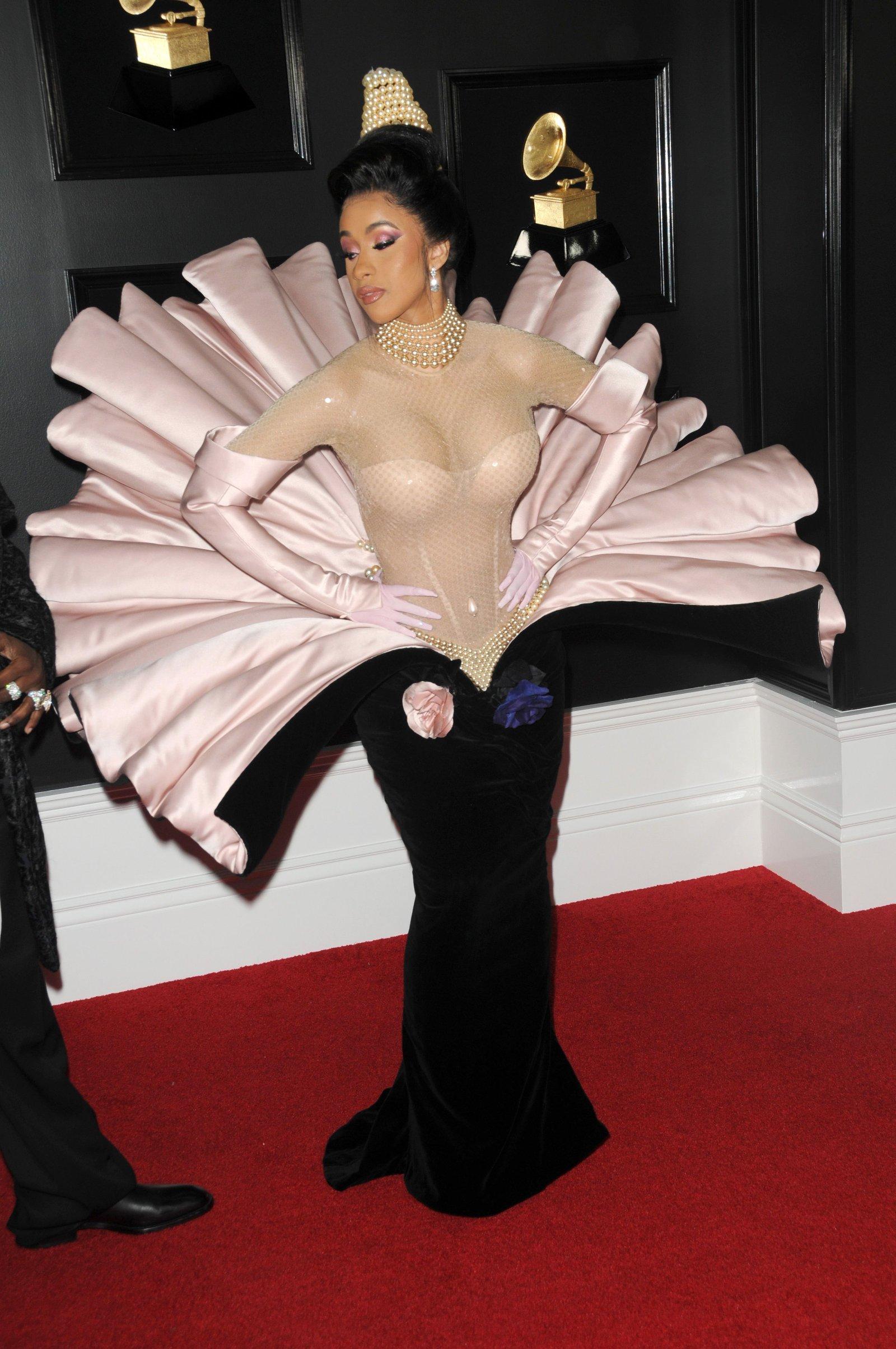 When Cardi wrote, "Over the years me, him and Kollin created even more fashion moments," she was right. The award-winning rapper made a grand entrance that left the internet talking for days at the 2019 Grammys when she stepped in wearing a 1995 archived Mugler. She looked like a mermaid in the black velvet skirt, which opened into a blush pink seashell at the waist. The sheer liquid bodice meshes the skirt with pearls on her waist, neck, and hair.
Grammys 2020 Look
The rapper wore a sheer bejeweled nude dress with overflowing cape sleeves the following year. The mermaid-style dress hugged Cardi's curves, hinting at the colorful peacock tattoo on her right thigh. The mother of two is accessorized with silver diamond jewelry – a multilayered choker and bracelets.
Grammy 2019 Performance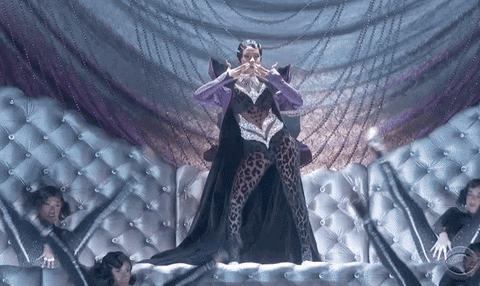 During her Money performance, Cardi B wore a sheer black leopard print bodysuit bejeweled with diamonds and a similar choker. This outfit also had an exaggerated peacock attaché at the hips, but she ditched it mid-performance. The fan-like attachment had black feathers on the hem completing the peacock theme.