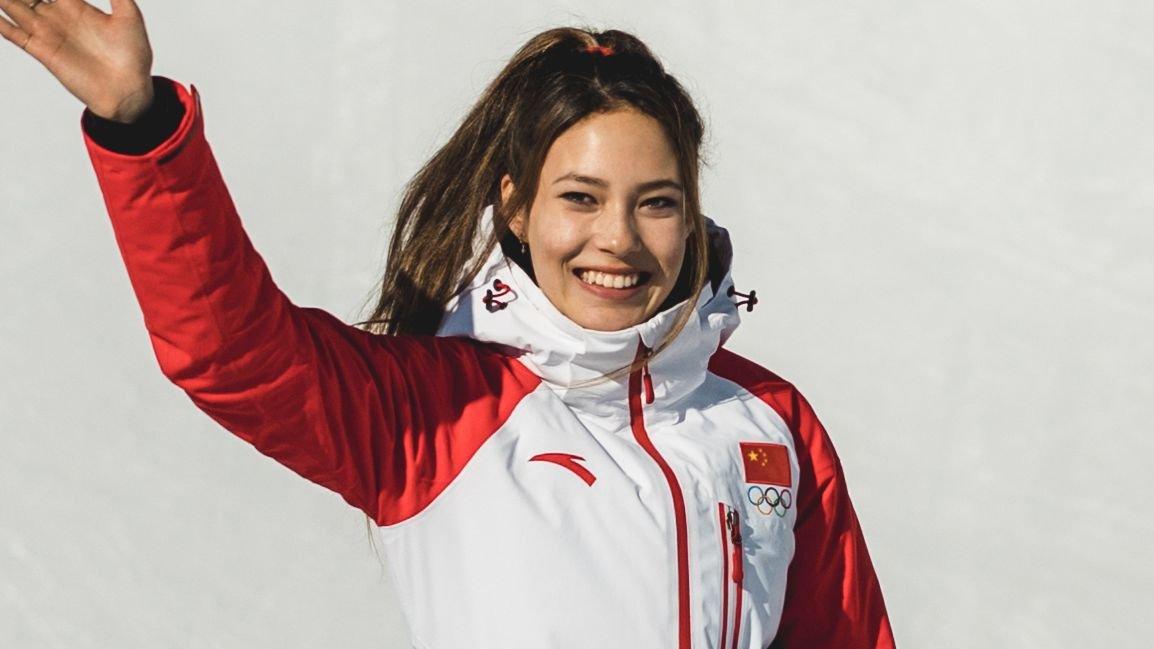 Eileen Gu Unbuttoned In Stunning Louis Vuitton Look
Freestyle skier Eileen Gu has more than just the slopes luck going for her. The 18-year-old sports sensation is proving a social media one, too, and the big brands are noticing her. Eileen is now a major face for luxury French fashion brand Louis Vuitton, this adding to a gig seeing her front lingerie company Victoria's Secret.
Article continues below advertisement
Back in October 2021, the athlete posed for a stunning snap by an iconic Paris landmark, this as Louis Vuitton likely flew her out for the event. Check out the photo below.
Article continues below advertisement
Chic Paris Look For Louis Vuitton
Scroll for the photos. Vuitton has now tapped Netflix star HoYeon Jung as its main face. Eileen opened with a statement and confident pose by the Louvre Museum's glass pyramid structure. She stood in high-waisted and floral-print pants, a cute and slate gray cropped cardigan worn unbuttoned, plus a black crop top or bra peeping underneath it. Gu further donned high heels as she clutched a cream and quilted Louis Vuitton bag.
See The Photos Below
The gallery also included photos of Eileen attending the Louis Vuitton Fashion Snow, with a caption reading:
The post has now topped 14,000 likes. Swipe for the images below, scroll for more.
Article continues below advertisement
'Dream' Come True
Louis Vuitton has a long history of tapping high-profile stars for its campaigns. Past ones have included "Rare" singer Selena Gomez and MCU actress Angelina Jolie, plus pop icon Madonna. Gushing over her gig as she joined LV, Gu stated:
"A dream come true is an understatement. 15-year-old me would have never believed that one day her seemingly intangible ambitions of shooting a campaign with @louisvuitton would come true, without having to sacrifice any of her other passions." She continued that "shooting" with her "dream brand really made me feel celebrated for my full identity, and just goes to show that truly anything is possible if the right people believe in you and your vision."
Victoria's Secret, Too
Eileen also has herself a sweet deal with Victoria's Secret as the brand revamps itself with a fresher, more inclusive image. She joins supermodels Bella Hadid and Hailey Bieber, plus actress Priyanka Chopra here. Follow her Insta for more.